Sasha Che: "As we rise, wither and decompose I know because of Black women like me our stories will continue to be told"
On Black culture not being disposable.
|
21 September 2020, 12:23pm
Sasha's story originally appeared in up + rising, a celebration of extraordinary Black voices, and is the first chapter of i-D's 40th anniversary issue (1980-2020).
i-D chronicled over 100 activists and artists, musicians and writers, photographers and creatives, in Atlanta, Baltimore, Minneapolis, LA, London, New York, Paris and Toronto.
"As a Black woman there isn't much I could do or say that would help you understand the world that I experience every day. Sometimes it's not even the world but the metropolis inside of myself so destroyed by outside terror that she can't even imagine what was there before.
As a Black woman I can't take the pain, the experience or the trauma and place it upon your soft palms or squish the ancestors' cries between your ears. But I know you see me. I know you see the fire in my eyes and the chains around my neck, the ones I break every day with the curl of my lip or the tone in my chuckle. I know you see my culture being used and discarded like the paper you don't wanna read, the food you no longer want to eat or the lesson you're over being taught. I can't strip away my skin and try on others.
Nothing is free when your people have been sold and nothing is returnable when you've always been owned. Them: whips to pistols. Us: cabins to homes. Baby we've shown that we've learned to grow.
And as we rise, wither and decompose I know because of Black women like me our stories will continue to be told." Sasha Che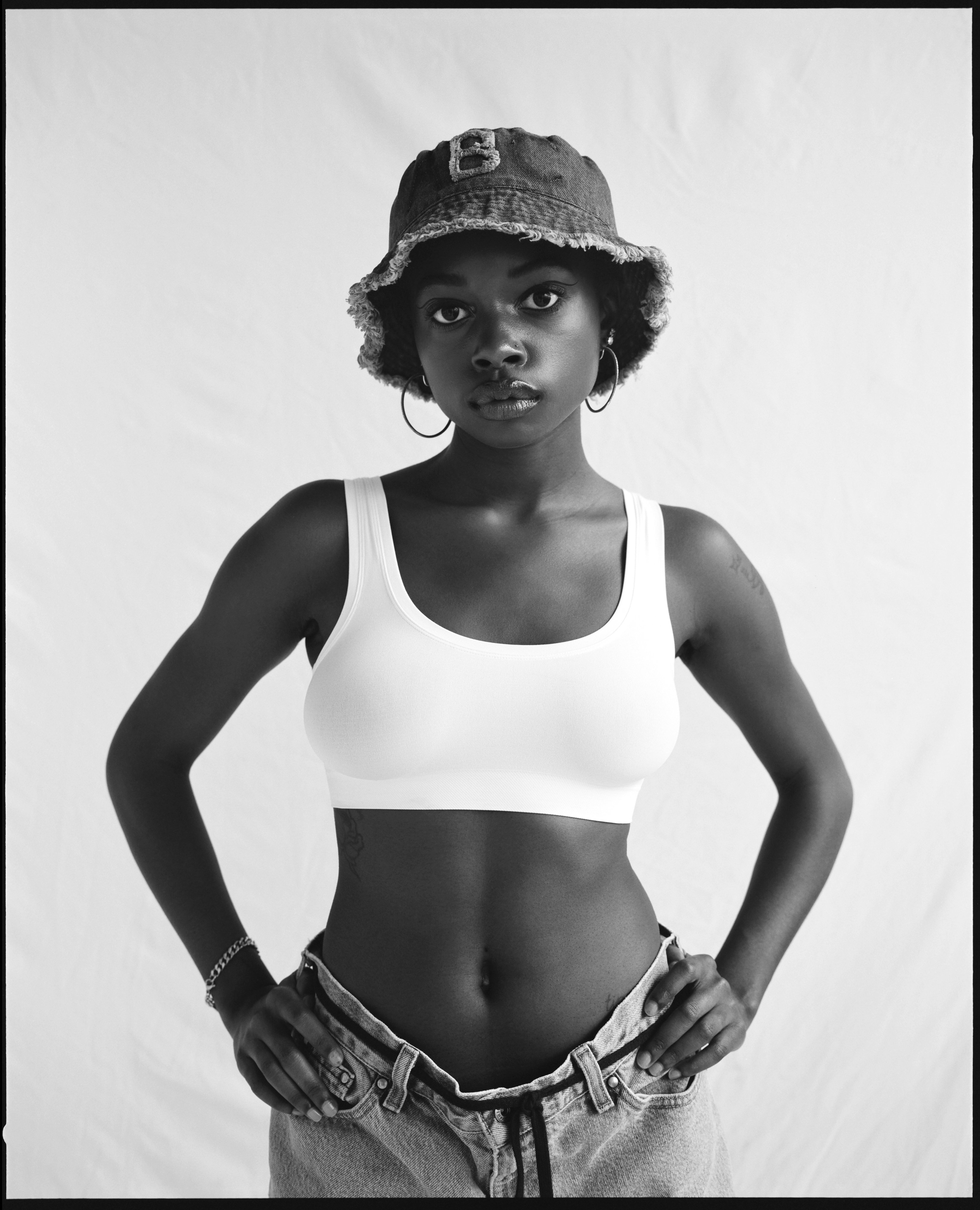 Credits
---
Photography Deirdre Lewis
Styling Sydney Rose Thomas
Hair Latisha Chong using Bumble and bumble and Mideyah Parker at MA World Group using Oribe.
Make-up Raisa Flowers using Pat McGrath Labs.
Digital technician Paolo Santana.
Photography assistance Tatum Mangus.
Styling assistance Milton Dixon.
Hair assistance Safiya Wiltshire.
Make-up assistance Iona Moura and Ashley Brignolle.
Production Jess Mendes.
Casting director Samuel Ellis Scheinman for DMCASTING.
Casting assistance Alexandra Antonova.
Tagged: