Aimee Lou Wood is not a magical mermaid
The 'Sex Education' actress on self-acceptance, the stigma surrounding women's sexuality and what's on the horizon for season three.
Photos by Matt Holyoak.
Aimee Lou Wood has gotten really into cooking during quarantine. "I already did like it," she explains. "But now I'm kind of thinking I'm Gordon Ramsay or something."
The 25-year-old actress portrays the lovable Aimee Gibbs on the hit Netflix series Sex Education. Unlike her character, whose pink bunny birthday cake made a memorable entrance in season two, she doesn't like baking very much -- she finds the process too methodical. Instead Aimee describes over the phone a favorite meal she made recently, cauliflower curry with fluffy white rice. She likes one-pot dishes where there's room for improvisation. "I'm a bit chaotic. That's probably because I'm Aquarius," she suggests.
When I call her from Brooklyn on a rainy Monday morning in July, she has just gotten back from a weekend in the English countryside. It was the first time she'd been away from her London flat, where she lives with her sister, since the Covid-19 pandemic put the world on lockdown. "I didn't realize how much I needed a bit of space," she says. "I feel like I've been holding my breath this whole time."
Aimee has spent the last two summers on set filming Sex Education and the last two years as a working actor. She graced the theatre stage as the lovesick Sonya in the adaptation of Chekhov's Uncle Vanya, as well as in Bruce Norris's Downstate as Effie, a small-town girl with a manic mind. She hasn't had a break like this since before she booked the role of Aimee Gibbs, when she was a student at the Royal Academy of Dramatic Art, and the time off has been strange: a physical break, but not an emotional one. "This has been a time to prioritize processing a lot of the change that has gone on in my life," she admits. "Ever since Sex Ed came out, I don't think I've let myself fully come to terms with how much things have changed kind of overnight. I just kept myself busy and didn't think about it."
Much like her character, the real Aimee is an outwardly charismatic self-starter prone to spreading herself thin with chronic people-pleasing, which stems from a lifetime of inwardly coping with anxiety and body dysmorphia. Before quarantine, slowing down and turning her attention toward her own needs seemed not just difficult, but the antithesis of the fake it 'till you make it tactic she'd been practicing since primary school. "I would just pretend to be really confident. I'd be loud, instead of going into what my natural instinct was, which was to be quiet and shrink to the back of the room," she says.
Lately she's been participating in remote therapy and writing a lot, which gives her the time and space to sit with and ruminate in her feelings. That, she says, has been intense in itself, so she isn't too worried about career achievements or goals.
"I've been quite easy on myself, to be honest," she confides. "At the start of lockdown my actor friends were trying to have routines and stick to them really diligently and get a million things a day done. But you know, it's not a writer's retreat, we are in a pandemic. I've kind of just thought, I'll do what I do but I'm not going to push myself too much."
Aimee's warmth and kindness radiate over the phone, and we fall into an easy conversation about what we've been consuming in quarantine. She recently watched The Shining and became fascinated with Shelley Duvall. Aimee dreams of playing her in a biopic about her "shit" time on set: "She's holding that bat and it's, like, the 70th take and she's just exhausted. I thought, oh my god, I'd love to play her while she was making that film." She also loves Succession on HBO. She explains: "Complicated characters are the best characters. I love watching things where everyone's in a kind of moral gray area. You get challenged a lot more."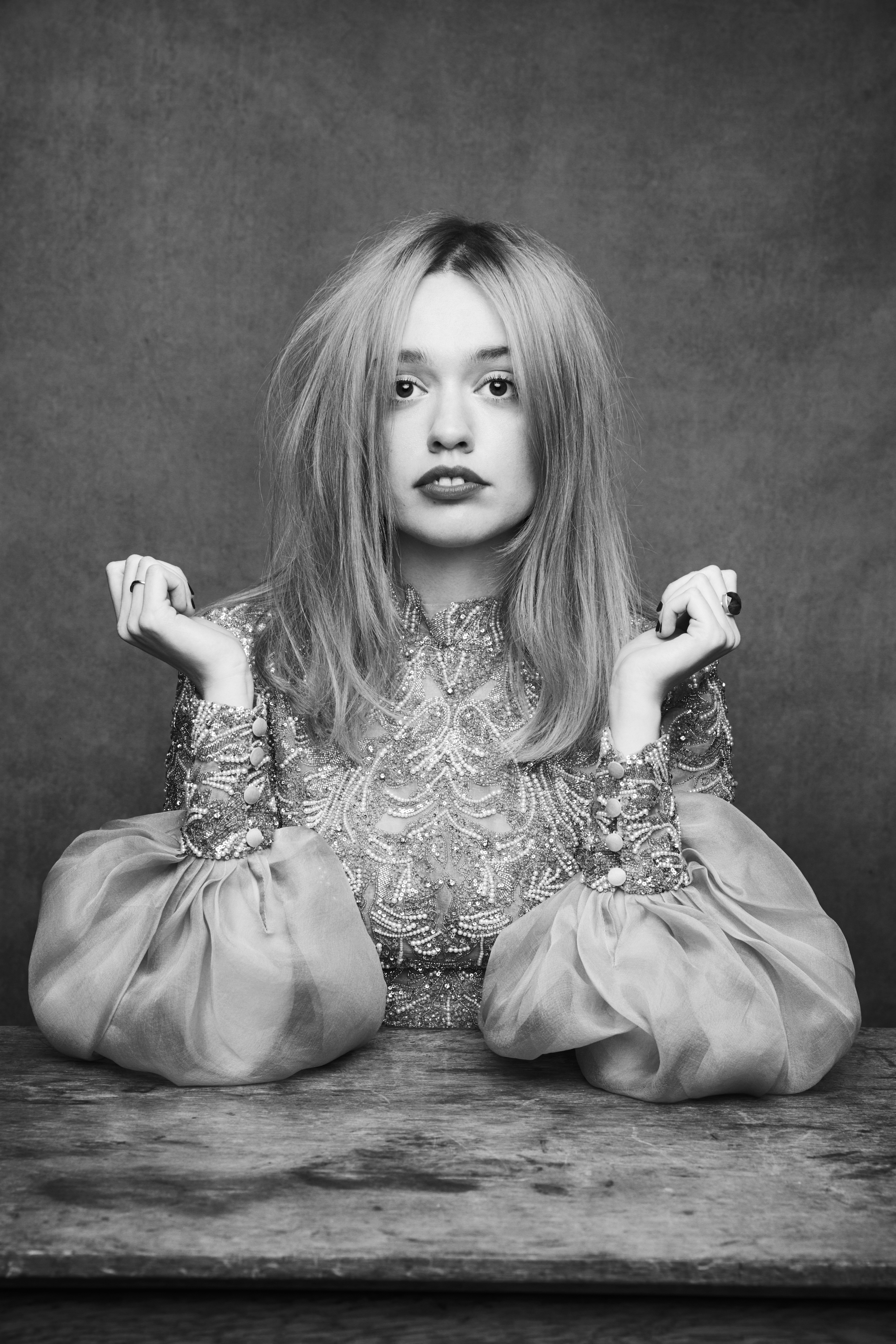 It makes perfect sense, then, why she'd be drawn to Sex Education, a series that showcases the nuances of sex and the complexities of being a teenager, and does so without much censorship in either area. The characters are so dynamic, the show so prevalent to the most personal parts of reality that while you watch, it's easy to forget how truly revelatory it all is for teen TV. In the first season, Aimee's character confides to Otis, played by Asa Butterfield, that she has trouble masturbating. She delivers the instantly memorable line: "I've been wanking all night. I ate four packets of crumpets, and I think my clit might drop off."
"The fact that I said the word wank -- my mum and her friends found that hilarious," Aimee recalls. "They couldn't believe that a female character was using the word wank in relation to herself, because it was kind of a thing reserved for boys. But [the show] just goes there, even with the way people speak. Especially with the girls, there's none of that ladylike stuff. It's like, no, we talk about wanking, we talk about everything the same as boys do. We're not made to be like magical mermaids. [The characters] are real women."
I bring up the TV show Skins, the infamous British teen drama from the aughts that didn't shy away from sex and gritty realism, and one Aimee and I both watched growing up. We ponder whether Sex Ed does for Gen-Z teens today what Skins did for millennials, but better. " Skins took the shine away, it was a lot more realistic," Aimee agrees. "But even within that the characters were quite cool. Even the uncool characters were cool. They were partiers and rebels, and a bit fearless. Sex Ed has gone a step further and said, 'Actually, these people aren't shiny and they're also not cool. In fact, they're very awkward.' And that's what I love about it so much."
Sex Education is, ultimately, a show about self-acceptance, with each character on a specific journey toward not only embracing their flaws, but discovering those things aren't flaws at all, and learning to love themselves for who they are. As a result, being part of the series has had a huge impact on Aimee's personal growth. She sees a lot of herself in fictional Aimee, and vice versa -- though she assures me the name thing was totally a coincidence.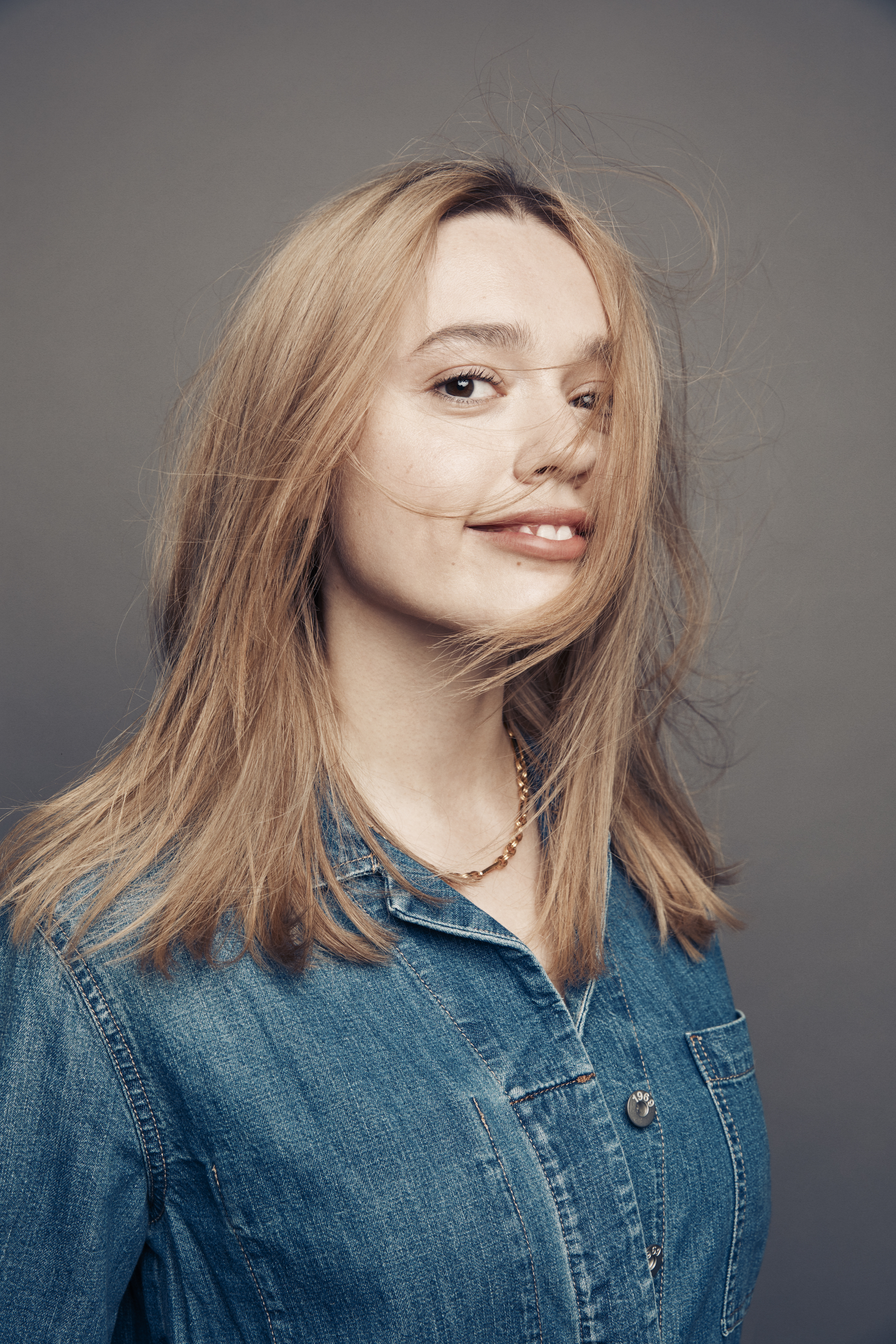 "Sometimes I don't really know where she stops and I start," she says. "I actually auditioned for Lily first. I loved that character, but there was something slightly off. It didn't flow. And then they sent me Aimee's [script]. I was laughing so much. I read some of the lines to my friends and said, 'Have I not said this verbatim?' But there was so much more about her that I related to. That people-pleasing, hosting the parties but not really wanting to, panicking all the time because she's trying to keep everyone happy and actually not keeping anyone happy, least of all herself. And I love her journey. She isn't a finished product at all. She's very much still growing and developing, and I feel like that too."
Aimee has been reading a lot of nonfiction lately, specifically memoir-style essay collections about strong-willed, imperfect women. She loved "Mad Girl" by Bryony Gordon, and Emilie Pine's "Notes to Self" made her cry a lot. "It's one of those where you're reading it and you think, this woman is me," she laughs. "It's so important to have those honest people in the world that make you feel so much better about your own secret shame or guilt, or insecurities. I always end up messaging them and saying thank you."
As an actress outspoken about her own vulnerabilities, Aimee has been one of those people for many fans, too, especially after her character experiences serious emotional trauma in season two. Aimee's understated portrayal of her delayed grieving process following sexual harassment is not only empathetic, but heartbreakingly realistic. In discussing the difficulty of filming those heavy scenes, including the infamous assault and the detention episode later in the season, she attributes her captivating performance to her close relationship with the cast and crew.
"Everyone enables each other's best work," she says, describing what happens during filming as a sort of alchemy. "It's the most supportive environment ever. We are genuinely such good friends, all of us. I look at Emma (Mackey, who plays Maeve) and I want to cry. I love her so much. So much of Aimee and Maeve is infused by our relationship."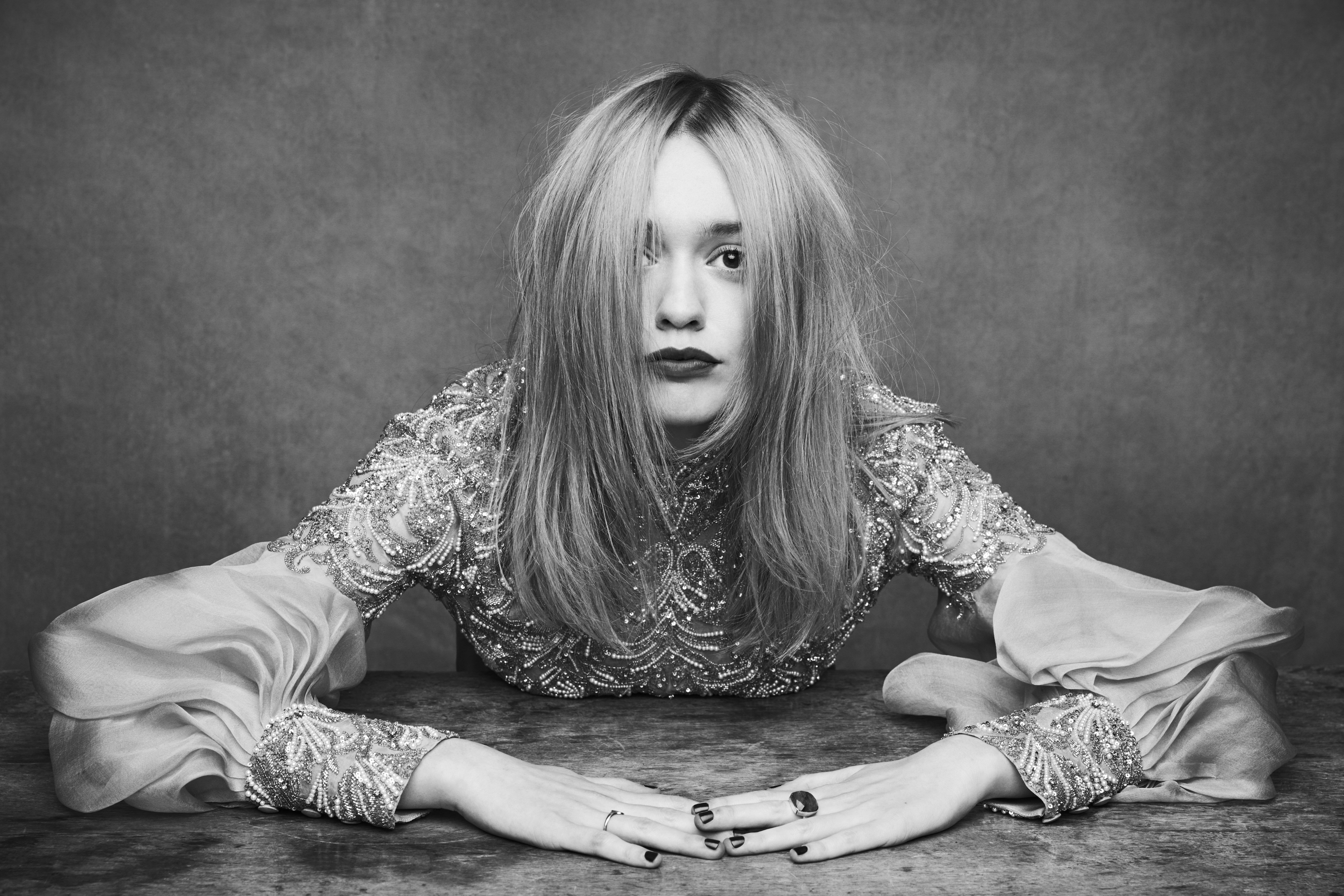 A third season of Sex Education has been confirmed by Netflix, with production set to begin later this year. Aimee has read the first episode and was glad to find her character still in recovery. "It takes a long time for her to process what's going on," she reveals. "In season three, [her grief] is still very much a present thing. It's a credit to the writers because they've been brave enough to keep deepening stories, rather than broadening to new ones. The show is very good at delayed gratification."
As for what's next for the real Aimee, she has a role in the upcoming biopic Louis Wain opposite Benedict Cumberbatch and Claire Foy. The film is about a 19th-century artist famous for his distinctive paintings of cats and features Aimee as Louis' sister, donning a wig and corset dress. Despite filming in those layers on the hottest day of the year, she enjoyed getting to experience something new.
"Sex Ed is my main job," she explains. "It's the thing that people associate me with the most, so it can feel very much like I am Aimee Gibbs. It's quite nice to be reminded every once in a while that I'm an actor who plays different parts in different worlds and times."