Burberry makes its IRL runway return in London
Riccardo Tisci's co-ed AW22 collection fleshed out what 'Britishness' means at a time when the very notion of it couldn't be more fragmented.
"It's the most Burberry collection, and it's the most me collection I've done so far," said Riccardo Tisci after his first IRL Burberry show since you-know-what. Almost a month after London Fashion Week started, the British brand brought the focus back to the British capital with a show held at Central Hall Westminster, a church across the road from the Houses of Parliament, where laws are made and protests are a daily occurrence. Inside, models made their way through a crowded scrum of guests in the darkness against the backdrop of a giant pipe organ, while a mammoth orchestra and choir sang. Dark, gothic, and ever-so-slightly ecclesiastical, there was no mistaking this for a Riccardo Tisci production. The world's most famous supermodels brushed past the audience, getting up on dining tables laid with fine china and crystal. You get the idea. Riccardo's vision for Burberry is rooted in the juxtaposition of classes and subcultures, high and low, dark and light. And given that last month, face masks and social distancing became obsolete in England, there was a sense of the party getting started again. If only slightly later than expected.
The collection itself marked a return to Riccardo's examination of Britishness at a time when it couldn't be a notion more fragmented. Even British people don't really know what Britishness means anymore, least so the rest of the world. Applying his Italianate lens, Riccardo has been thinking about what makes Britain so Great since he joined Burberry. In many ways, his vision is romanticised — but also, perhaps as patriotism is at an all-time low, it serves as a radical counterpoint to the notions of Britishness that feel really outdated, in politics and culture. Britishness is a "potpourri" of "emotional images put back together in a very daring way," as he explained backstage. Punks alongside duchesses, public schoolboy uniforms alongside "chav check" trackies and caps, the diversity of London streets versus the homogeneity of the English countryside. Sure, there's a lot of souvenir-shop stereotypes in there, but ultimately Riccardo has broadened what Britishness can mean to a new generation, with all its quaint traditions, class divisions, and silly eccentricities. It feels more modern than the usual tweeness associated with Britishness, and much more reflective of the country's unparalleled multiculturalism. It's easy to forget that Riccardo was a pioneer of diversity on the catwalk, both in terms of casting and design, long before it became a buzzword.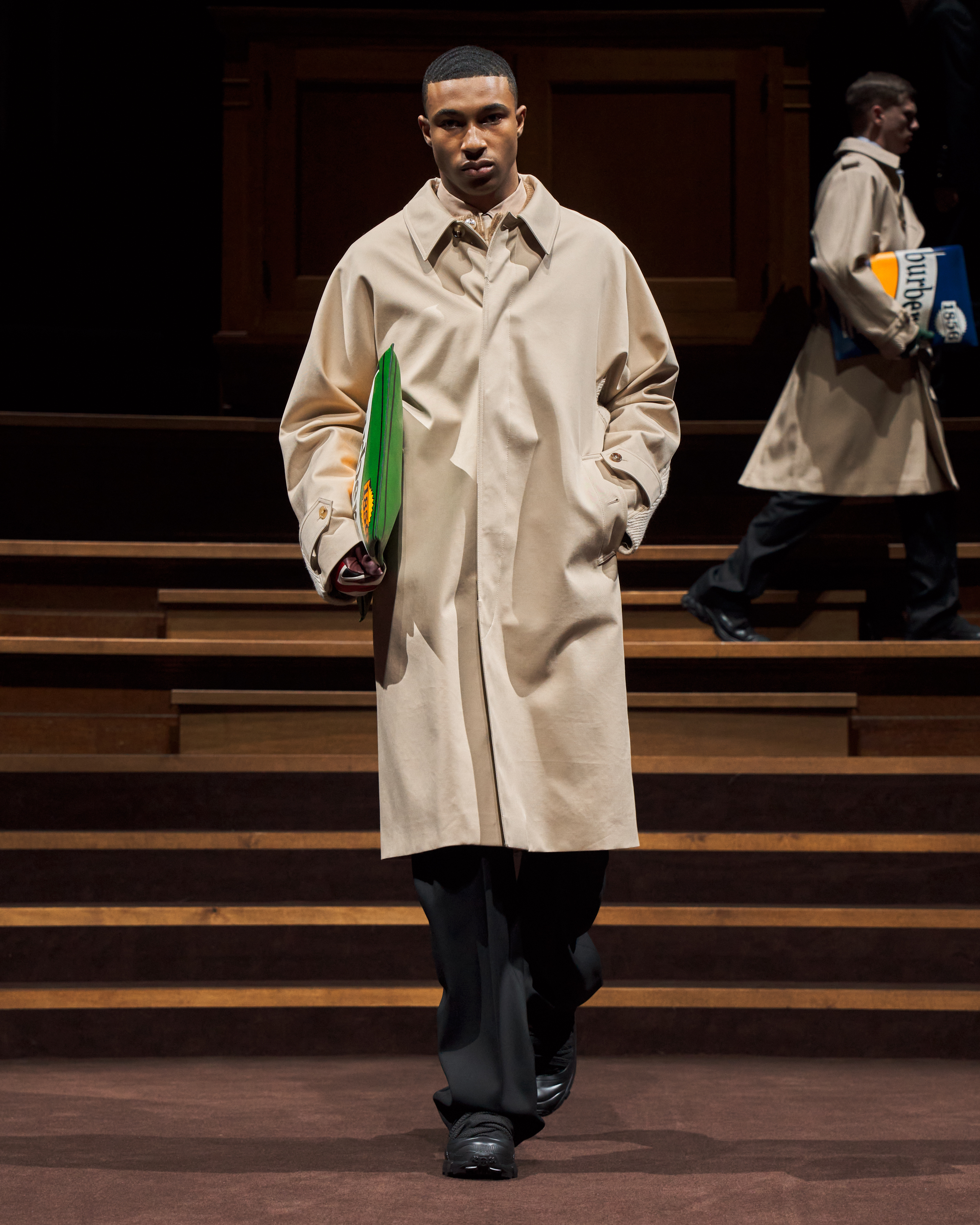 The show was split into two parts: menswear and womenswear. The former took shape with lots of schoolboy uniforms, sharp and dark tailoring with hooded shirts worn underneath and baseball caps poking out. It veered into outdoorsy field jackets, cut-out hoodies, leather trenches — as well as some rougher options. One model stomped down in an all-leather ensemble, perhaps something to do with welding or humble craftsmanship; or underground gay clubs. The final looks came with shearling cummerbunds worn across the chest, ever-so-slightly ladylike, and there were sweeping skirts in fabrics to match the myriad kinds of outerwear on display. A pair of high-waisted chinos came so high and wide that they came up to the chest, unbuttoned yet slightly corseted. There's probably some niche subcultural reference behind it — but ultimately it captured the hilarious silliness of British oddballs. Not bad for an Italian.
Perhaps as a result of the newly launched Burberry x Supreme collab, Riccardo decided to amp up the womenswear with a dose of high-octane glamour. There was more eveningwear in this show than ever before— a reminder that Riccardo learned a thing or two while working with couture seamstresses in Paris. Trench coats were transformed into bustier ball gowns, tuxedo shirts came bedazzled in thousands of rhinestones, and dramatic feathery gowns trailed across the floor. This, as well as a myriad of trenches, checks and daywear rooted in ladylike countryside dressing — pretty-in-pink twinsets, polka-dot pleated skirts, waxed-velvet field jackets — not dissimilar to the undercurrents seen on catwalks elsewhere throughout the season. Something about the outdoorsy, horsey countrywoman has been capturing designers' attention this season.
"When I arrived, Burberry had done some amazing things because it is one of the oldest companies in the world," said Riccardo. "But it was all about our bible of the trench, the car coat, the Harrington, and the check. But people don't only want to live in that — just like people don't only want a black-and-white jacket at Chanel!" It's taken a while, but there was a sense of confidence and conviction in this show, a declaration to the elephant in the room at a brand like Burberry. You could call it a Vibe Shift, the kind that has rendered so much of what we've seen on the catwalks as outmoded, so much of refusing to evolve with just how much the world has changed. To put it in Riccardo's words: "Covid, it completely changed the game."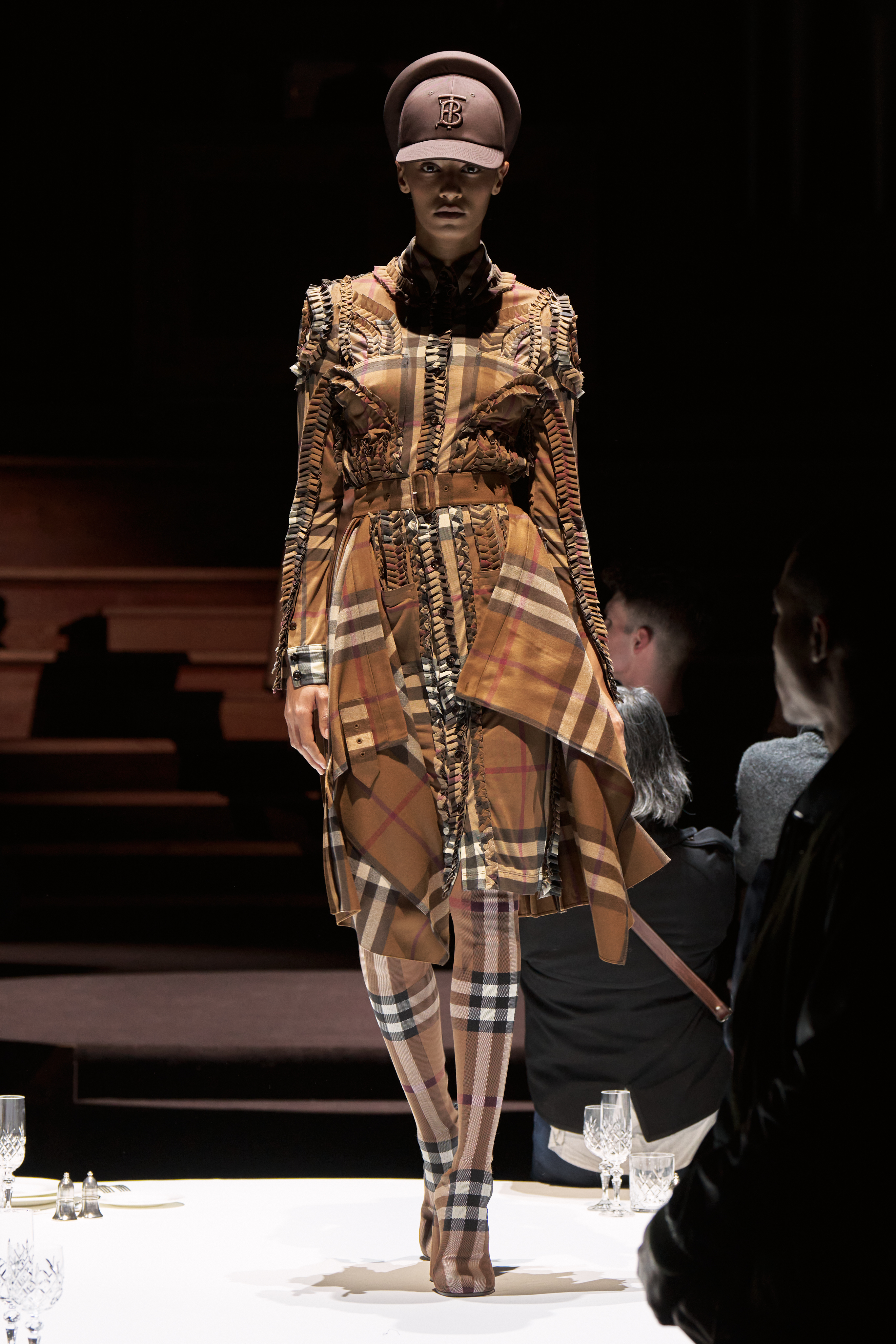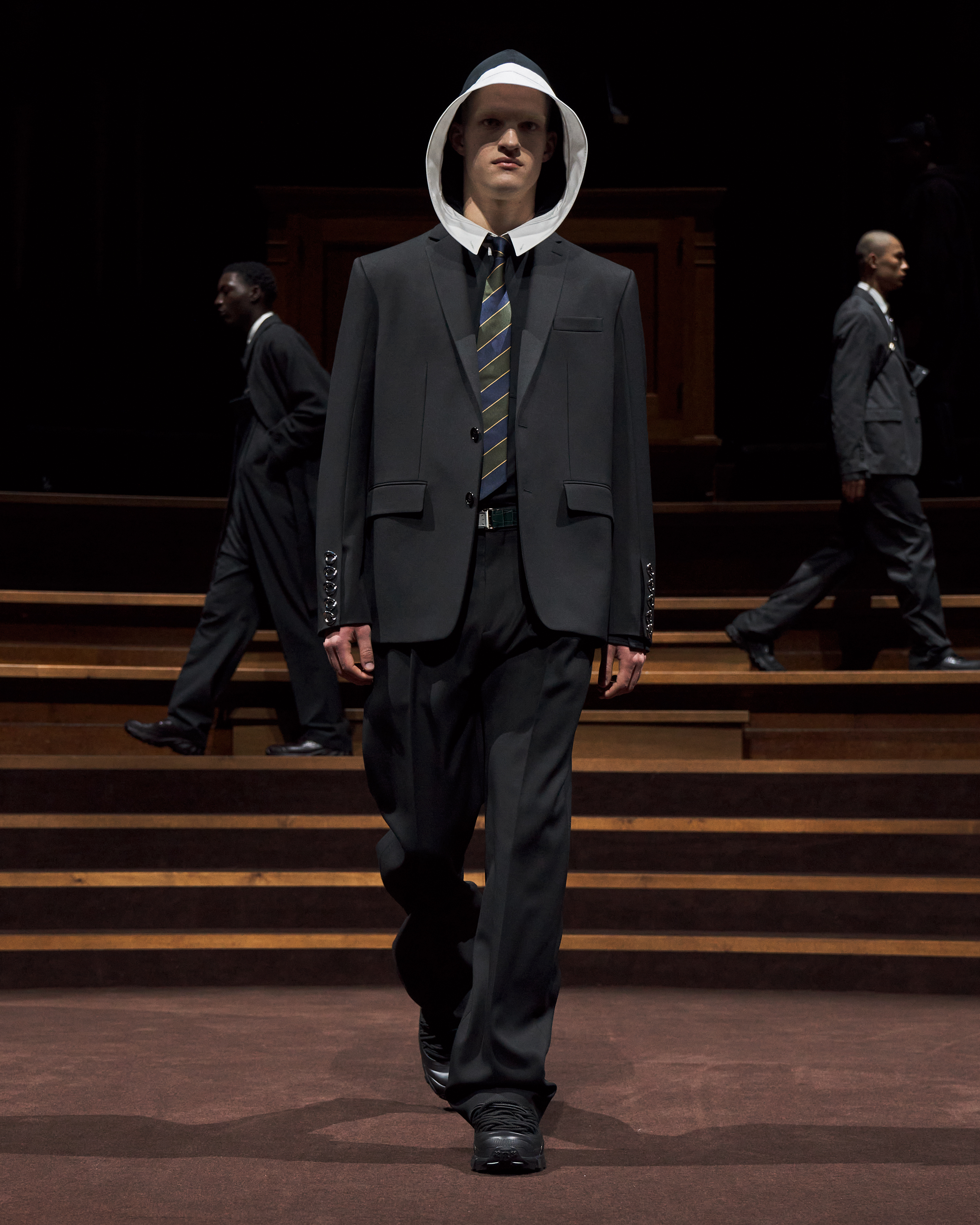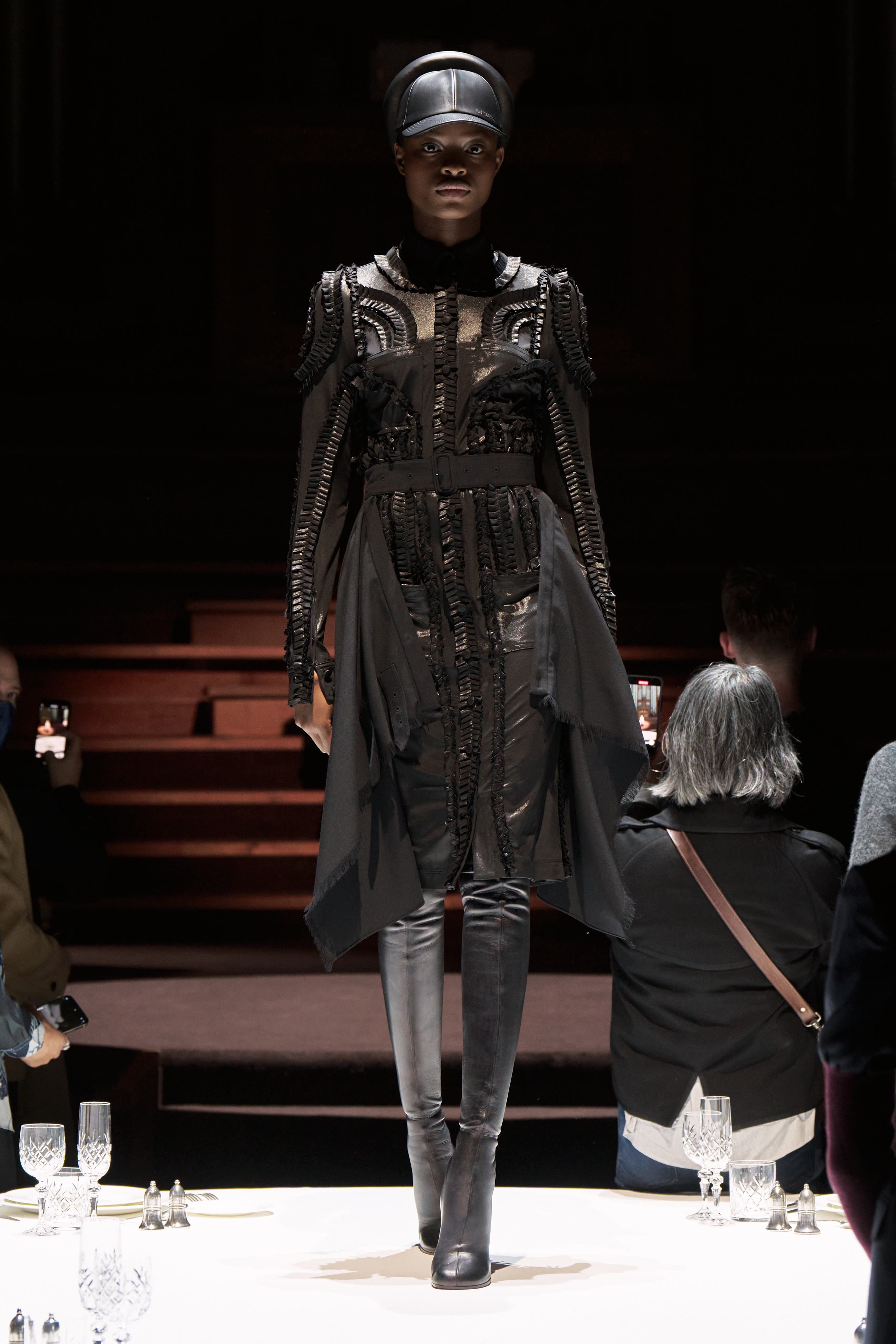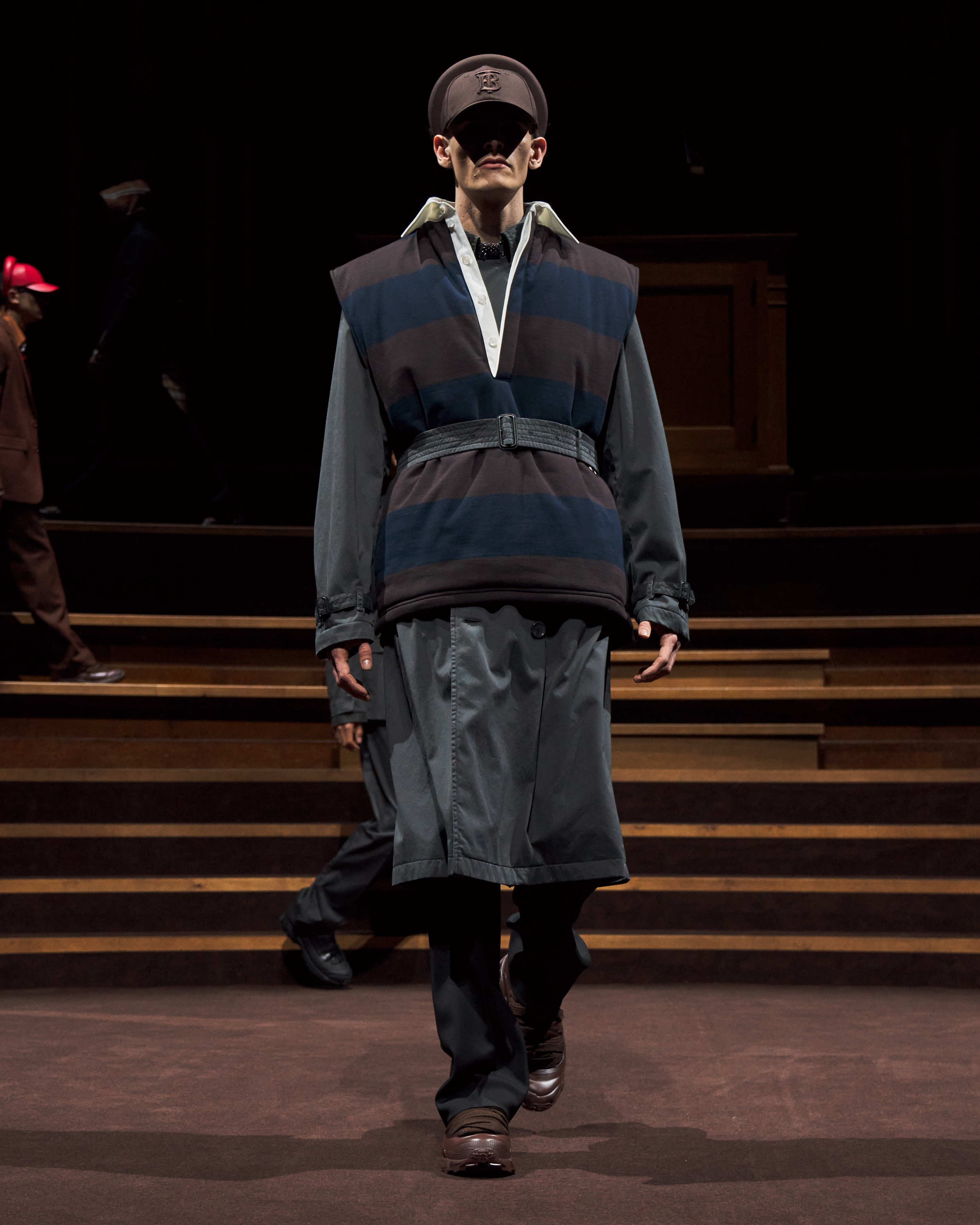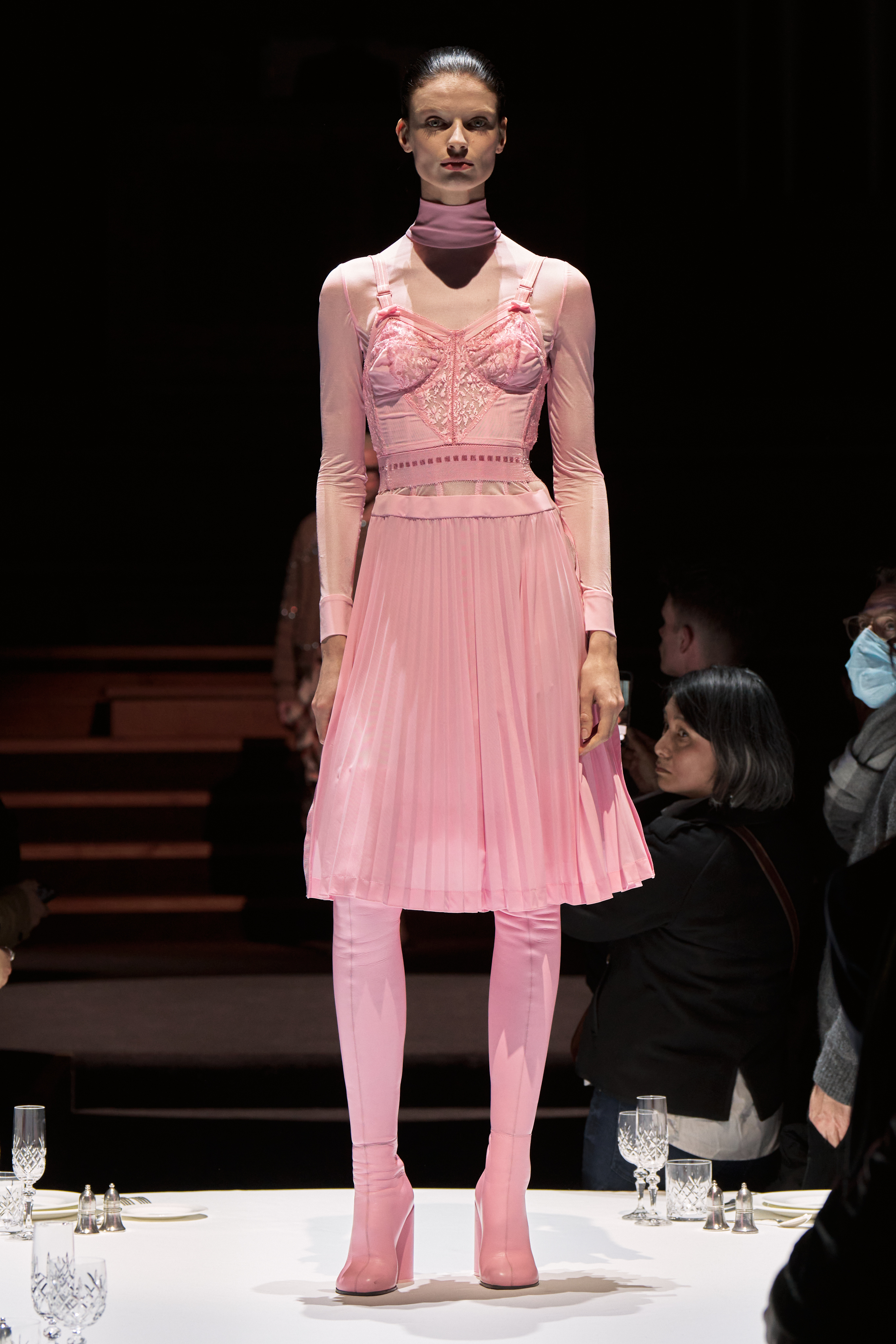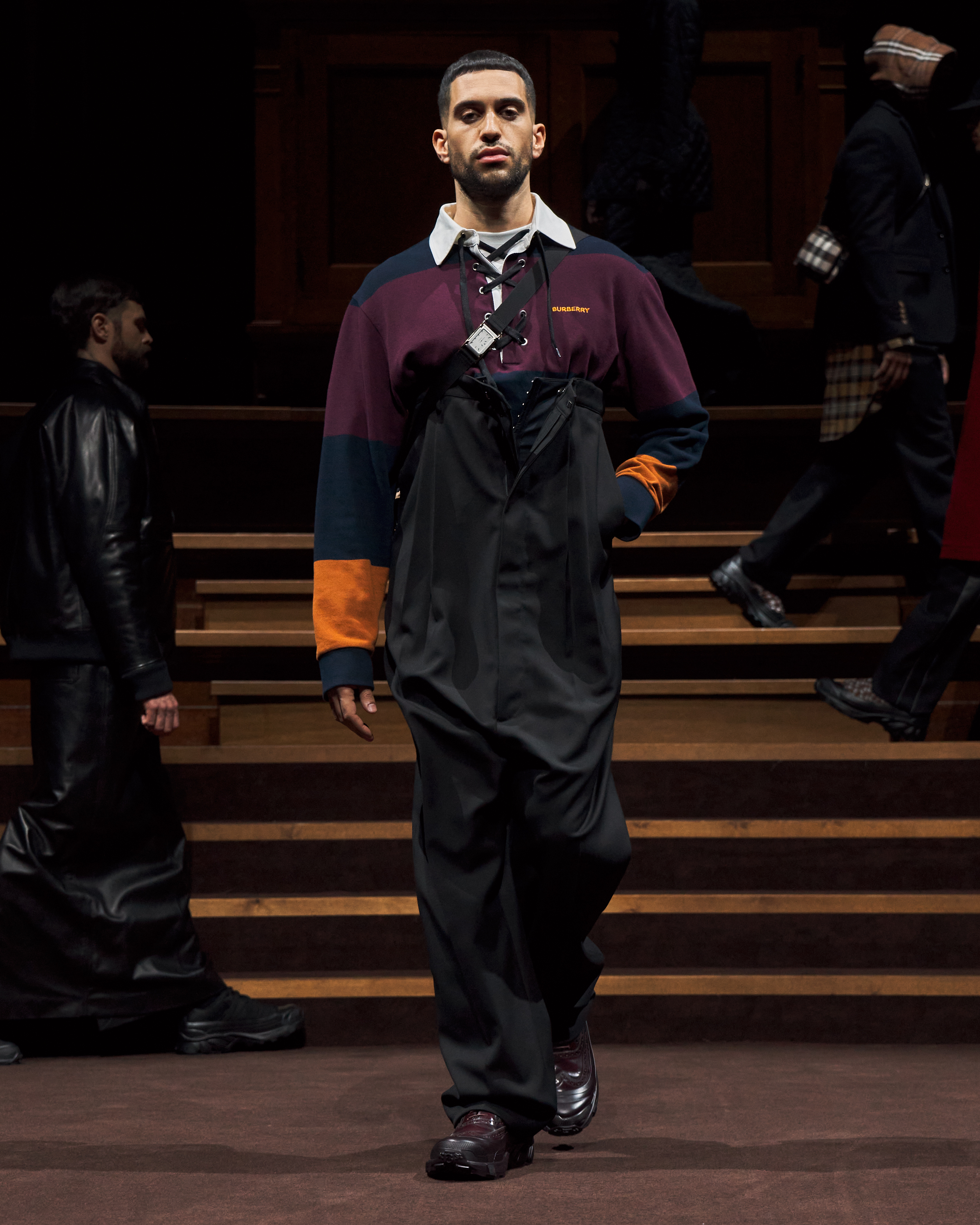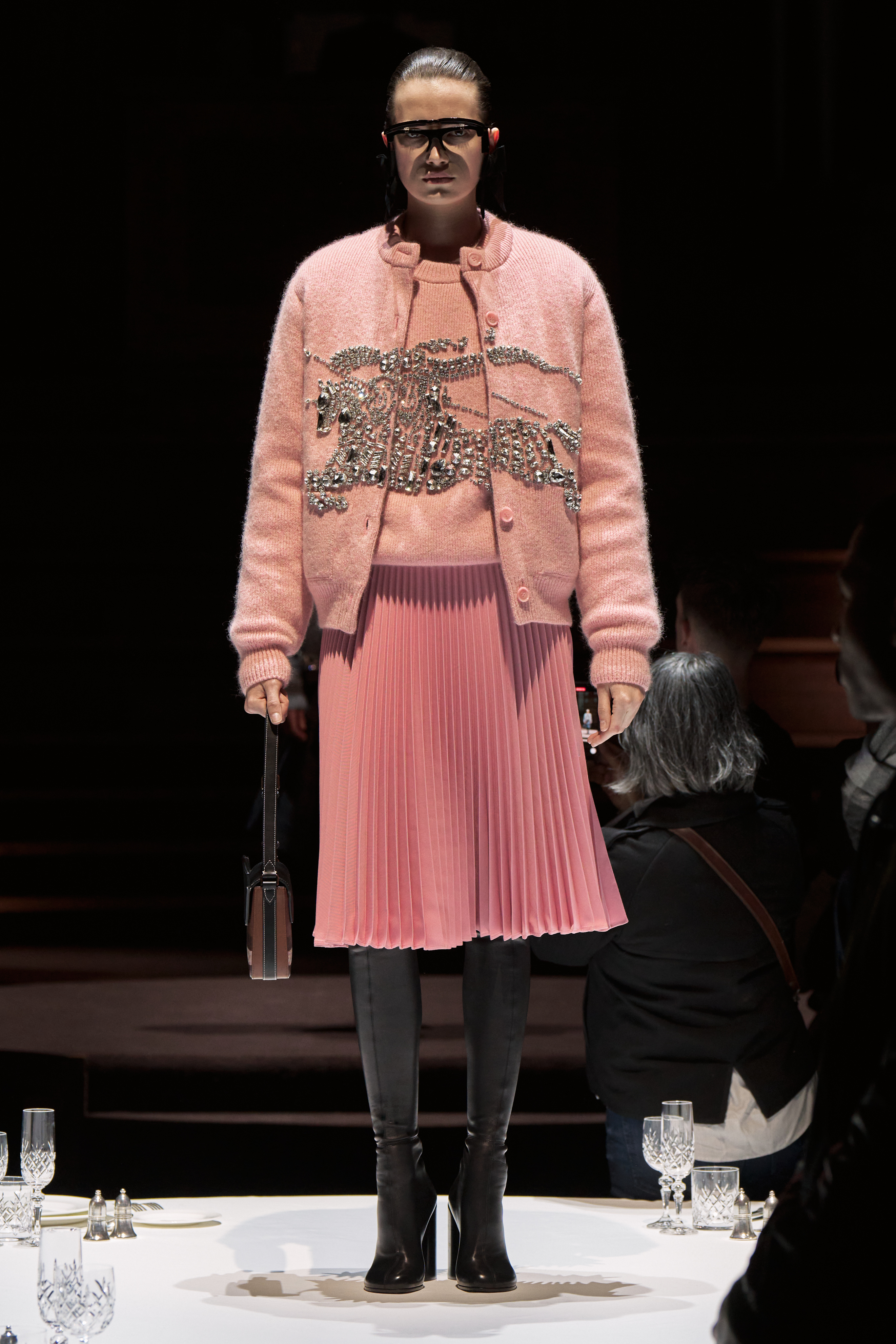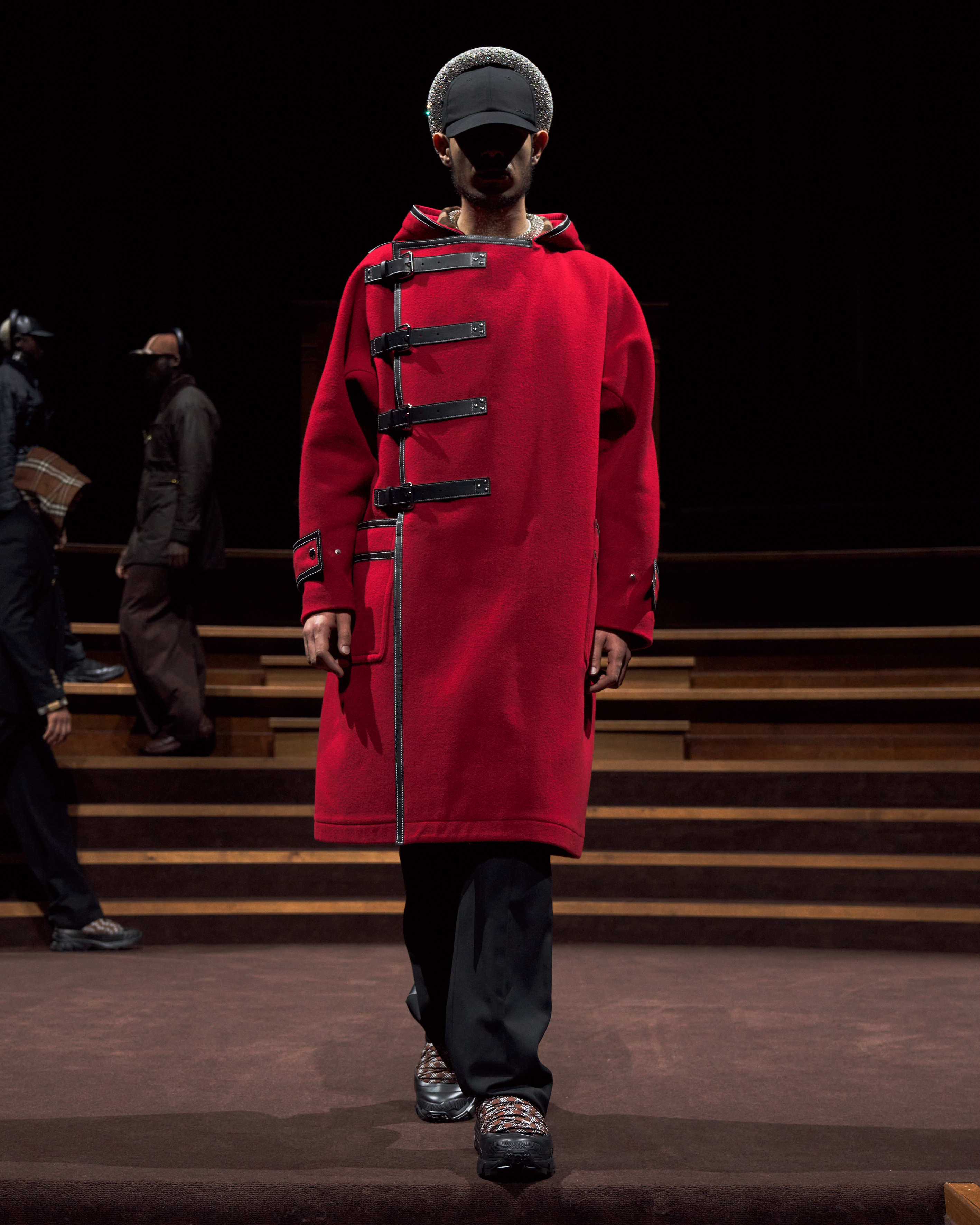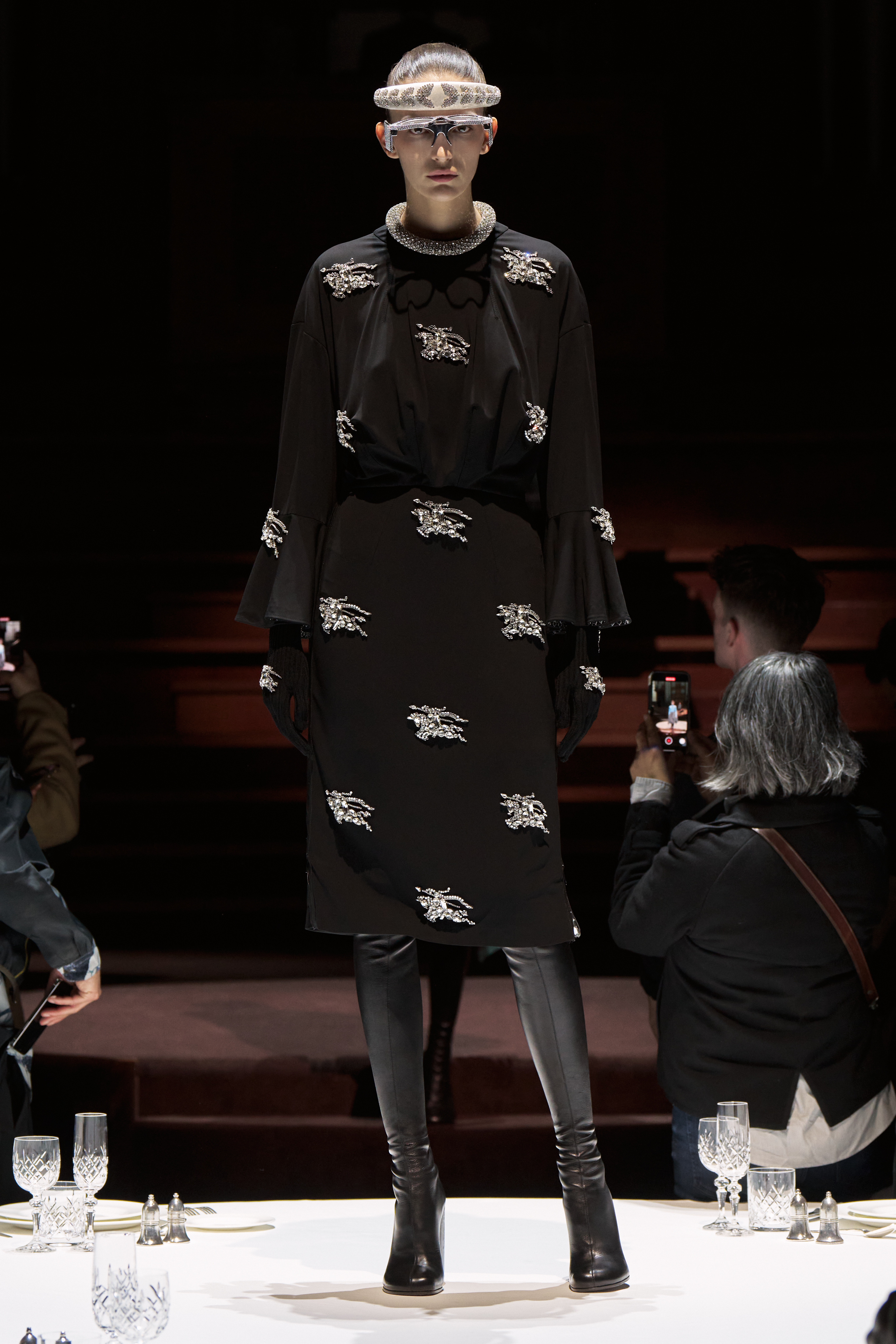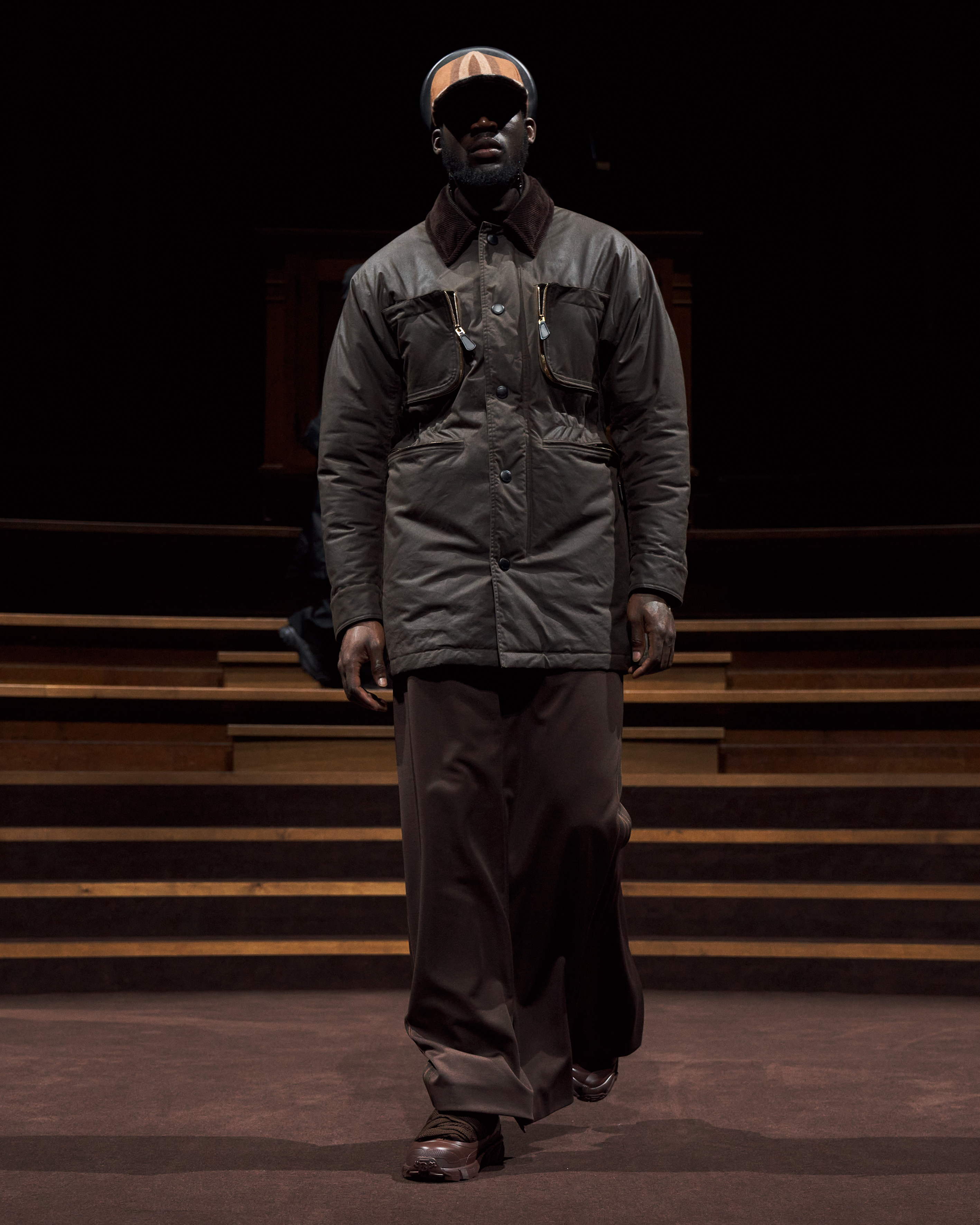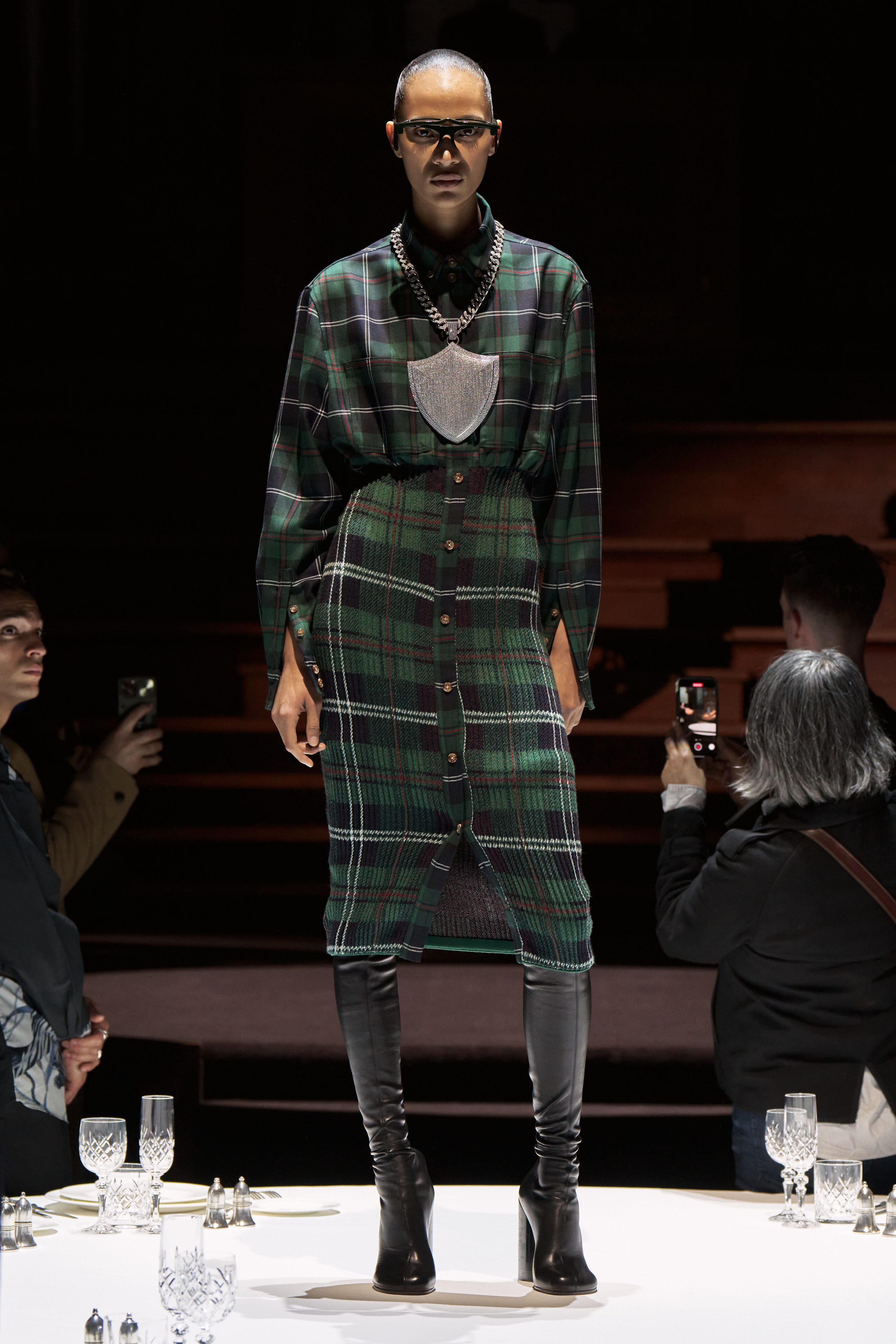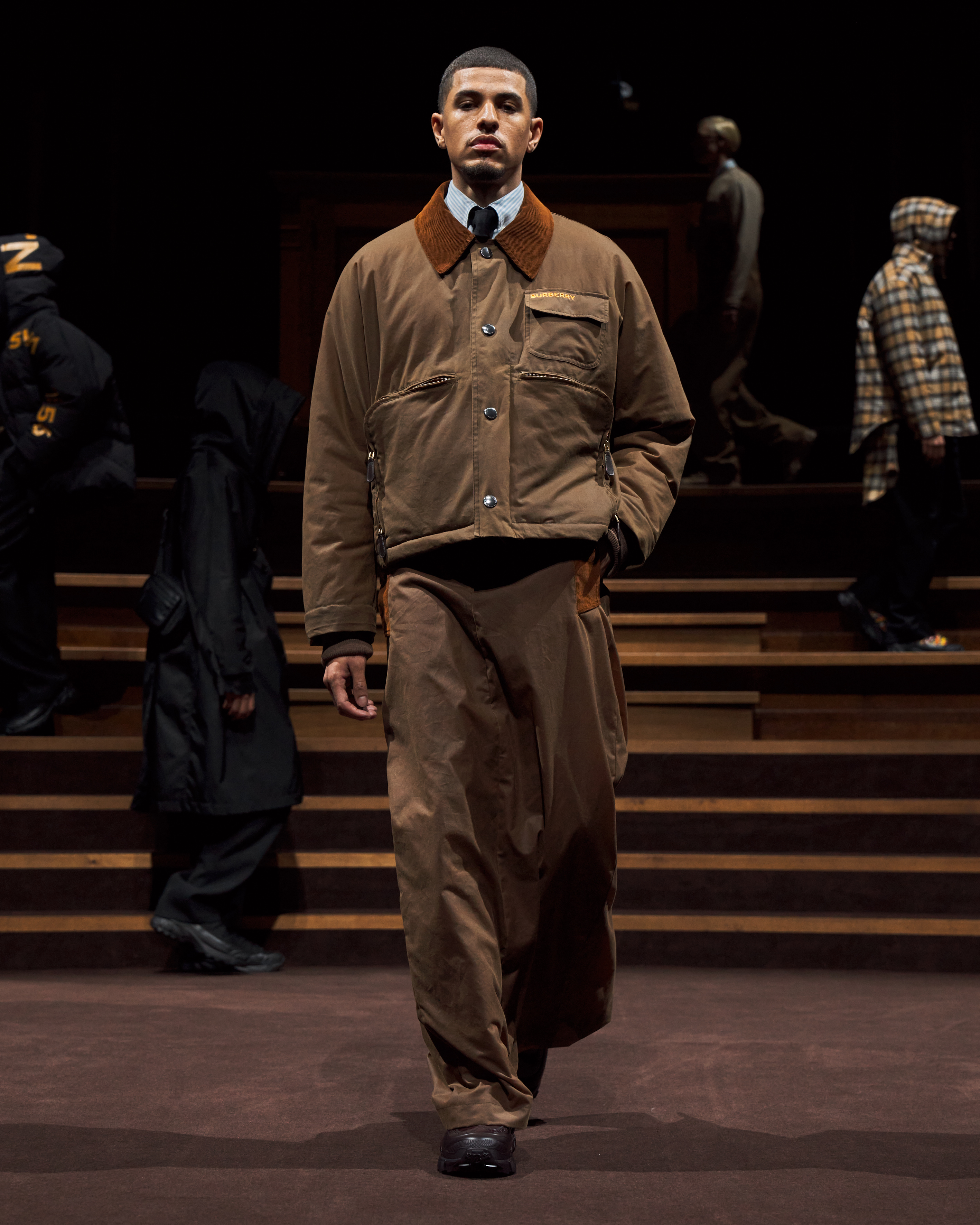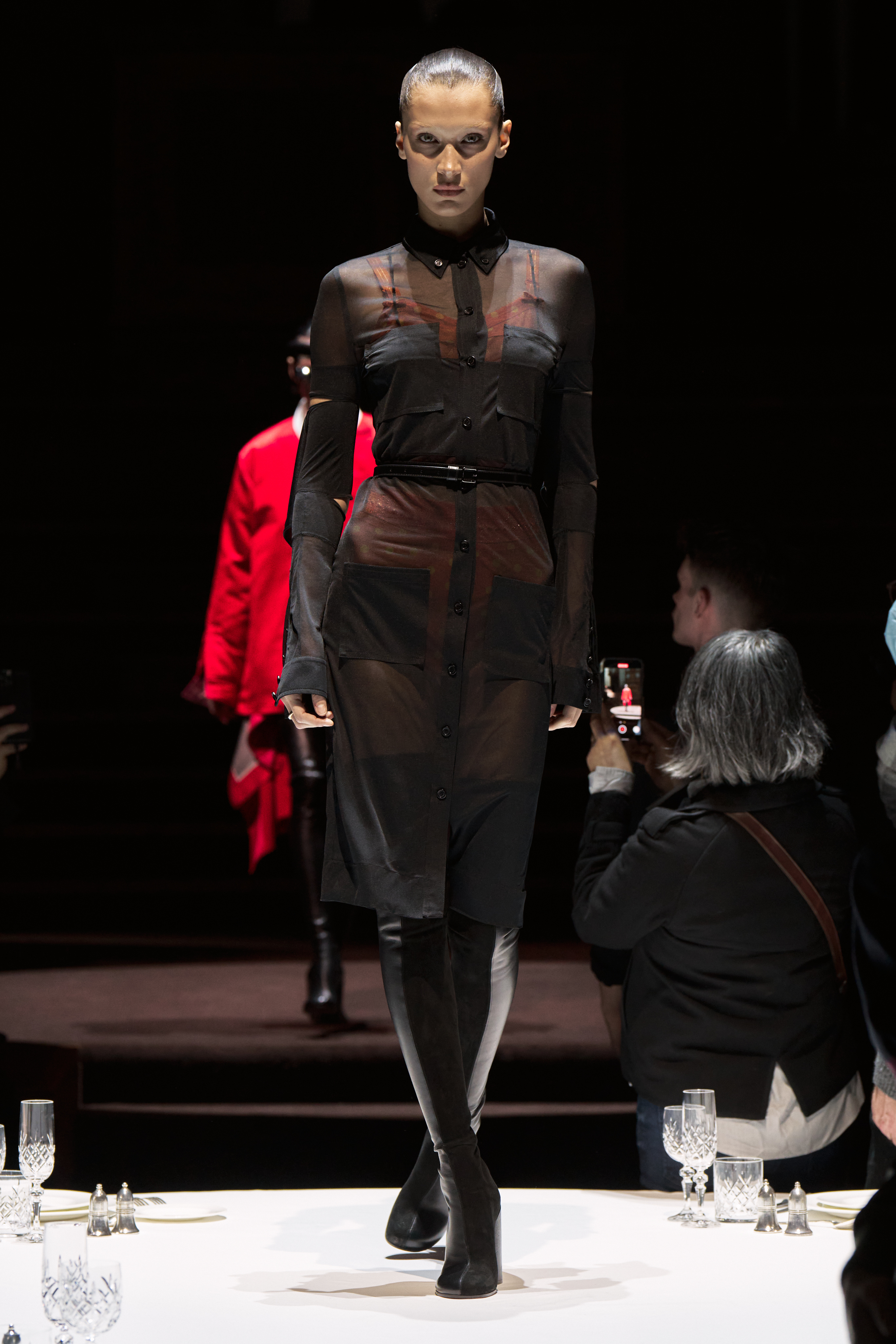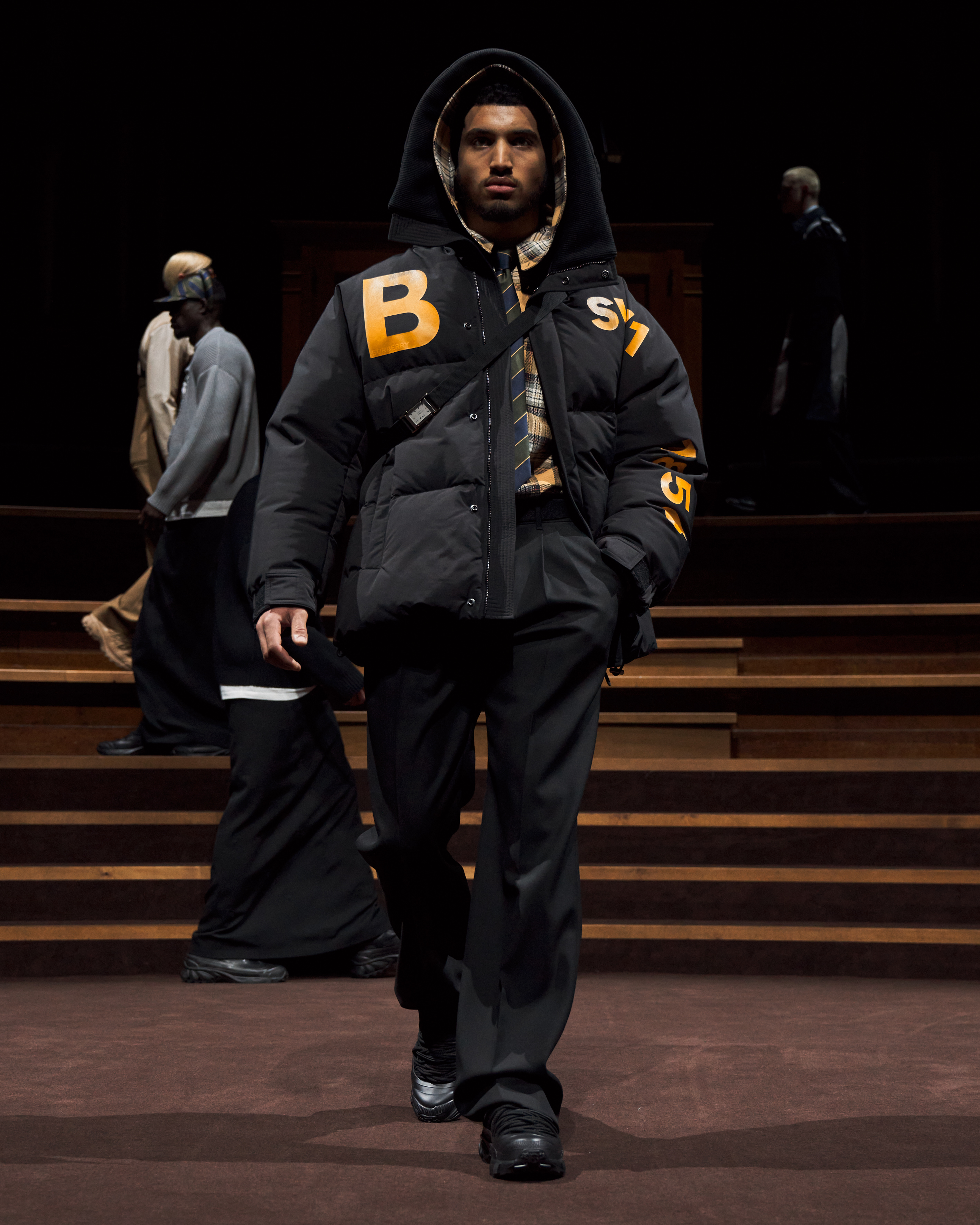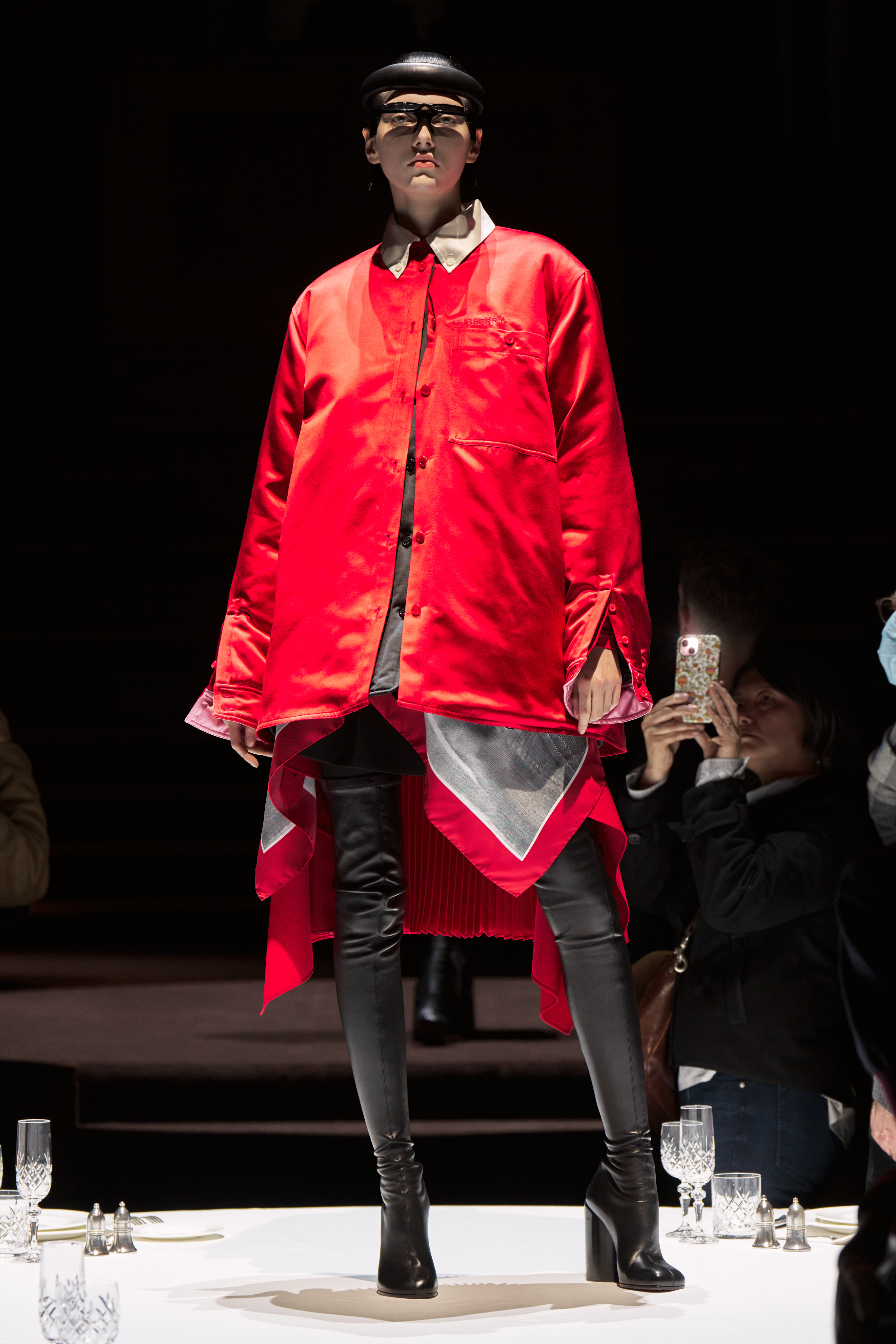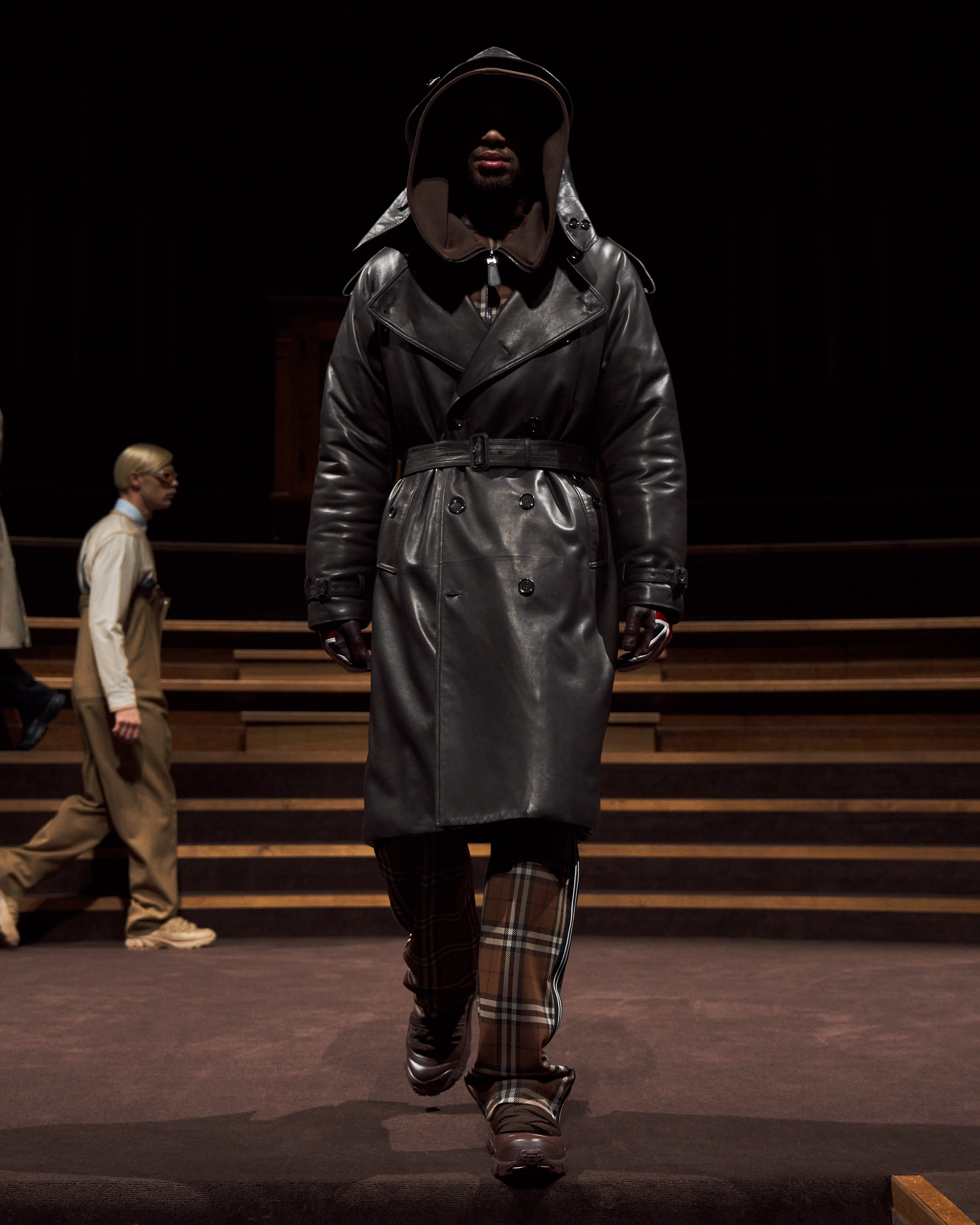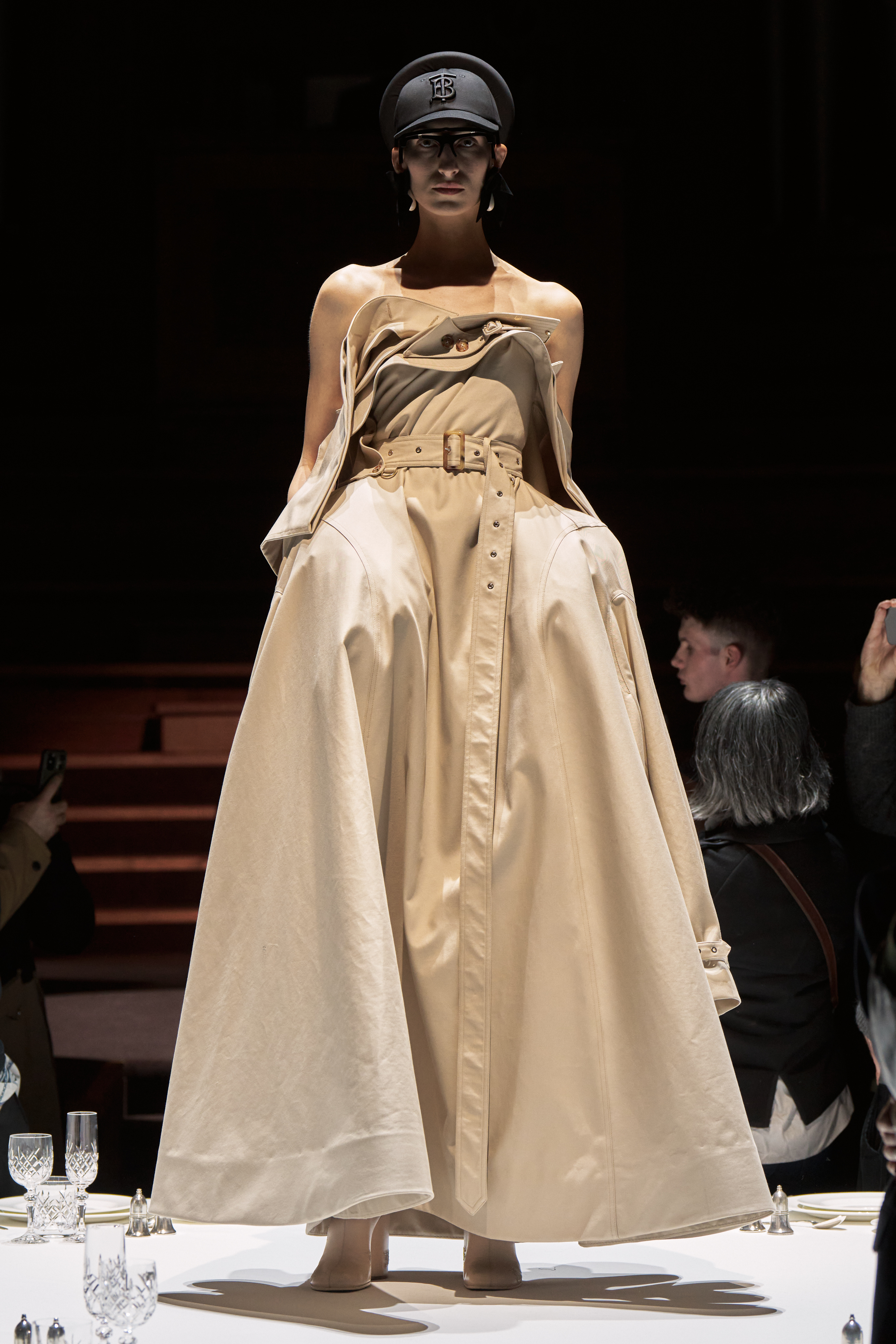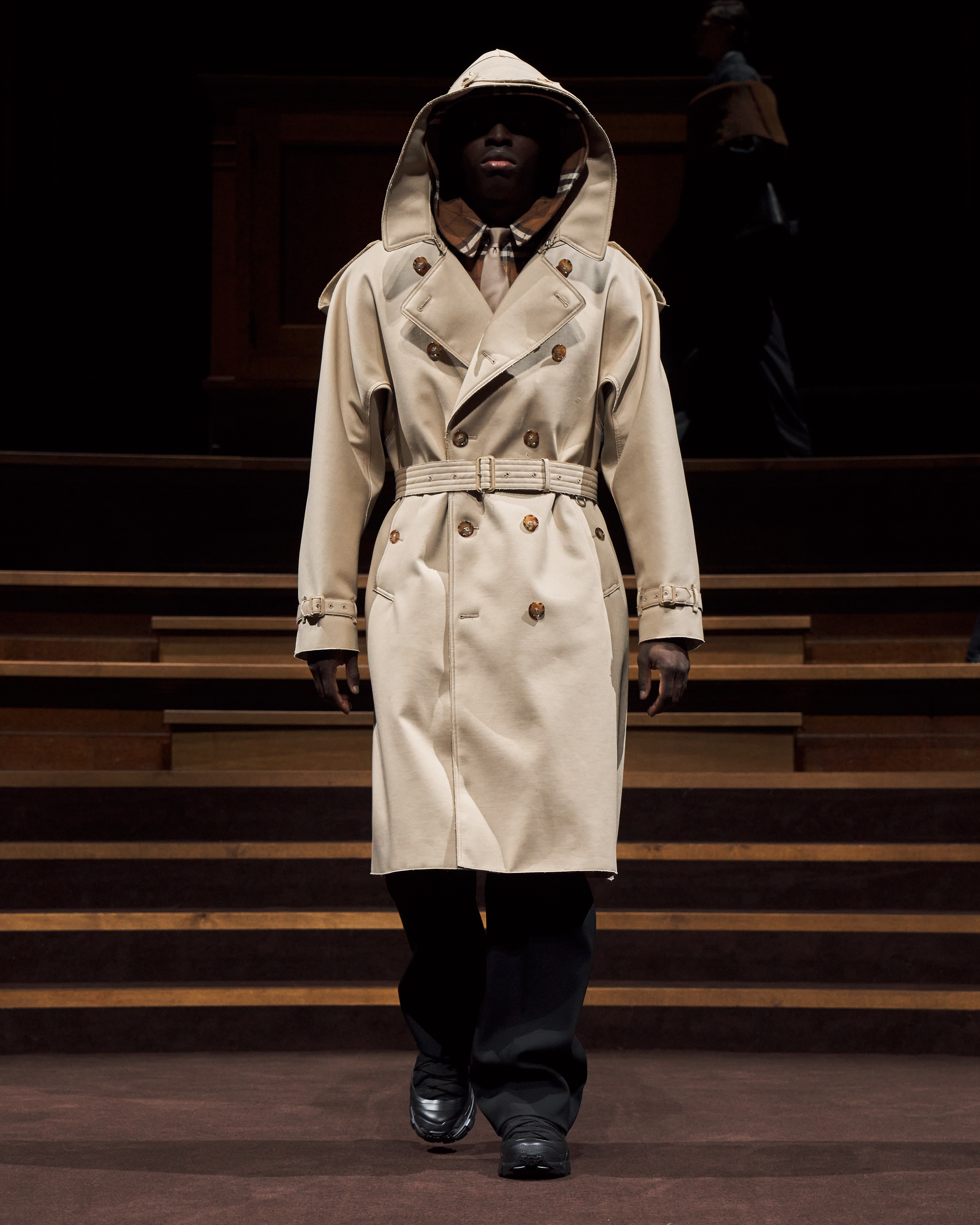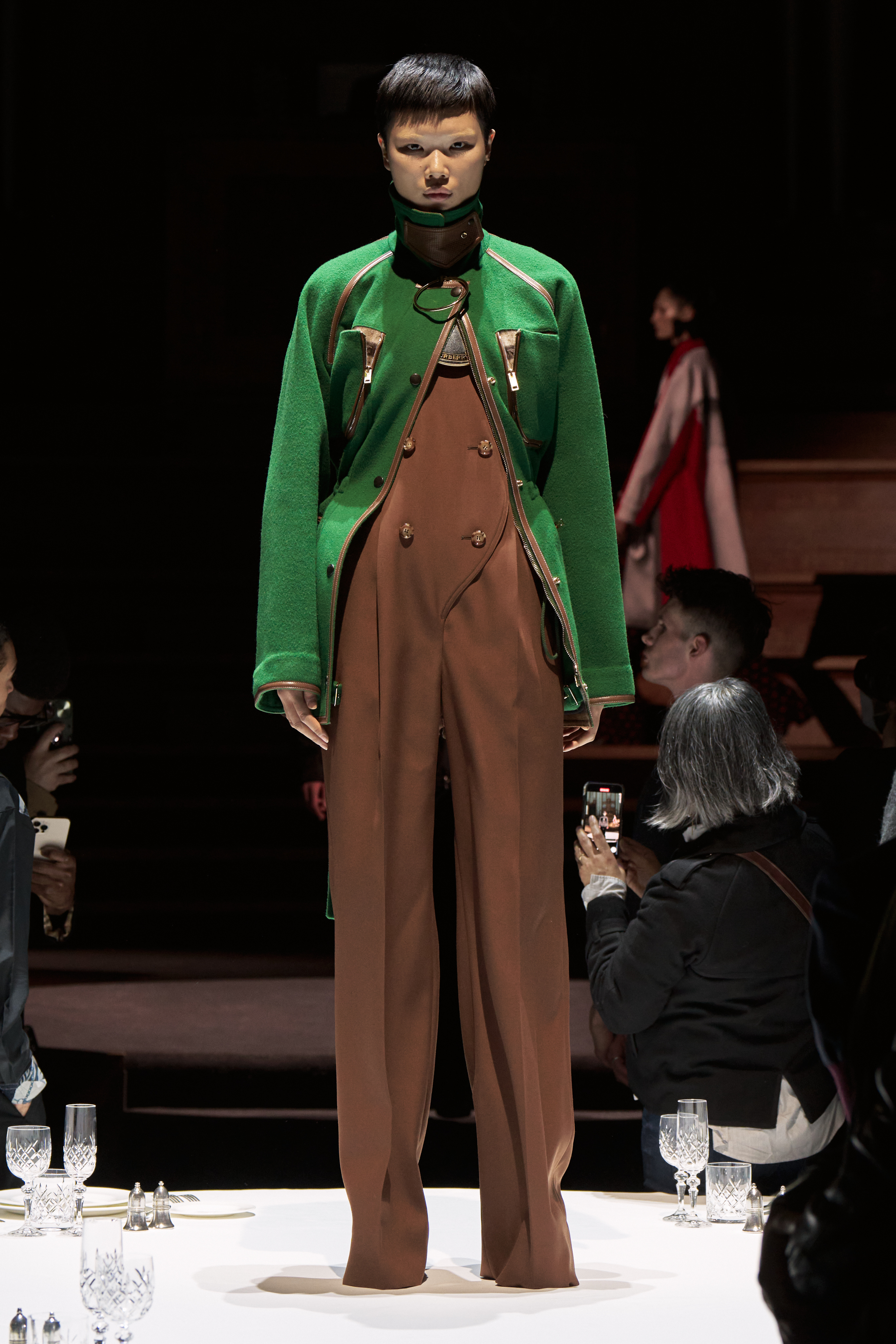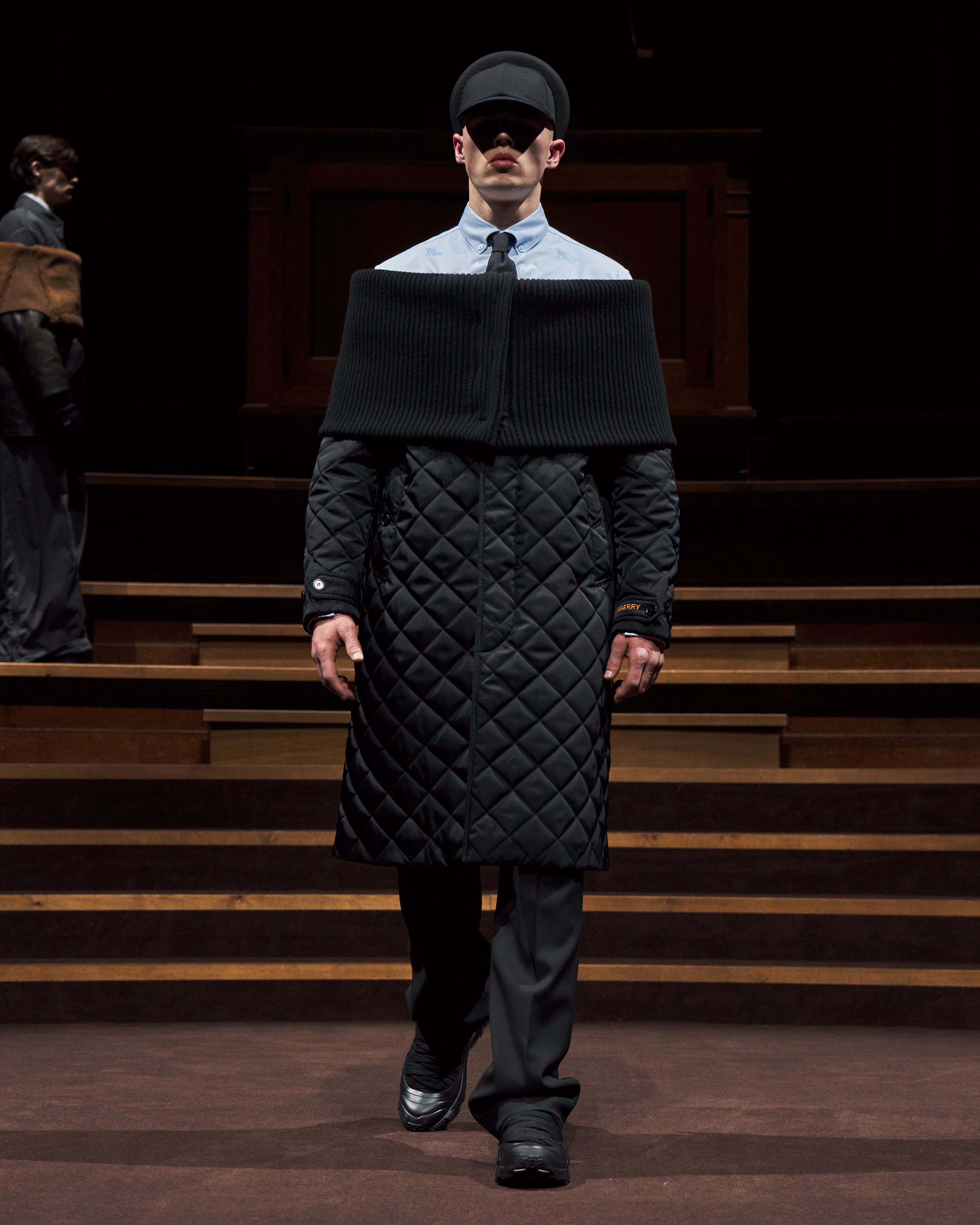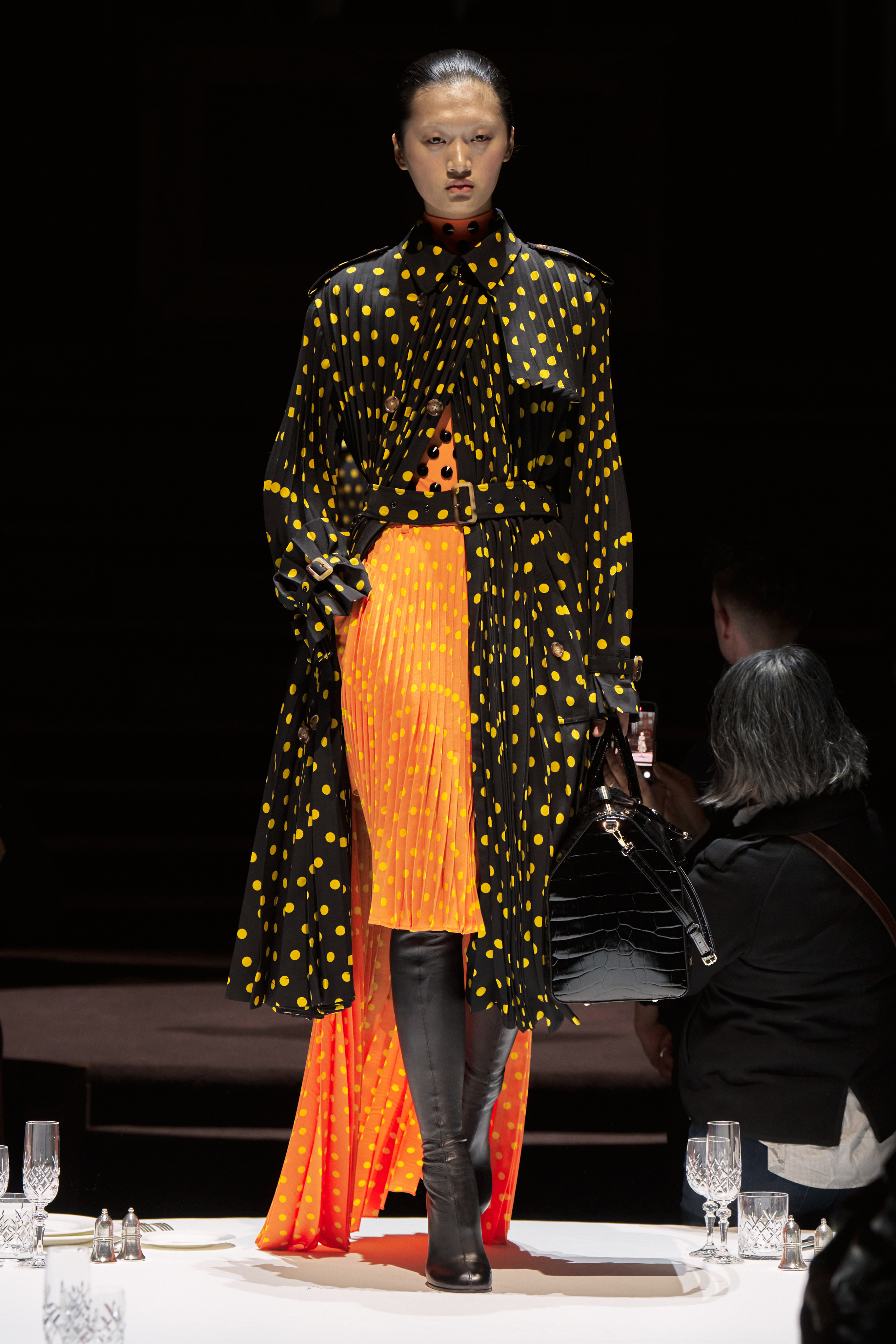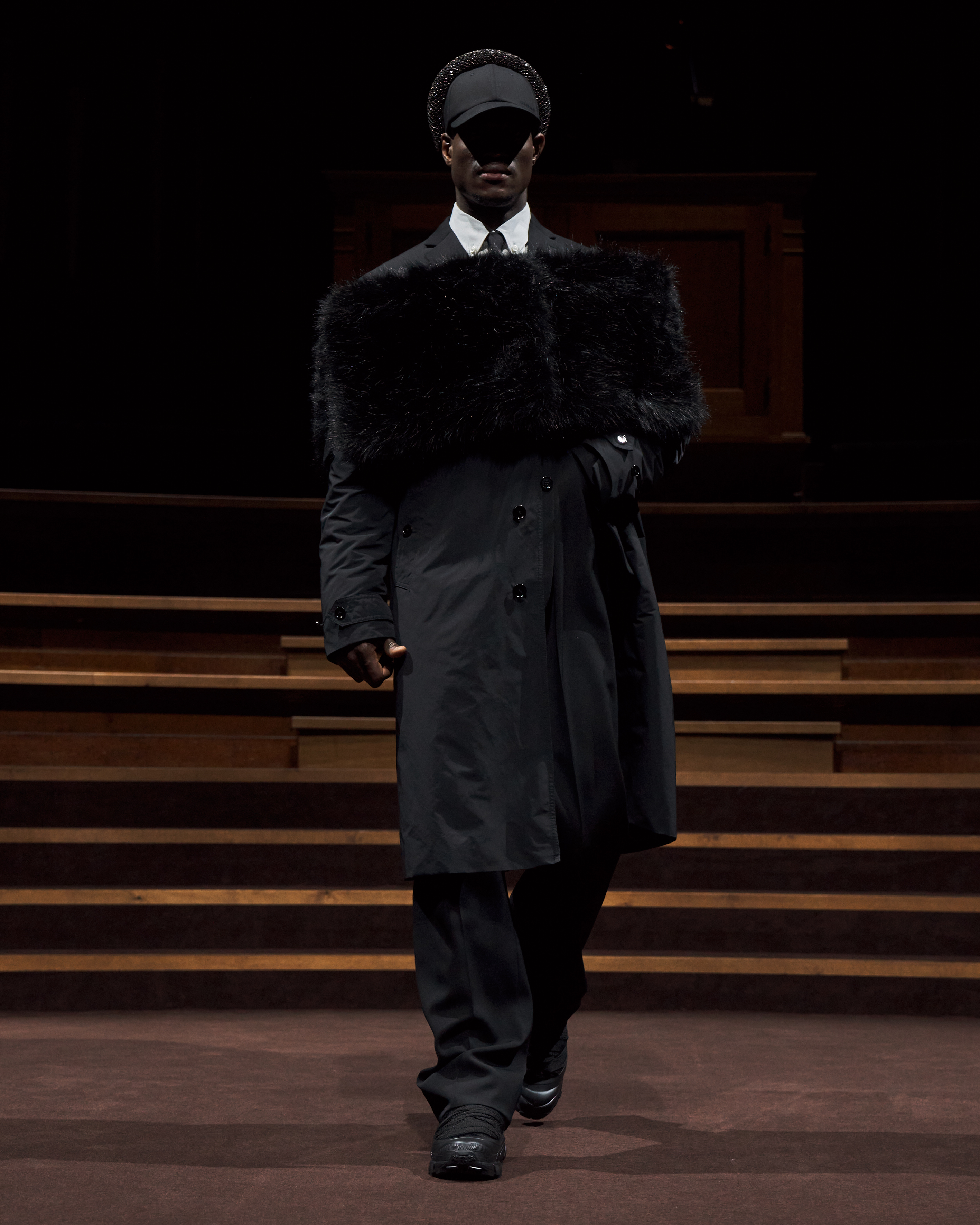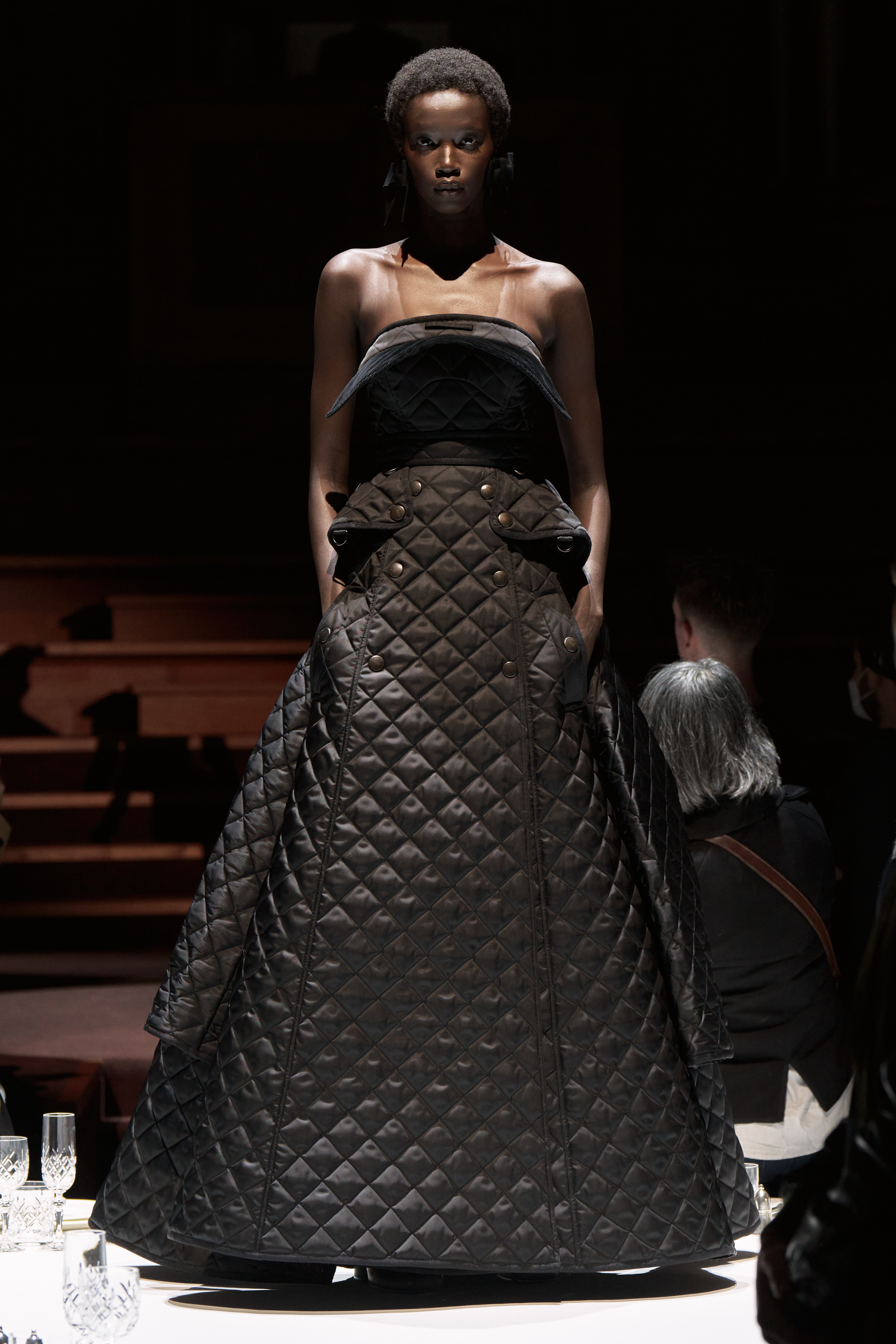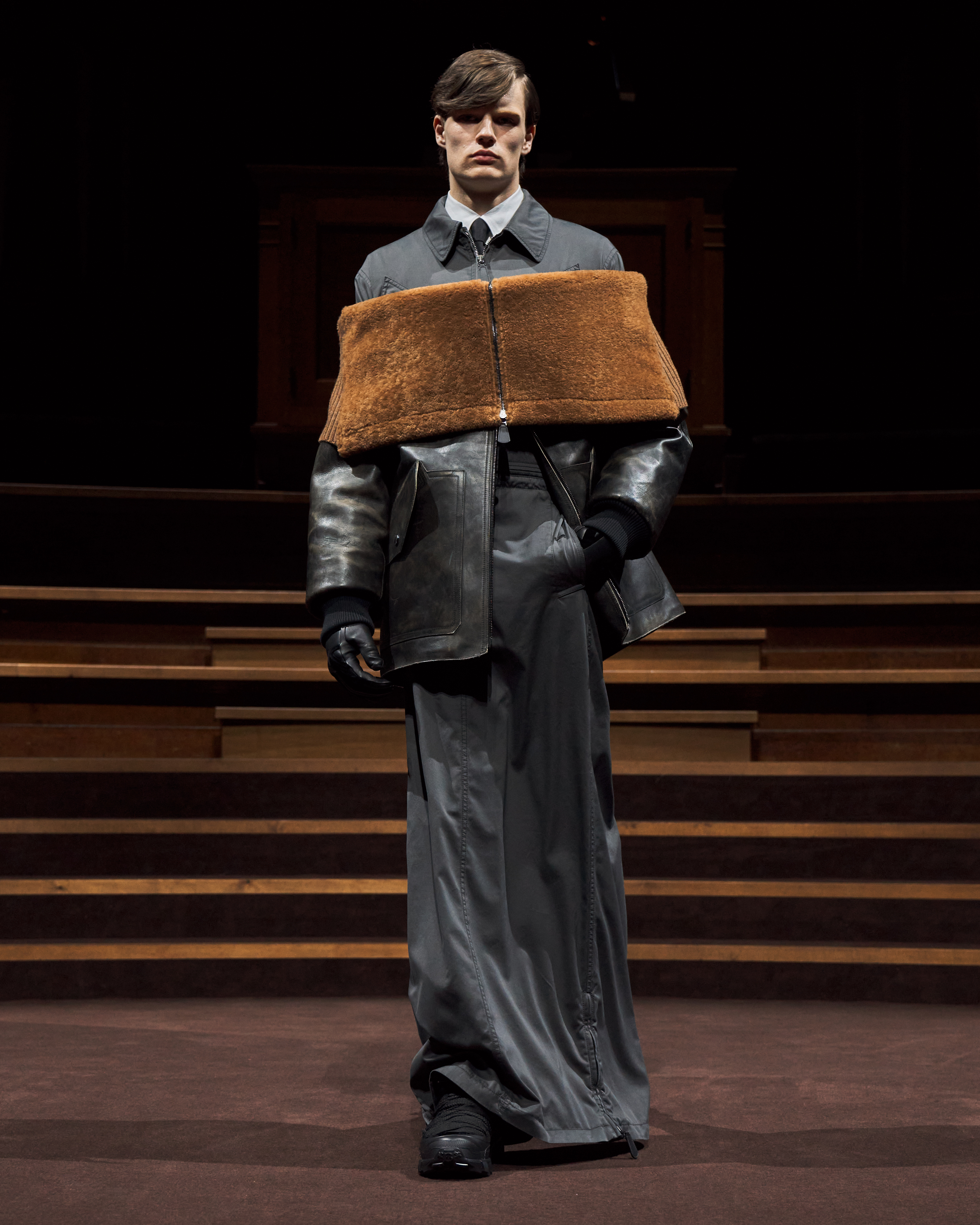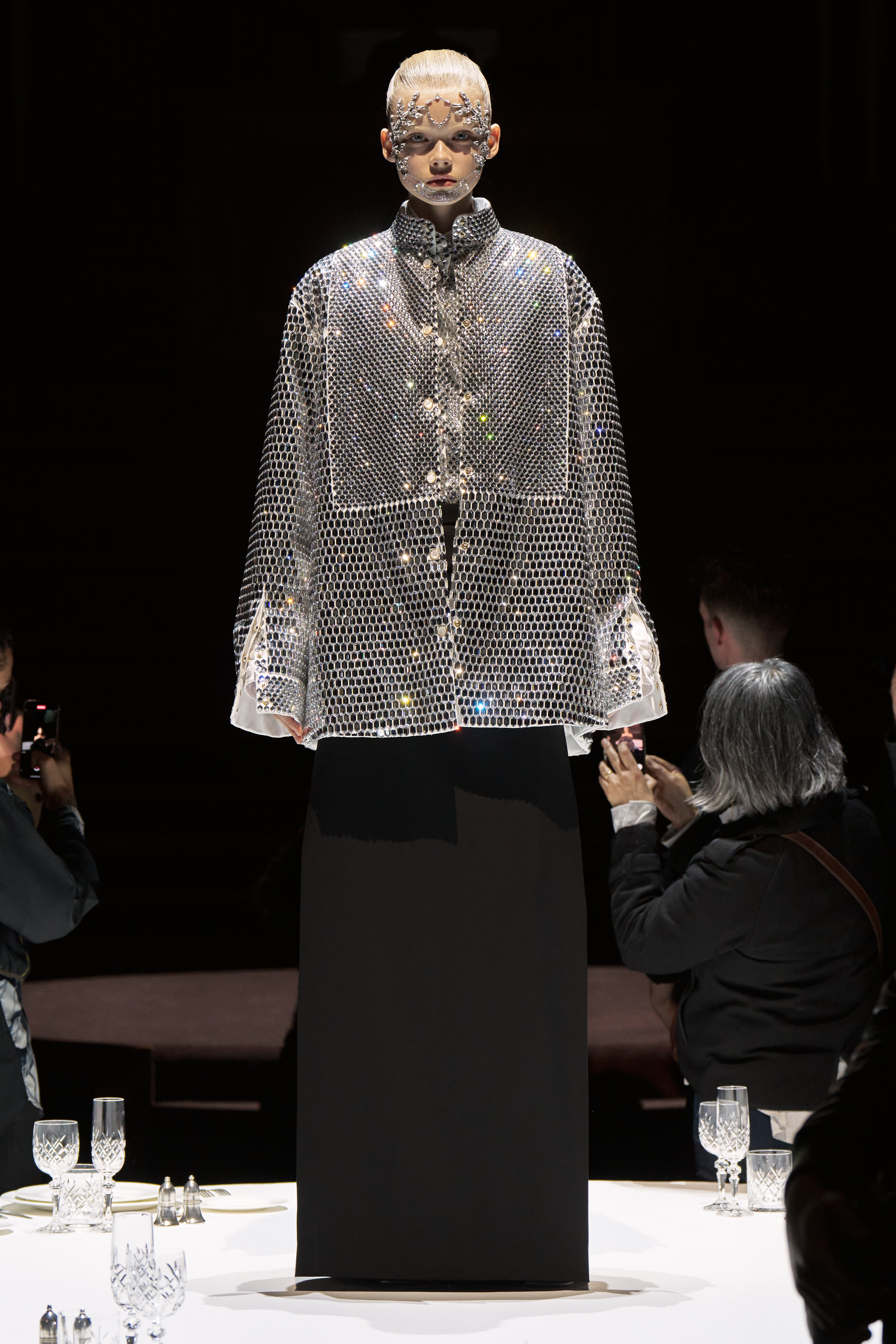 Tagged: