Images courtesy of Getty / Instagram
10 of history's most iconic fashion fails
Because even the world's fashion elite have Ls.
Images courtesy of Getty / Instagram
Fashion shows may only last a few minutes on the runway, but it takes months of behind-the-scenes work and stress to make those fleeting moments happen in the most magical and perfect ways possible. After all, a succession of creative issues has to be collaboratively navigated between the designer and their team and thus, translating a collection of clothes and accessories into a show involves countless meetings, conversations, decisions and actions, each revolving around the budget, styling, venue, lighting, makeup, hair, models, not to mention the soundtrack, props, runway construction, show notes, invitees, and, of course, a seating plan to keep feuding guests apart.
It's often a meticulously-organised, intricately-designed spectacle which is why it's so compelling when it doesn't quite go to plan. Here, we look back at some of the most memorable and chaotic cock-ups, surprises and stunts from Fashion Week shows across the decades.
Louis Vuitton AW11
Having retired from catwalks back in 2004, Kate Moss made a literal smoking-hot return as the star of Louis Vuitton's AW11 show. Hosted at Paris' Louvre, the style icon strutted down the runway, brazenly breaking the law by puffing on a Marlboro, despite smoking in public spaces being officially banned in Paris since 2007. Adding to the global fashion controversy, the show happened to coincide with the UK's national No Smoking Day. It was unclear if the scenario was pre-planned to hype the collection or a spontaneous spark-up from the one-time 30-a-day smoker. Either way, media outlets were predictably quick to splutter with faux-outrage. ABC News bizarrely claimed Kate's ash-flicking antics had "insulted her native Britain", while The Mirror argued "Kate looked like a bit of a twat for turning up with a fag in her gob." Charming!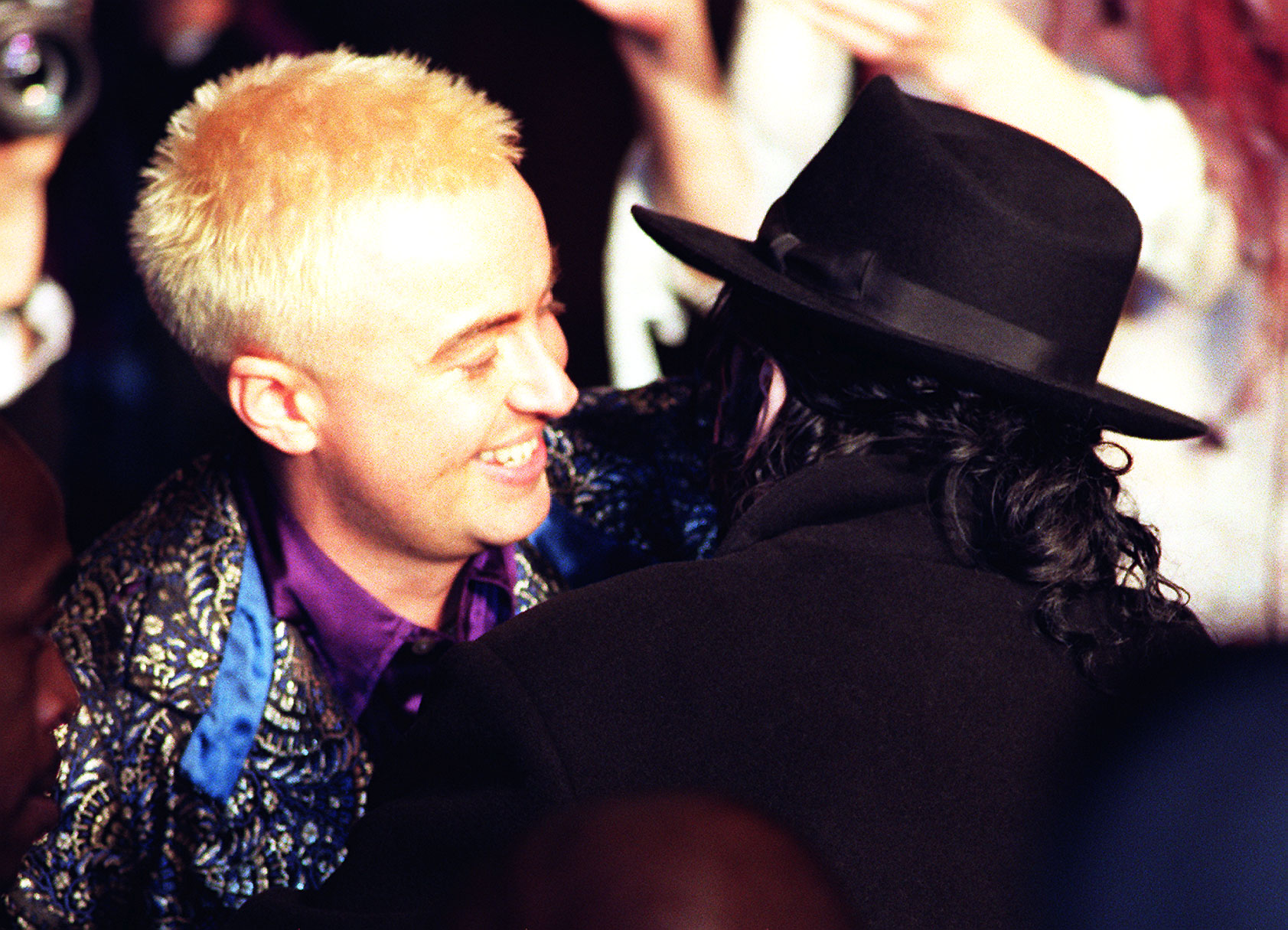 Julien Macdonald AW98
Nowadays, Julien Macdonald's glitzy creations adorn the likes of Beyonce, Kim Kardashian and Taylor Swift, but even in the late-90s and early-00s, the designer was already attracting an A-list crowd. Jay-Z performed live on his runway, Hype Williams directed one of his shows, ex-Spice Girl Mel B modelled for him, and who can forget his naked dress Paris Hilton wore for her 21st birthday? Around the turn of the decade, Julien apparently had also become friends with Michael Jackson, after knitting one of the artist's signature gloves. So, when rumours circulated that the "Thriller" singer would attend Julien's AW98 show at London Fashion Week, well, everyone lost their shit. Security around the event was amped up, nearby roads were closed and paparazzi helicopters hovered overhead. As Michael took his front row seat — chatting with lobster hat-wearing fashion legend Isabella Blow — many in the audience forgot to watch the actual runway, instead gawping at the designer's uber-famous bestie. "At the end of the show, [Michael] took off his sunglasses and embraced Julien," marvelled the New York Times. But it was then that the truth emerged: 'Michael' was actually professional M.J. lookalike Navi! The whole thing was a very convincing prank dreamt up by ever cheeky Julien.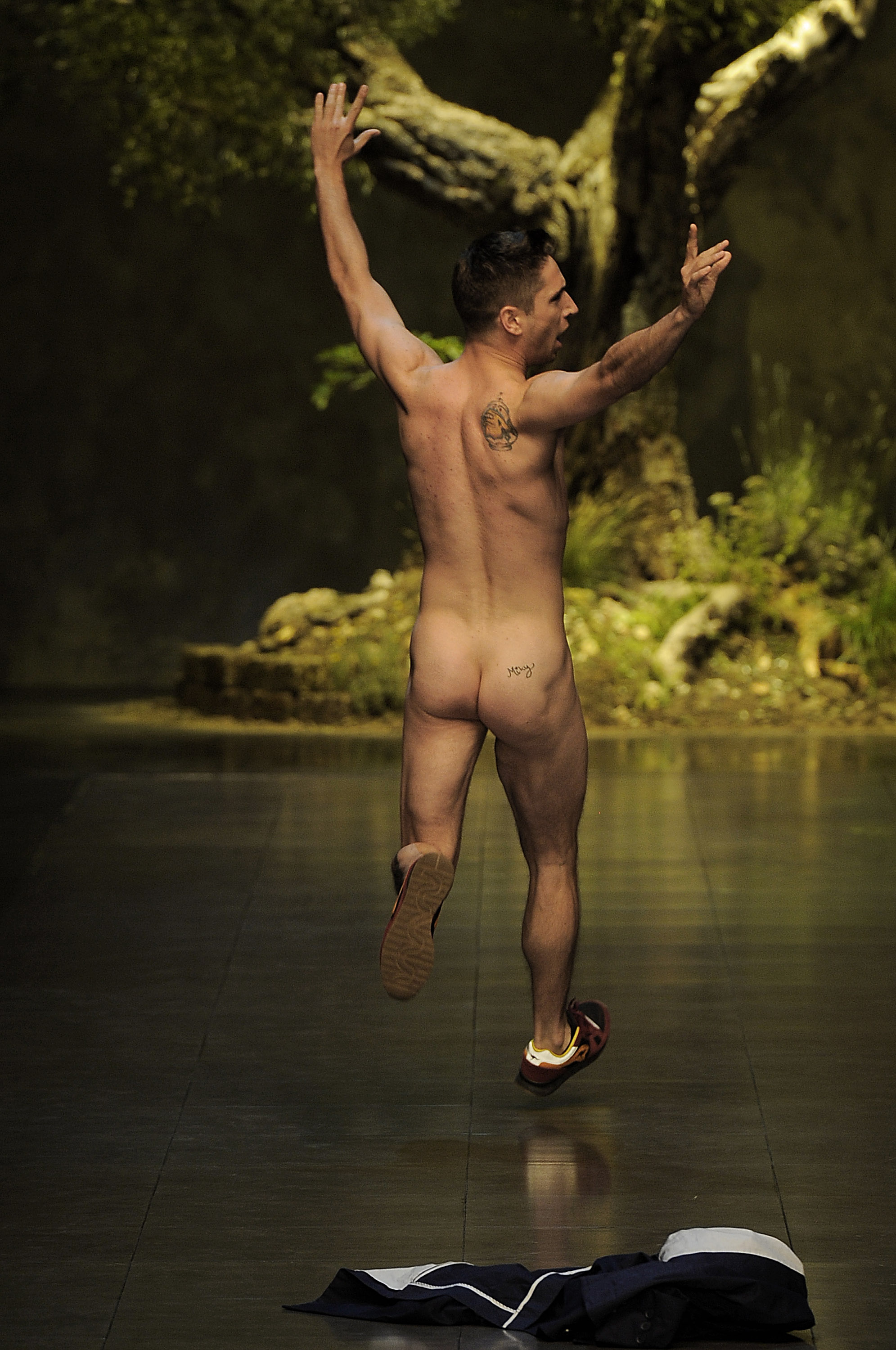 Dolce & Gabbana SS14 Mens
Dolce & Gabbana were understandably startled when a member of the audience at their SS14 menswear show yanked off all his clothes and clambered onto the runway. Clad only in red sneakers, the naked disruptor ran up and down — giving the bemused audience a clear view of, well, everything, before being chased off by the security team. But who was the exhibitionist in question? It subsequently emerged that he was a Berlin-based writer, fittingly nicknamed Miky the Streaker, who was looking to create exposure (lol) for Dandy Diary, a football-meets-fashion blog. Tbf, the Italian design duo clearly appreciated Miky's flesh-flashing shenanigans, later posting a photo of the nudist stage invasion on Instagram.
Rick Owens SS16
Rick Owens often underpins his collections with provocative messages. At his AW15 show, for example, male models with their dicks on display acted as a middle finger to body-shamers. A year later, female models carrying other women strapped into body harnesses as they walked the runway worked as an ode to sisterhood. But some messages are too far even for Rick and it was during the house's SS16 show that regular Rick Owens model Jera decided to secretly promote his own disturbing message. Clearly not a fan of the then chancellor of Germany, he unfurled a banner that read "PLEASE KILL ANGELA MERKEL NOT". A fuming Rick reportedly punched the wayward model backstage before issuing an official response that the banner "was an independent statement and does not reflect the opinion of the house of Rick Owens". The designer later told Surface magazine, "I don't mind drama, but I don't like death threats."
Walter van Beirendonck SS96
Belgian designer Walter van Beirendonck has been innovating the fashion scene since the 1980s. His SS96 collection, 'Killer/Astral/Travel 4 D Hi-D' — shown in Paris under the brand name Wild & Lethal Trash — was packed full of typically-kooky ideas. Not least sculptural-fabric masks, printed with phrases like "Horny as Hell", "Kiss the Future" and "Terror Time". There was however one major flaw: the models couldn't completely see through the masks. While many coped okay despite the vision-impairing headwear, others blindly plummeted off the edge of the raised runway, to audience-cheers and inevitable bruising. It actually worked out rather well for Walter though. The legendary mishap means that vintage pieces from the collection now command eye-watering resale prices from the brand's cult fandom.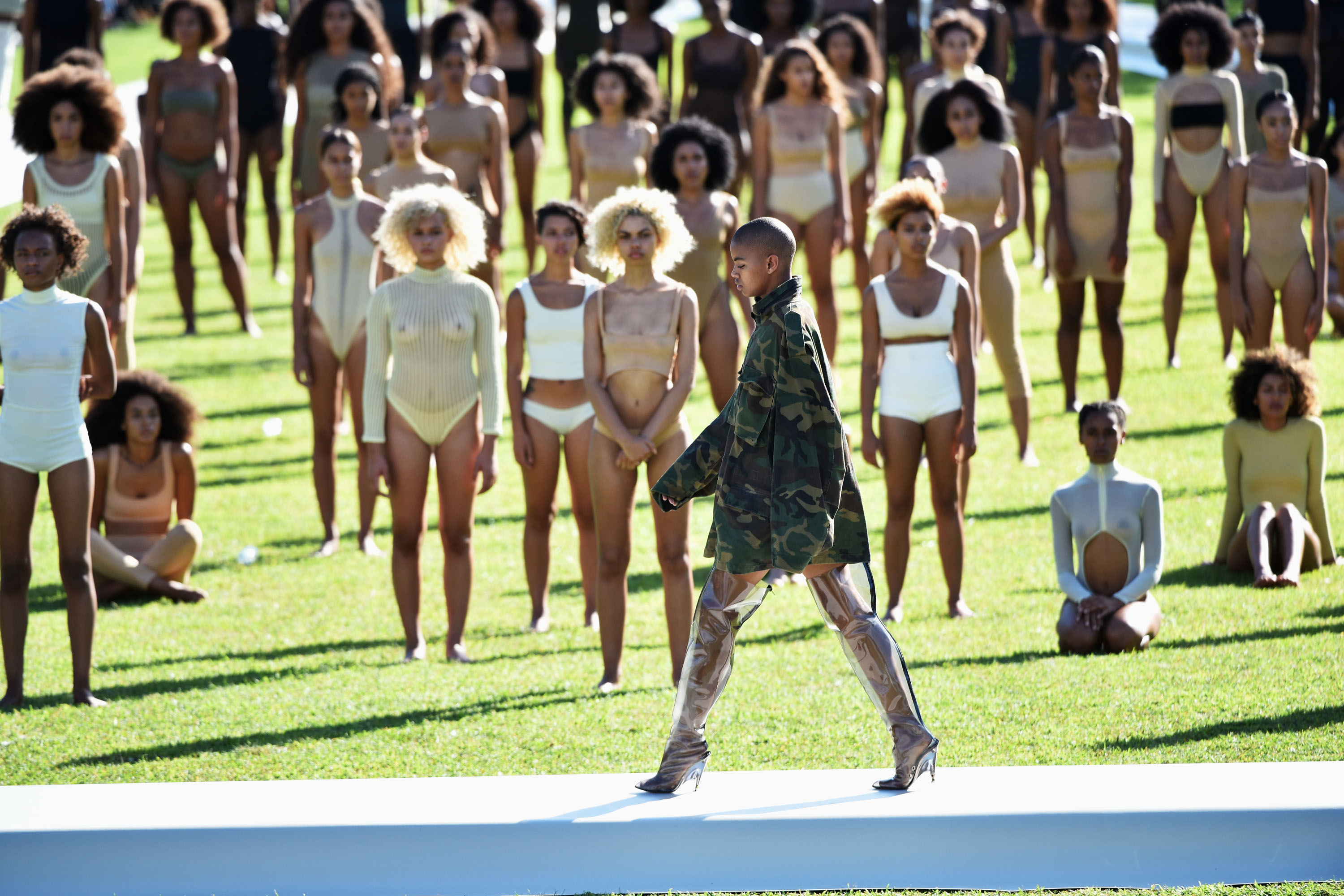 Yeezy Season 4
The artist formerly known as Kanye West famously loves big concepts meant to both shock and excite. Unfortunately though, the vision for his 2016 Yeezy Season 4 show was punctuated by a series of stressful mishaps. The event took place outdoors on Roosevelt Island, on a boiling hot afternoon during New York Fashion Week. With the show starting late, as fashion editors and VIP guests — including Kim, Kylie and Kendall, of course — slowly sauntered in, the Yeezy models 'conceptually' standing on a lawn had by that point been waiting around under the sweltering 86-degree heat for longer than intended. A few reportedly fainted, whilst others kneeled on the grass from exhaustion as worried onlookers dashed to their aid with bottled water. The runway models didn't fare any better either. Now rather sun-baked and sweaty in those incubating plastic heels and boots that were all the rage in 2016, they either wobbled precariously along the runway or, in Amina Blue's case, simply took off the now slippery footwear. Ew!
Vivienne Westwood AW93
One of the most iconic runway faux pas took place almost 30 years ago, it's unfortunate victim: supermodel legend Naomi Campbell. Yes, even flawless catwalk queens have their relatable moments and, as Naomi swaggered down the runway in sky-high blue platforms for her friend Vivienne Westwood's AW93 collection, she lost her balance and tumbled gazelle-like to the floor, provoking both gasps and whoops from the audience. A true professional, Naomi laughed, got up, and powered ahead once more. In the pre-digital age, the moment was the equivalent of a viral sensation — photos of Naomi's misstep were splattered across endless newspapers and magazines around the world. It wasn't all bad though. Viv later admitted she thought the whole thing was brilliant and Naomi revealed that other designers had subsequently asked her if she could also fall during their shows to create a similar amount of publicity!
Fashion East SS15
Fashion East talents have a reputation for putting on some of the best shows of London Fashion Week. But whilst Louise Alsop's SS15 show — hosted by Topshop at a former-garage in London's King's Cross — was successfully in mid-flow, an unexpected guest made a VERY dramatic entrance. A builder, who had been toiling high up on a neighbouring premise, suddenly fell through the venue's corrugated roof, banging his head on scaffolding, and crashing 50ft to the ground! He landed flat on his back, just out of sight of most of the audience, but some invitees did witness the shocking moment and all heard the earth-shattering noise. Despite this the show continued and, according to reports, the man received immediate medical attention.
Oscar de la Renta AW14
The late-fashion legend, Andre Leon Talley, and various high-profile fashion editors, found themselves in a scary situation in 2014. After departing Oscar de la Renta's latest show, which had taken place on the 25th floor of the designer's NYC HQ, the lift into which they had all squashed into suddenly broke down. Stuck just above the building's second floor, they remained there for 50 hot and panic-inducing minutes, before the increasingly clammy-bunch were rescued by the fire brigade. With a ladder dropped through the ceiling of the lift for them to each clamber up one by one, it was not the most chic Fashion Week look tbh.
Dior Cruise 2019
Ironically enough, you're unlikely to see a cat strutting down a catwalk, but fashion-meets-kitty history was made in 2019. No, we're not talking about that god-forsaken Tom Hopper movie. At the Dior show, staged at El Badi Palace, Marrakesh, a feral feline became the new Nao-meow Campbell (hey, it's better than Kate Meows), when, uninvited, it prowled onto the runway, working it like a seasoned pro. Iconic, legendary, the blueprint, the moment; the world of modelling has never been the same again. We're not sure the FROW-er whose dress the cheeky puss pissed on thinks the same though.
Tagged: