Photography Guillaume Blondiau. Images courtesy of Taiba Taiba
The braiding prodigy proving that Black hairstyling is a fine art
In her new East London exhibition, Taiba Taiba uses intricate braiding techniques to deliver a poignant message about the power of Black culture.
Photography Guillaume Blondiau. Images courtesy of Taiba Taiba
Hairstyling, especially Black hairstyling, is often unfairly overlooked as a fine art form. While it isn't uncommon to see hair employed as a raw material in artworks shown in galleries and at art fairs, rarely are the technical and aesthetic achievements of hair artists celebrated on their own terms. With her new exhibition, We Need Some More Black In Hair, Taiba Taiba, the founder and CEO of braiding studio-cum-creative agency Keash, set out to address the imbalance in how Black hair artistry is perceived.
Having built her name in the British capital's fashion community for her intricate, sculptural braids, gradient hair tattoos and crystal-spangled coils – racking up a roster of collaborators that include Burberry, FKA twigs and Pa Salieu – this marks her formal debut in the fine art space. Alongside images of standout projects she's previously worked on, Taiba will also be presenting a series of contemplative sculptures, which see her apply her honed braiding techniques to found, quotidian objects like mirrors, stools and chairs.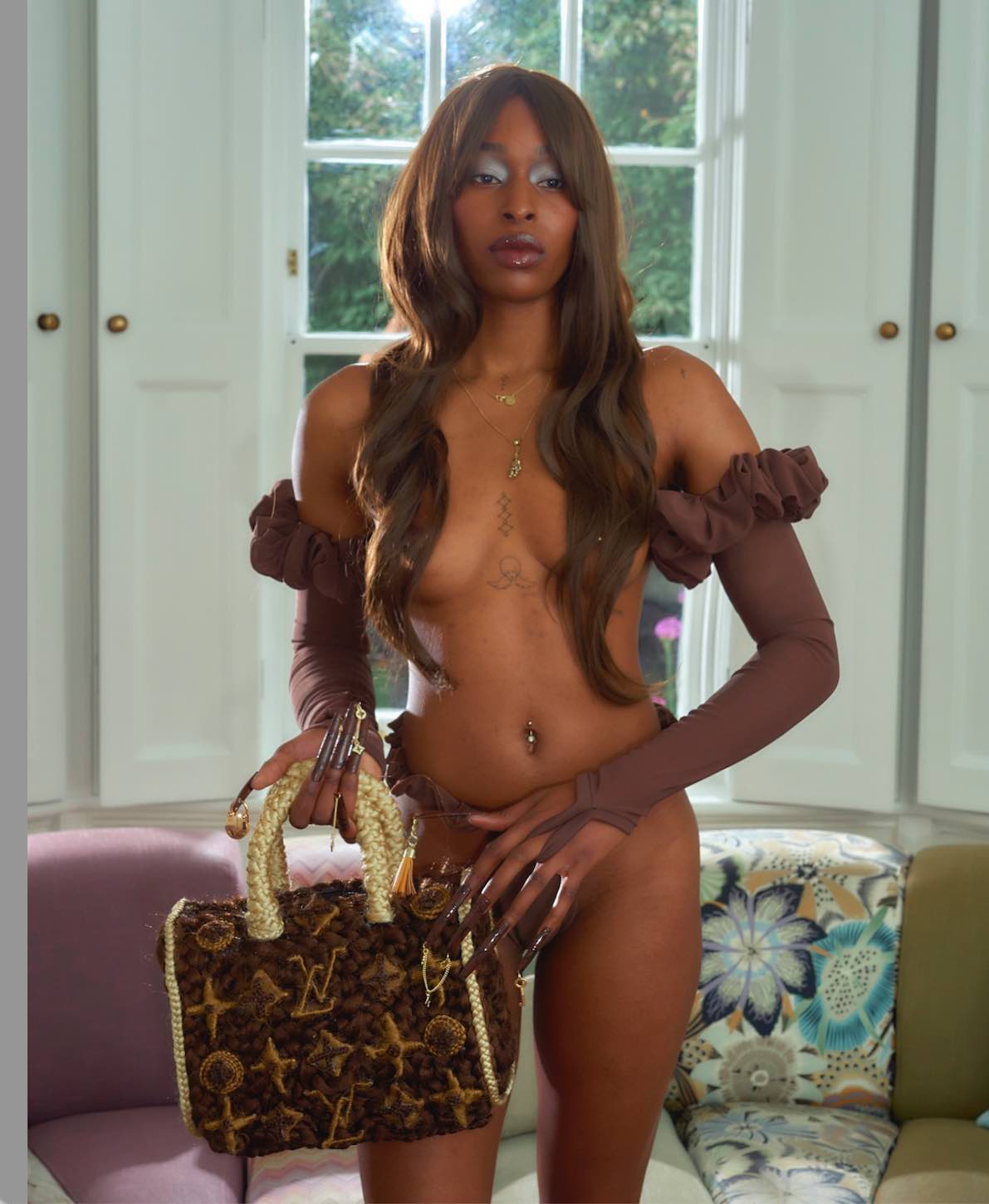 More than just demonstrations of Taiba's honed capabilities, each artwork is an emotional articulation of the efforts that a new generation of Black creatives have invested in reimagining and elevating the perception of their craft. They are also reflections of the lived experiences that Taiba and countless Black attendees will share; experiences of attempting to "unlearn Western, white-centric ideals that maybe at one point in my life I felt I believed," she says, framing the show as an act of collective catharsis and therapy.
Here, Taiba talks us through the process of putting the exhibition together, and expanding on the powerful, celebratory message about Black culture at its core.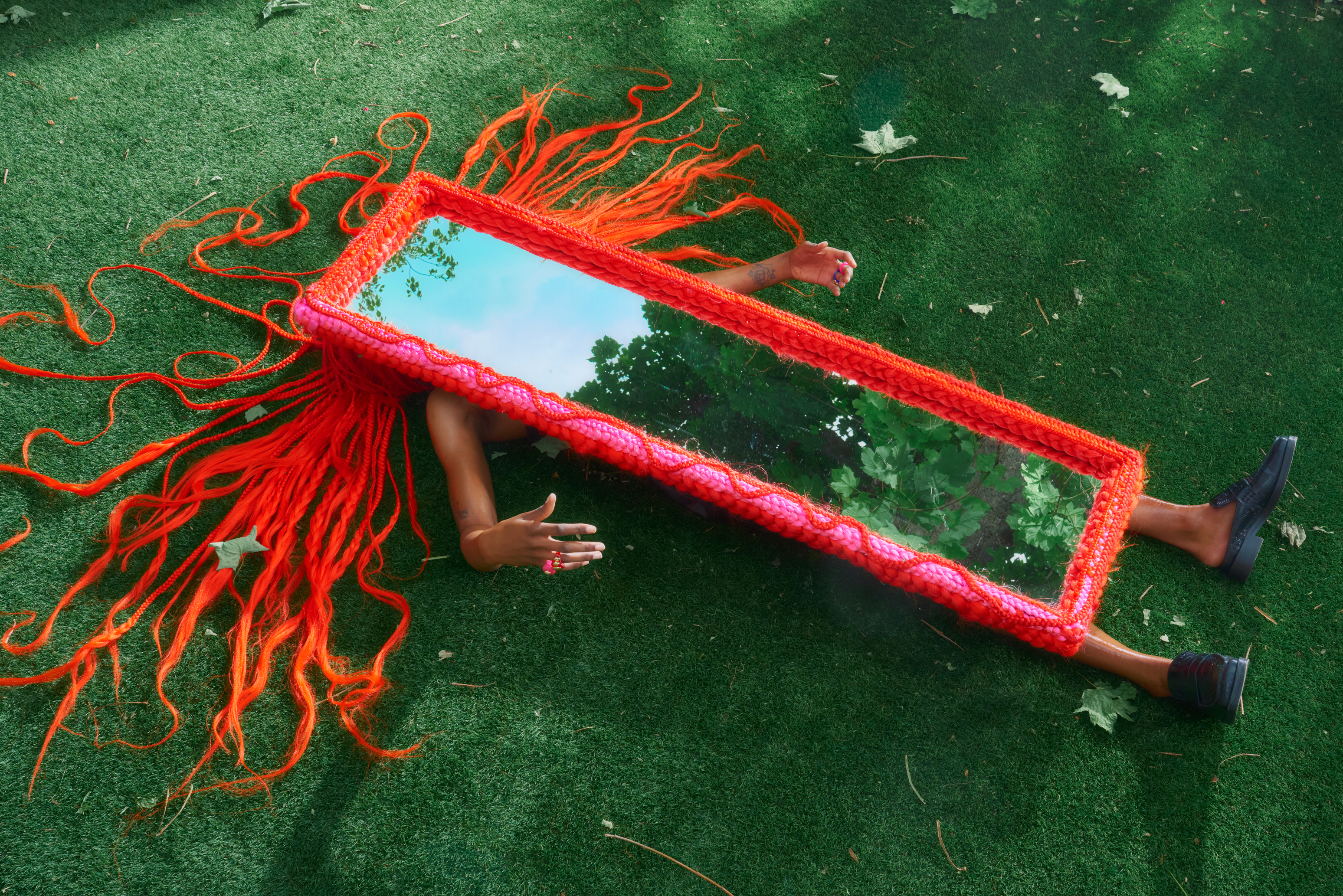 How would you introduce the exhibition?
I wouldn't. I really want the work to speak for itself and for people to take away from it whatever resonates or rings true to them.
Tell us about the title, We Need Some More Black In Hair. What's the message that you're trying to convey with it?
Anyone that knows me knows that I use humour to convey important messages, which is what I am doing here. We Need Some More Black In Hair really comes from a place of frustration, pain and growth. All I've ever been taught is that Black hair is seen as difficult, and that the industry excludes us. Although things are slowly changing, I will continue to try to ensure that Black hair is celebrated and enjoyed by everyone.
How was the process of translating your practice to an exhibition context?
This is the biggest game-changer for me. The process has been so enlightening, emotional and exciting. I have developed and taken myself to a place where I am confident that I am more than a hairstylist, I truly am an artist. Having the ability to take my everyday craft and conceptualise it into art is something that I am so proud of.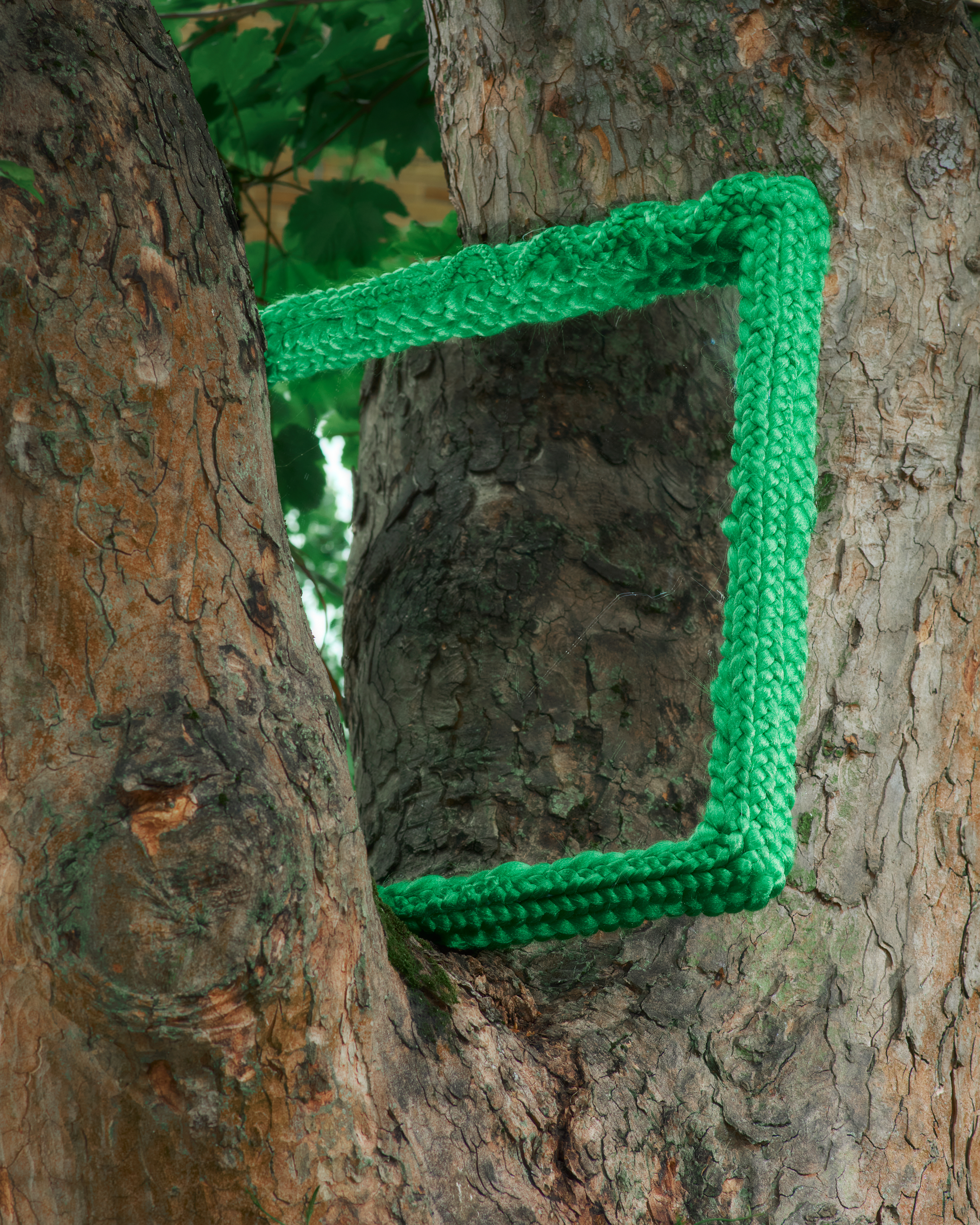 What's the significance of the found objects you chose to work with?
An important point I wanted to make was about the durability and practicality of the objects in contrast with how Black hair is perceived to be 'difficult' from a white default setting. The mirrors, for example, encourage you to look at your own reflection and contemplate how you look at the work, as well as to call the things you believe into question.
Could you talk us through some of the works you're especially proud of?My hair series with Burberry broke the internet so that is up there. And my collaboration with Mercedes-Benz is another great thing I created – using their logo in a way the resonates with my culture is not easy to do. What I'm most proud of, however, is the first shoot that I creatively directed and produced for some of my braided artwork.
What do you hope visitors to the exhibition are able to take away from it?
Just how beautiful Blackness and Black culture really is.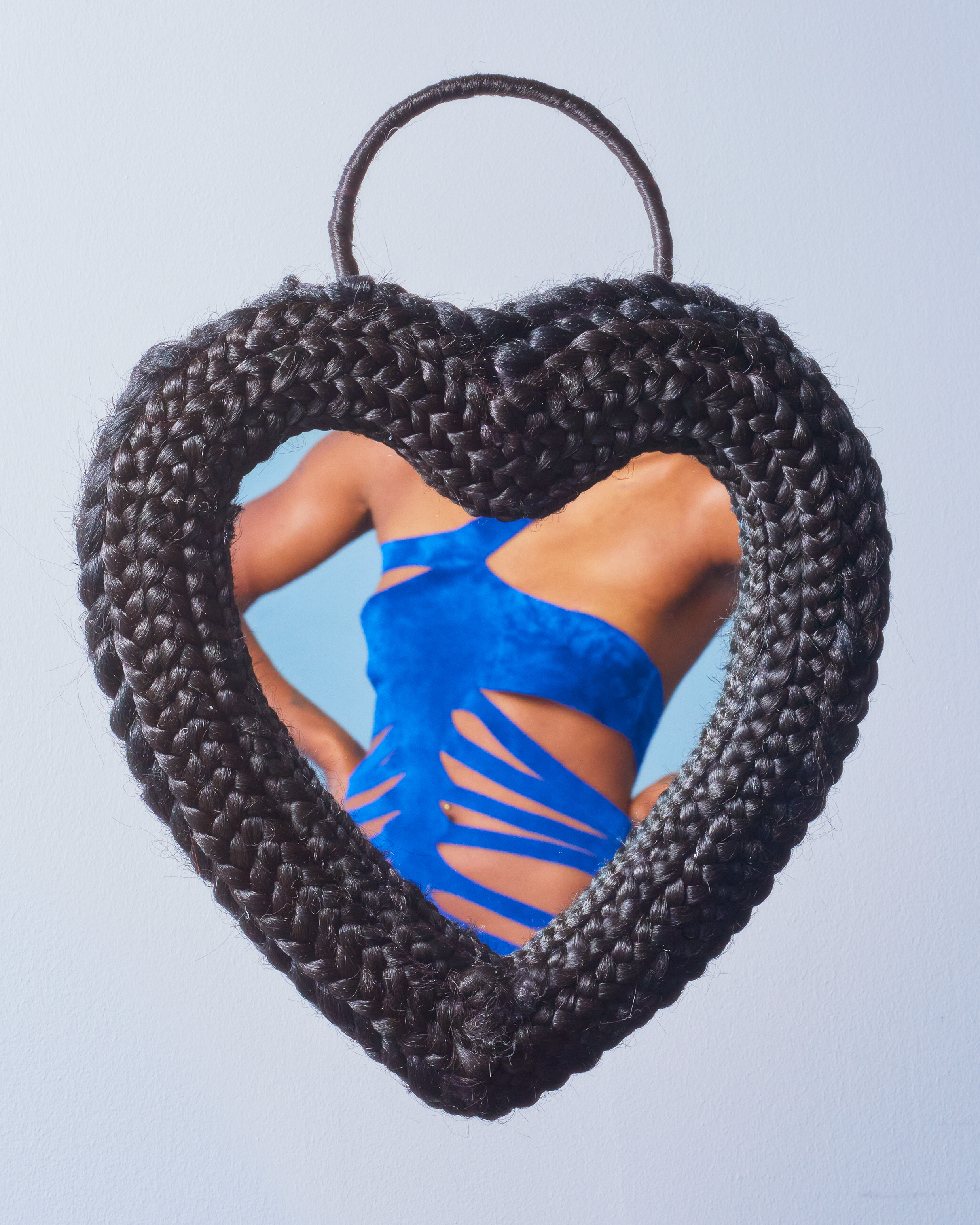 We Need Some More Black In Hair takes place 12 - 8pm, Thursday 21 October 2021 at The Cockatoo, Bistrotheque, 23-27 Wadeson Street, London, E2 7DR, and will travel to New York early 2022.
Tagged: