Photography Soulz PLACES+FACES
A$AP Ferg on Devoni, his new chapter as a fashion designer
The A$AP Mob member unpacks the philosophy behind Devoni, his relaunched belt label, as well as the designer legacy of his late father.
|
09 November 2021, 4:52pm
Photography Soulz PLACES+FACES
Before you came to know him as the BET Award-winning rapper and A$AP Mob member he is today, Darold Durard Brown Ferguson Jr. – AKA A$AP Ferg – made a name for himself as a fashion designer. Working under the name Devoni, he supplied iced-out chains, belts and even screen-printed t-shirts to some of the eminent stars of mid-00s Harlem scene – P. Diddy and Swiss Beatz figured among his earliest fans.
While Ferg's commitment to fashion has hardly wavered over the years, the rise of his star as a recording artist naturally saw his burgeoning design career take a bit of a back seat. Now, however, he's reviving Devoni, bringing it back to the market as the belt brand you need to know about.
Inspired by the work of his late father, an iconic figure in Harlem fashion history who trained under Dapper Dan, as well as the uncompromising refinement of Ferg's favourite brands – think Hermès, Ralph Lauren and watchmaker Richard Mille — Devoni sets out to elevate belts to the status of wearable artworks. Crafted in a father-and-son-run atelier in New York City using the finest Italian and vegan leathers, and accompanied by interchangeable nickel and gold-plated buckles, they're certainly deserving of the same reverential treatment.
They aren't just pretty, though. With every belt purchase made, a percentage of the proceeds will be put towards a series of initiatives geared towards supporting Harlem's youth, with music production studios and silkscreen printing parlours are among the projects currently in the works.
Ahead of the label's launch this weekend at London's Machine-A, Ferg sat down with us to discuss the lasting impact of his father style legacy, his belt buckle grails, and his waist-swag framing style hacks.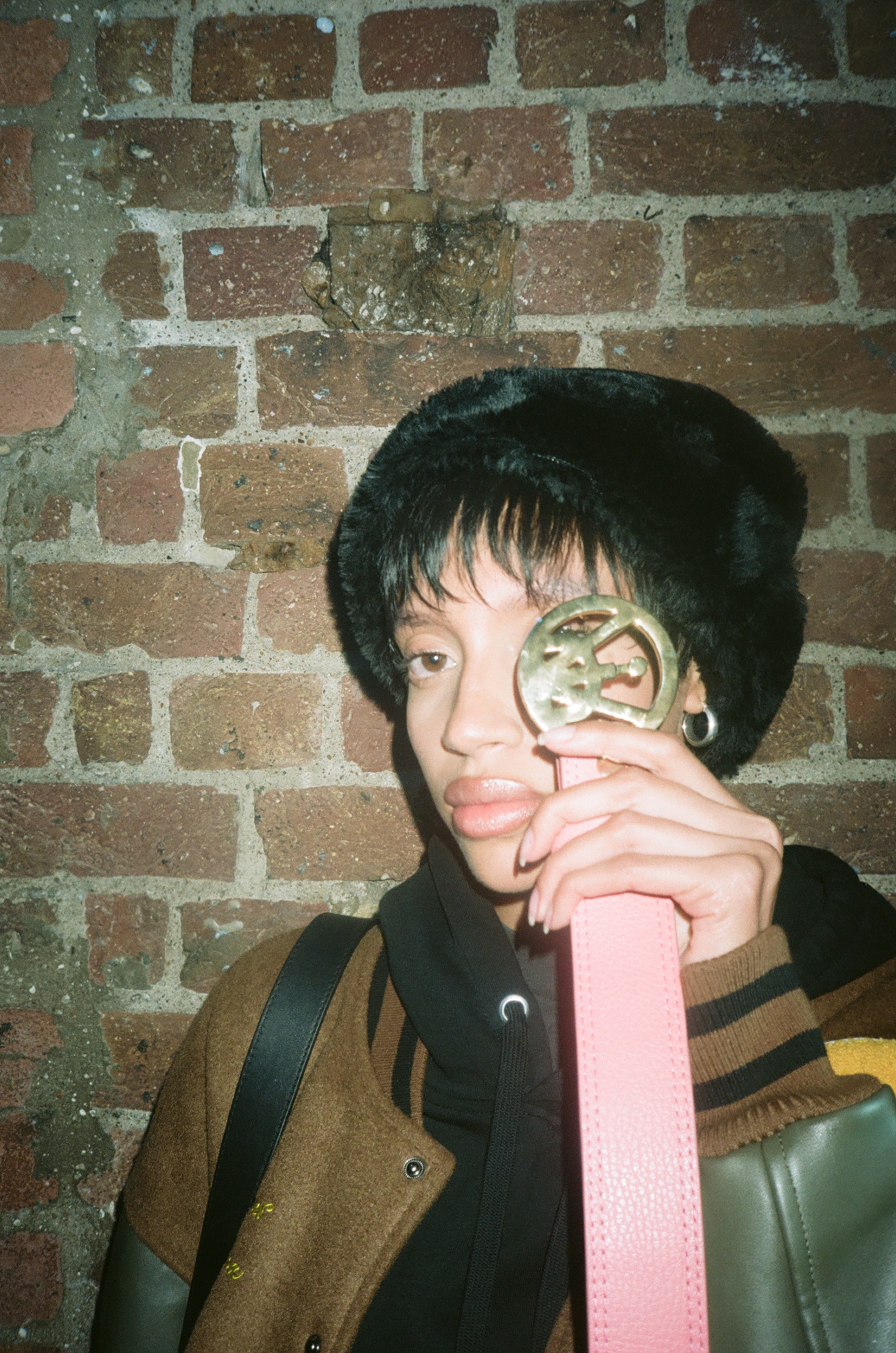 Devoni is actually something that you started working on a while back, right? Tell us about how it first came about.
Well, it came about when I was 15, during a time when New York was going through a bit of a depression phase. Me being a fly kid, I looked up to Pharrell and Nigo and Kanye -- all of these wonderful guys -- but we couldn't afford what they were getting as times were hard. Still, I wanted to create some excitement around Harlem. So I started doing these chain covered in Swarovski crystals -- they looked so crazy, five people literally called me saying they got robbed for wearing them! I mean, it was super bad that that happened, but that's how great they looked. Anyway, they were still a little bit expensive, so I had to create a more accessible that would be affordable for everybody. So that's how I created the first Devoni belt.
Where did you get the name from?
I've always been a fan of digging in the dictionary, and I love wordplay. I was looking through all the words through to the Ds, and I came across Devonian, which is the geologic period when fish first started to walk on earth. I decided there and then that that's what I wanted to name my brand: Devonian. I wanted it to be about an evolution of style. I spoke to my dad and my stepdad about it, and one of them told me to chop it in half and make it shorter – which is how we got to Devoni. I really liked it, because it reminded me of Gucci, Pucci… there are so many great brand names that end with an 'i'!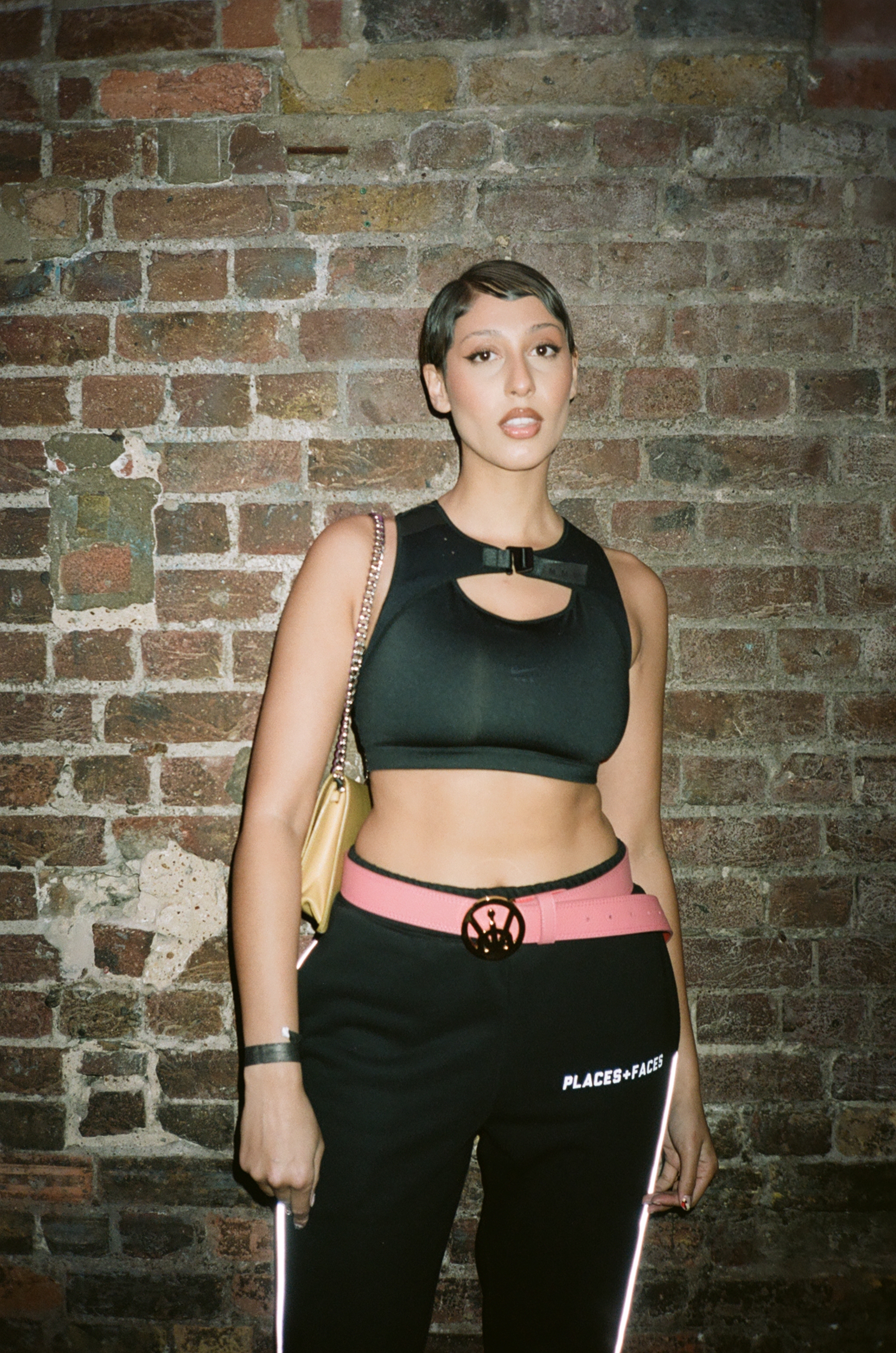 Speaking of your dad, I heard that the brand's also inspired by your dad's work in fashion. Tell us a bit more about him and his style, and how that's shaped who you are.
Well, my dad has inspired everything about me -- not just in fashion, but the way I live my life. He actually started out painting custom t-shirts for his friends and Harlem drug dealers like Nicky Barnes and the real old school guys that came before him. But he chose the path of being an artist, rather than going into the street life. I never really got the chance to ask him what inspired him to do that before he passed away, but he went to art and design high school and studied fashion and illustration. I eventually followed in his footsteps and went to the same high school and even had the same teachers as him.
He really was my superhero. He was the one driving the Benz with a mink jacket and buying me Versace sweaters when I was little. Through him I met, like, Diddy and Heavy D back in the day -- but they were just his friends. What he really gave me, though, was a sense of being ahead of the curve; of always looking to the future. Whenever the kids were wearing brand new Jordans at a party, I already had two pairs that were all fucked up. But he didn't want me to be like the others, so he'd put me in Air Raids with army fatigues. He always pushed me to be evolved and to really dive into my uniqueness.
He also had a store called Ferg Apparel in Harlem, and he did a bunch of leather goods -- and Dapper Dan was his mentor. He'd do full-length jumpsuits, leather durags… out of this world stuff! Thongs for ladies for Valentine's Day… He was even the first person I've seen do the Louis Vuitton check on Nikes!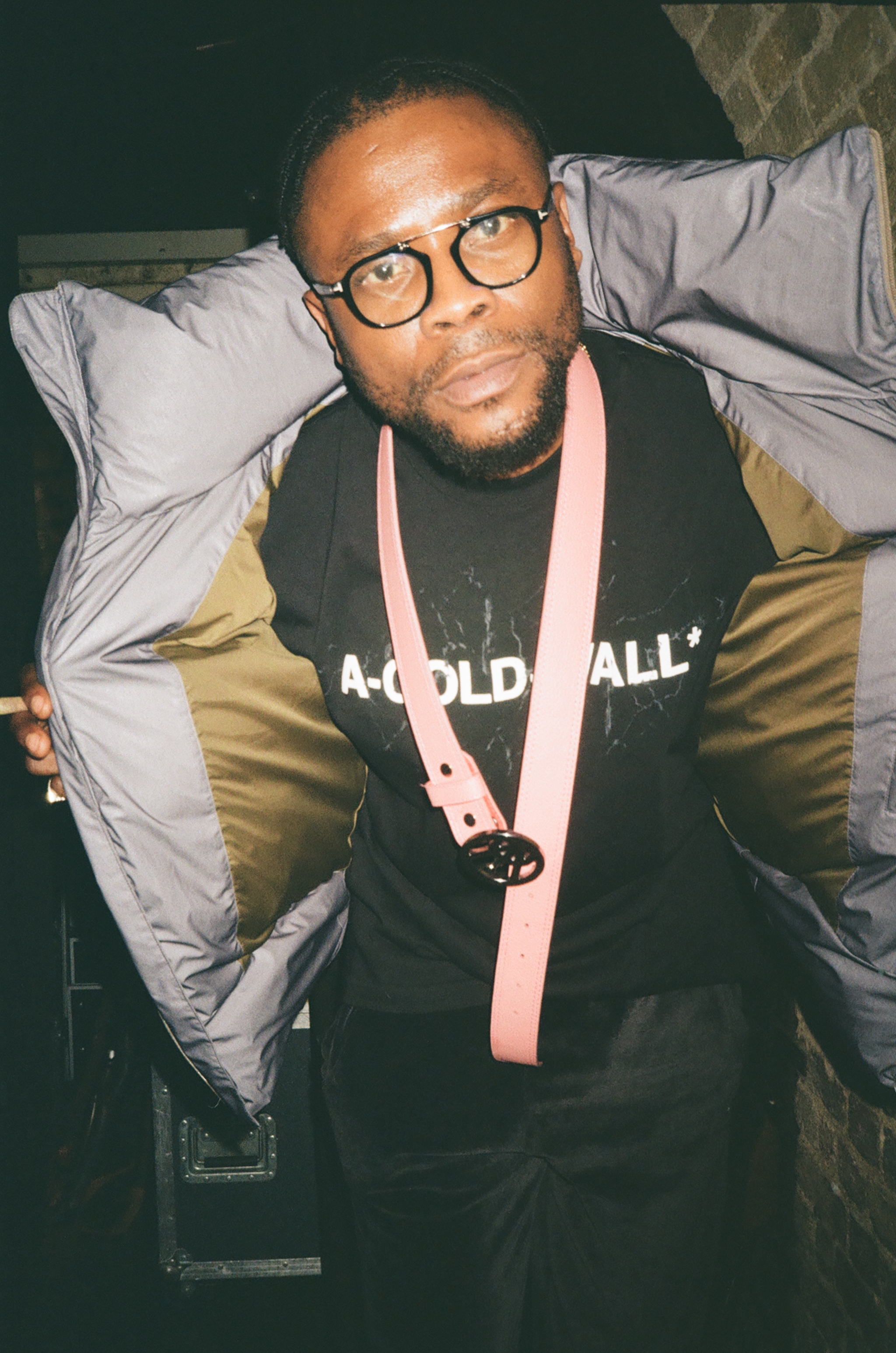 Was it your dad's leather background that drew you to belts in particular?
For some reason, I've just always really liked them! Especially the way Harlem dudes wear them. Back then, it was a denim era. We'd wear fitted white t-shirts with True Religions and antique denims and show off with the belt. I'd always be infatuated by Louis Vuitton and Gucci belts in particular -- they were like works of art. When it came to settling on belts, though, my business partner told me that Samuel Ross from A-Cold-Wall* and Virgil Abloh had a discussion, saying that they wished that they would have focussed on one thing at a time rather than starting a whole line. So, for me, it's about being hyper-focussed on one thing and getting my point across as being the best, most innovative belt maker. I want Devoni to be known for making artworks for the waist.
What's the holy grail in your belt collection?
Ah, well I just bust down two buckles with my jeweller. I've always dreamed of doing it since seeing Pharrell do it back in his N.E.R.D. days, and now I'm finally able to do it. I'm able to do it. I got a canary yellow diamond pavé buckle, and then a diamond pavé 18k white gold buckle. They're probably my two grails. And I wear them with the two Devoni belts we currently have. There's the Bettas, which is named after the Siamese fighting fish – it comes in black vegan leather with red piping for all the plant-based people out there! And then we also have the Red Monster, which is the original belt that we've brought back. What's dope about it is that it isn't really red – it actually came from the idea of trying to make wearing a pink belt as normal as wearing indigo blue jeans. I wanted to make a real versatile statement with it.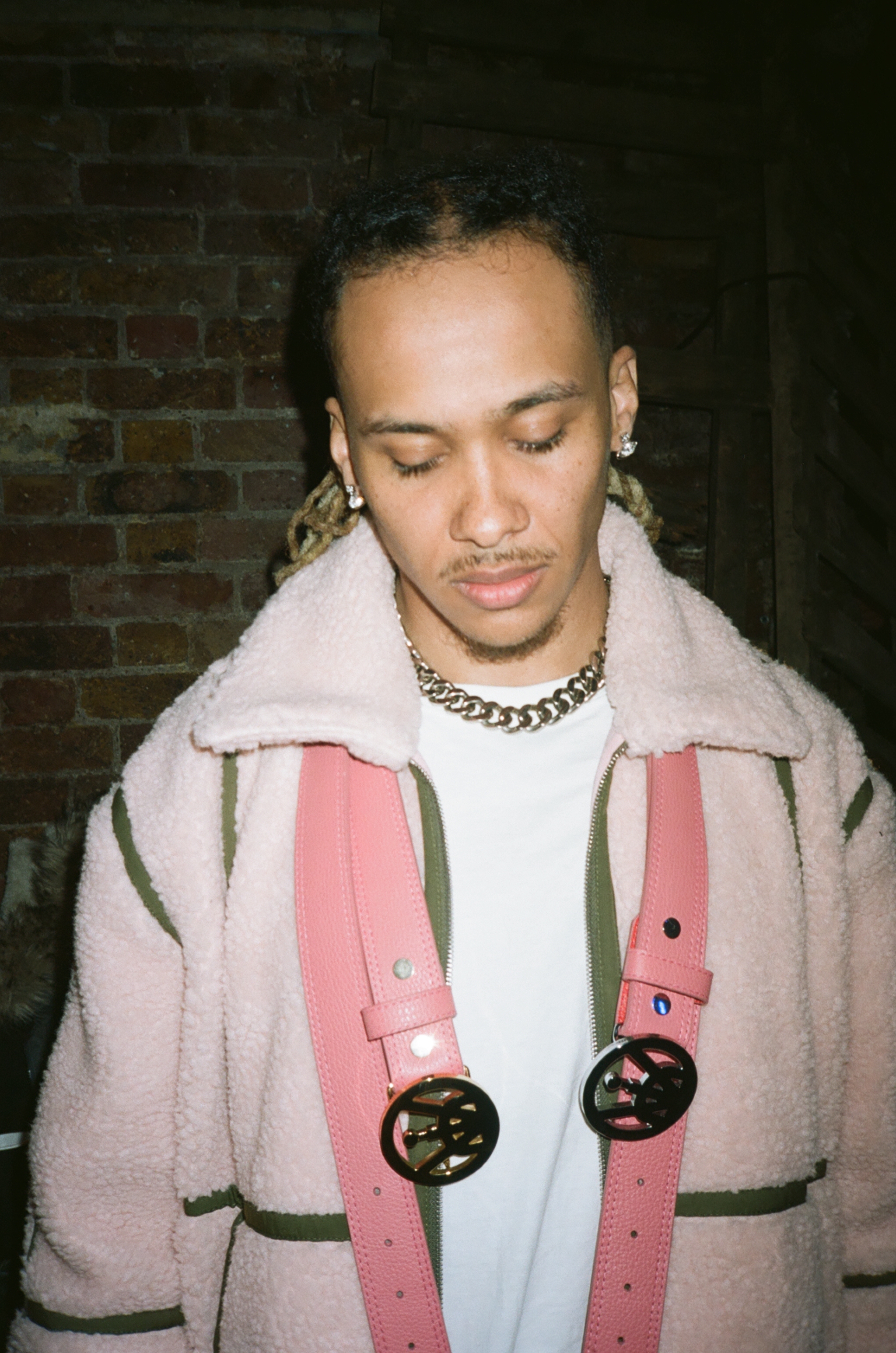 Talk us through some of the looks you like to style yours with.
Well, eventually, I'm going to create a denim suit to wear with it. But right now, I love wearing it with my leather pants. And I also like going back to what I know. I've collected racks of the antique denims that I've loved since I was a kid. I love a bootcut jean that you can style with boots, or Air Force Ones for a look that's super clean. And also everything I wear is cropped -- shirts, jackets, everything -- so you can see the belt. The belt's usually the accessory, but here it's the main entrée!
You're launching Devoni at Machine-A. What do you admire most about the store?
They just carry all of the dope brands that I love -- everything from Comme des Garçons and Maison Margiela to A-Cold-Wall* -- and I get to sit next to them. But also, it's a place that really digs into the culture and the grassroots communities in the city. It's also got a really fine, discerning clientele, so I'll be reaching out to my tribe that I'm building this brand form.
Speaking of your London tribe, they feature here in this shoot. Why were you so keen to have people like Ciesay, AJ Tracey and Suspect involved here?

Well, let's talk about Ciesay! I met him in the Bronx in an elevator when he was going up to see Ken Rebel for a shoot. Ken was late, and Ciesay had nowhere to go. I did not know this dude at all, but he had his camera in his hands, so I was like, "Yo, you should come hang out and shoot me in the studio", which was just upstairs. Then Ken arrived and he went to do what he originally came to do, but we exchanged numbers and we kept in touch. Whenever I go to London, I go see him and we chop it up, we shoot photos and hang out. And with Skepta it's a similar thing -- when he came to New York, me and the mob embraced him. So I just really like doing shoots with family and friends, and keeping everything really grassroots. Whenever I'm able to work on what I'm hyper passionate about and spend time with my friends and family, it's the hugest thing I can do.
Where will Devoni be five years down the line?
Devoni will be the best belt brand out there -- because it already is. We'll be in a space where we'll be creating opportunities for others, taking on interns and mentees. The Devoni workshop will be a place where you can come and learn about leathermaking and creating your own bespoke belts. We're just going to be doing the freakiest, funkiest belts you've ever seen in your life!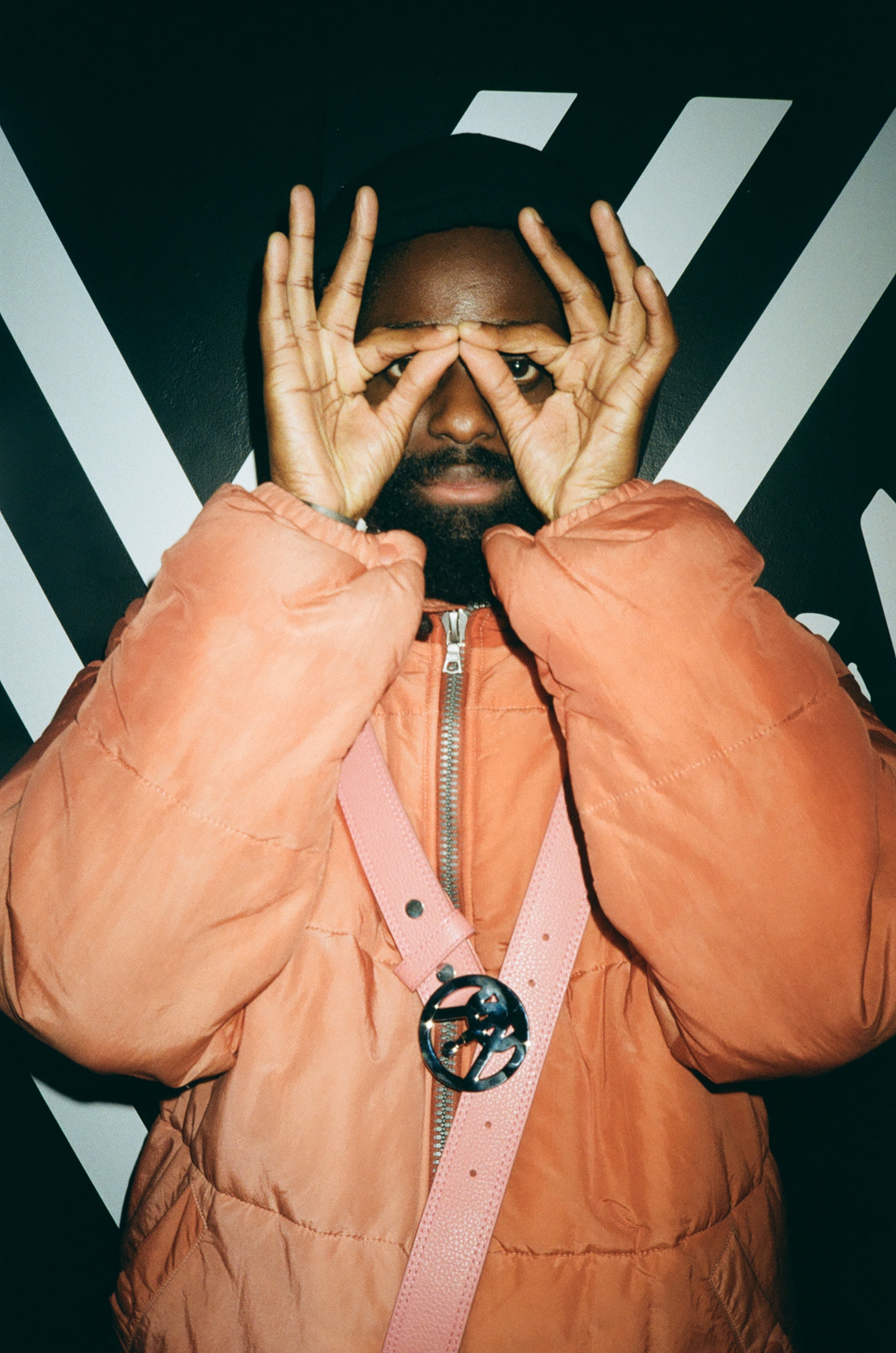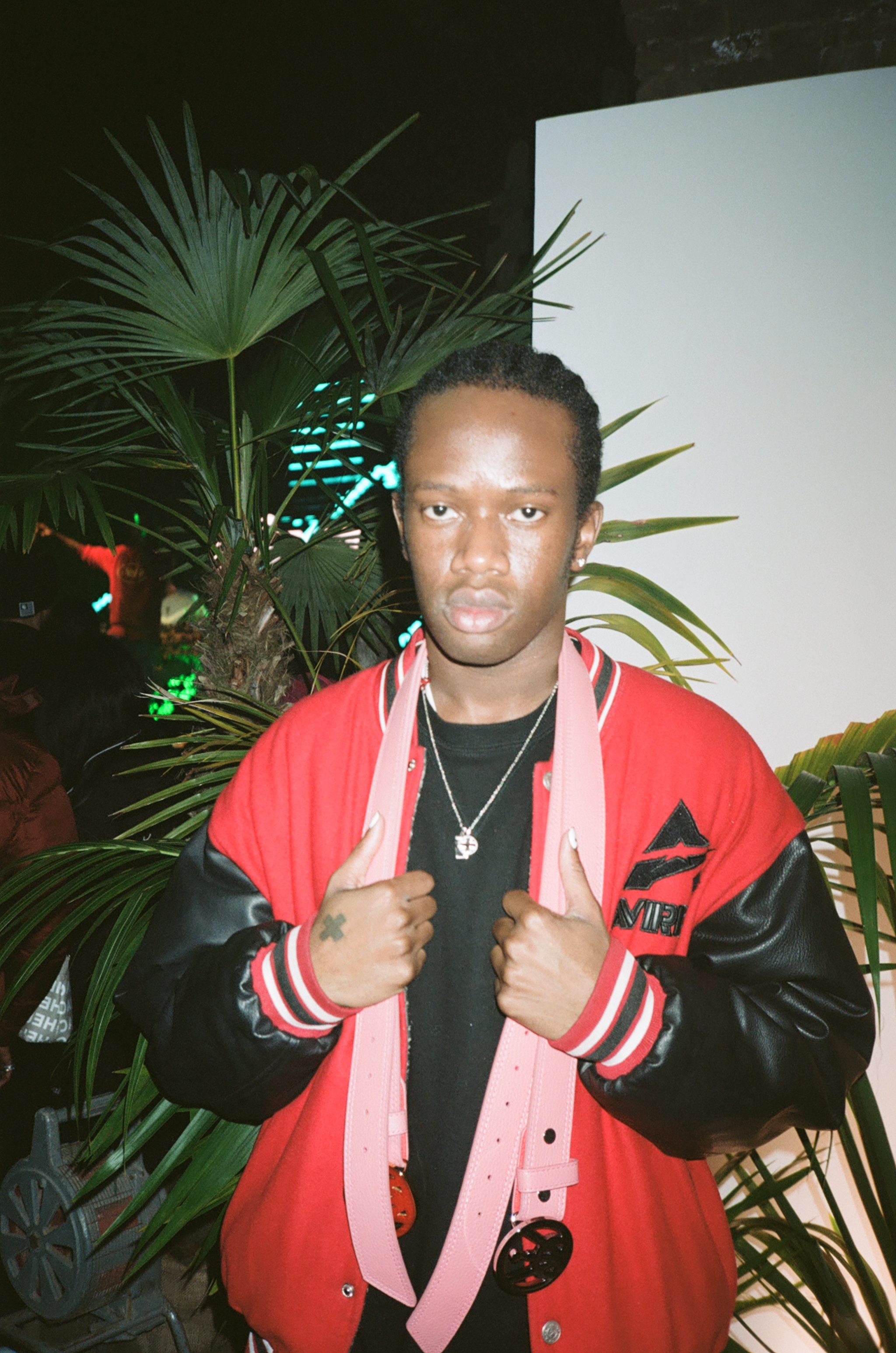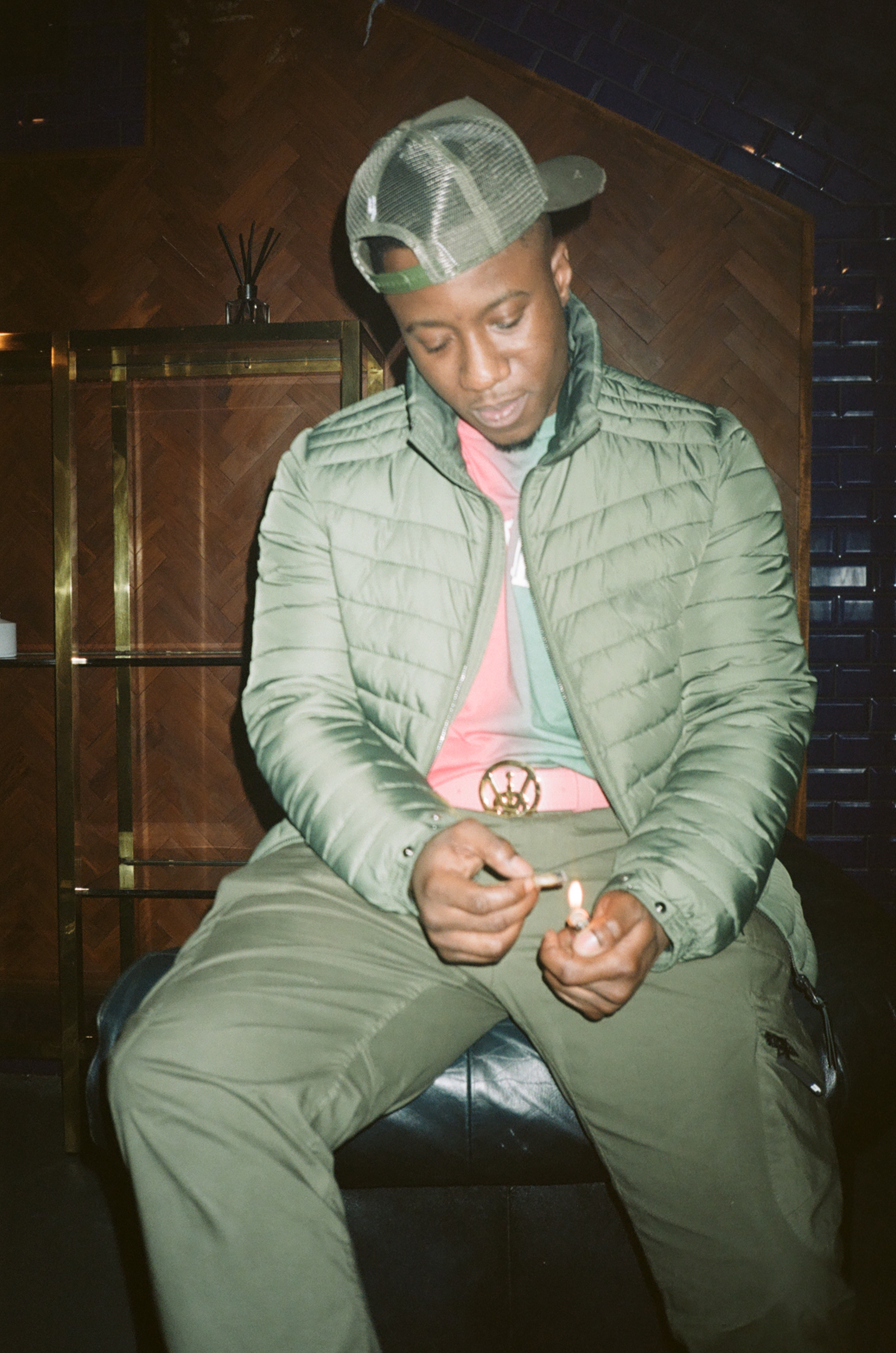 Devoni is available to purchase here and Machine-A from November 12th.
Follow i-D on Instagram and TikTok for more fashion.
---
Credits
​Photography Soulz PLACES+FACES
Tagged: