Photographs by Karl Pompilus
Marc Jacobs, Futura and Free Arts NYC join forces to uplift young artists
As New York's teens navigate life post-pandemic, the designer, artist and youth arts organisation are working to set them up for creative success.
Photographs by Karl Pompilus
On a rainy Saturday morning in downtown New York, Marc Jacobs is helping to lead a creative workshop for young artists alongside the artist known as Futura. The gathering is an extension of programming developed by Free Arts NYC, an arts organization empowering youth from under-resourced communities across the five boroughs. Today's session focuses on the Teen Arts and Alumni Program, which provides budding young talent with time and space to explore their creativity through mentorship, portfolio development and access to a "Creative Lab" that curates field trips to artist studios, museums, and for its older alumni, help making connections to professional opportunities and paid internships at top creative companies.
Futura — one of the key leaders of the graffiti art movement that spread through the city in the late-70s — is energetically circling six large tables seating nine young people who are busy picking colors and materials for what will become their new original artworks. "I've always been interested in making art that is three-dimensional, off the page," he says to one student, pouring a bottle of bright yellow paint onto a palette before spreading it around with a fresh brush. To kickstart the day, he spoke in conversation with fellow downtown legend Marc Jacobs about the process and importance of developing a signature motif; Futura's mark being an atom symbol, and Marc's the minimalist typeface used in his logo.
"I like stars," says a student named Paola, who has been in the Teen Arts program for two years, since she was 14. "I've always liked the idea of yellows, and warm colors", she continues, holding up a small canvas featuring an anthropomorphic yellow star with a long neck and red eyes covered in red glitter, gazing pensively off to the right. "People call me Pao, or Pao-Pao," she says, explaining the combination of letters and symbols that run across the top of her piece. "Recently, whenever I sign one of my works, I'm finding that I'll replace my 'A' with a star. I like experimenting with my name."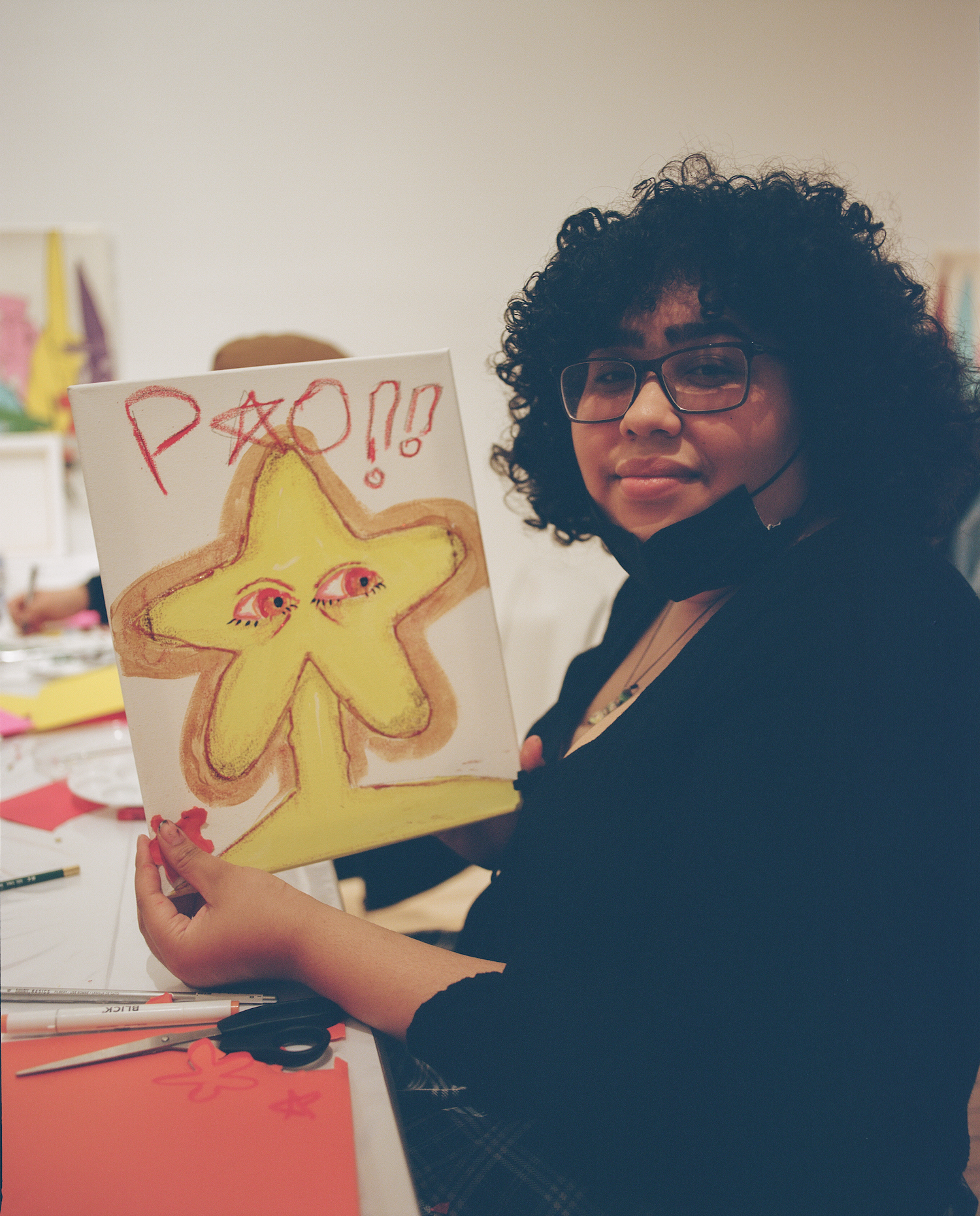 Sandra, an artist from Crown Heights and student at Hunter College who is now a Teen Arts "alum", has been a member of the program since the age of nine. "I have so much to say about Free Arts, I don't know where to start", she admits emphatically. She believes the organization has played a critical role in helping her build a creative community, and connect to a wider professional network as her practice has evolved. "I'm from a family that didn't have access to art resources," she says, as she transforms a black and white pencil sketch she made earlier into a painting using green, white, yellow and blue.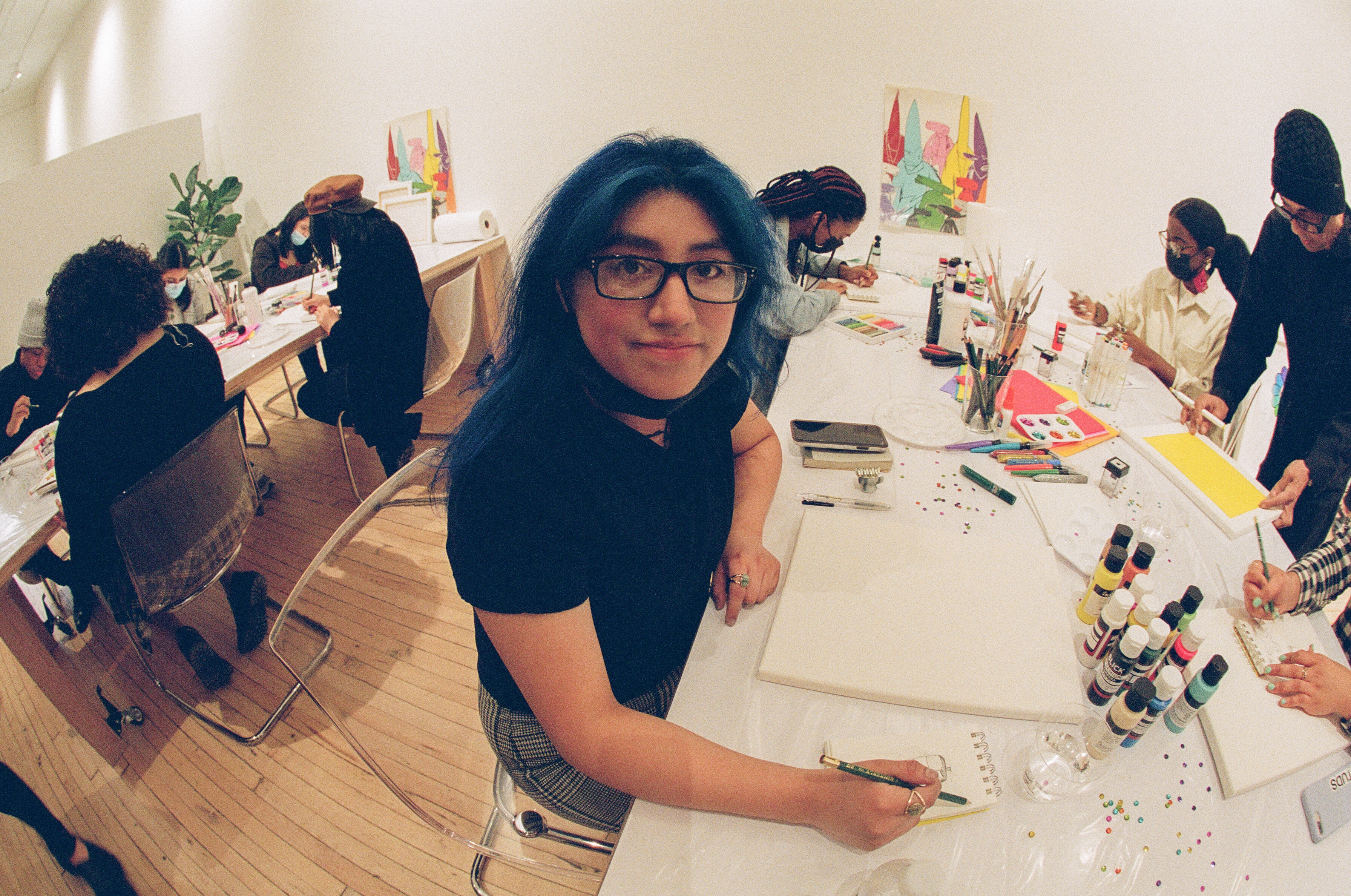 "A lot of my artwork has to do with my surroundings," says another alum named Joyce, who lives in the Bronx and saw the Teen Arts program as a silver lining during the pandemic, providing connection to the outside world when she would have otherwise felt isolated. "I like to take photos around the city, and what I see around me in nature, which is a big thing in my work," she says of a need to be outside. For several years she's been coming back to the rose as a motif, which is also the name of her mother, Rosa. Her fascination with nature has recently led her to a new symbol she's now using in today's painting, which is covered in both roses and butterflies. "I see the butterfly as something very beautiful," she says, pausing in between strokes. "Because without change, there is no butterfly."
Marc has been working with Free Arts since 2014. "I think it's a great organization [whose] mission to help nurture young creatives in the city is really important today," he says. "We've worked with them over the years since, and I'm very excited to partner with Futura as well this year."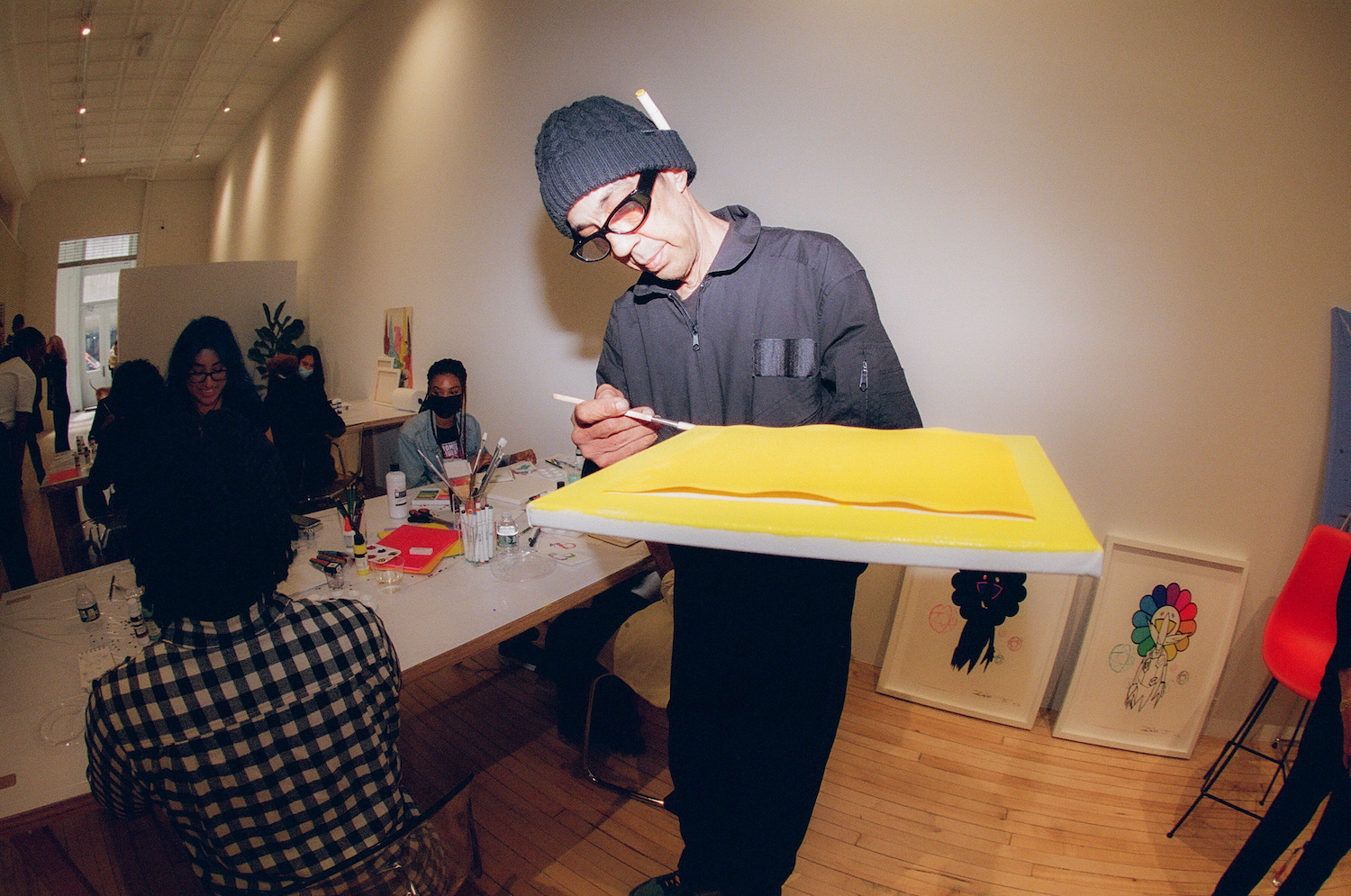 When asked what wisdom he most wants to share with the kids, Futura doesn't hesitate for a moment in his response: "That anything is possible. It's a cliche obviously, but it's really true. Sometimes those old things that your grandmother told you, just hold up over time. Basic stuff like self-belief and some kind of determination. It takes a lot, certainly when things aren't going well out there, to keep it going."
Though she's busy planning their annual gala — scheduled this year for June 8, at which they will honor Futura —Liz Hopfan, who is the founder and Executive Director of Free Arts NYC, stopped by to attend the workshop. She speaks of feeling "excited to adapt to what appears to be a hybrid world," on the heels of reintroducing in-person programming post-Covid.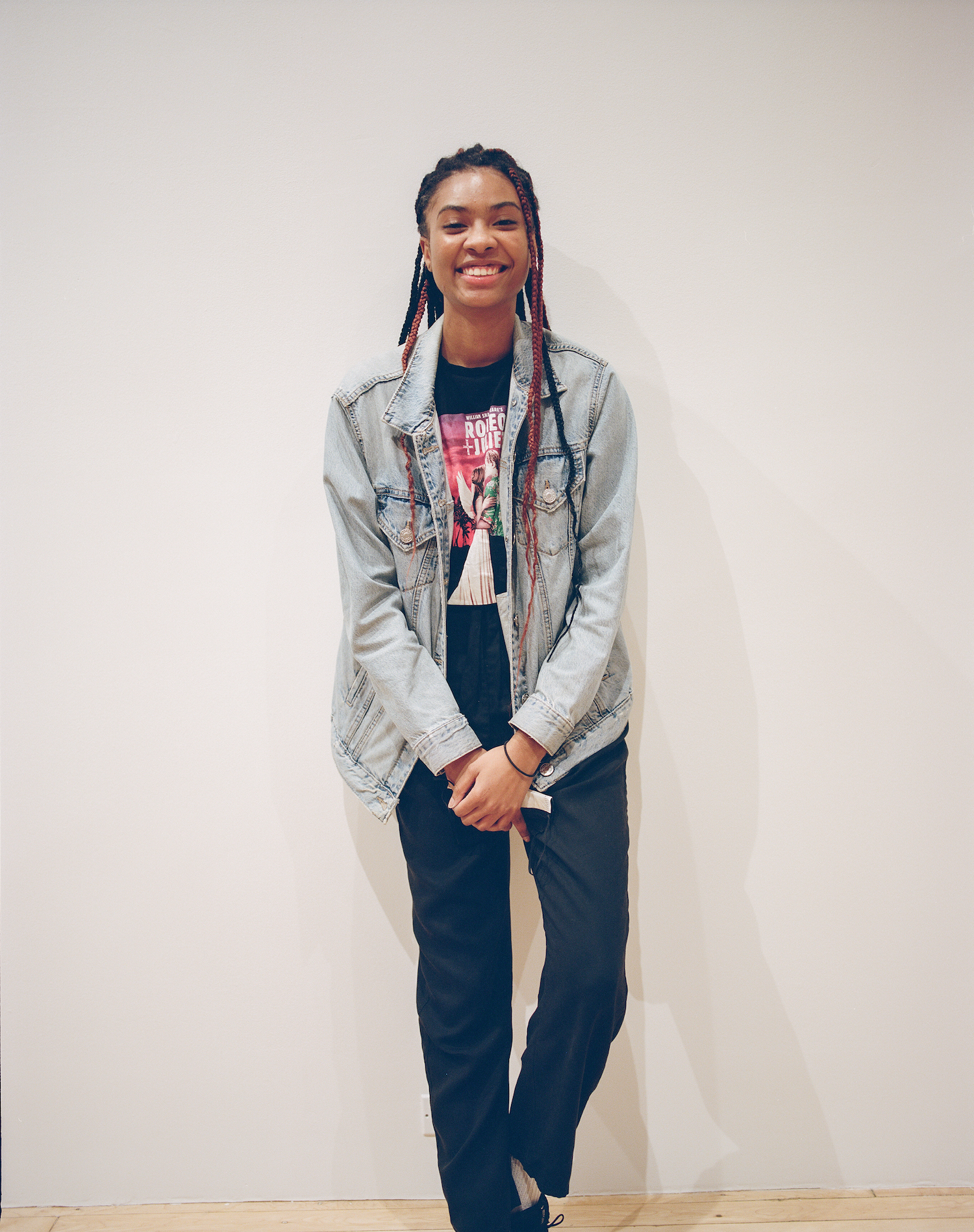 "We work with over 40 different schools, community centers and transitional housing sites which have all been impacted by the pandemic. So we had to make changes," she says. During the pandemic, she and her team worked to send individualized art kits and activity packets to the 1500 kids between the ages of 6 to 12 that participate in the Free Arts Day program, nearly half of whom live in transitional housing. They began holding art classes over Zoom and responded to such a turbulent time by crafting new lesson plans around wellness and social awareness. Now Free Arts is focused on helping students whose lives have been severely impacted by the coronavirus, whether it be because they took time off from university for financial reasons, lost family members or experienced a difficult chapter in relation to their mental health.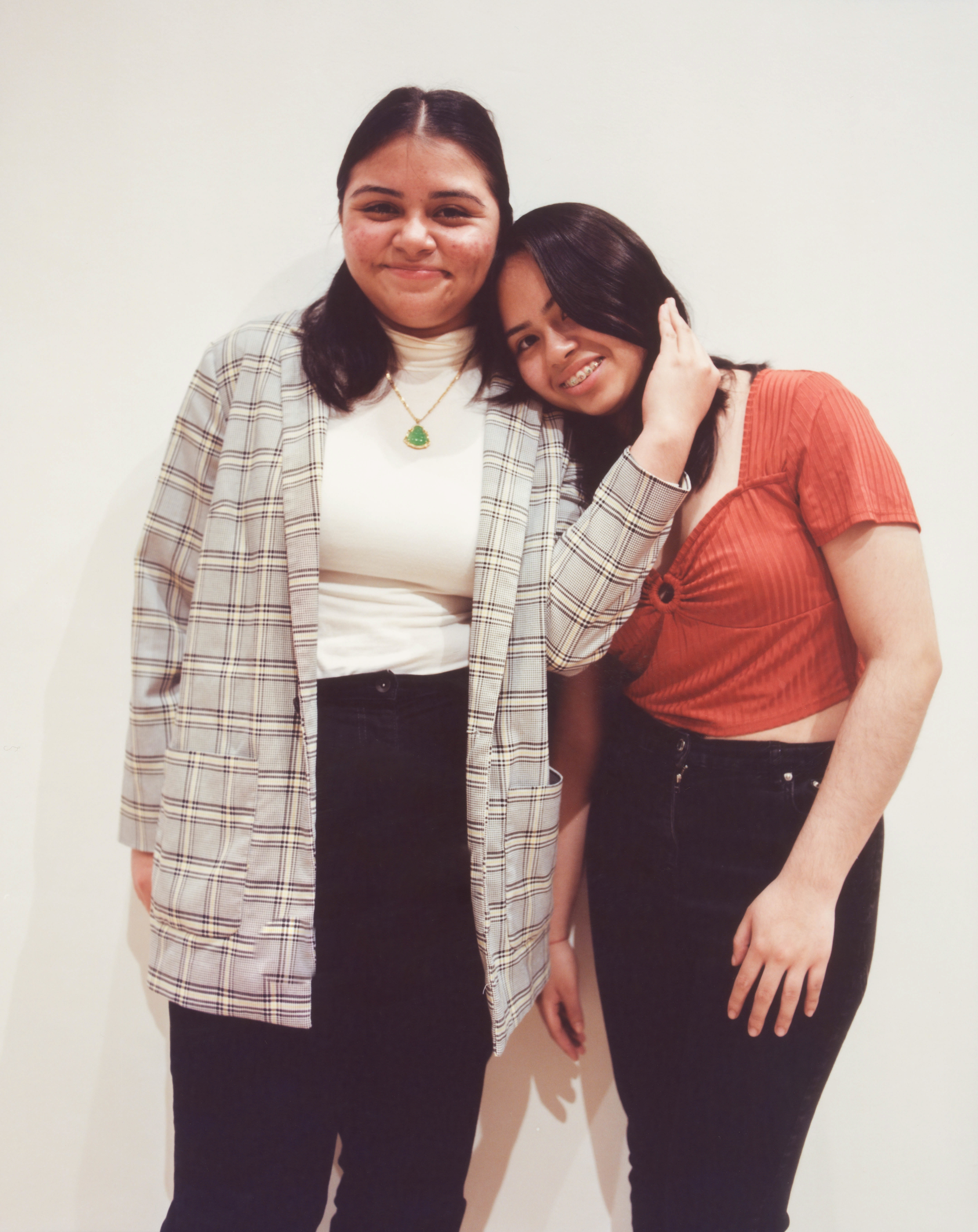 "Many attend schools where there is only one art teacher or guidance counselor," Liz says, uplifting the lack of individual attention so many students experience, around the arts or otherwise. She adds that many students at Free Arts are also first-generation Americans from immigrant backgrounds, who are working to become the first in their families to attend college or pursue a creative career. In 2022, they plan to offer 80 paid internship opportunities within the Teen Arts program.
"Arts programming is important for the development of young people and should be a pillar of every school's curriculum," Liz says. "Art is a critical resource. It is a form of inspiration, an outlet, a mechanism for coping, a form of expression, a conversation starter, and even a career path. This needs to be continually amplified for our youth and supported through opportunities and experiences they can access."