Photography Chris Rhodes. Images courtesy of Burberry
Burberry enters a new era of collaboration with Lea T
The Brazilian supermodel tells us about the AW22 pre-collection she styled for the British house, and her close friendship with Riccardo Tisci.
|
14 January 2022, 12:42pm
Photography Chris Rhodes. Images courtesy of Burberry
We know collaborations are all the rage in fashion right now — you can't turn a corner without running into news of yet another behemoth branded partnership. Over at Burberry, though, Riccardo Tisci has decided to do things a little differently. Towards the end of last year, Britain's foremost luxury house announced that it, too, would be entering the collaboration game, though not in the way you'd expect.
Rather than join forces with another brand, Riccardo has opted for a more intimate, personal approach. From pre-Fall 22 onwards, he's bringing a member of his close personal and creative community on board for each pre-collection. For his first collaboration in the new series, he's invited Brazilian model Lea T, a muse of his since his Givenchy days, to style a collection inspired by their mutual passions – the freedom of travel and horticulture.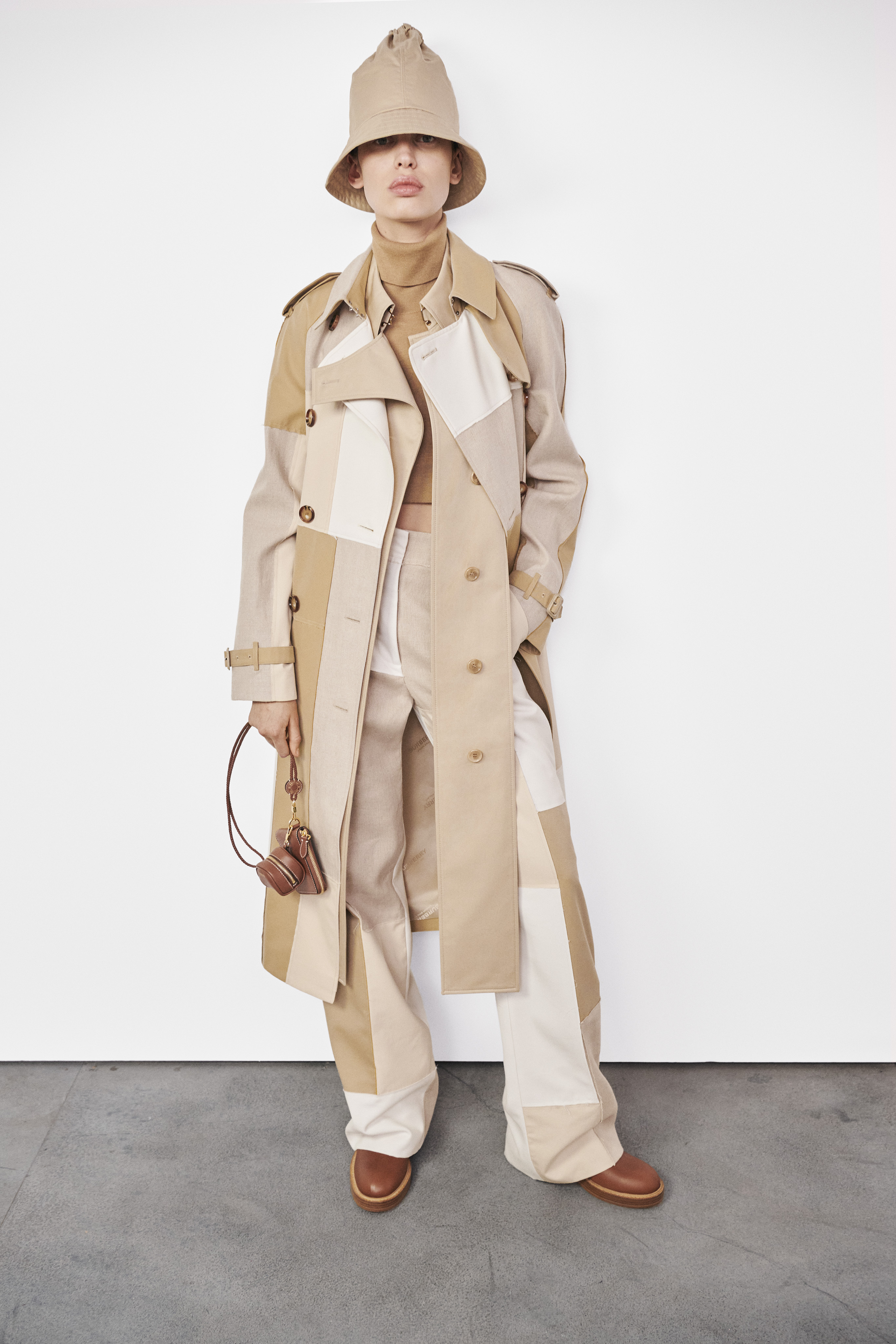 More than just friends, Riccardo calls Lea T – with the 'T' standing for Tisci, or "family" – "one of the most precious gifts which this life has given me". She even once lived with Riccardo and his mum when "she was going through a difficult time of her life". Their friendship took on a professional facet when, in 2010, Riccardo cast her for a now-iconic Givenchy campaign, catalysing Lea's rise to become one of the industry's first trans supermodels.
Their history of professional collaboration has continued at Burberry, with Lea featuring in a number of campaigns, as well as walking in the house's mythical, woodland-set SS21 show. "I wanted her to be the first collaborator of my new creative series because she is someone who constantly inspires me in my personal life," Riccardo says. "It's her authenticity, her fierce femininity and gentle romanticism" – qualities that imbue the collection itself. "I was curious to explore a new interpretation of the codes of my identity at Burberry and see how our visions, passions and love for nature could come together in this conversation of freedom and creativity." The result is a practical, comfort-minded, and yet inherently modern approach to the house's time-honoured codes. The poised classicism of neutral-toned trench coats is complemented by the mottled textures of map prints; the moodiness of slick, panelled leather tailoring lifted by zesty pops of orange, sky blue, turf green and red.
To mark the first chapter in Burberry's collaborative future, we caught up with Lea T to learn more about the collection and her close bond with Riccardo.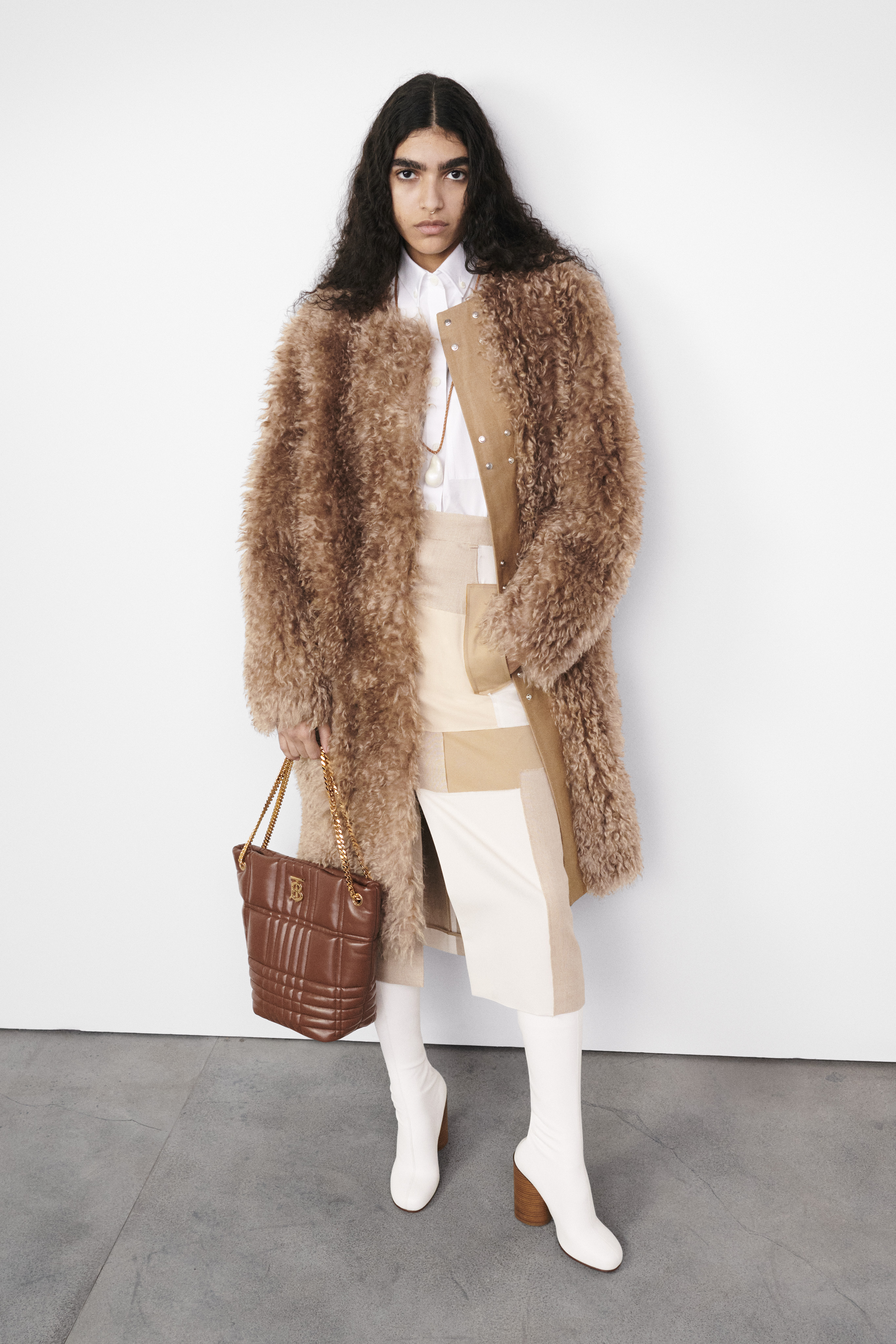 For those who don't know, could you tell us about how you and Riccardo first met and got to know one other?
I met Riki when we were very young, at the home of a mutual friend. He had just returned from London and had left a project on the table that he was working on, containing some of his homemade clothes. I immediately fell in love with his work and I asked my friend if I could get to know him – also because I wanted to buy some pieces! But since we met, we have never separated – and that was almost 20 years ago.
How would you describe your relationship? What does it mean to you?
It's like describing a relationship with a brother: we fight, we play, we laugh and cry, but we always support each other. It's a healthy relationship, we grew up together, and Riki was very close to me when everyone turned their backs. We have the same values and we try to follow our principles with our heads held high.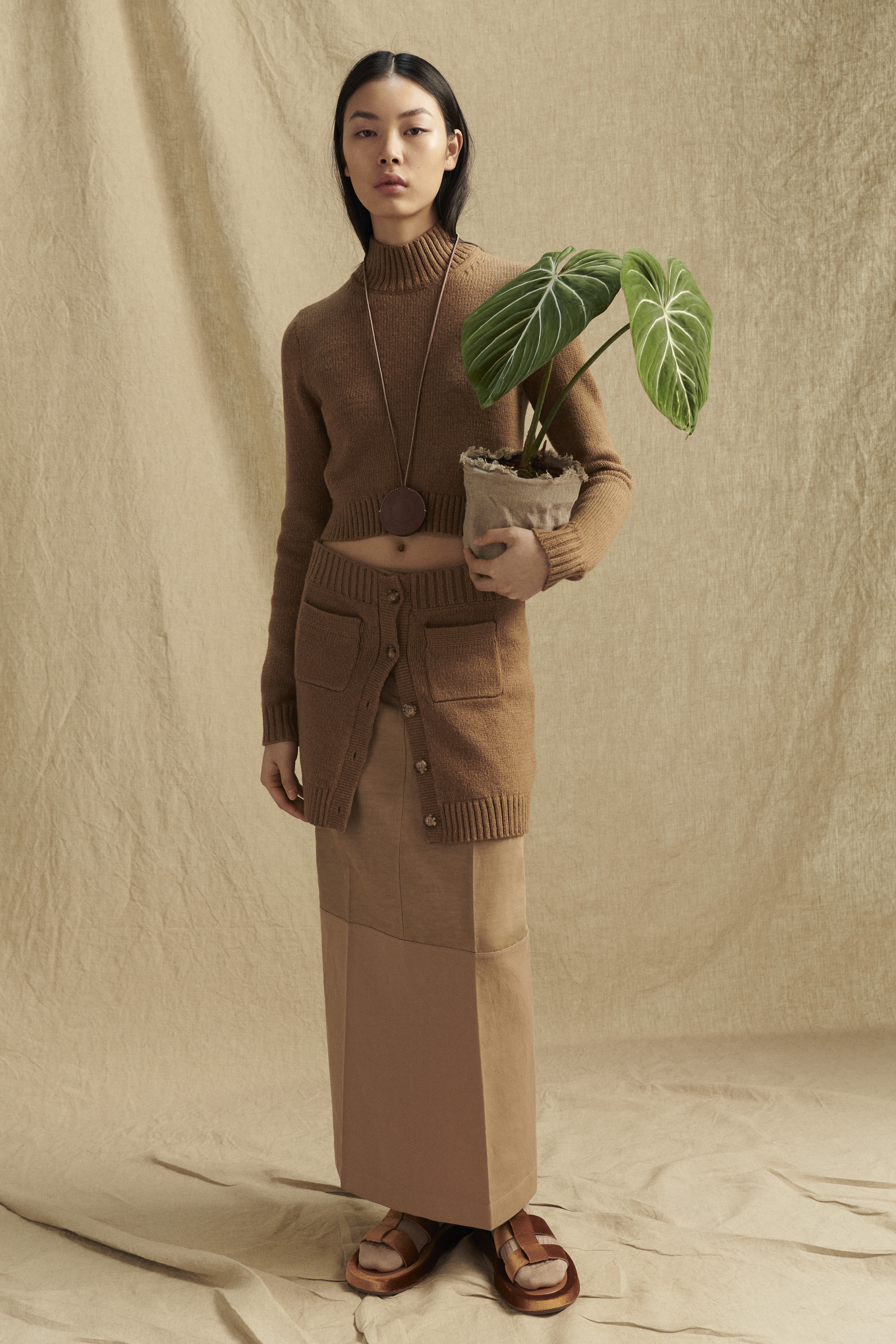 You've worked with each other for some time, but what was it like to work together in a design context?
We had a lot of fun! He has a great team who taught me a lot, and I learned so much from them. It was a really unique experience.
Tell us a bit about the process of working together — what's Riccardo like as a collaborator?
Riccardo is very serious when he works, even if we always end up laughing like crazy and reverting to the people we were in our 20s when I'm around. That said, he knows how to work quickly and efficiently, and he is very concrete. He's also always very interested in my passions and my daily life, and isn't clouded with too many pretensions or absurd concepts. On this project, he wanted me to express the reality of a person in a calm and serene way. He always told me: "Do what you would do for yourself."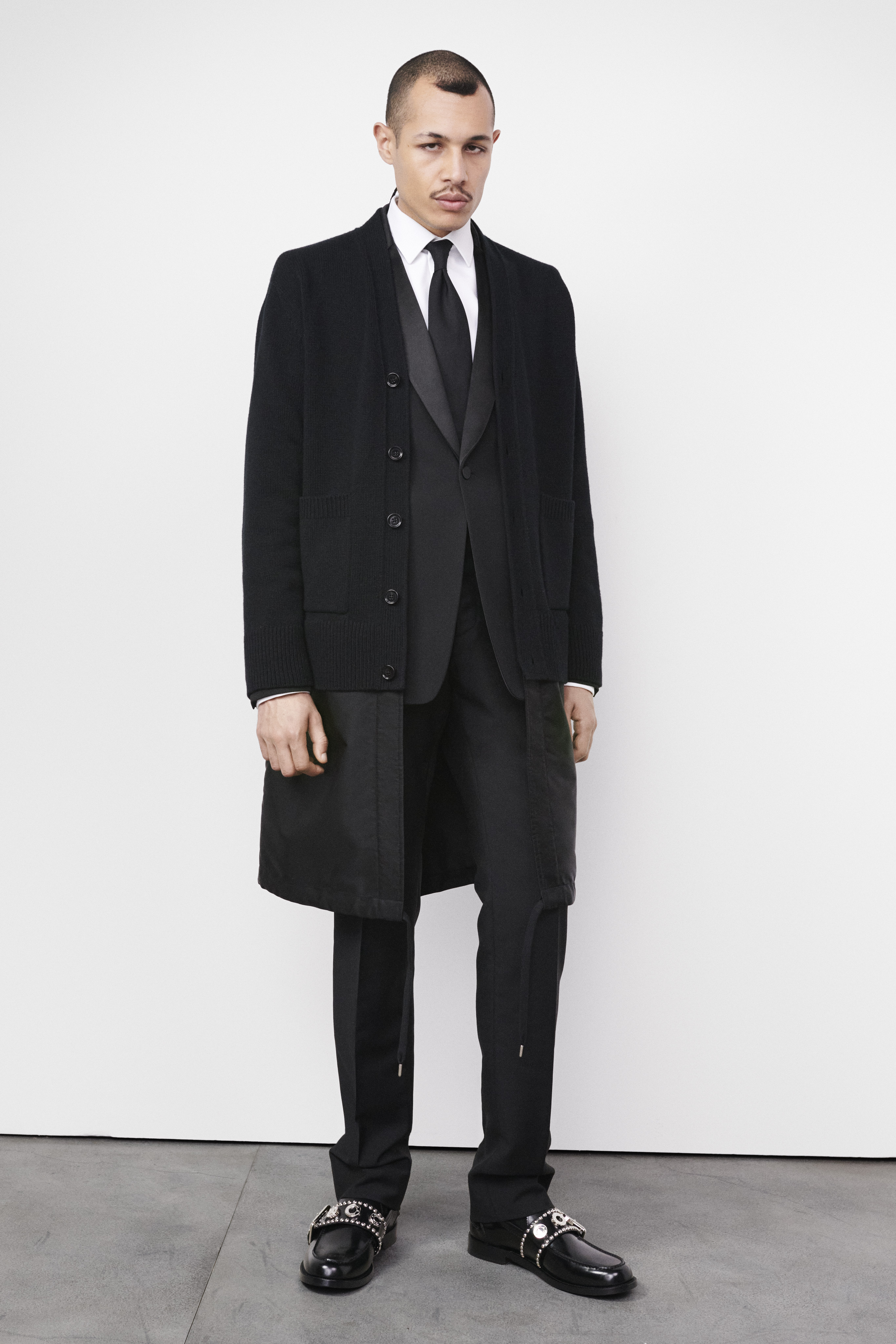 What was the starting point for the collection?
We were inspired by our passion for travel, and the freedom of looking at the world through a map and just imagining what the most practical route could be… dreaming about distances. We then entered the world of botany, which has always been a passion of mine. Creating a collection inspired by passions that allow us to escape reality lead us to distant thoughts.
What would you say are the defining characteristics of the collection? What mood do you hope those that see and wear it feel?
I tried to put some of my personal passions into the collection which are traveling in a camper van and plants – I also had the opportunity to include some of the plants I love the most and have in my private collection. That said, I wouldn't say there's a specific message to the collection, as clothes change meaning depending on who wears them. I wanted to create something comfortable, practical and that can be worn without too many pretensions, and hope each person can interpret the clothes in their own way – fashion is, after all, something individual, personal.