10 must-watch movies premiering in 2022
Harry Styles and Timothée Chalamet going head-to-head for an Oscar? I would like to see it.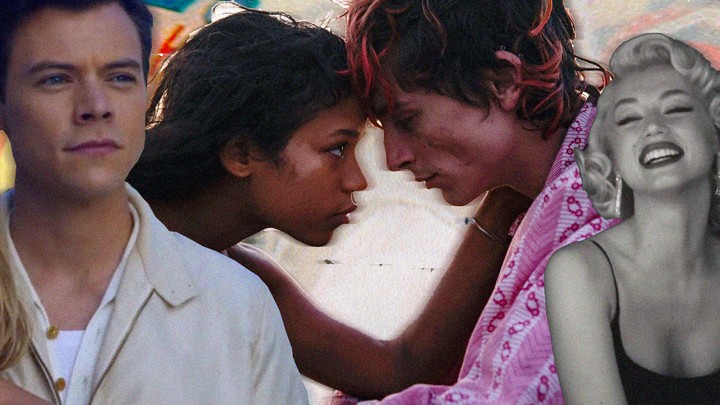 It feels like just yesterday that we were gearing up for another Oscar season. The Power of the Dog; Spencer; the ill-fated, yet iconic House of Gucci awards campaign — 2021 was a real one for movies gunning for glory. Well, guess what, bitches? We're back again! As the movies of 2022 segue from blockbuster season and into the chin-strokey auteur final months of the year, they are arguably getting better. With Venice Film Festival announcing its line-up this week, it looks like these might be the ones we'll be talking about until the Oscar ceremony next March.
So what do we have here? Darren Aronofsky's first movie since the divisive Mother!; that adults-only Marilyn Monroe movie; Nan Goldin taking on big pharma; and, most important, a potential two-horse Best Actor race for our kings Timothée Chalamet and Harry Styles. We cannot wait. Without further ado, these are the 10 must-watch movies premiering at Venice Film Festival 2022. Update your watch lists accordingly.
1. The Whale (Darren Aronofsky)
Brendan Fraser's return to the screen, co-led by Stranger Things star Sadie Sink, sees the beloved actor play a reclusive English teacher "suffering from severe obesity" who is trying to reconnect with his estranged teen daughter. The Whale will be Darren Aronofsky's first feature as a director since 2017's Mother!, a theatrical nightmare of a Jennifer Lawrence film that follows a young couple's descent into domestic hell.
2. Don't Worry Darling (Olivia Wilde)
From its sexy, creepy teaser trailers, Florence Pugh looks to be the real star of director Olivia Wilde's sophomore feature — a Stepford Wives-inspired erotic thriller in which a woman named Alice uncovers a terrible, violent secret about the activities of her local community. But it may be her popstar co-lead that cinches his first Oscar nomination, out of a film festival that's thought of as an Academy Award "launchpad". Let's go, Harry Styles supremacy!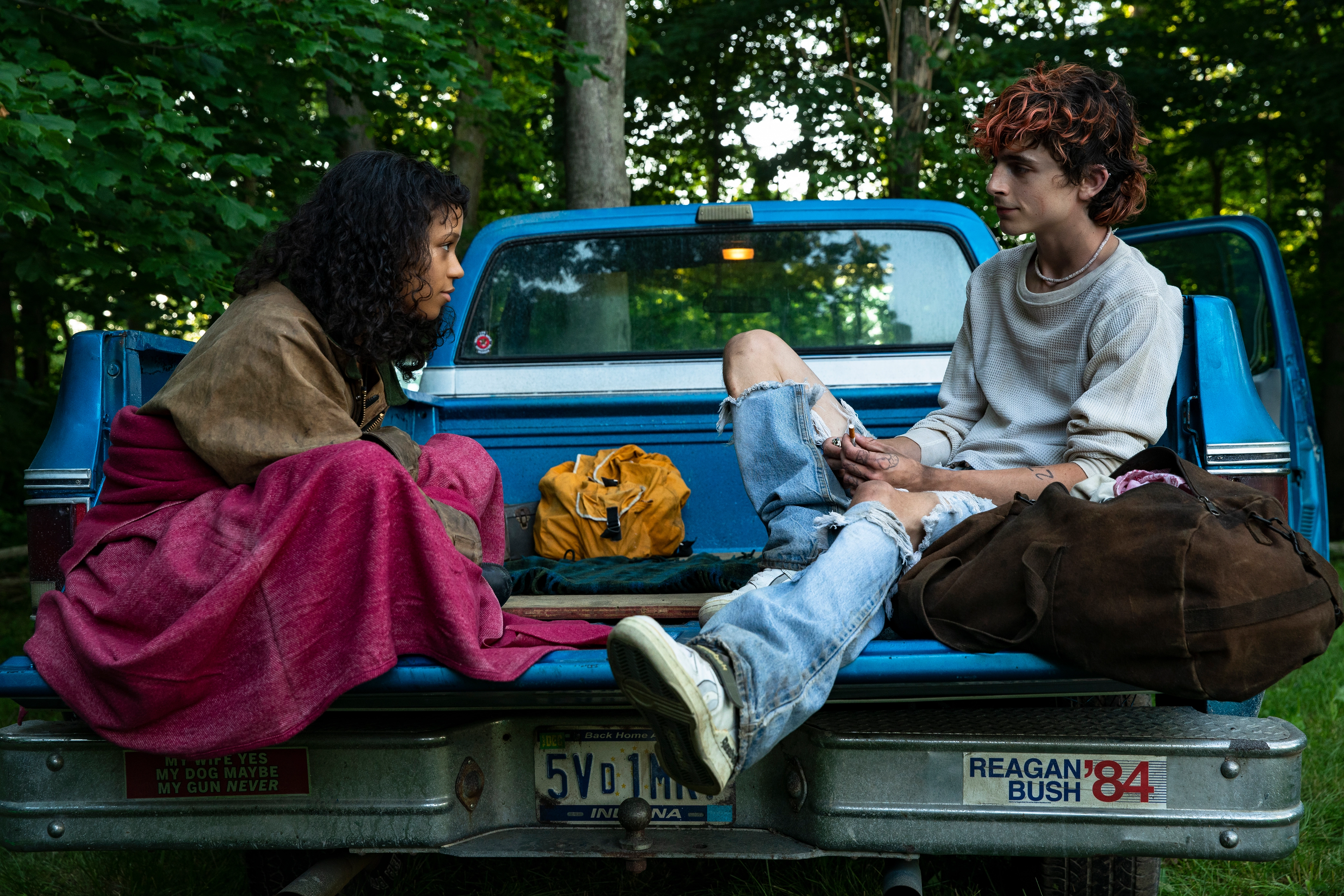 3. Bones & All (Luca Guadagnino)
Deep breaths now. The "surprisingly romantic" cannibal film we've all been waiting for — move aside, Fresh (2022) — is finally premiering. Call Me by Your Name director Luca Guadagnino reunites with Timothée Chalamet to take us on a very American cross-country road trip. The story follows Taylor Russell as Maren, a young lady with a taste for human meat — especially that of her loved ones — as Timothée's character Lee helps her work through her daddy issues.
4. Bardo (Alejandro González Iñárritu)
From Revenant director Alejandro González Iñárritu, this nostalgic comedy follows the existential crisis of a successful Mexican journalist and documentarian. The film is said to be "a chronicle of uncertainties" that sees its protagonist return to his native home and grapple with "identity, familial relationships, the folly of his memories".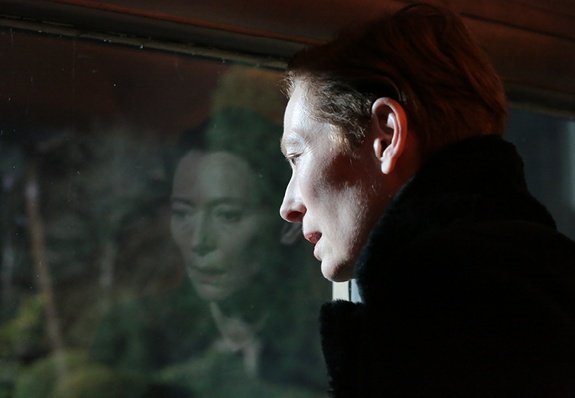 5. The Eternal Daughter (Joanna Hogg)
Joanna Hogg is back. The British filmmaker behind the Honor Swinton-Byrne starring The Souvenir films returns with another family-centric Tilda Swinton collab, but this time it's a ghost story. The Eternal Daughter is billed as a mystery drama, in which a middle-aged daughter and her mother "must confront long-buried secrets" that are excavated upon their return to their old family home, "a once-grand manor that has become a nearly vacant hotel."
6. Blonde (Andrew Dominik)
Ana de Armas, you will always be famous. Especially once the world gets to see her star in this NC-17-rated Netflix adaptation. The movie is based Joyce Carol Oates' book about eternal fashion icon Marilyn Monroe. Also called Blonde, the popular historical novel was declared "the definitive study of American Celebrity" by The New Yorker — at 700 pages, it tracks. Starring Ana alongside Bobby Cannavale and Adrien Brody, director Andrew Dominik expects the film to "offend everyone." Thrilling!
7. White Noise (Noah Baumbach)
Venice Film Festival's official opening film is a black comedy horror film starring tall-drink-of-good-soup Adam Driver and Barbie director Greta Gerwig. As it should be. White Noise, directed by mumblecore auteur Noah Baumbach and distributed by Netflix, is based on the postmodern 1985 novel of the same name by American writer Don DeLillo. It follows Dr. Jack Gladney, a midwestern Hitler studies professor — father to four children and ex-husband to an equal number ex-wives — who is terrified of death, and forced to confront it when a train crash leads to a chemical waste disaster in his town.

8. Pearl (Ti West)
The Mia Goth-starring prequel to Ti West's X takes place six decades before the original 70s-set A24 slasher film. Named for the latter film's primary villain, Pearl acts as an origin story for the young people that grow up to be the murderous pensioners swinging their weapons around in X. Euphoria creator Sam Levinson and Scott Mescudi (Kid Cudi) executive produced the new movie with A24 and Little Lamb, the script for which was written in collaboration by Mia and Ti. Icons on icons on icons.

9. Tár (Todd Field)
Todd Field last made a movie in 2006. The Oscar-nominated Little Children, is now old enough to start driving if it wanted to. But after 16 years of silence, he's returned, as if out of nowhere. This esoteric sounding drama is about a composer, Lydia Tár, working on the composition that will cement her status as a legendary figure in music. The trailer gives away nothing; all we know is that we're about to see Cate Blanchett walk into her next Oscar nomination with ease.
10. All the Beauty and the Bloodshed (Laura Poitras)
Documentary filmmaker Laura Poitras won an Oscar for her 2014 portrait of whistleblower Edward Snowden, Citizenfour. She returns to semi-familiar ground in 2022, with All the Beauty and the Bloodshed, a documentary that's been kept fairly under wraps. In it, Laura turns her lens to the legendary photographer Nan Goldin, and chronicles her long-fought battle against the big pharma Sackler family, responsible for Oxycontin.
Follow i-D on Instagram and TikTok for more movie recommendations.
Tagged: