Louis Vuitton's SS23 menswear show was a final send-off to Virgil Abloh
The playful collection at the Louvre was soundtracked to Kendrick Lamar performing songs from his new album while sat in the front row.
Arriving at the Yellow Brick Road set of Louis Vuitton's SS23 menswear show at the Louvre, it soon became clear that this was a very different kind of spectacle to the one Virgil Abloh made his debut for the house with, just over four years ago. Back then, the road was straight-and-narrow, clearly leading to the Emerald City and all its promises and bright lights. This time, however, it was a bit more complicated. The first show that Virgil did not directly work on, the Yellow Brick Road here twirled into a Mobius strip, swivelling into infinity — just like the legacy that Virgil left behind. 'Infinity' was the official name of the collection, the final chapter of Virgil's brief-yet-brilliant tenure at the house founded in 1854.
This collection was designed by the remaining studio team, comprising the people that worked with Virgil on bringing his manifesto of upcycling (materials and ideas) and the colourful symbols of boyhood to the ateliers of Louis Vuitton. Soon, a new creative director will be announced and a new era will begin — but for now, there was a sense of celebration, and more importantly, closure in the air. Virgil is gone, but his legacy will live on forever.
Not that this show was in any way sombre. Instead, it was defiantly upbeat, shone down on by tropical sunlight and filled with all-out pageantry. Ahead of his set at Glastonbury this weekend, Kendrick Lamar performed tracks from his new album Mr. Morale & the Big Steppers live — without an earpiece, it should be noted — right from his seat between Naomi Campbell and pgLang partner Dave Free. The twerking-marching band of Florida A&M University kicked off proceedings on the catwalk, while a procession of athletic French LV flag wavers followed with gusto, throwing their flagpoles to the ground within inches of the front row's feet.
Both troupes set the stage for what was perhaps the brightest, most colourful, and exuberantly textured collection seen on the SS23 catwalks so far. These were clothes that were testament to Virgil's studio being a creative playground for the many people who worked there, a place where ideas — however disparate — can flourish. Swoopy-lined silhouettes — like clothes that looked as if they were distorted by fun-house mirrors — were found throughout, from shrunken skatewear to motocross leathers. There were suits dotted with symbolic hallmarks of childhood — 3-D paper planes, arts and crafts supplies, candy-like fridge magnets, and Lego-like blocks of colour — all of which were transformed into the finest leathers, shearlings and jacquards in the LV ateliers.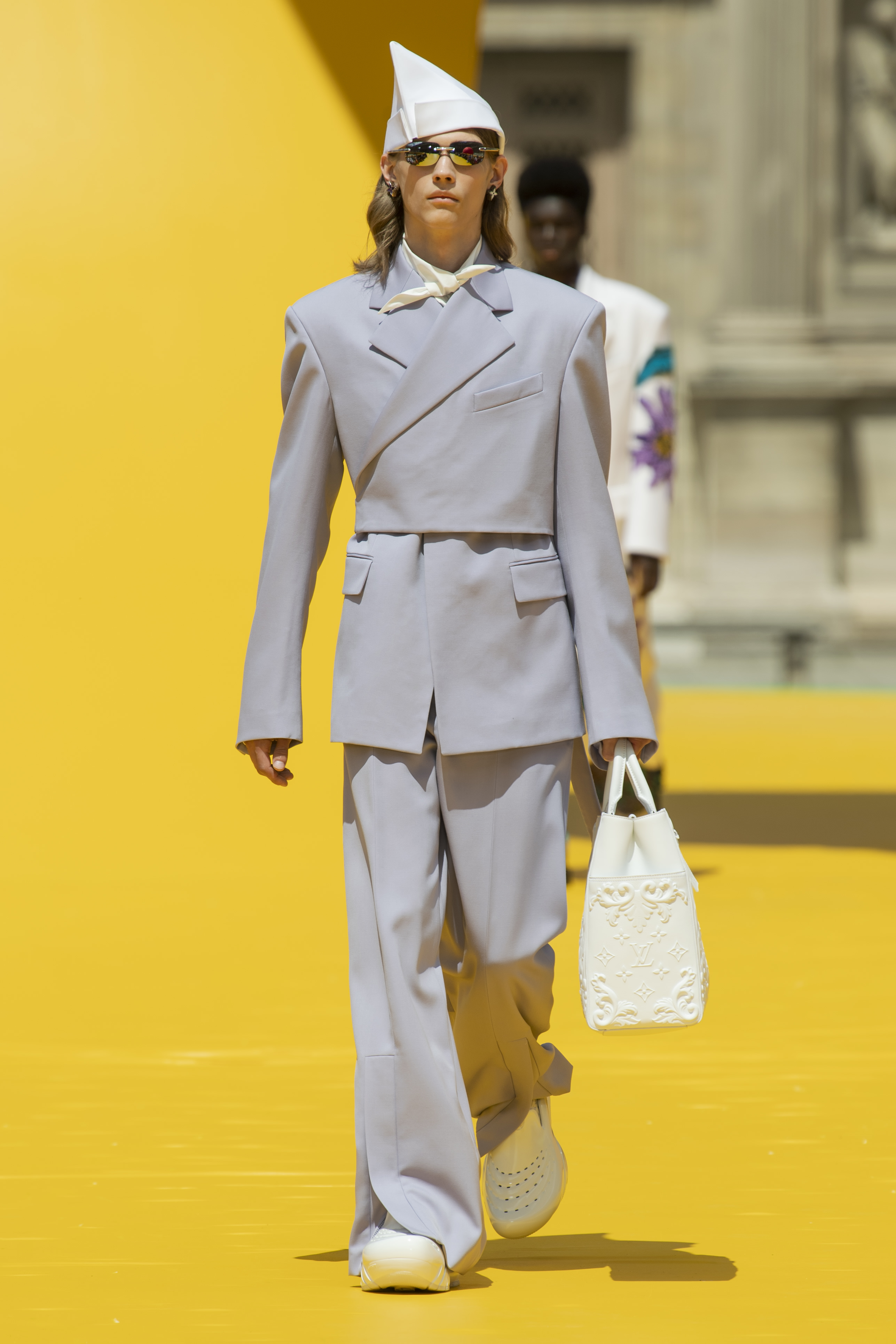 Often, Virgil is talked about as a cultural icon who broke down barriers in the notoriously gatekept realms of fashion; an ideological collaborator who shepherded brilliant people together into a community of like-minded souls — but not enough is said of his design sensibility. This show, perhaps because it was designed in reflective hindsight, crystallised his impact on the look of twenty-first century menswear. Much has been said of Virgil as a streetwear designer, but often that belies his skills and reduces them to a term that is often used to describe the perspectives of non-White designers.
Watching the show and its brightly-dressed guests, it became clear that, ultimately, Virgil's legacy is of masculine self-expression, of a tender masculinity that is unafraid to be playful and bombastic and bold; unapologetically bright for blazing a trail in any room, just as Virgil did throughout his career. All men were once boys, "not yet spoiled by societal programming," as the show notes put it. And many of those boys have big dreams — all the more thanks to Virgil and his infinite legacy.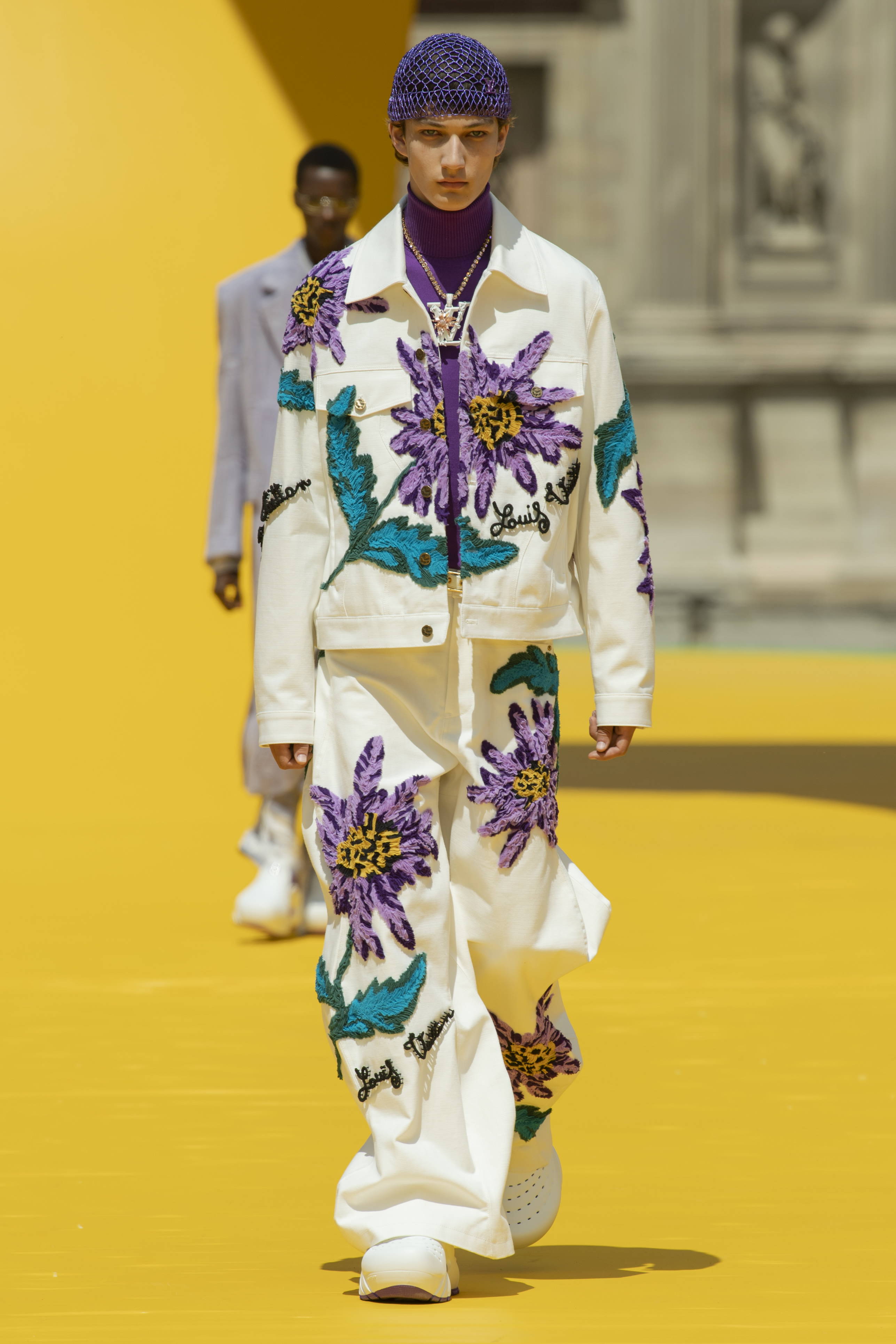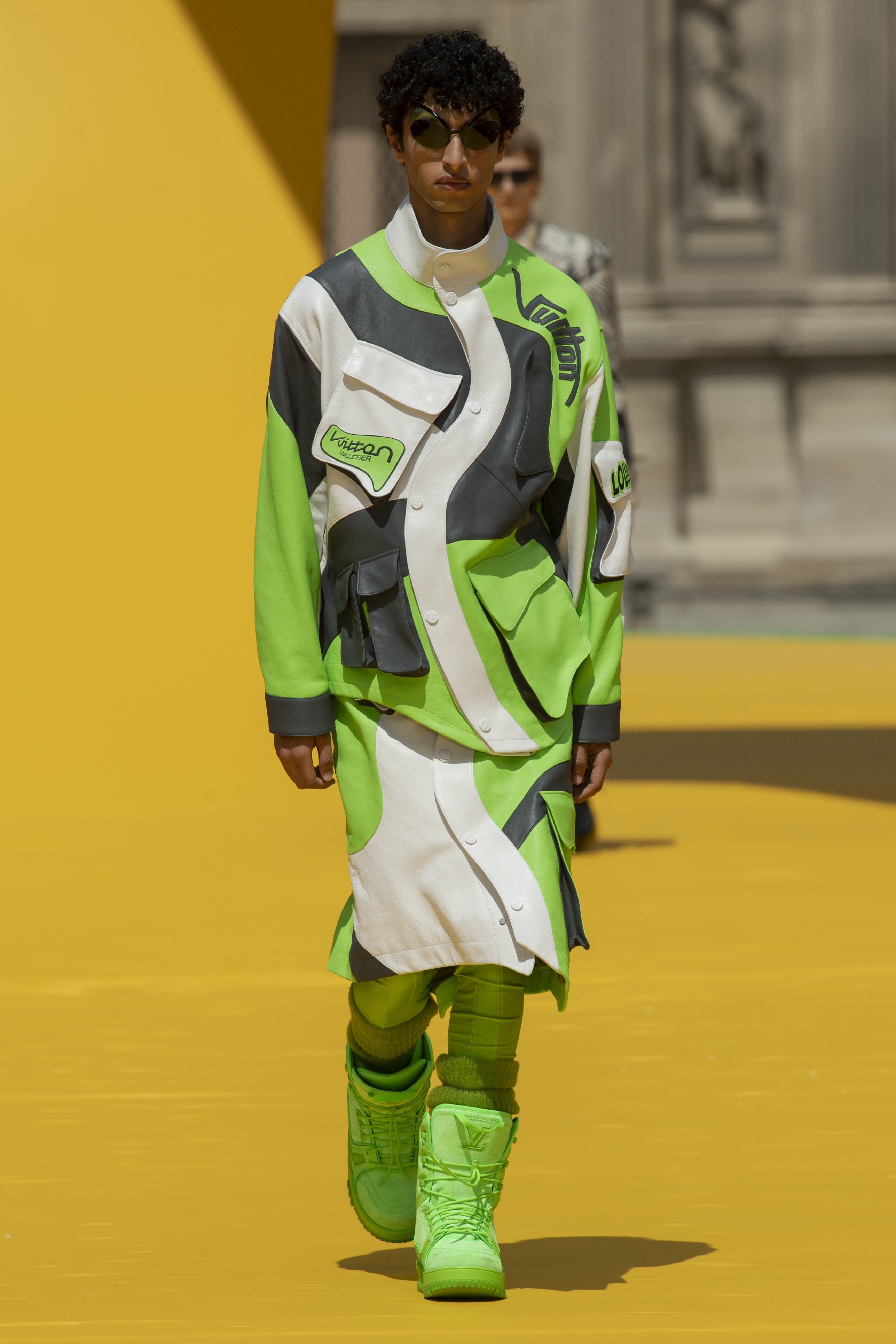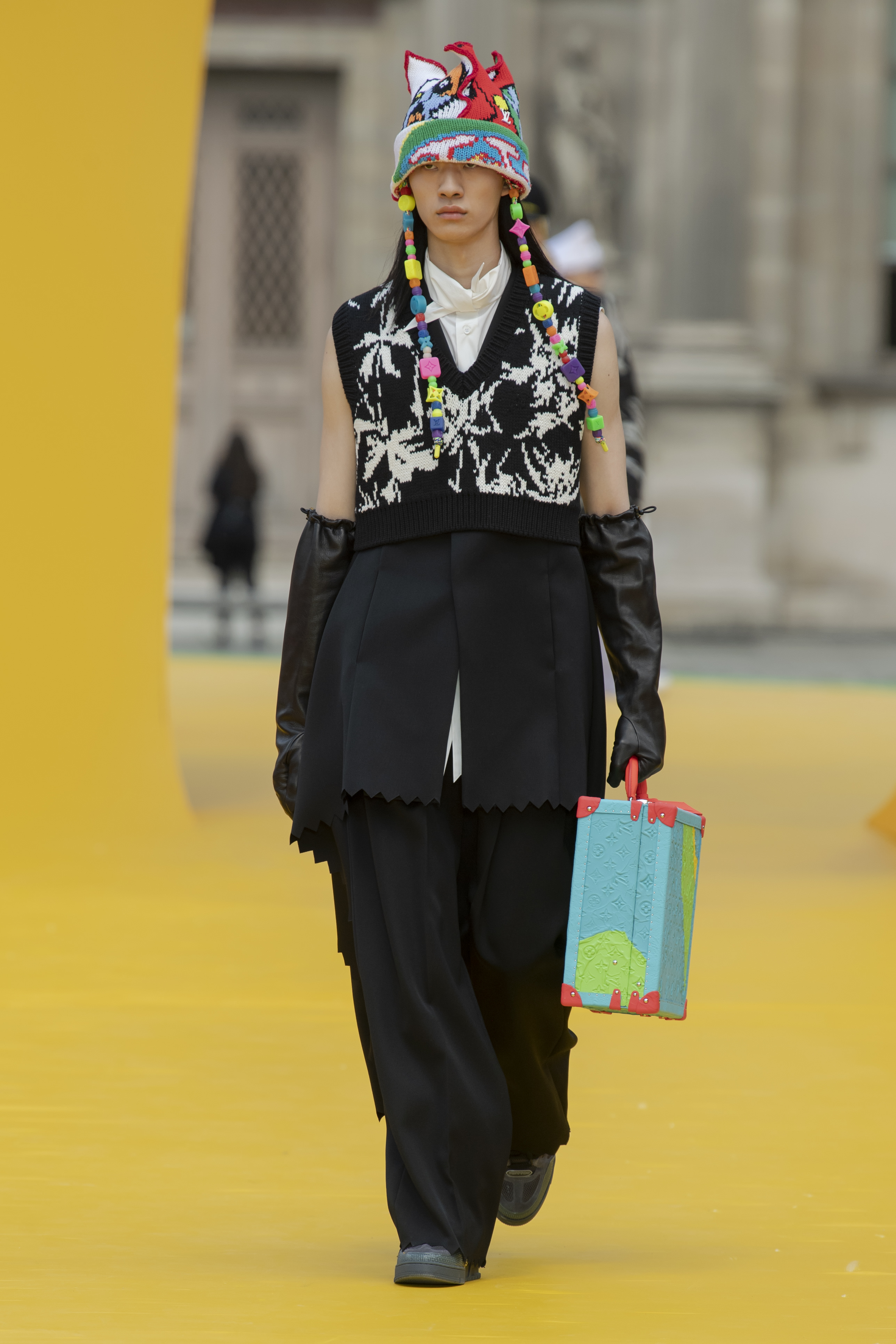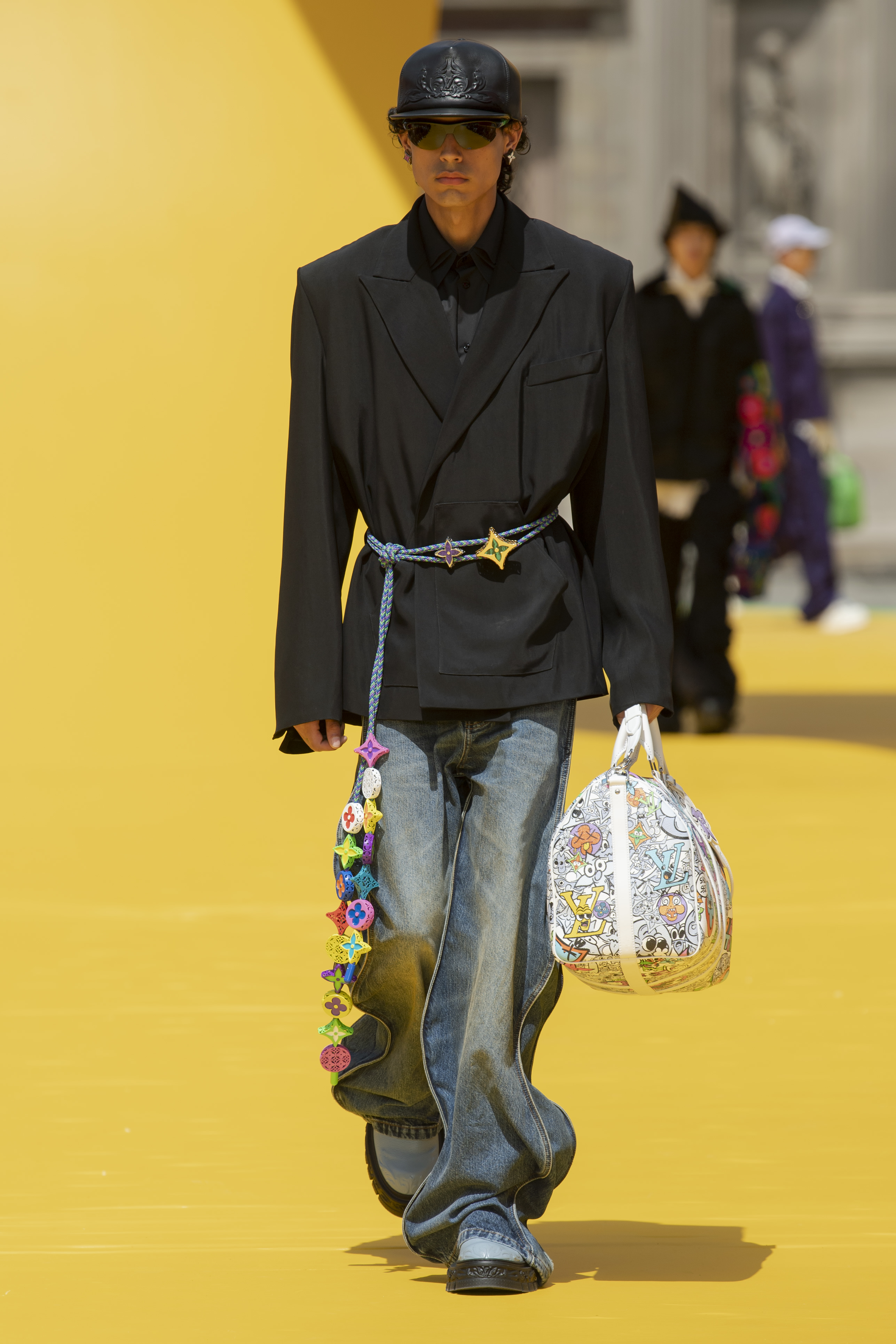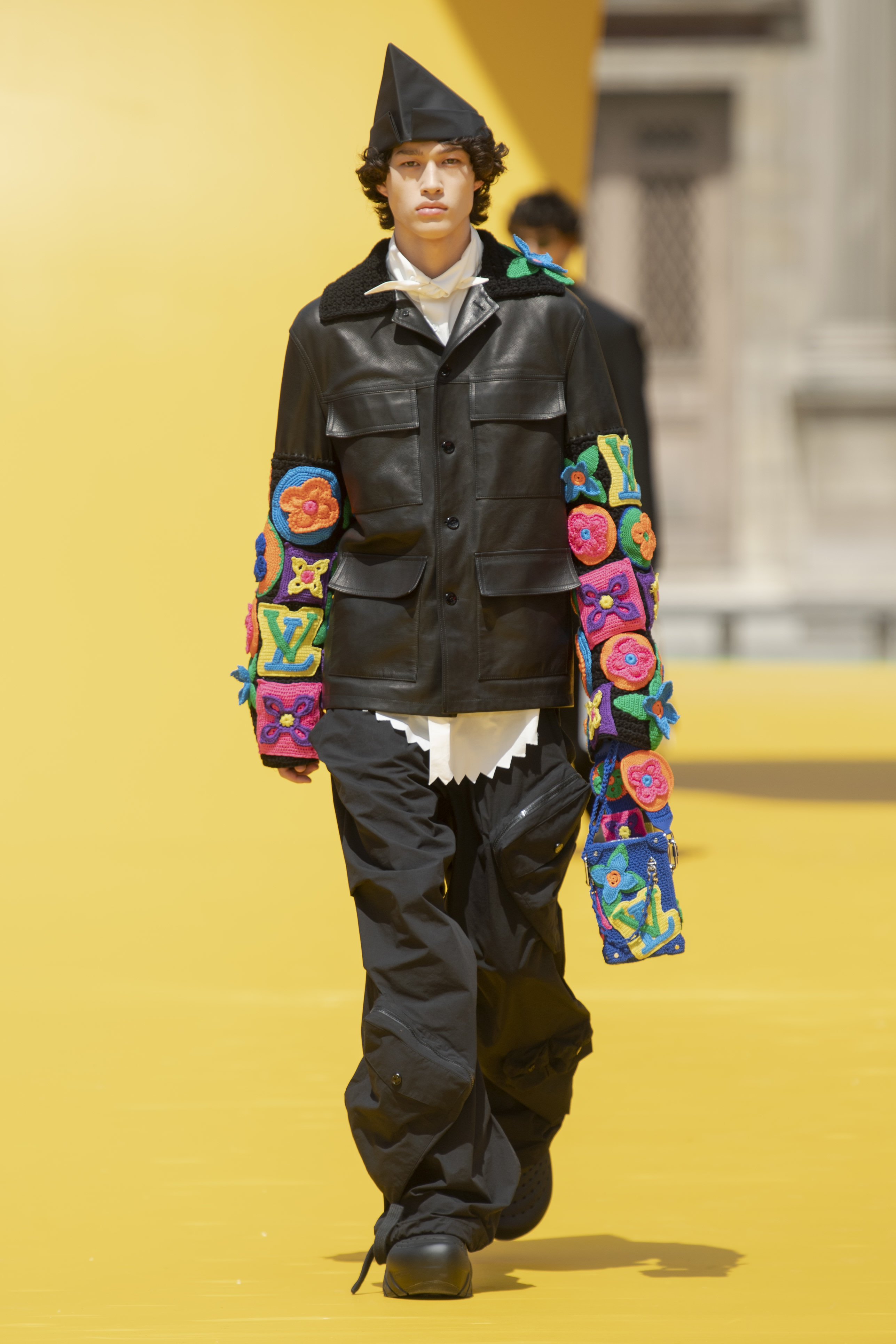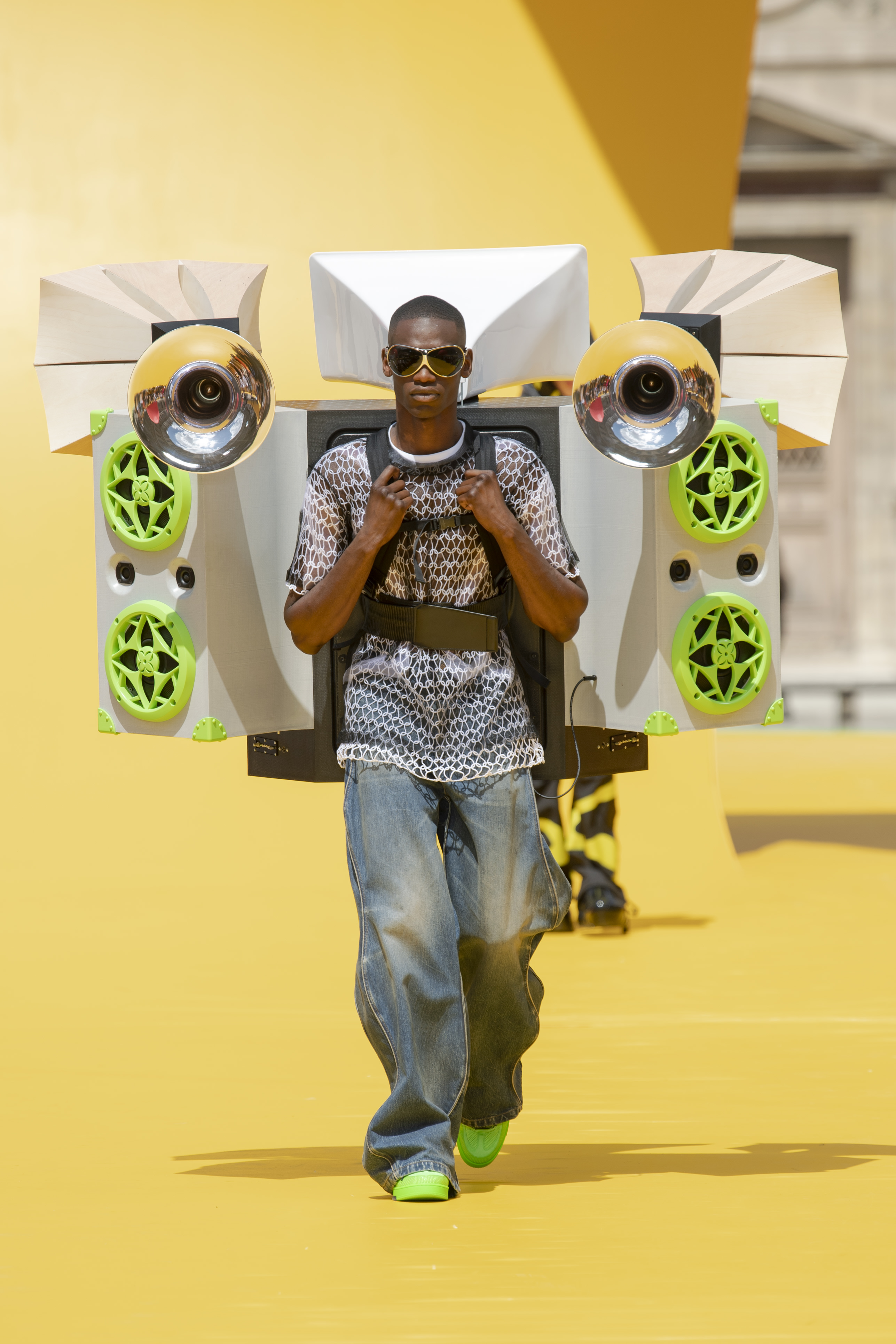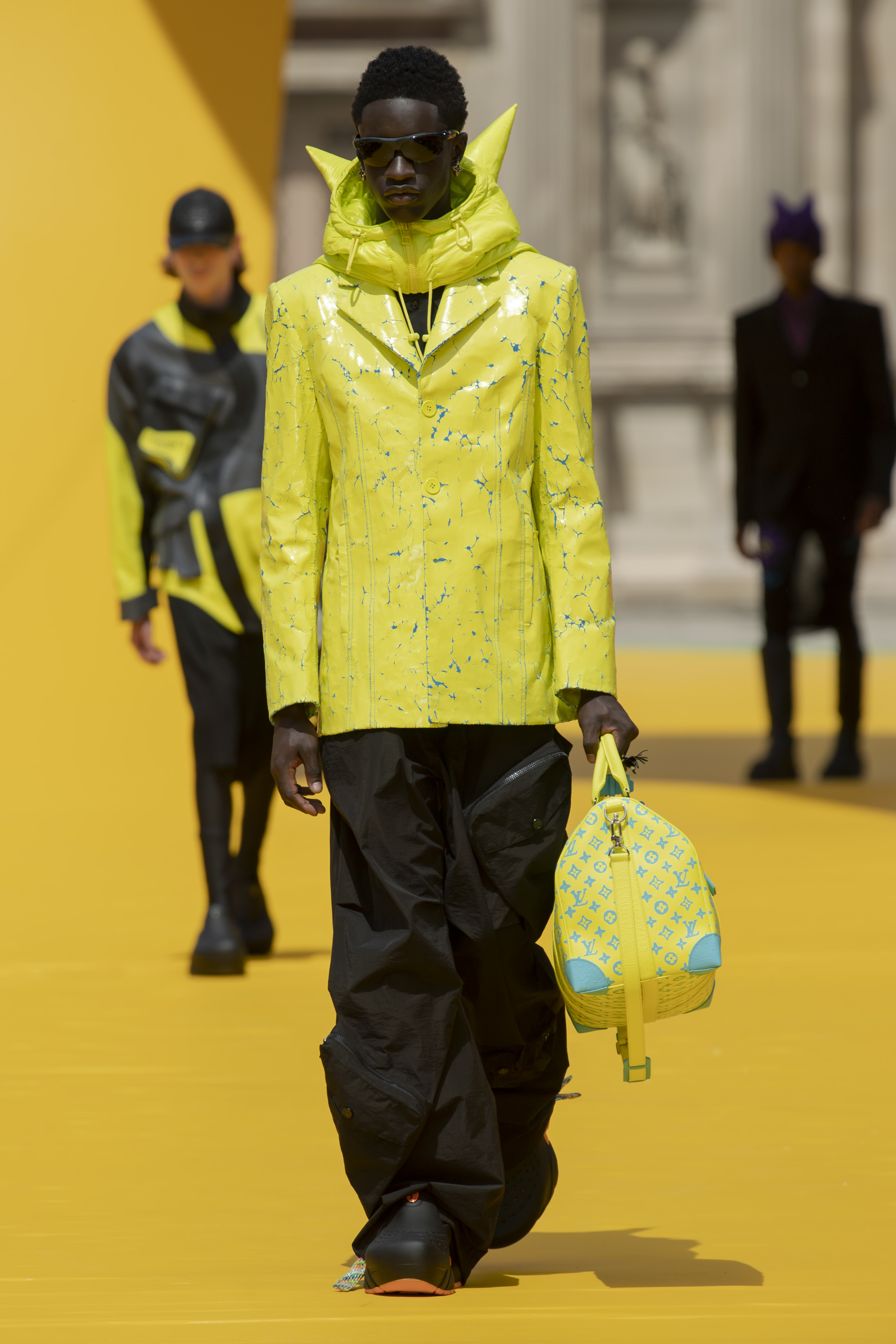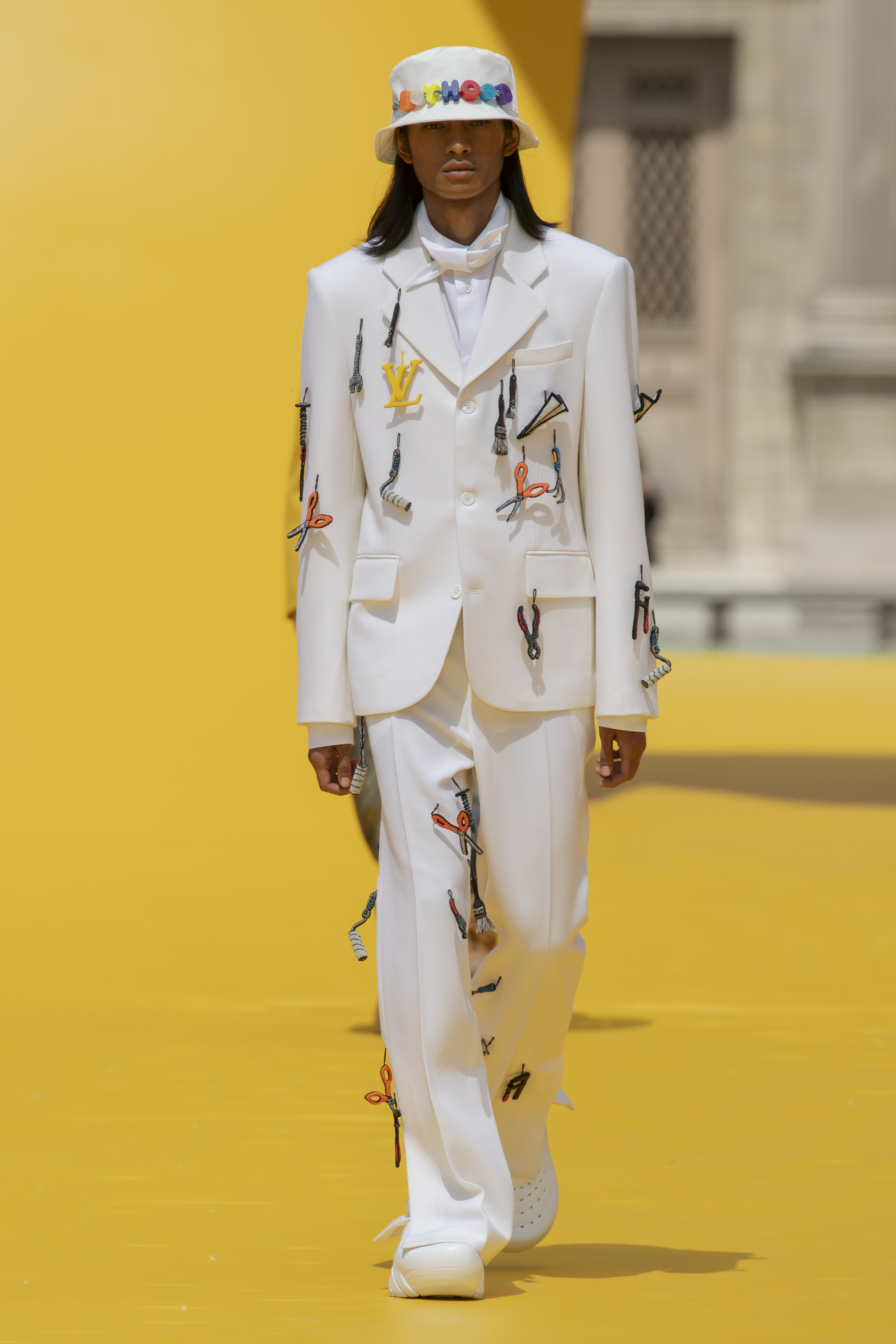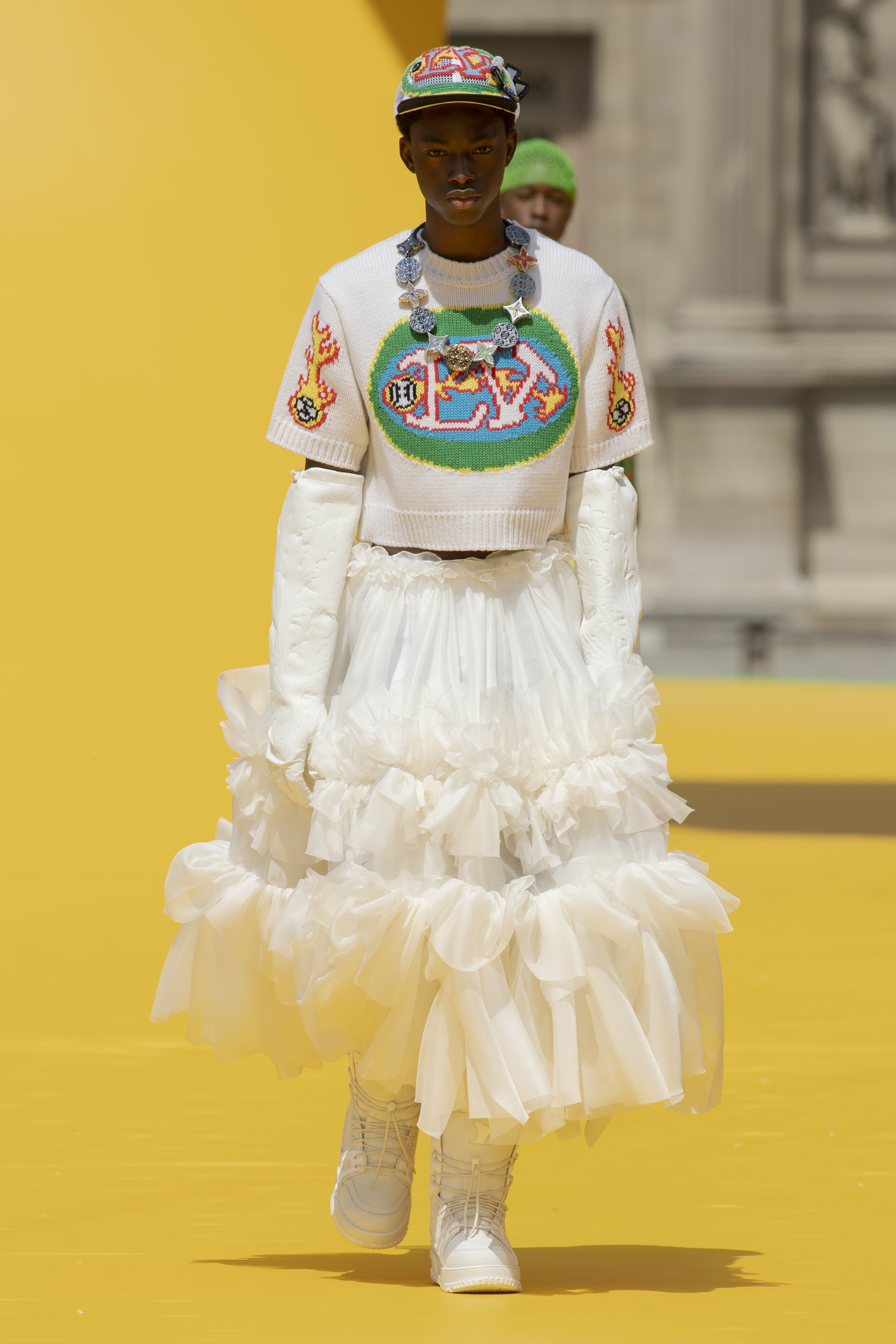 Follow i-D on Instagram and TikTok for more from the SS23 menswear shows.
Credits
---
Images courtesy of gorunway.com