Photo by Myles Katherine.
Angelica Garcia's Guadalupe is a vibrant affirmation of female power
The colorful music video was directed by Brockhampton collaborator Spencer Ford and arrives ahead of her new album 'Cha Cha Palace.'
Photo by Myles Katherine.
"I see you, but you don't see me," Angelica Garcia sings in the opening line of her single "Jícama." The somber lyrics – offset by a swaggering rhythm, jaunty synth melody and handclap beats – reflect on the experience of living in the US with a dual identity, and not feeling seen or accepted because of it. Garcia herself is an American with Mexican and Salvadoran roots.
Ironically, the song seems to be making her a lot more visible, at least as an artist. In the last few months Garcia has been praised by major press and the former president – Barack Obama included "Jícama" in his list of favorite songs of 2019.
"That was pretty crazy! I had no idea he was gonna do that!" Garcia gushes on the phone from Richmond, Virginia.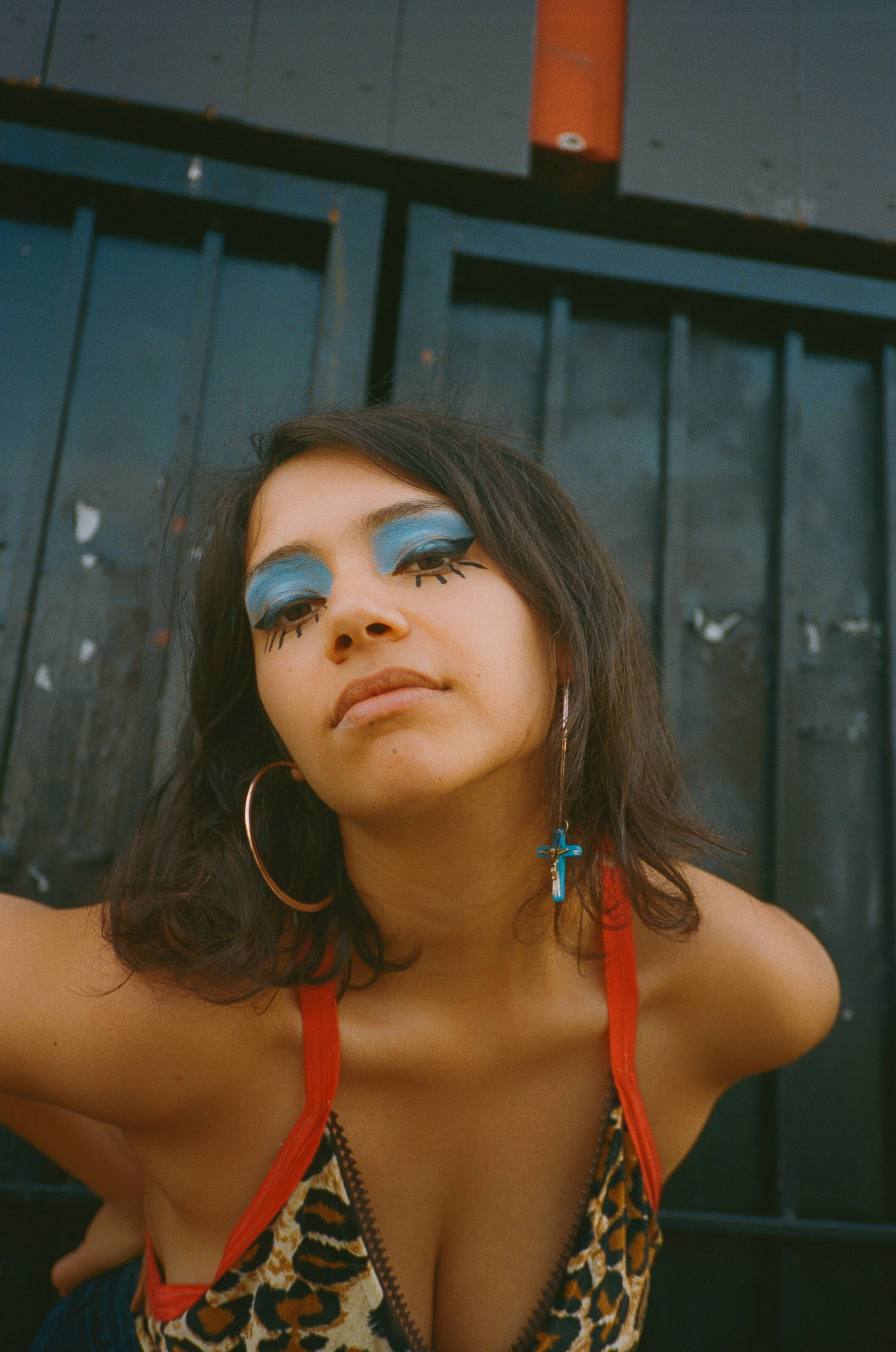 Touring the country with Mitski, Phoebe Bridgers and Natalie Prass will also get one noticed. But Garcia is about to get even more attention with the release of her kaleidoscopic sophomore album, Cha Cha Palace, on February 28 (via Spacebomb Records). Fans of Rosalía, The Knife and Vagabon will all find something to love on the album, which blends everything from pop and rock to reggaeton, dancehall and experimental electronica.
Garcia has been working on Cha Cha Palace since she moved to Richmond as a teenager with her family, roughly five years ago. The album's name comes from an old nightclub that she learned about through Rockin' Robin, a fixture in the local music community. "He's well-known for going to different concerts all around town and just coming to dance," Garcia says. While her family has since returned to Los Angeles (where Garcia was born and raised), she decided to stay and forge her own path as an independent artist.
It hasn't always been easy, but over time she's found her place, and herself. It took living away from her Latinx community in Los Angeles to really accept and embrace her identity. "Back then I often saw myself as not being cool like the kids of screenwriters and stars," she admits. While performing a few years ago, she had a "mini epiphany" when she looked out into the audience. "I didn't see anybody that looked like me," Garcia says.
"I used to get self-conscious, because sometimes the thing that makes you who you are, and that makes you yourself and beautiful and artistic is the thing that can exclude you. But then I realized that there was power in that, and that there's no time to feel insecure because what I really should be doing is uplifting people through music," she says. "That's a message that I needed to hear myself. Not to compare myself to people, but to just raise up what I know and who I am and the way that I grew up."
To reaffirm this message of pride in her dual identity, "Jícama" appears twice on the album. The first version features Garcia's voice, programmed beats and intimate recordings of her family talking at home. The second is more fleshed out with guitars and traditional Mexican folk instruments. "Like a Mexican party!" she says. The single is a composite of those two album versions – "we combined those two identities!"
In a way Garcia's new single, "Guadalupe," which premieres today on i-D, continues this theme of pride, but with a shift toward female empowerment. The song is a reflection on La Virgen de Guadalupe (the patron saint of Mexico) and all her power and complexities.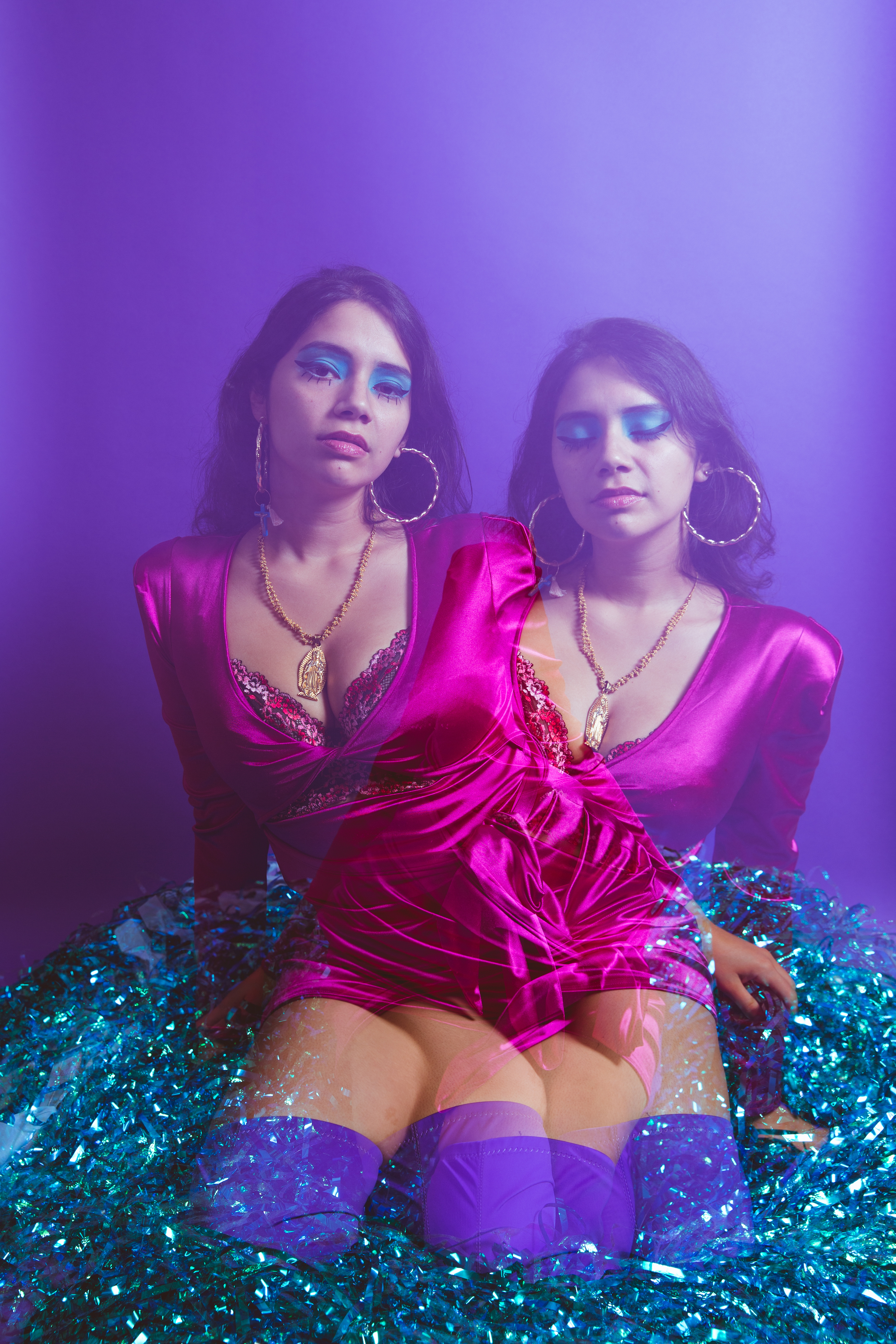 "I grew up seeing her image everywhere. Like, all over my grandparents' house. We were taught to pray to her and it wasn't until I got older that I really started to appreciate her significance," Garcia says.
"I thought it was cool to have a matriarch to look up to and to pray to. But I also felt the need to say something about it. I would notice all these grown men praying to La Virgen de Guadalupe and giving her respect, but then not necessarily respecting the women around them."
Garcia then began to equate La Virgen de Guadalupe with all young women who are doubted or disrespected. "She's a young girl that's small and nobody thought that she could do this, but here she is!" There's a line that's repeated in the song: "Your power isn't defined by your physique," Garcia explains. "Here she was, all powerful, iconic, in spite of being a woman, in spite of her size, and we are too. We can be anything. Your power isn't defined by your physique."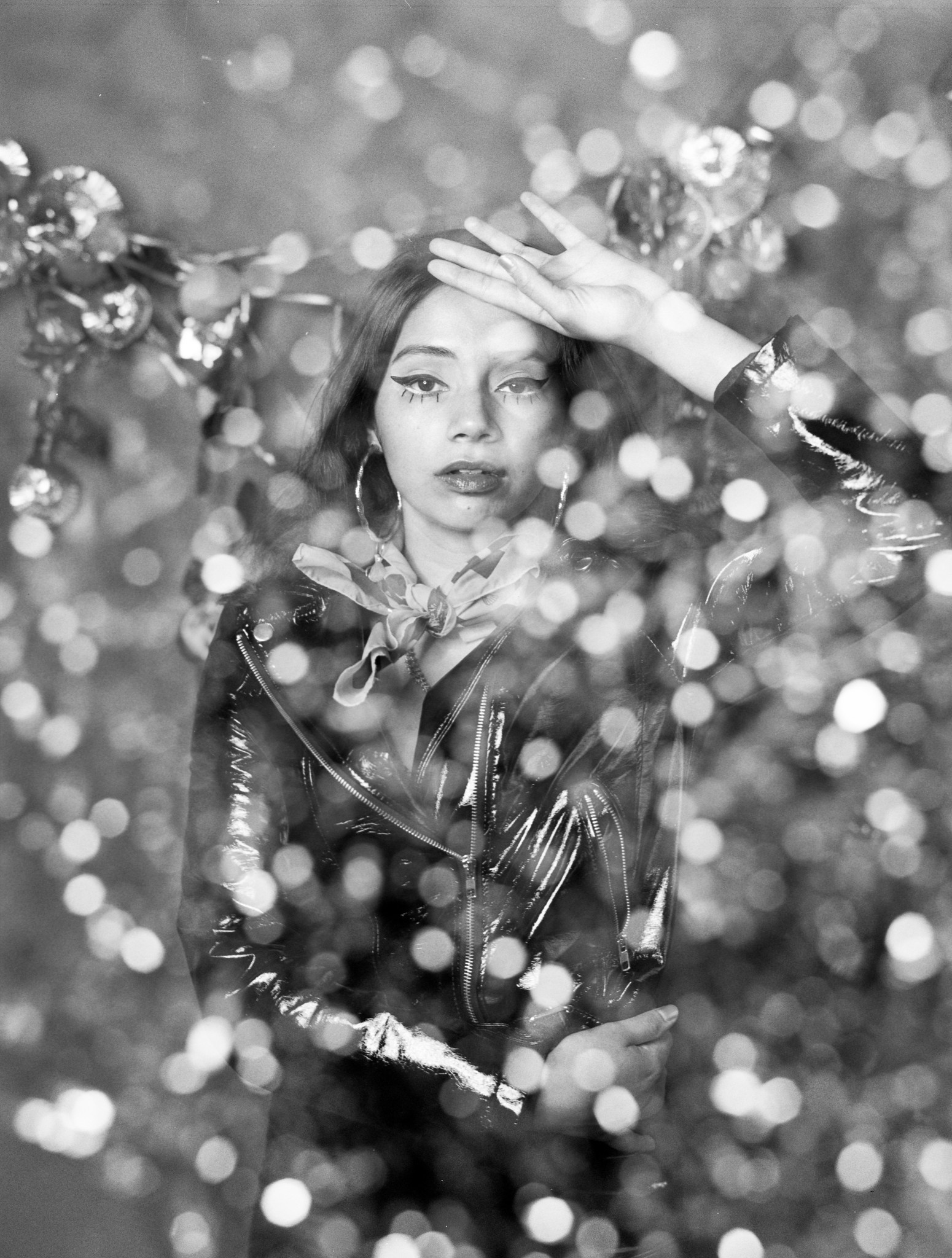 The video for "Guadalupe" is a personal depiction of that, starring Garcia and her two younger sisters. It was directed by Spencer Ford, who made all of Brockhampton's videos for their most recent album Ginger. "The sixteen-year-old was like 'is this gonna look stupid?'" Garcia laughs. "I was like, 'Hey! Don't be a hater! It's gonna be cool, I swear!'"
The shots of joyrides in LA, synchronized dances and Garcia's dramatic poses in boldly colored outfits, call to mind M.I.A.'s "Bad Girls," despite the vast geographical and societal differences between the videos. "Because Mexican and Salvadoran culture is so colorful, I have really been leaning into my colors lately," Garcia says of the video's vibrant color palette.
The song's dramatic droning sounds and Garcia's powerful layered voice reflect the initial trepidation and eventual thrill of seeking and finding pride. "I thought about what I wanted my little sisters to hear," Garcia says. It's indicative of what's to come with Cha Cha Palace – a colorful, exuberant and life-affirming work.
Preorder Cha Cha Palace here. Catch Angelica Garcia at Elsewhere Zone One in Brooklyn, NY on 1/27, at San Francisco's Noise Pop Festival on 2/26 and at SXSW Music Festival in March.