Gucci's latest campaign is a slice of doppelgänger heaven
Shot by Max Siedentopf, the luxury brand's #AccidentalInfluencer images will have you seeing double.
|
07 February 2020, 4:25pm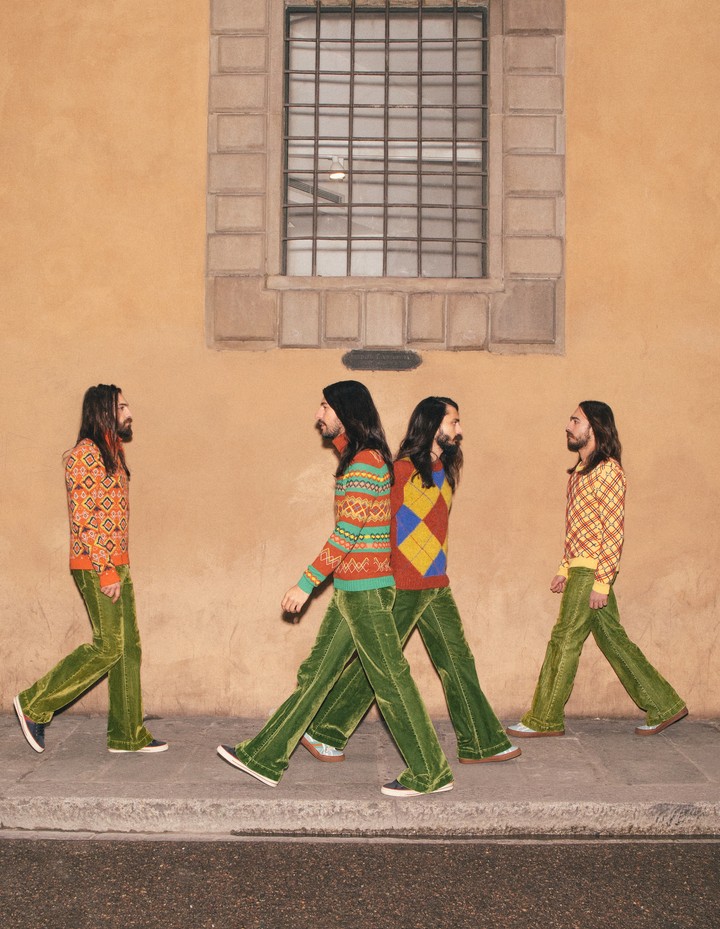 Over the last few years, Gucci have cemented themselves as master purveyors of only the dreamiest, most luxe nostalgia; their runway shows and campaign imagery presenting a thoroughly modern take on vintage-inspired pieces. With their latest campaign, #accidentalinfluencers, the luxury house continue to channel that doubling of modernity and nostalgia with a soft-focus exploration of the doppelgänger.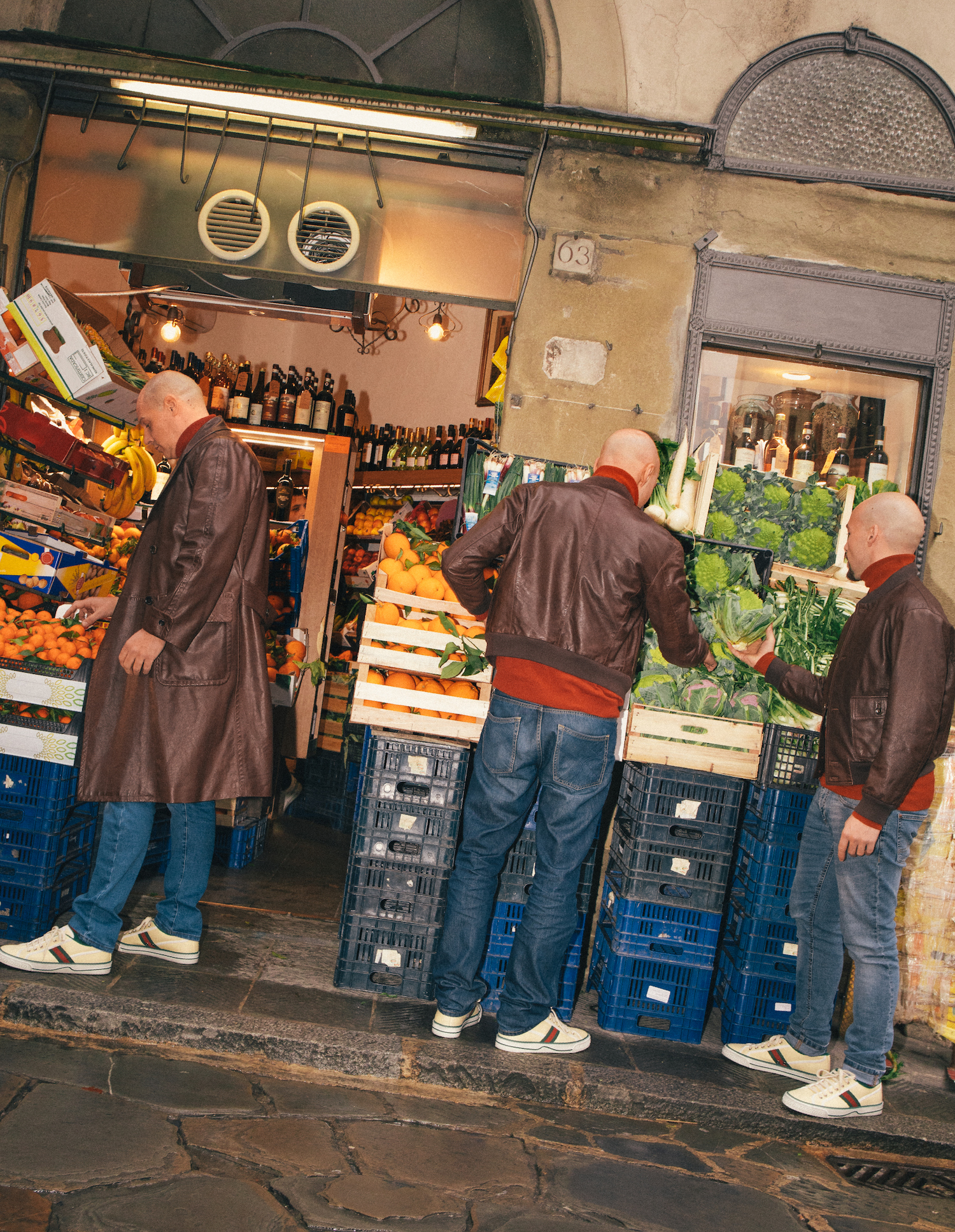 The campaign for their Gucci Tennis 1977-- a shoe inspired by one of the house's archival designs from that eponymous year -- plays with the idea of copying and inspiration. In the wonderfully wacky images from the mind of London based artist, photographer and director Max Siedentopf, we see groups of quasi-dopplegangers old and young, in near-identical outfits brought together in ordinary circumstances (taking the train, having tea) by surreal coincidence -- all as if serendipitously captured by an amateur photographer who just happened to be nearby.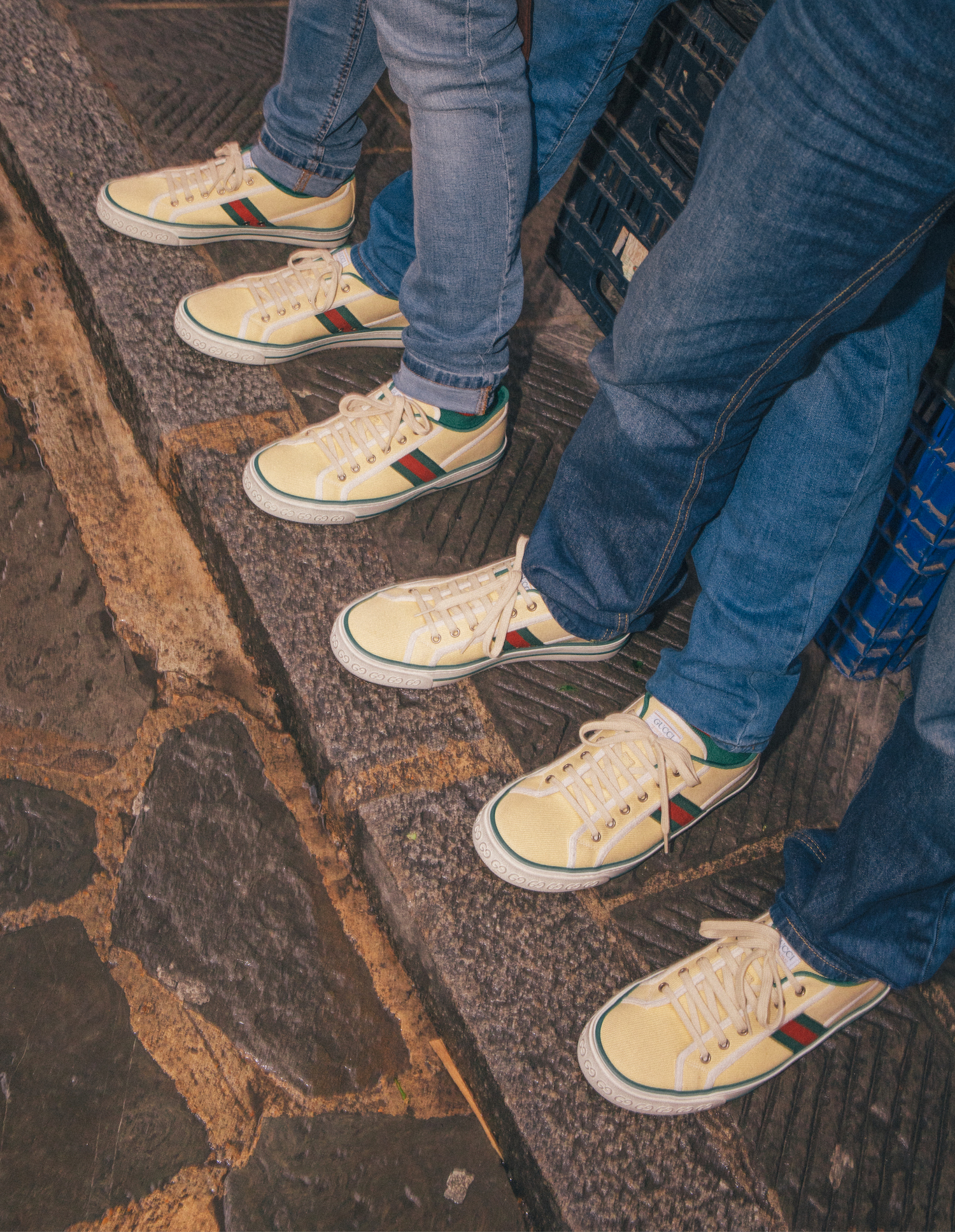 But it's not all looking back with rose-tinted glasses. As part of the campaign's run you'll see bespoke choreography videos for TikTok, specially created Instagram stories, and via the magic of augmented reality, you'll be able to "try on" the iconic shoe. Technology! It's the future!
Siedentopf's gorgeous series of images will have you seeing double and thinking: "well one of them has to change!" -- just anything but the shoes. Check out the campaign below, exclusively on i-D: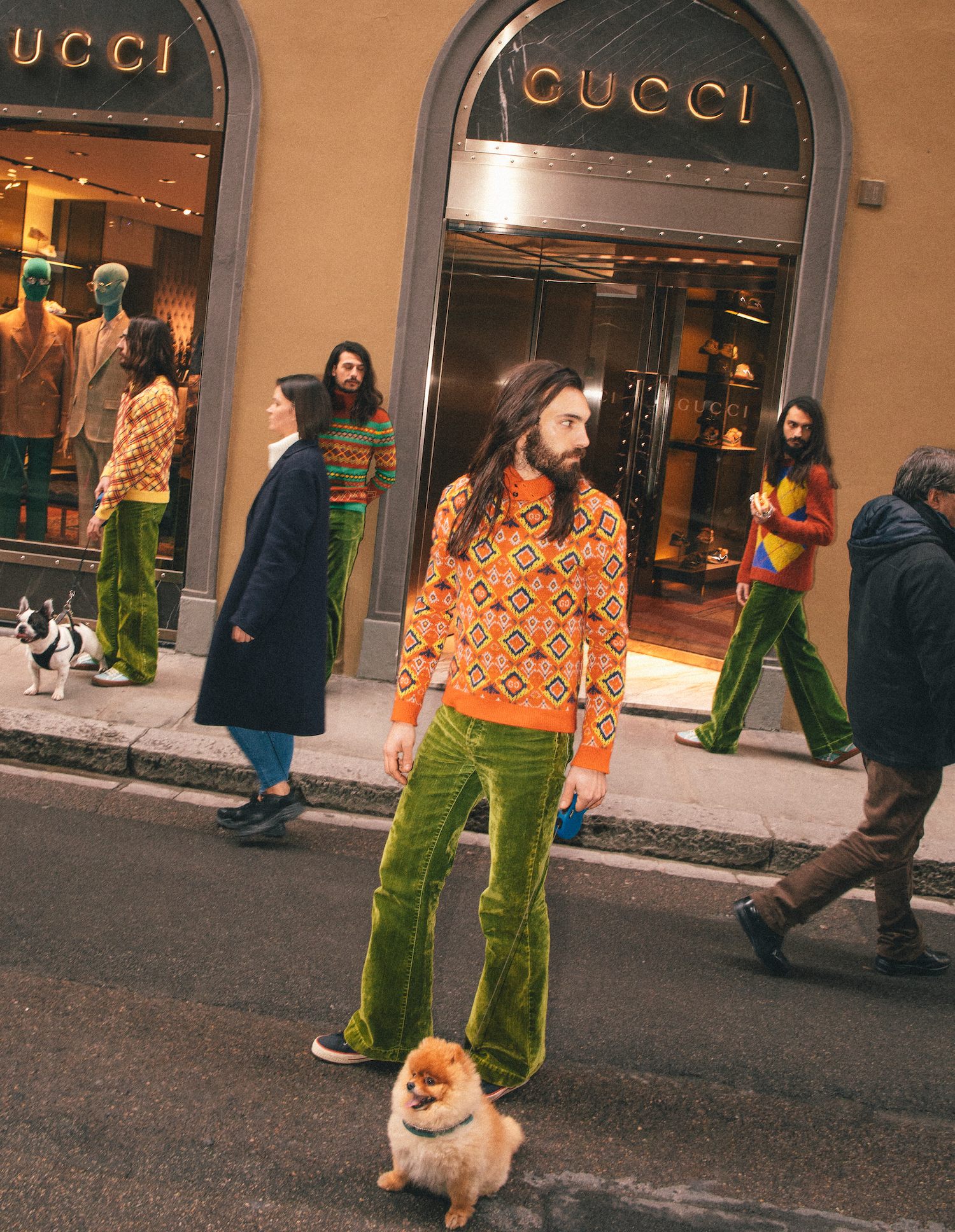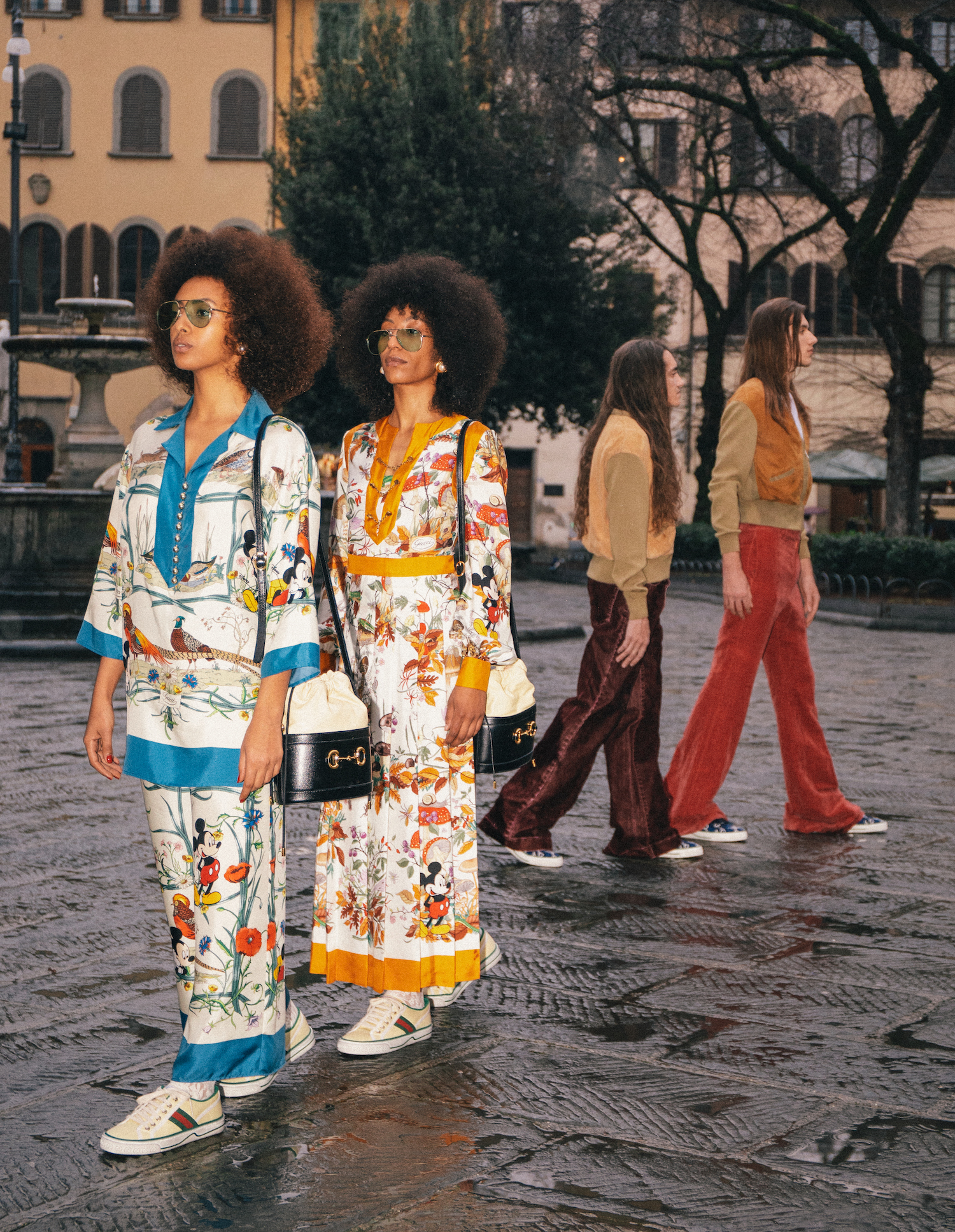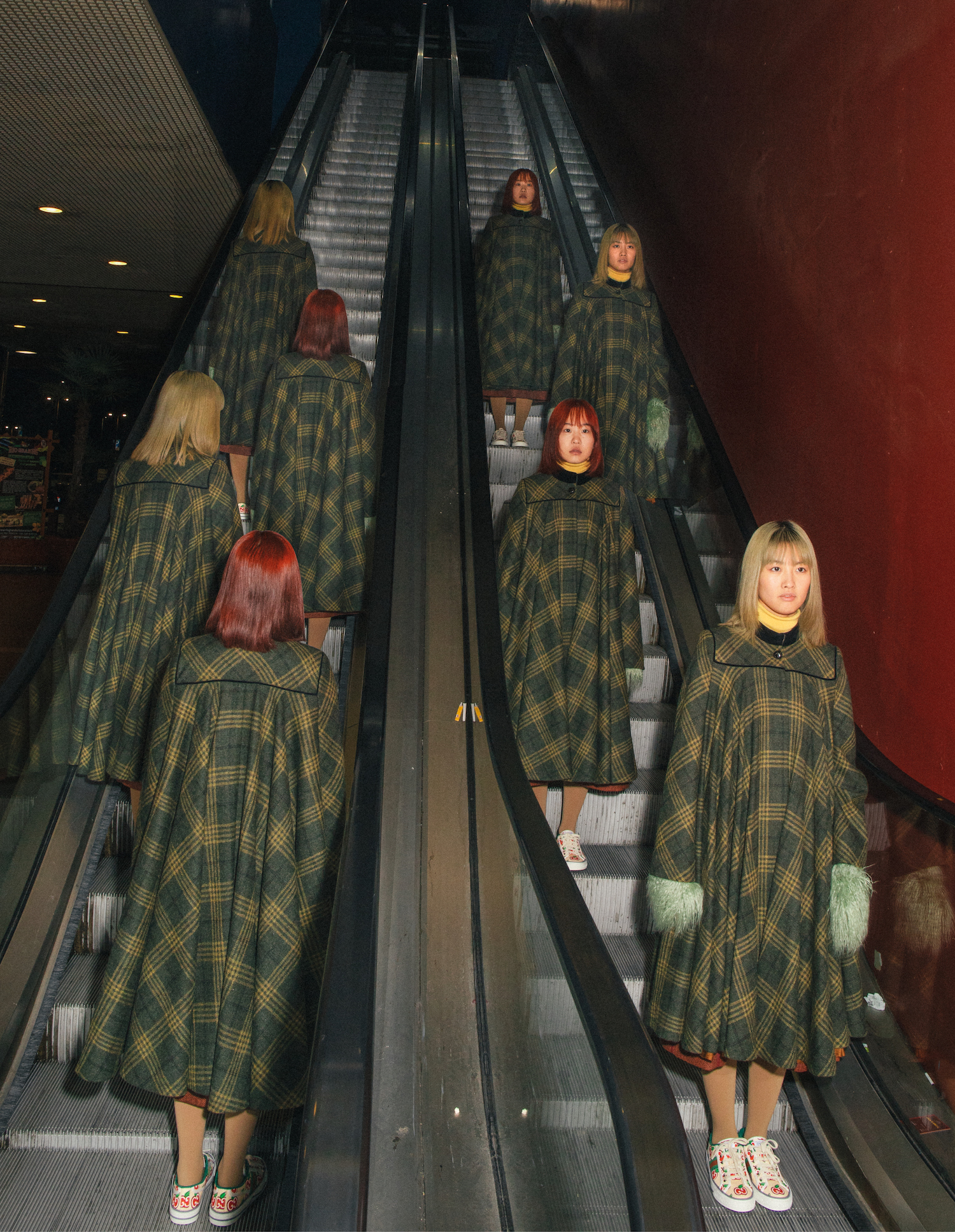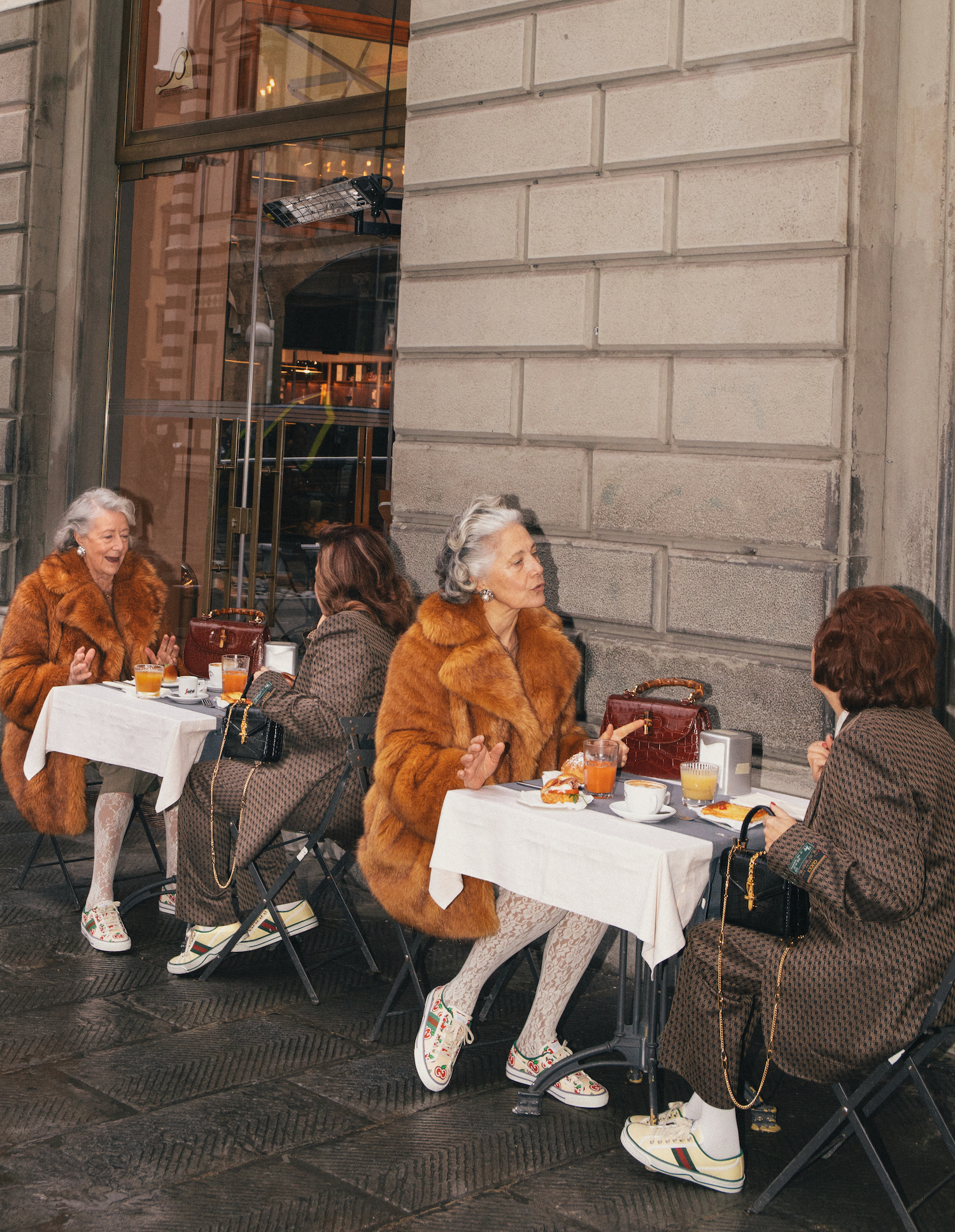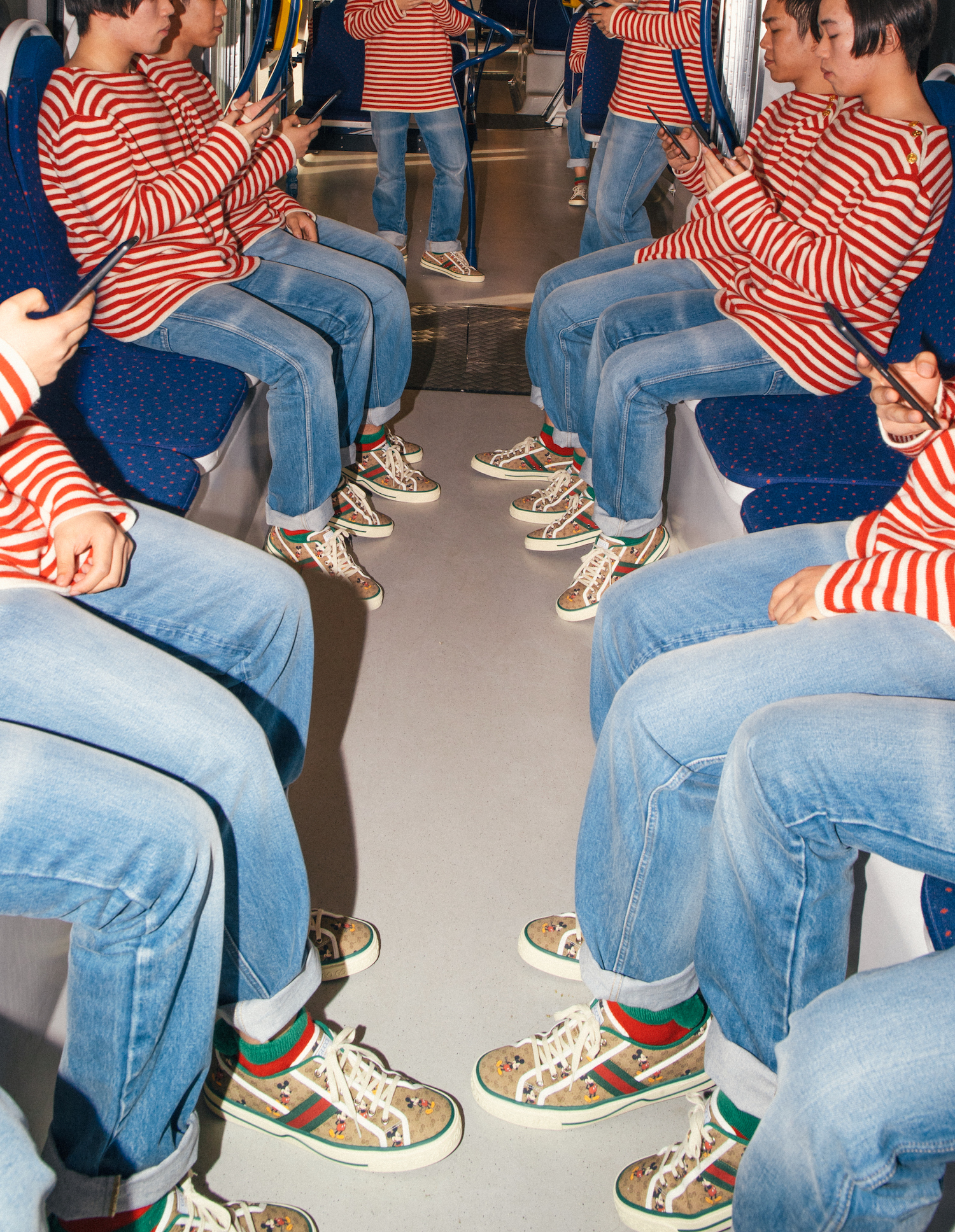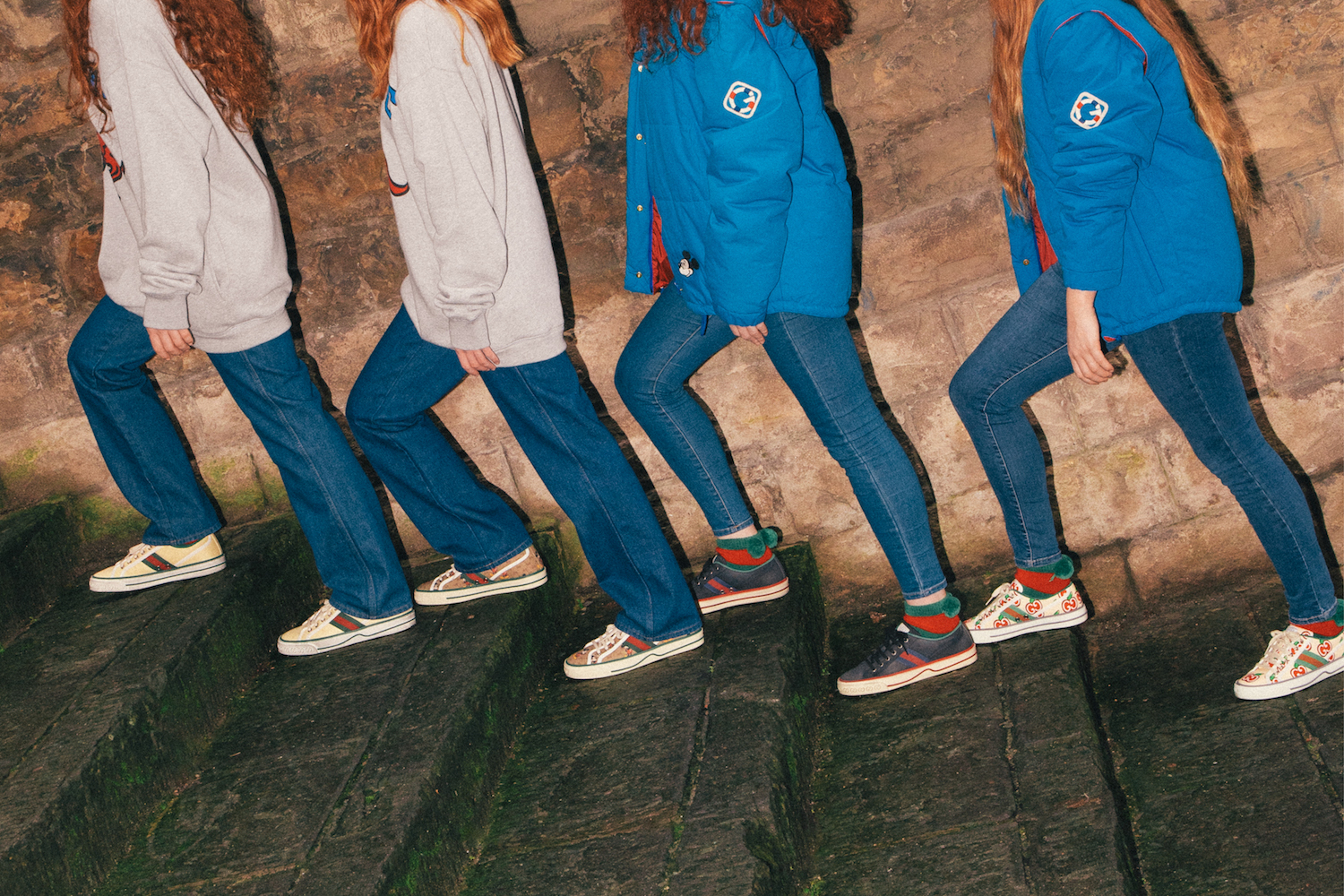 Tagged: