Maison Margiela debuts Tabi Reeboks at Haute Couture
John Galliano presents face morphing masks, wild glamour and split toe trainers.
Oh, to see John Galliano do glamour again! Not just any glamour — but proper, slinky, coat-shrugged-off-the-shoulder glamour — the kind not seen like this since his Dior days, or even the his earlier shows in Paris. His latest artisanal couture show for Maison Margiela was full of "bourgeois gestures," as he explained in that unmistakable drawl on his seasonal podcast. "The insolence in the way you tie a bow, the shrug of a coat off the shoulder, the way you tie the sleeves on a twinset," he continued.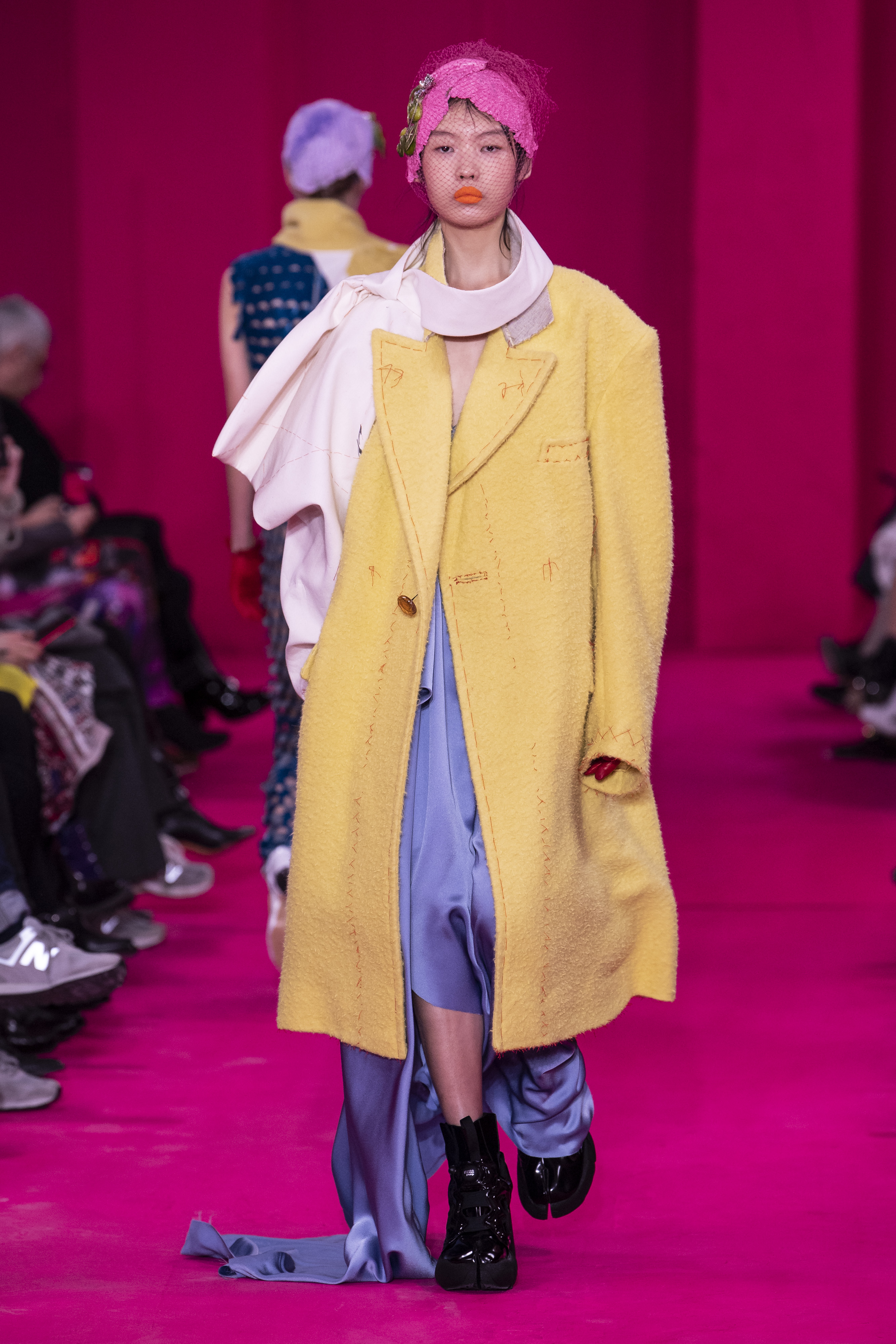 But whereas in a previous life, John would have relished in the excess and unbridled opulence of Veblen consumption and bourgeois taste — today, he has gotten with the times and can see that neither is very appropriate or relevant for right now. Instead he has joined the reuse-recycle-rethink movement. He was always more of a rebel than a bourgeoisie, after all — and there couldn't be anyone better to make going green look so glamorous.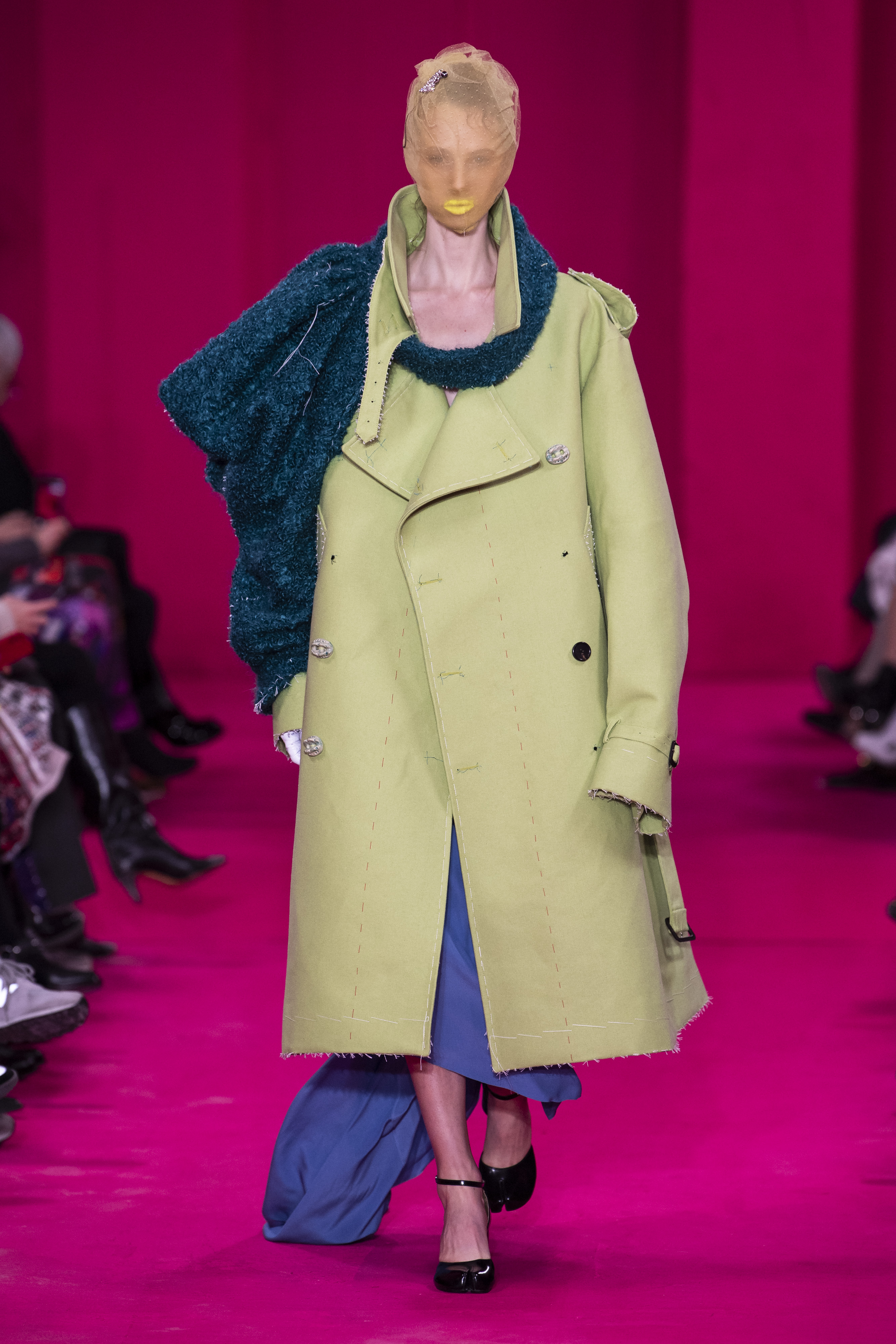 So the collection was predominantly made from second-hand clothes and materials, which John encouraged his team to go out and search for in charity shops. Of course, Martin Margiela was a pioneer of upcycling, often turning old clothes into new ideas. John's interpretation of that philosophy is centred around the 'memory' of clothes and what they symbolise, and that's what drives him to completely reimagine them as something new — with a faint whiff of nostalgia.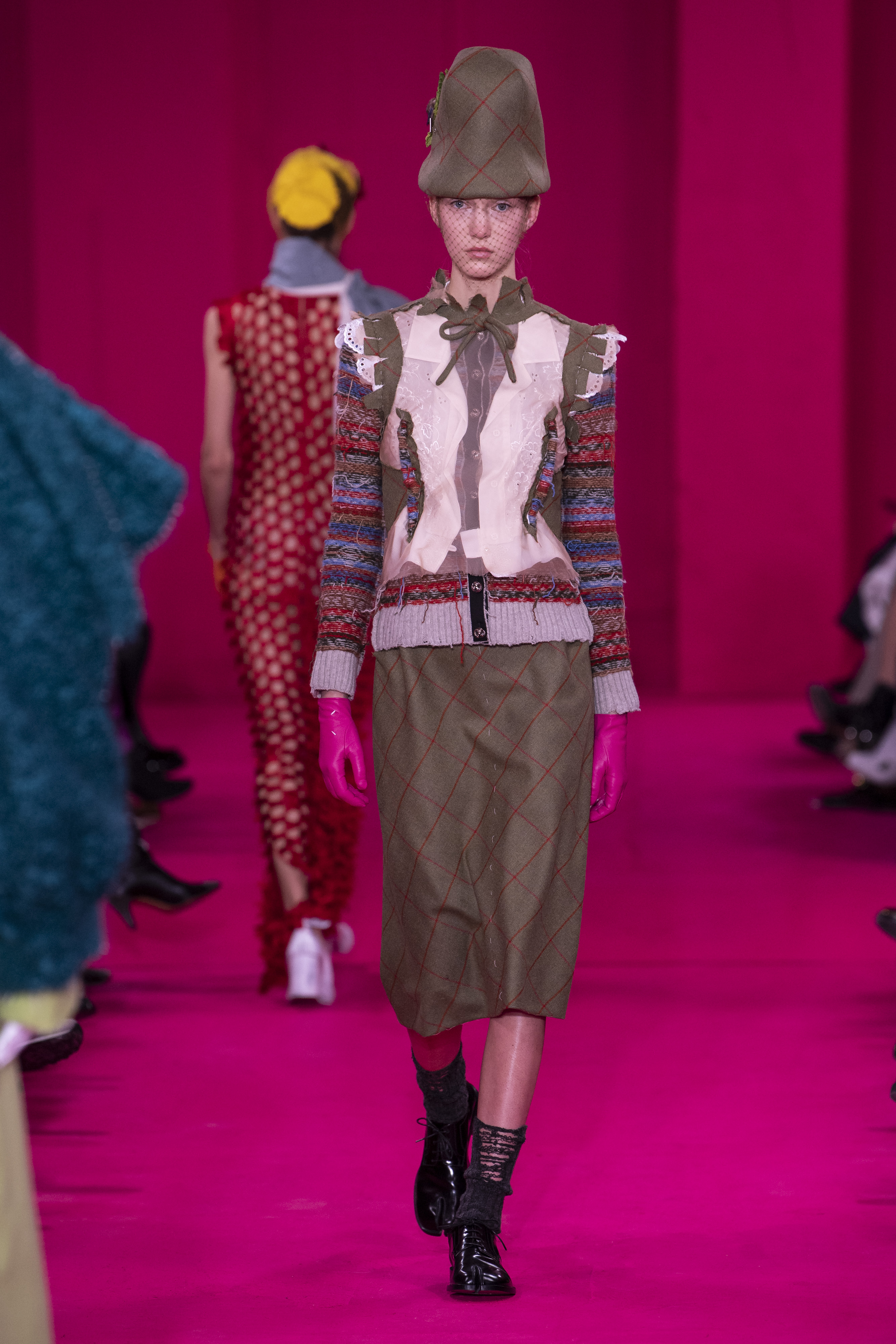 "The birth of what we're living now — consumerism and capitalism — started when the bourgeoisie was born after the industrial revolution, a time of mass innovation and consumerism regardless of any effect on the world," John explained on the podcast. "Now we are inspired to fulfil the demands of an ethical conscience; luxury nowadays is being able to buy something that fits those ethics. Our footprint leaves a lasting imprint on the world."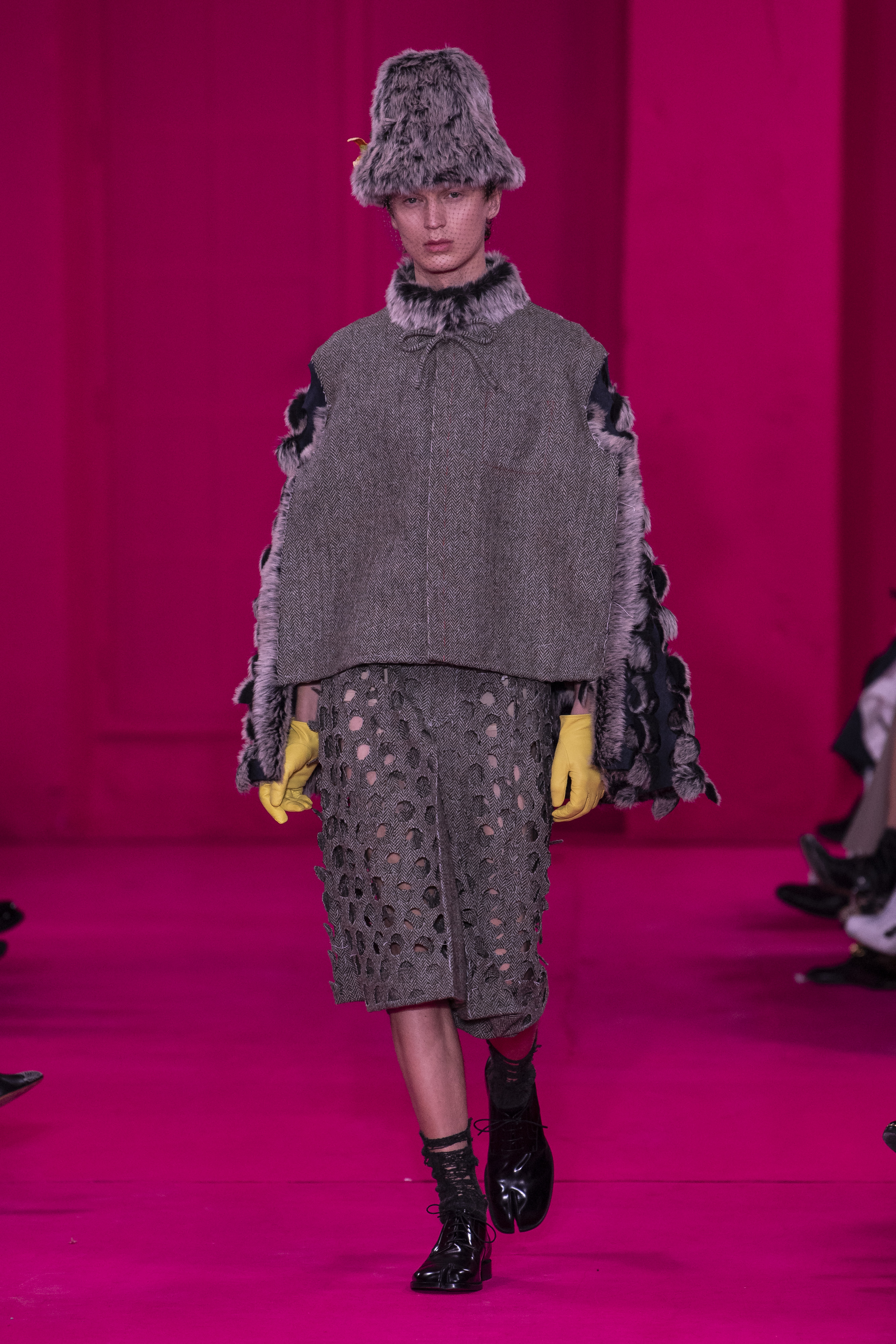 Cue whippet-slim bias-cut gowns, cut with a single seam for a slouchier fit, that had all the "nonchalance of a string vest", as John put it. Bourgeois staples such as little tweed jackets, trench coats and foulard scarf were taken apart and re-pieced into sartorial exoskeletons of what they once were. Exaggerated cloche hats came with smatterings of second-hand costume jewellery and fresh vegetables were reimagined as millinery, cabbage leaves painted neon-bright and mini carrots and haricots verts arranged like Lemarié feathers.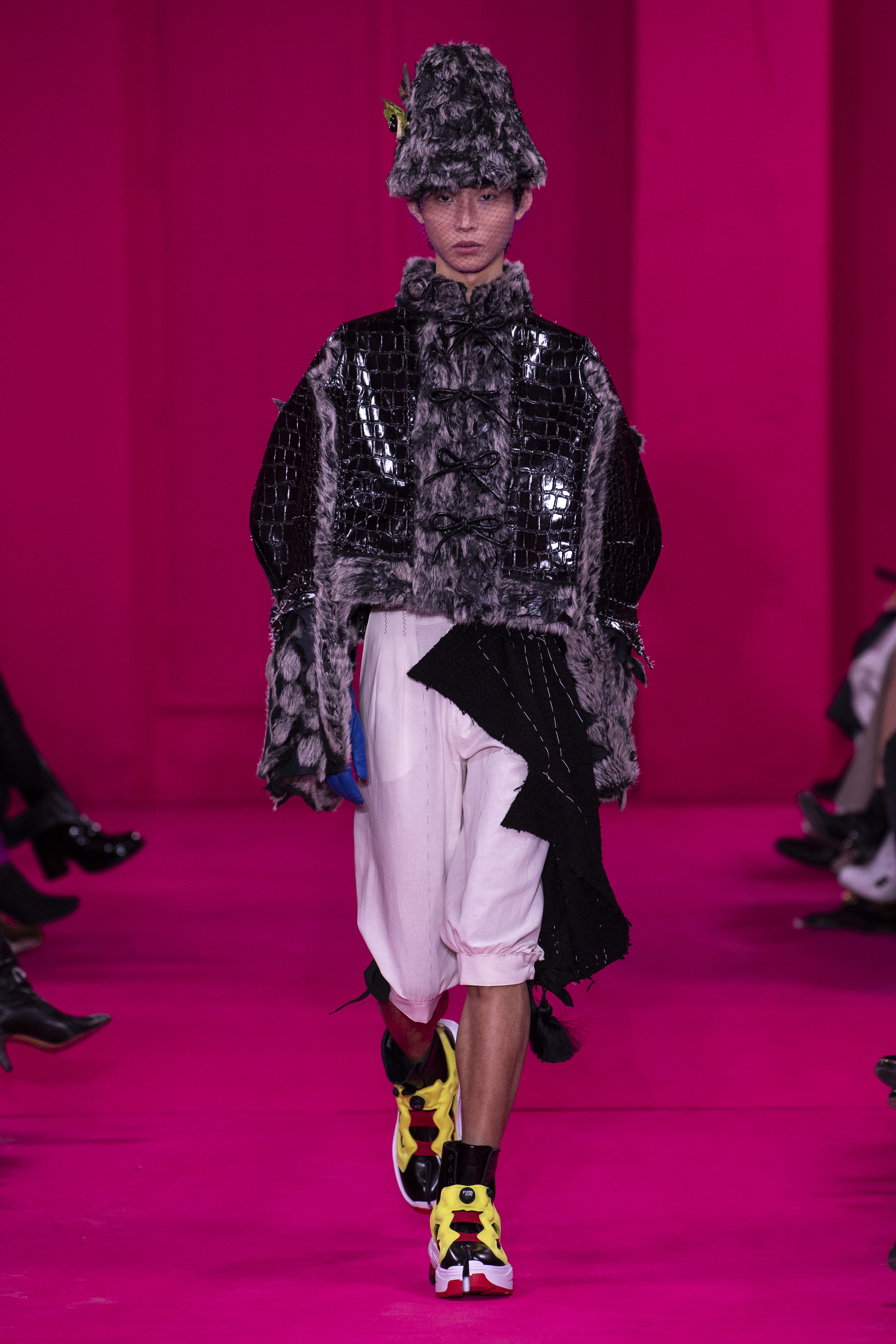 Even traditional tweeds and dusty old herringbones were taken apart and completely repackaged as elegant evening capelets, tied around the neck and draped onto a single arm. Hand-cut holes, almost like an abstracted lace, which was this season's take on décortiqué (the Margiela term for reducing a garment to its core structure). Left open so that halves of the circles revealed the contrast of the linings — "fabric sequins" — it lent faux-fur capes, bias-cut gowns and slouchy little flapper dresses a wonderful en tremblant movement in motion.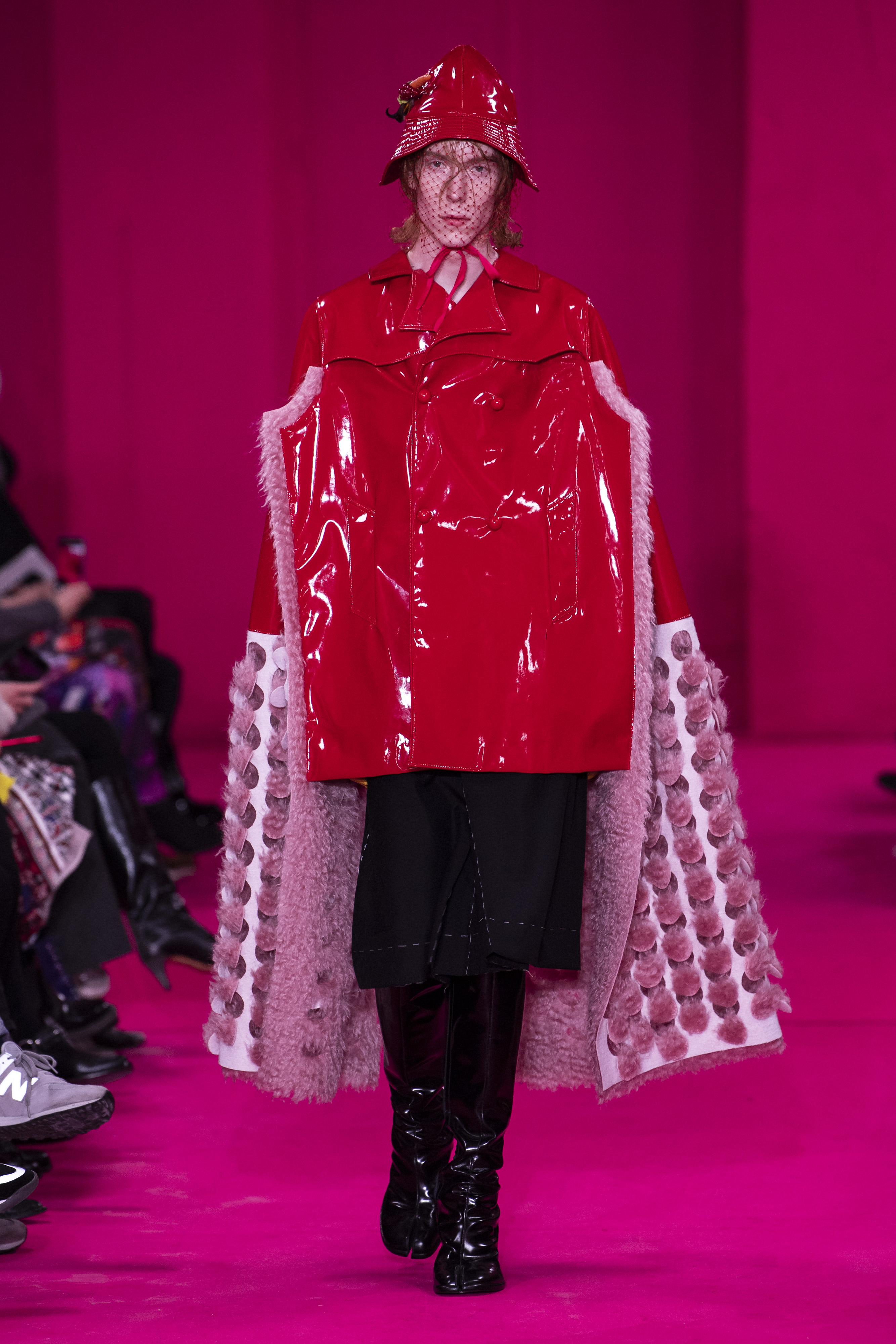 There was so much to look at here, so much to listen to (including a recording of Meryl Streep warbling as Florence Foster Jenkins). It was a complete sensory overload, right down to the floor-to-ceiling shocking pink — which someone had left footprints of (in the new Reebok-Tabi hybrid, I'm guessing) around the neighbourhood of the show, which I noticed walking back to the Metro station.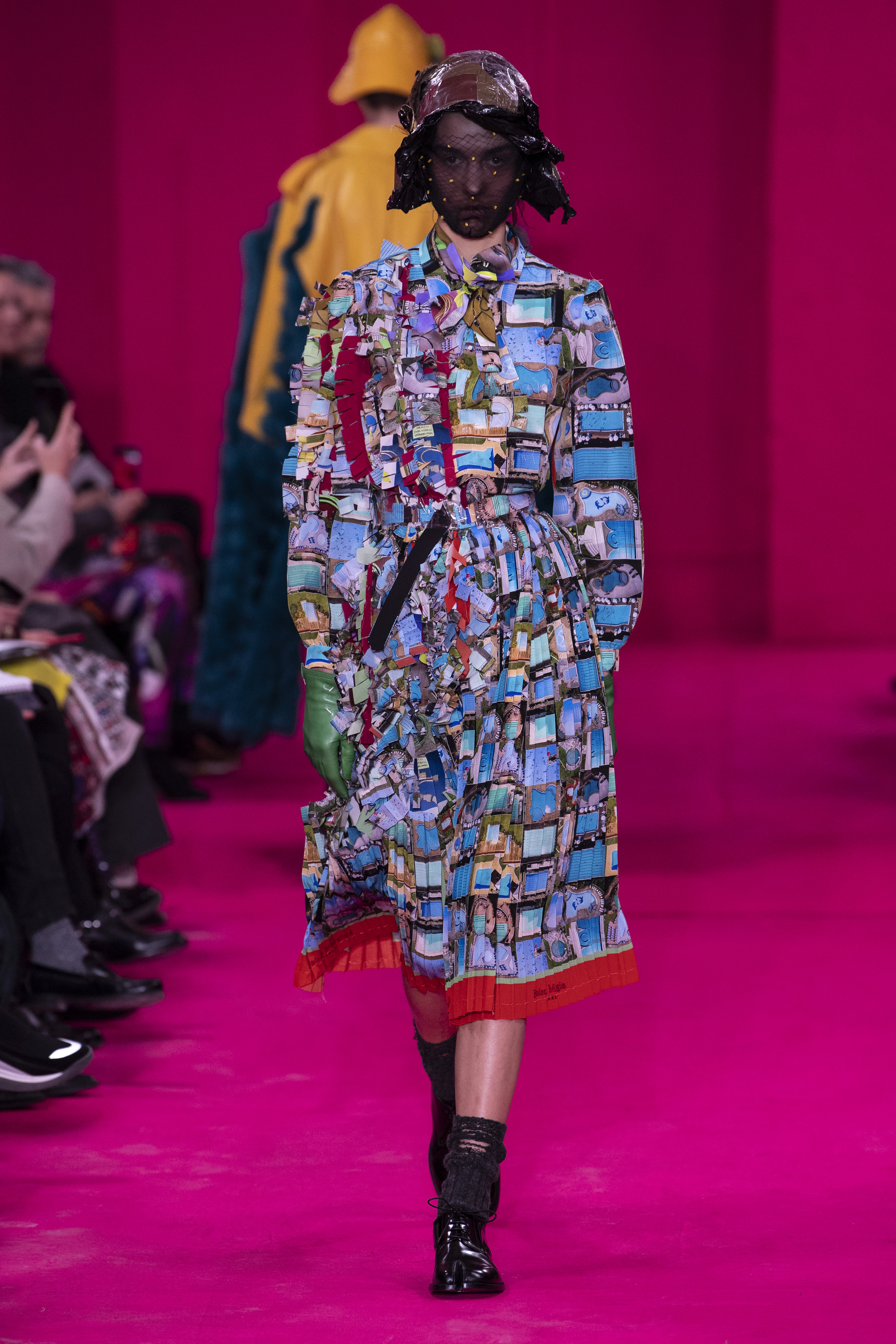 The memory of it, you see! The carbon footprint! The lasting imprint of it on the world! It all makes sense. Aren't we lucky to be living at the same time as John Galliano? The world is changing, and he is evolving with it — taking it apart and making re-piecing it together, one bias-cut dress at a time.