Vanessa Vanjie Mateo: "What am I taking into 2020? Fenty Beauty products!"
Rihanna puts questions to the Ru Paul's Drag Race Star.
This story originally appeared in i-D's 'Rihannazine' Special Edition, no. 01, 2020. Order your copy here. For this one-off project, Rihanna put a series of questions to the people shaping culture today, and invited them to share their visions for 2020.
Can you introduce yourself?
I am Vanessa Vanjie Mateo, from Ru Paul's Drag Race, and I'm Rihanna's favourite drag queen. I claim that for my damn self. I gave myself the title.
What would you say was your biggest success to date?
It's hard to pinpoint one thing that's been a big success, because I feel like every day has a new success. Like today, I'm doing this for Rihanna, and that's probably my new biggest success. Shit, I'm just successful, I don't know! I can't pick one, bitch! It's like picking one of your children as your favourite. When Rihanna found out who I was, that was my most recent success. She's always been my favourite. Can you imagine how that felt? Shit! It's like your first crush.
What would you consider to be your biggest failure?
I don't do failures, because every failure is a reason to keep moving and grooving, and you grow and learn. But if I had to pick one so I wasn't copping out on the question, it would probably be one of those fuccbois from 2019.
What would your question for Rihanna be?
Miss Thang, when am I gonna be in your next video? I'm not gonna ask about the music, because everyone's gonna ask that. I just want to be in your next video! How about that!
What are you taking with you into 2020, and what are you leaving behind?
What am I gonna take into 2020? I'm gonna take all the Fenty Beauty products. That's what I'm taking, bitch! All of the make-up. And all of the success, and all of the blessings. And I'm leaving behind all of the fuccbois. It's 2020, bitch! Secure the bags. And yes, I said "bags" with an s.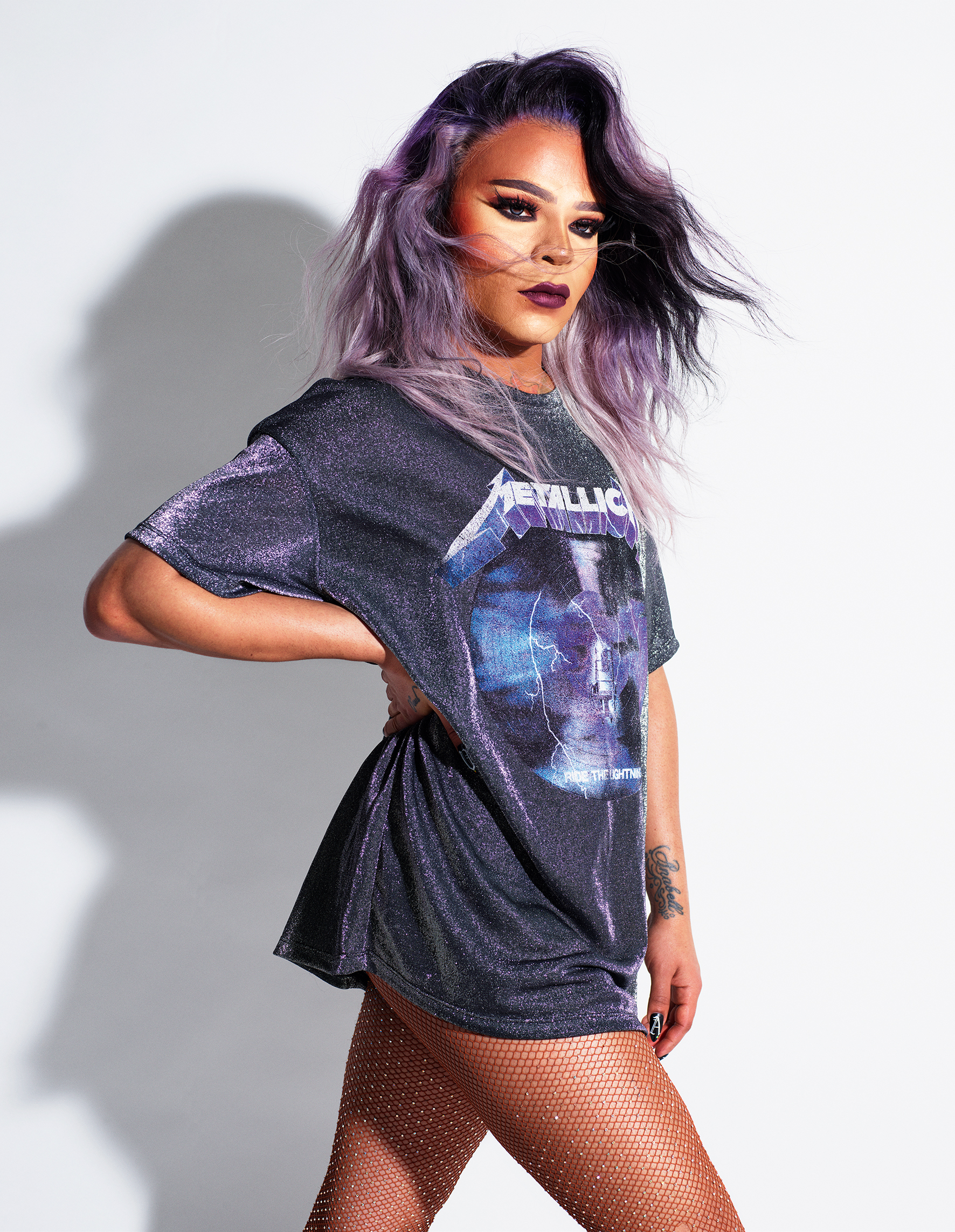 Credits
---
Photography Mario Sorrenti
Styling Alastair McKimm
Hair Duffy at Streeters.
Make-up Kanako Takase at Streeters using ADDICTION Beauty.
Nail technician Jenny Longworth at CLM using CHANEL Les Vernis and CHANEL La Crème Main.
Set design Emma Roach at Streeters.
Colourist Lena Ott for Suite Caroline.
Lighting technician Lars Beaulieu.
Photography assistance Kotaro Kawashima and Simon McGuigan.
Digital technician Chad Meyer.
Styling assistance Madison Matusich and Giulia Bandioli.
Tailor Hannah Wood.
Hair assistance Lukas Tralmer, Amidat Giwa and Shaun McIntosh.
Make-up assistance Hiromi Ilsuka and Kimie Yashiro.
Nail technician assistance Nichole Williams.
Set design assistance Nia Samuel-Johnson, Louis Simonon and Eddie Amos.
Production Katie Fash.
Production coordinator Layla Némejanski.
Production Suzy Patten at Holmes Production.
Production supervisor Molly Zinar at Holmes Production.
Production coordinator Alex Whiting at Holmes Production.
Production runner David Herm.
Production intern Marta Pera.
Casting director Samuel Ellis Scheinman for DMCASTING.
Casting assistance Cicek Brown for DMCASTING.