How sobriety helped Waxahatchee make her best album yet
Katie Crutchfield tells i-D about hitting rock bottom, finding time for self-reflection and the making of her Americana-inspired record 'Saint Cloud'.
Photo by Molly Matalon.
Two years ago, Katie Crutchfield realized she needed to make a change. Music was a part of it, but more than anything, the singer-songwriter, known as Waxahatchee, knew she needed to get sober.
"I had a pretty high [rock] bottom," Crutchfield told i-D over the phone. "It's not a particularly salacious story, but I had a problem and I had been struggling for a long time." Crutchfield maintains she was "very high-functioning," but ultimately thinking about drinking became something that took up too much of her brain capacity. "It was so distressing," she recalls.
In her early twenties, Crutchfield worked 40 hours a week at a coffee shop, earning barely enough to get by in New York and unable to afford touring. Therapy and the transition from her twenties to her thirties was transformative. "Now I do music as my job and I live in the Midwest and, you know, obviously getting sober is such a big change," she says. "I think I'm like basically a totally different person now."
Crutchfield has been making music as Waxahatchee for more than a decade, but she began her career in her teens, forming the pop-punk outfit P.S. Eliot with her twin sister. They made the rounds on the DIY circuit, first with basement shows in Birmingham, Alabama before playing punk venues in Brooklyn. As P.S. Eliot disbanded in 2011, Crutchfield's career as Waxahatchee took off. Just a year later, she released her debut album American Weekend.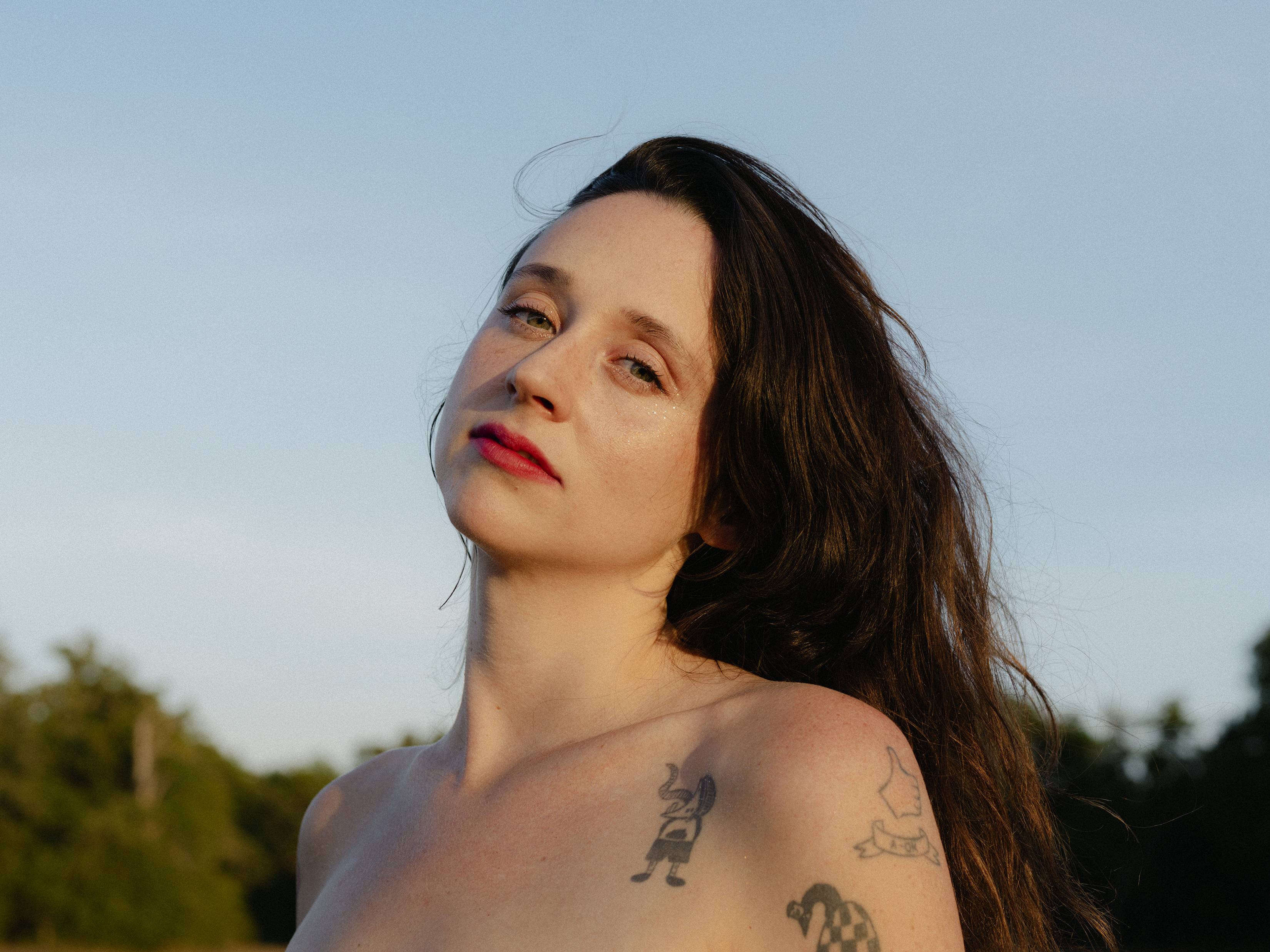 She's since grown up and waded through a lot of change, all the while releasing four studio albums. "I think when we're in our early twenties, we're so intense and everything feels so do or die, fight or flight and so black and white," Crutchfield says. "I didn't have a good understanding [of] nuance or really welcome that. I think now I have softened a little bit, and I try to be soft in all areas of my life, as often as I can be."
And with that, Crutchfield found herself in a state of self-reflection. Her last full-length record, 2017's Out in the Storm, was penned during a hyper-charged time, where she was writing music as a vehicle to heal. The record, with its atmospheric urgency and heavy guitar riffs, reflected the crisis state she was experiencing. There wasn't a lot of space. "As I toured that album, I knew that that wasn't going to be a sustainable sound," she says.
While she loved Out in the Storm, she knew she'd need to pivot her direction. That's where her 2018 EP Great Thunder came in: It became a "palate cleanser" for her and her fans. "I wanted to almost give a warning: I'm going to go in a totally different direction," she says. What transpired was the most minimal release she ever had. It was an indicator that things were about to shift. She'd spend the next two years working on herself, first moving back to Alabama (the project is named after Waxahatchee Creek in her hometown), then getting sober and relocating to Kansas City.
Crutchfield took her time with new material, though. In the early months of her sobriety, she didn't force herself to write or define what she was working on. In her free time, she found clarity, and a specific vision for what would become her fifth record, Saint Cloud, with the help of musician and producer Brad Cook. The album will be released on March 27, via Merge Records.
Unlike Out in the Storm, which saw Crutchfield as an observer, Saint Cloud saw Crutchfield looking inward, to a more healed place. "I can look inward all day long and point out a million things about myself that aren't great, but I need to work on," she says. "I felt I was in the right headspace to share in that way."
Crutchfield found a few pockets of influence for Saint Cloud. She found herself drawn to the women of Americana and alt-country, mainly, Lucinda Williams. "I was really listening to that kind of music a lot and returning to my country roots, which is the music that my parents played growing up," she says. She also found herself going down what she describes as a Fiona Apple rabbit hole — beyond her music and into her interviews on process. Then, there was the influence of SZA's debut album CTRL, which is Crutchfield's "favorite record of the last ten years."
Named after a town in Florida where her father grew up, Saint Cloud shows Crutchfield sharply examining herself as opposed to others. "Every song is really about a specific relationship," she says of the record. But the track "Saint Cloud," which Crutchfield penned first, felt all-encompassing, making it the ideal title for the LP. The soul-baring shows that Crutchfield is a masterclass storyteller, as she documents her road to sobriety and balances being in a relationship with a fellow musician.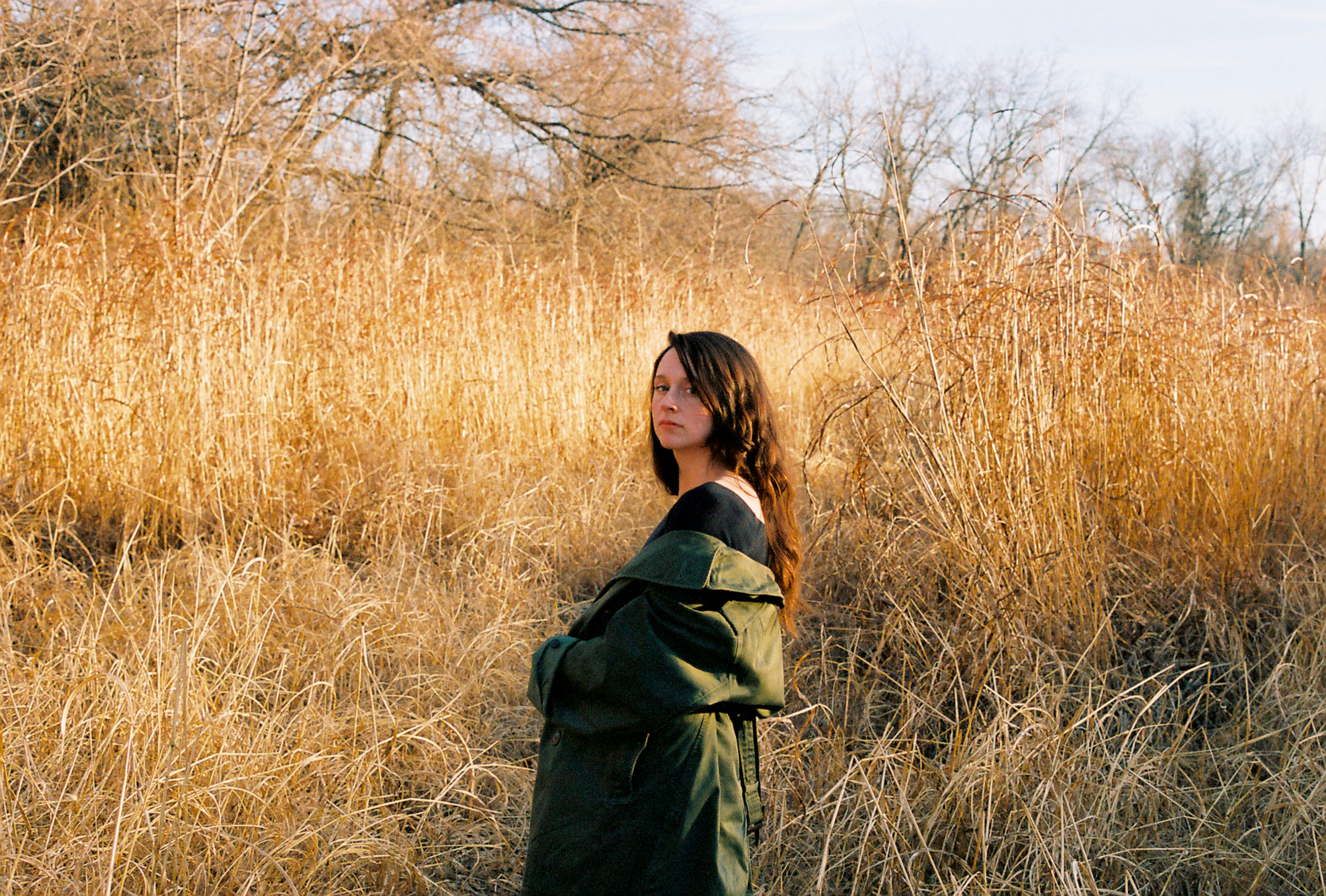 With "The Eye" Crutchfield reflects on the secret language she and her partner, musician Kevin Morby share. "Kevin has been such a huge influence on the record," she says. "I wrote a lot of these songs in our house, and he's the first person who would hear a lot of them."
Unlike Out in the Storm with its guitar-heavy sound, Saint Cloud is stripped-back, taking cues from the classic Americana that Crutchfield was listening to. Her latest album leaves space for her raw narratives to breathe and Crutchfield doesn't shy away from focusing on her own shortcomings. "I hover above like a deity, but you don't worship me," she sings on "Hell," recognizing herself as her own worst enemy.
On the stirring "Fire," Crutchfield crafts a love song to herself: "I take it for granted/ If I could love you unconditionally/ I could iron out the edges of the darkest sky." It's a standout moment of deeper understanding and self-reflection that functions as a central thread of the album.
With Saint Cloud, Crutchfield hopes listeners connect with her story about sobriety, and find the album to be inspiring. She knows that in the past her music "has been really sad, really tortured and leaned heavily on that persona of sad, sort of tortured artists." But she doesn't identify with that person anymore.