Netflix and Instagram have a new pandemic chat show featuring all your favourite actors
Lana Condor, Noah Centineo, and Caleb McLaughlin are all taking part in 'Wanna Talk About It?', a series about looking after your mental health during coronavirus.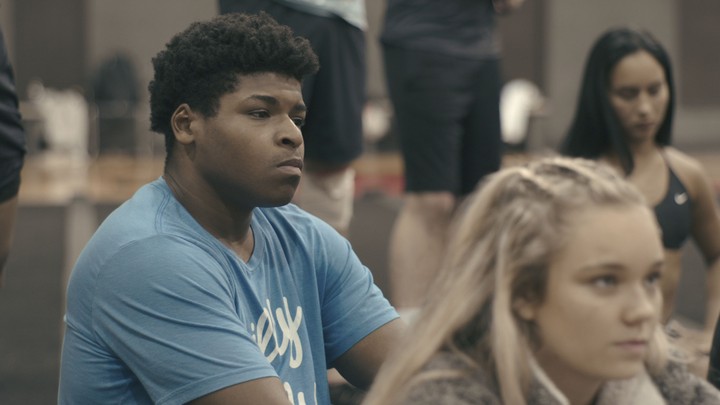 As best illustrated by four tiny, blurry animals, it's tricky to feel anything other than distinctly negative emotions at the moment. The global coronavirus pandemic has drastically changed how we live, work, and socialise, plunging us into a very uncertain future and, for many people, a worse state of mental health.
If you find that you're straight up not having a good time right now, there's good news: Netflix and Instagram have stepped up to help out, and not just by offering a means of distraction. The platforms are partnering to launch a new self-care series called Wanna Talk About It?, which will broadcast every Thursday via Instagram.
"If you're feeling really stressed and anxious, talking through the realities of this strange and confusing time can be super helpful," Netflix wrote in an Instagram post yesterday, "Starting tomorrow at 4pm PT we're launching Wanna Talk About It?, a weekly LIVE series on our Instagram about how to take care of yourself during a global pandemic. Featuring interviews with Netflix talent and mental health experts who will dig into topics like sleep disorders, self care, and anxiety."
The livestream show is set to feature stars from popular Netflix series such as Jerry Harris (whom you may remember as the beacon of good vibes in the docuseries Cheer), Stranger Things' Caleb McLaughlin, as well as To All The Boys I've Loved Before's Lana Condor, and Ross Butler and Alisha Boe from 13 Reasons Why. The actors will be speaking one-on-one to experts from the National Alliance on Mental Illness (NAMI), Mental Health America, The Trevor Project, Crisis Text Line and American Foundation for Suicide Prevention.
To All The Boys' Noah Centineo will feature in the first installment of the new series, where he will be speaking to Dr. Ken Duckworth, the chief medical officer at NAMI, about self-care.