Inside the best cult vintage stores: Six Q.D.
This vintage British workwear and militaria wholesaler is a favourite of designers.
Often just unmarked doors with buzzers off the street, with hundreds of thousands of different pieces in circulation between the store and the stockroom, in our new series we explore a few of the most beloved vintage stores in the world.
In 1972, Alain Ibrahim and his father took over Six Q.D. which was, at the time, a regular military surplus shop. As the years rolled by, military surplus became more and more accessible, so rather than remain specialised, Alain decided to take a different route with the shop. In 1993 he began collecting 1930s to 1950s British military workwear and militaria which he'd been finding intermittently on his travels around Europe. "I've got a little bit of American that I find now and again," Alain says, "but 99% is British".
Alain began selling his specialist selection at Portobello Market in 1996. Once he'd built up a solid base of regular clients, he moved his shop to a permanent space on Old Kent Road -- where Six Q.D. currently resides. The popularity of his business meant he needed to meet clients more regularly than just one day a week. "Once they know who you are, they know," he says, "it's not easy to find a selection like this in one place so instead of finding 10 items down the market they can come here and look for 600 items."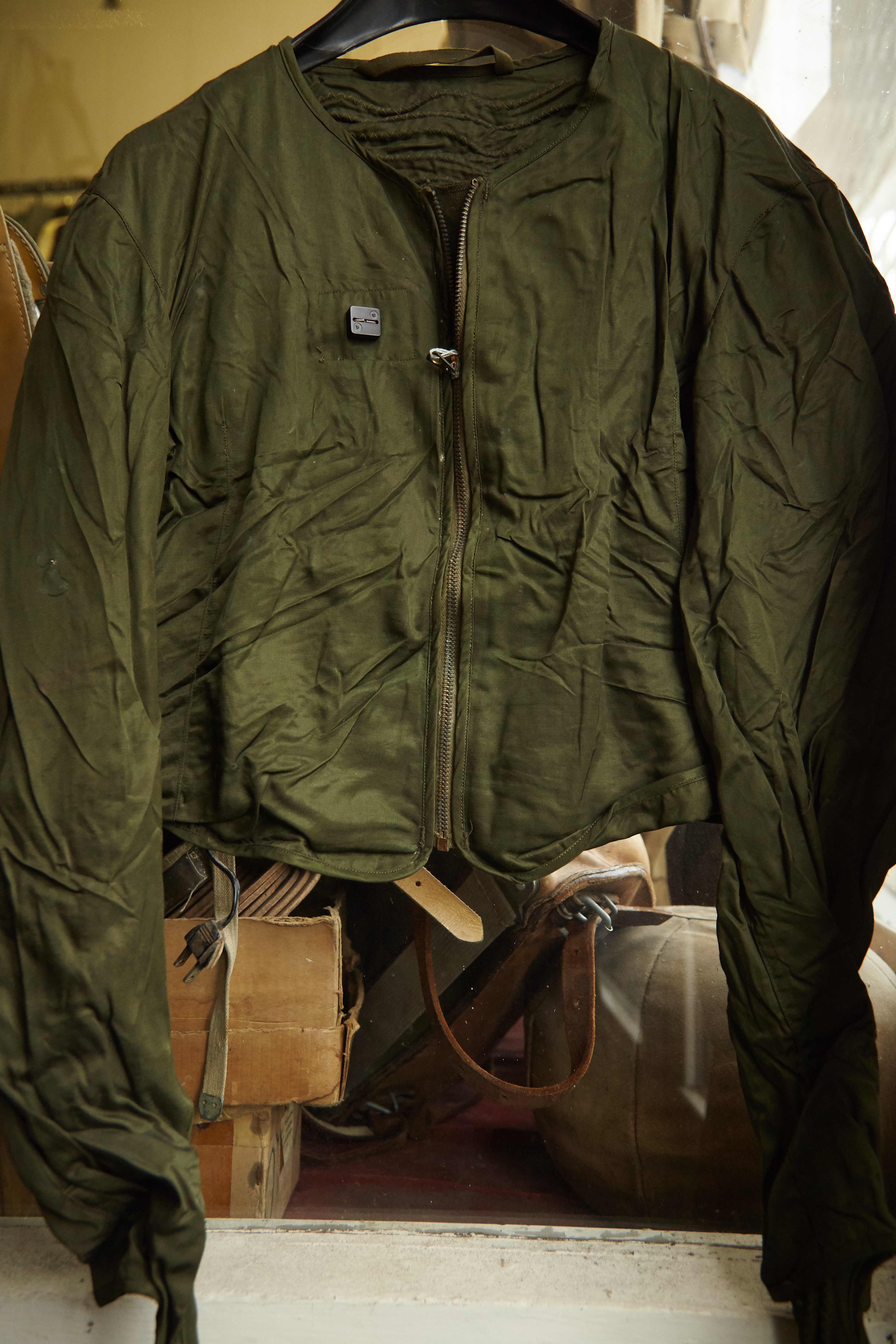 Design teams at various different brands are regulars at Six Q.D., often buying a relatively small selection of 10 pieces in the same fabric or colour. "They buy for the colours, they buy for texture, for cloth." These pieces often provide the teams with details that can inspire small parts of a new collection. He insists that people who buy designer pieces inspired by something he's sold would never be caught dead in any of the original pieces he has, "It's just a different business".
Ironically, most of what he finds comes from further afield than England. He shows me a dead stock 1940s indigo workwear jacket made in Battersea. "I found this one in Holland," he says, "and there's one made in SE1, just 10 streets away, and I found that in Scotland."
Mid-conversation, the doorbell to Six Q.D. rings and Alain opens the shop to Isaac, a photographer who just happened to be walking past. This is Isaac's first visit – a rare occasion, Alain tells me, considering he doesn't come in to open his shop for individuals walking in off the street. "I don't usually take customers, it may look like a shop and I've got a window display but this is a warehouse." Instead, Alain works on an appointment-only basis with wholesalers. "I get about 10 phone calls a day from people who want to come and have a look around and I tell them my minimum order is £1000." But, as proven just now, if you're lucky and you happen to be passing when he's in, Alain might decide to open his door to let you have a look around. Each piece is priced at wholesale, so you're likely to find a bargain.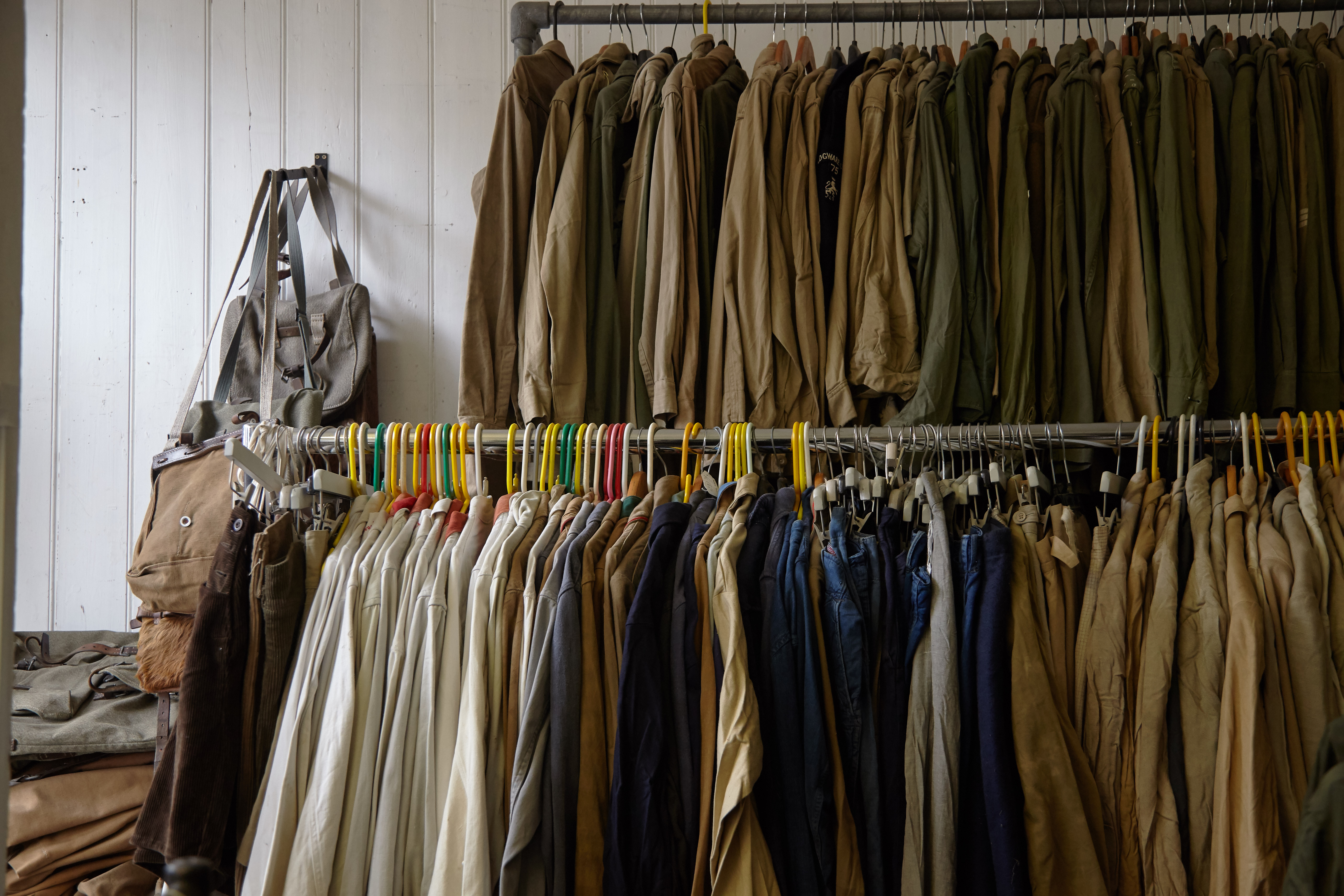 Alain pulls out a CC41 jersey undershirt, a brand of "community clothing" which, during the Second World War, made civilian clothing for factory workers and bus drivers. After the war they started making Reconditioned Service Clothing (RSC for short) which meant "taking army clothing and dying it, cutting it and reshaping it." It's pretty rare to find pieces like this, and rarer still with the identifying stamp on the bottom of the jersey. But, because of its condition, this particular top is priced at just £40.
Although he tells me he's not a follower of any recent eco-trends, there's always been something about second hand clothing that Alain has been drawn to. "I've always liked secondhand clothing, used clothing, recycled clothing, and instead of ragging it -- where people used to just destroy it -- I decided to buy what I could and go down that route." Providing pieces for vintage sellers and design teams across the world, there's undoubtedly. "I like recycling," he says, "and this is my recycling."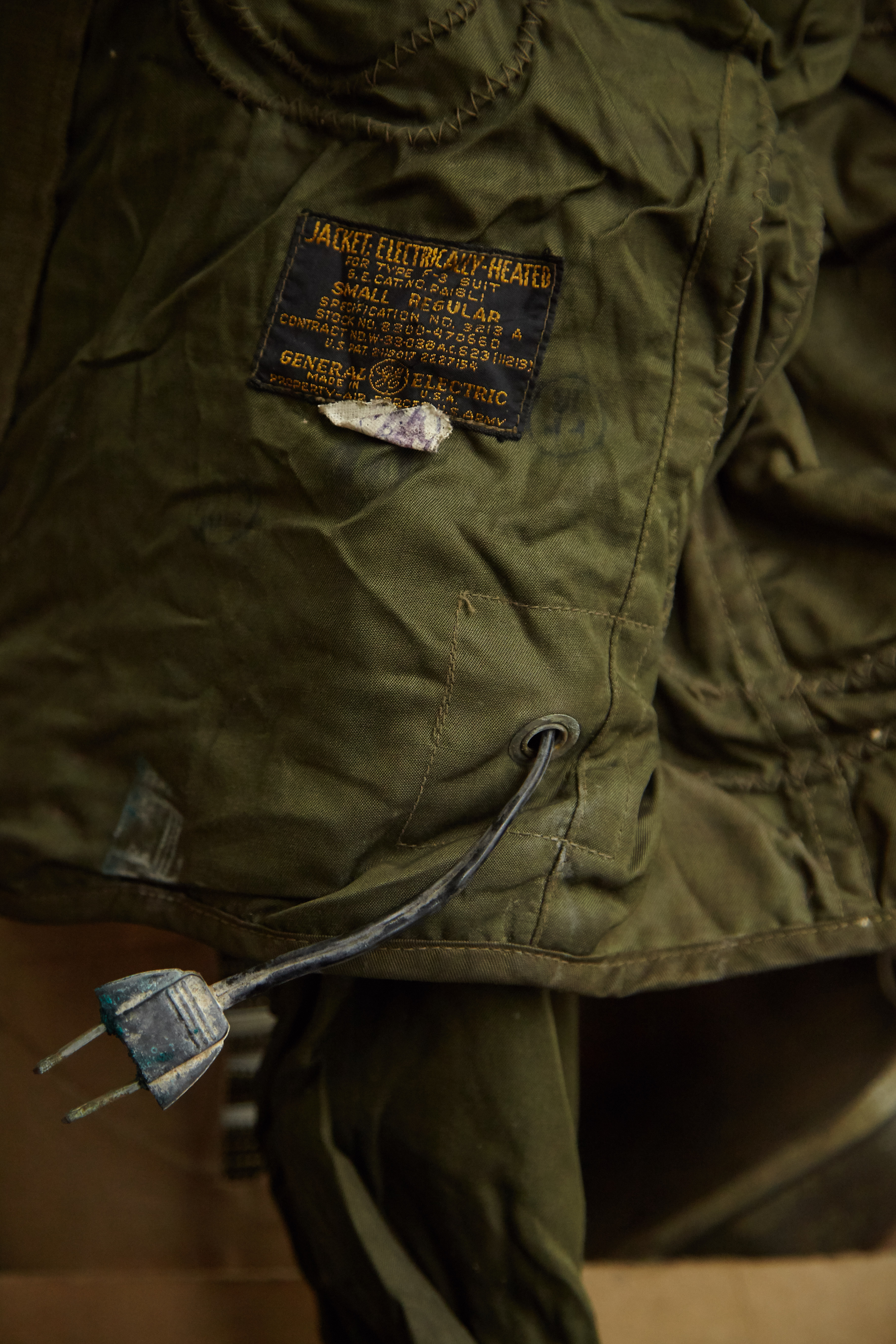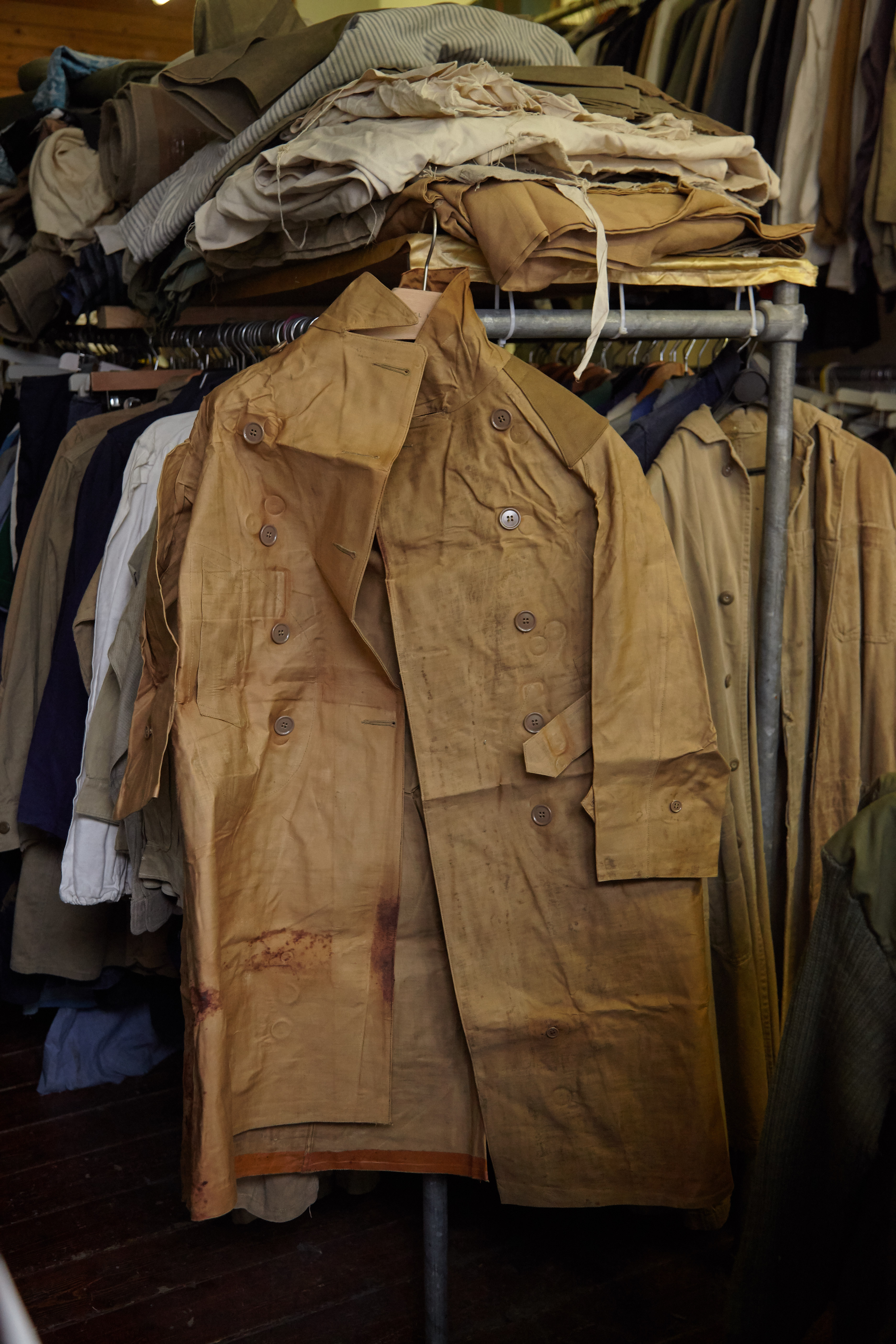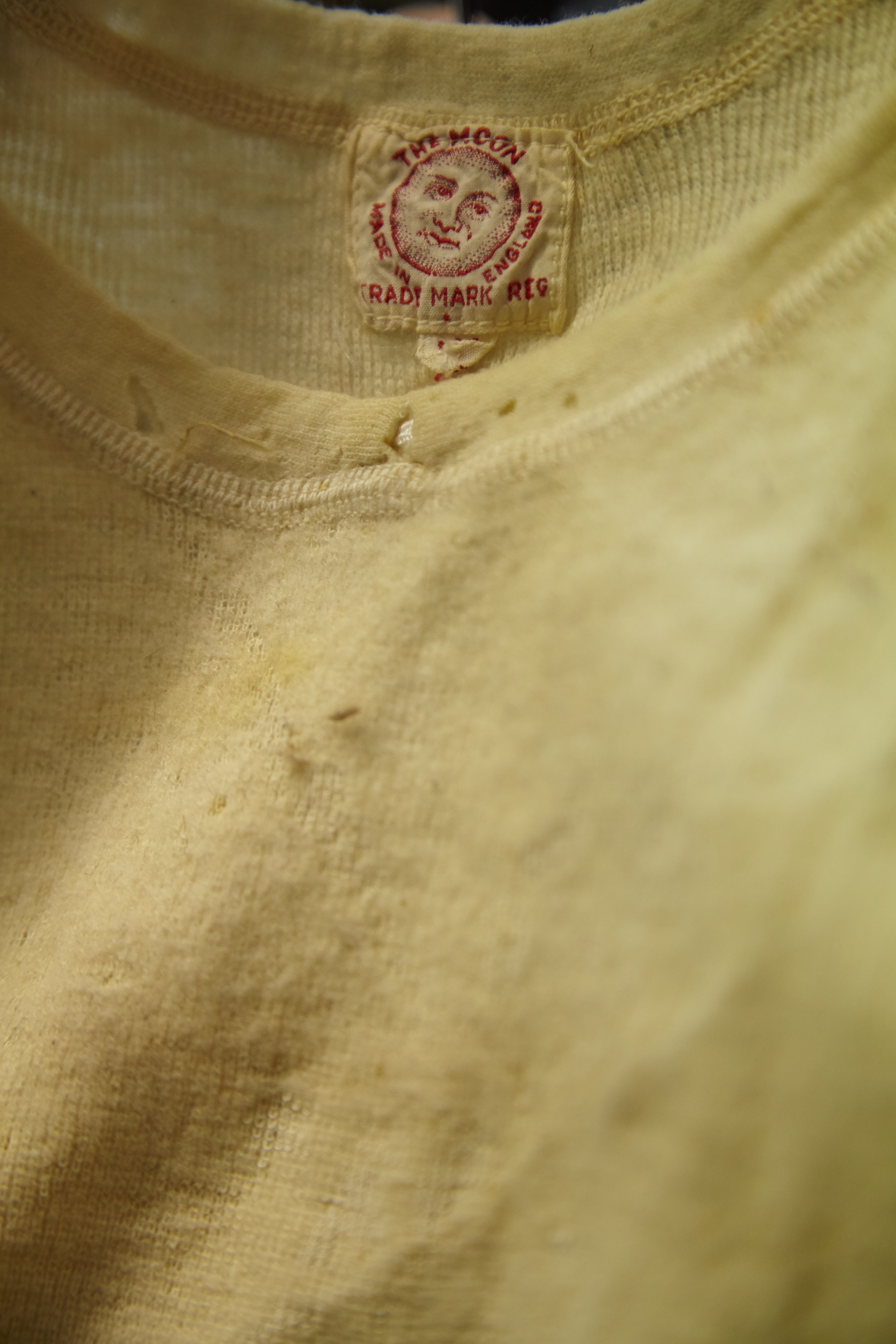 Credits
---
Photography Ana Larruy