Photography Tyrell Hampton
Tyrell Hampton's ultimate muse is New York nightlife
The photographer tells us how sneaking into parties and snapping candid photos of celebrities informed his signature style.
Photography Tyrell Hampton
Katy Perry was dressed as a cheeseburger when Tyrell Hampton spotted her across the gymnasium. On the arm of an undisclosed model, the young photographer had snuck into the 2019 Met Gala after party hosted by Gucci and held at Hunter College gym in midtown Manhattan. A kid in a couture candy store, Tyrell furiously rushed between celebrity photo opps. Bypassing a camera-shy Mary-Kate and Ashley Olsen, he caught Miley Cyrus mid-conversation with a cigarette between her teeth. Within a year, Tyrell received unbridled access to shoot BTS of the star's "Prisoner" video featuring Dua Lipa — but it's that first, unsolicited image of Miley that stands out as his favorite.
In a year that crushed so many creatives, the 23-year-old photographer became an essential service to the arts. In his early years at Parsons, one of his tutors noted Tyrell's images "couldn't happen without him" — that it's the Pennsylvania-native's own energy that creates or greatly contributes to making the moment he captures. It's this quality that has established Tyrell Hampton as the documentarian du jour of the kind of beauty that involuntarily halts you mid-scroll. To capture them at their most alive, Tyrell relishes when they're rarely ready for his camera, thereby dissolving the distance they usually put between themselves and those consuming their image.
"With every person I photograph I have to convince them it's a beautiful photo of them," he laughs. "They can't see it, they often will tell me not to post it. So I think because of that I've had people rethink their concept of beauty. I think it is a way to make the beautiful more accessible. I want to see people be free."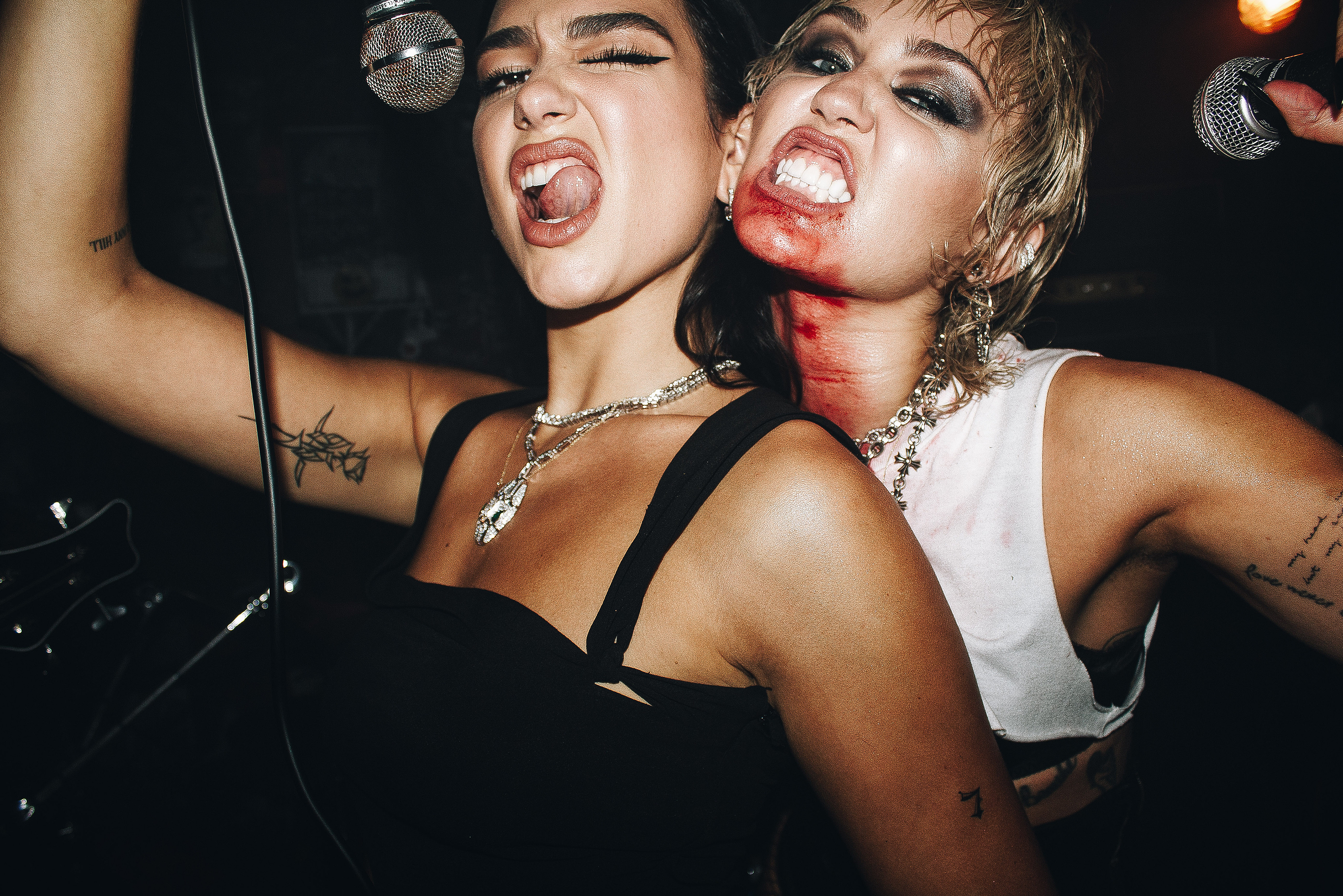 Nothing felt as free as Friday night at Tyrell's long-time muse, Financial District hotspot China Chalet. The club closed in 2020 — another victim of Covid-19 — prompting Tyrell to bundle up his images in his first photobook. China Chalet: Memories, released last month, honors China Chalet and its frequenters the same way photographers of bygone eras did with other city-shaping nightlife spaces. To Tyrell, a young, gay, Black kid from a Muslim household, the club was a safe haven to feel like "somebody and nobody at the same time."
While he doesn't drink or smoke himself, Tyrell could be found there weekly — digitally immortalizing illicit activities with the vigor of a Facebook user in 2009. Sneaking through the neighboring TGI Friday's, an underage Tyrell found his footing among New York City's creative cliques. The restaurant-turned-club's burgundy carpet was colored with rose petals (perhaps plucked in a late-night game of 'he loves me, he loves me not') and pulverized by stiletto heels. Peacocking scantily-clad were the arbiters of the downtown social scene — models, musicians, muses — mulling over overpriced cocktails or making out in mirrored corridors. When word got out that China Chalet was the hottest ticket in town, the lines grew longer and cover charge heftier. It was the place to see and be seen, albeit shrouded in an almost opaque cloud of cigarette smoke.
"It felt like what New York is supposed to be," Tyrell says. "I would go alone, escape my problems. There were models and fashion people who I had known from afar, and the fact I could go there and take a photo of them in their natural habitat, it was so special. It felt like my generation's Studio 54."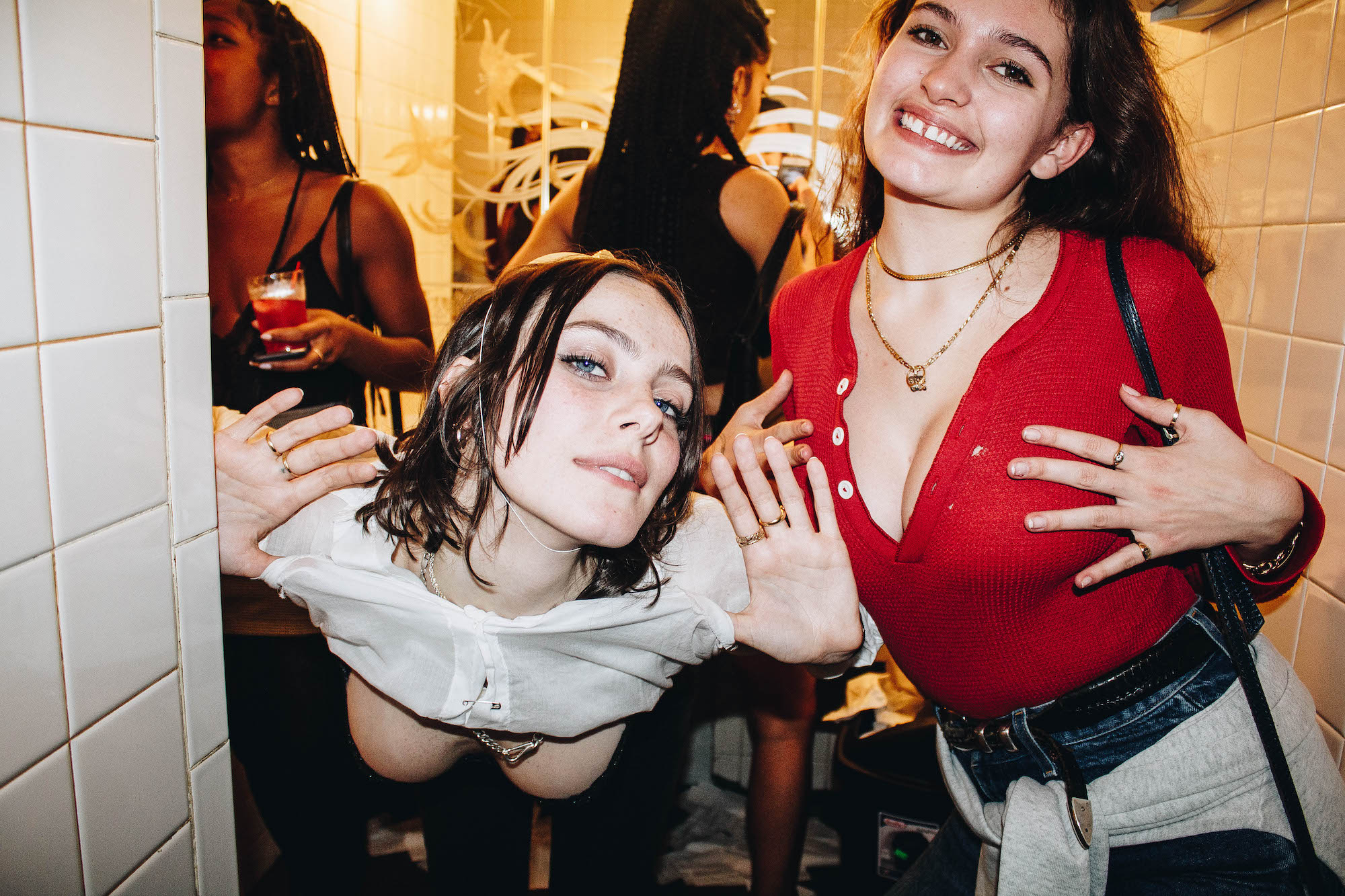 The hype can be credited to Club Glam, a monthly event so popular it reached franchise status: expanding to offer the China Chalet experience in other metropolitan centers. Led by a trio of nightlife insiders, DeSe Escobar, Kyle and Fiffany Luu, Club Glam instantly became synonymous with freedom from social constructs — particularly for queer partygoers — and later, a place where you might enjoy face-time with those you'd previously only admired at a distance. Club Glam's founders have reacted strongly to Hampton's book, claiming coupling images of their event series alongside one-off, often heteronormative, 'fashion' parties downplay Glam's significance. It was an argument that echoed off graffitied walls of downtown Manhattan, and resonated with much of the community. To the regulars, Club Glam was a religion: allowing the lost to find themselves at the altar of 'cool.' China Chalet? Simply the devout's chosen church.
"The book is my way of paying homage to a place that birthed my photographic identity. I respect everyone who had a party there — Glam, Stüssy, Vogue and countless others. I just wanted to give the space some light because it means so much to me."
It wasn't just the crowd that attracted Tyrell Hampton to the New York nightlife scene, but the dancefloor. Developing a fascination with movement from a young age, Tyrell attended a performing arts high school and took dance before, after, during school and on weekends — another reason he never indulged in traditional teenage vices like drinking. Despite its consumption of his childhood, Tyrell feels no sense of loss over abandoning his career in dance. Not only is navigating cramped parties "choreography" in and of itself, but on set, he'll slide into a side split to loosen up a subject.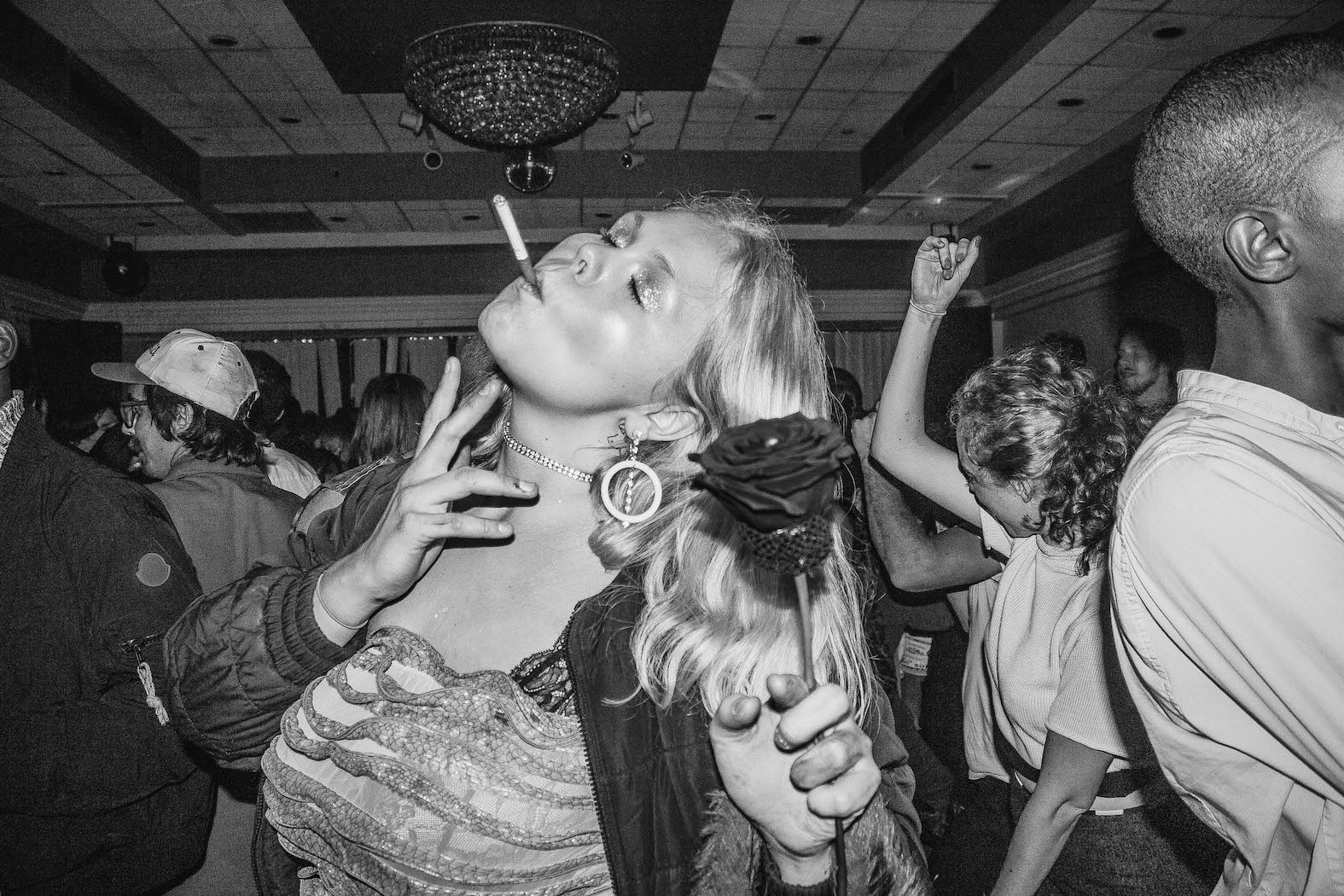 "Being voyeuristic and watching people move, photography started to feel like an extension of my dance," Tyrell explains. "That's why embracing photography didn't feel like giving something up. I'm a very selfish person, so I'm always looking for people who represent what I'm feeling. So it still feels like I'm at center stage, but it's just not me in the image."
When lockdown hit, Tyrell found another outlet for his dance training: TikTok. At the time it was just what he needed. Fresh off photographing Paris Fashion Week, a Dominic Fike Jalouse cover and a Sam Smith album cover, the stay-at-home mandate hit as Tyrell's career was soaring to new heights, and rendered him creatively stagnate. Amassing hundreds of thousands of followers on the app, Tyrell has since been branded a "TikTok star" — something that bewilders him.
Although, we shouldn't get too used to Tyrell Hampton, TikTok sensation. With the creative industries' adaptation to Covid restrictions, his professional trajectory is back on the fast-track. He's found a fan in Dua Lipa, who originally booked him to shoot the European leg of her world tour before it was cancelled ("Is she fun? What's her sign?" He asked her agent at the time). Now, he's starstruck less and less. He'll casually praise Bella Hadid for her willingness to comply with any suggestion, or reveal that after shooting Kendall Jenner, once, he wants to take her "out of the box." A pipe dream job that fascinates him is the Kardashian holiday party, where he might capture America's most divisive family embracing the ordinary in an extraordinary setting (like "eating mashed potatoes").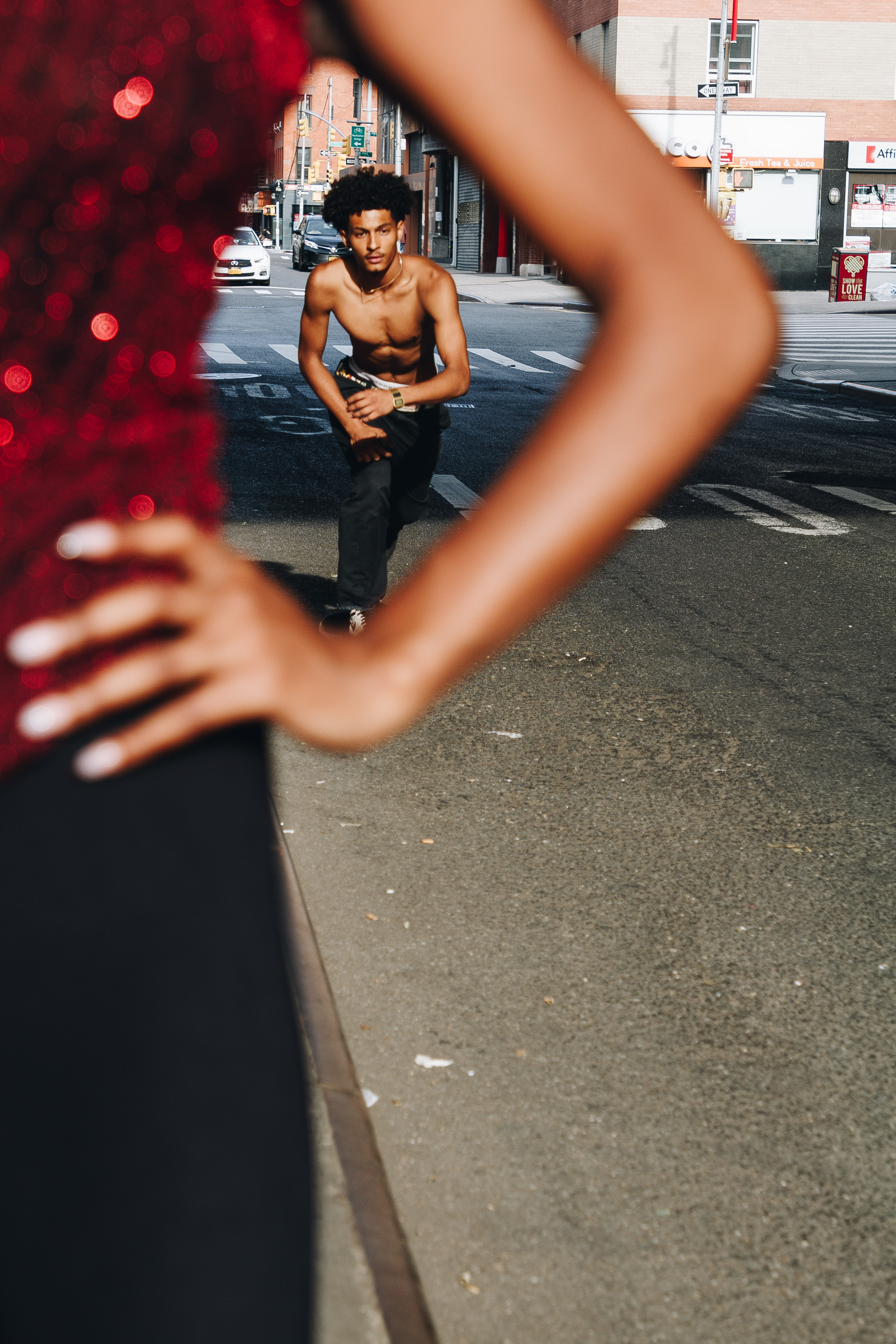 "I want to take the retouching, the holding your stomach [out of the industry]," Tyrell says. "I want everything to feel filmic and candid, like a moment in time."
With a full rolodex of famous friends, each of Tyrell's Instagram updates serves as an Easter egg hunt for those who really want to find their way into fashion. At Parsons, Tyrell would scroll through leagues of stylists or assistants until he'd unraveled the industry's web — it was about enjoying "the hunt" — and for that reason, he refuses to brand pictures with tags to flex his own associations.
Maybe in part, he also feels like he doesn't deserve them. Tyrell still tells strangers he's a 'dancer' — even more uncomfortable with the title 'photographer,' than 'TikTok star.' It will hit him when he's greeted by his own photo books stacked on a coffee table, or when his work confronts him on every street corner. When he considers his idols his rivals. When he no longer has to sneak in behind an Adesuwa Aighewi or a Kaia Gerber, because 'Tyrell Hampton' is on the list. Only then will photographer-dancer-online star Tyrell Hampton "move past the Internet and exist out in the world."