Emma Corrin to star in Anna Delvey-inspired play
Fro 'Anna X', the Golden Globe-winner will play the New York socialite-cum-con artist.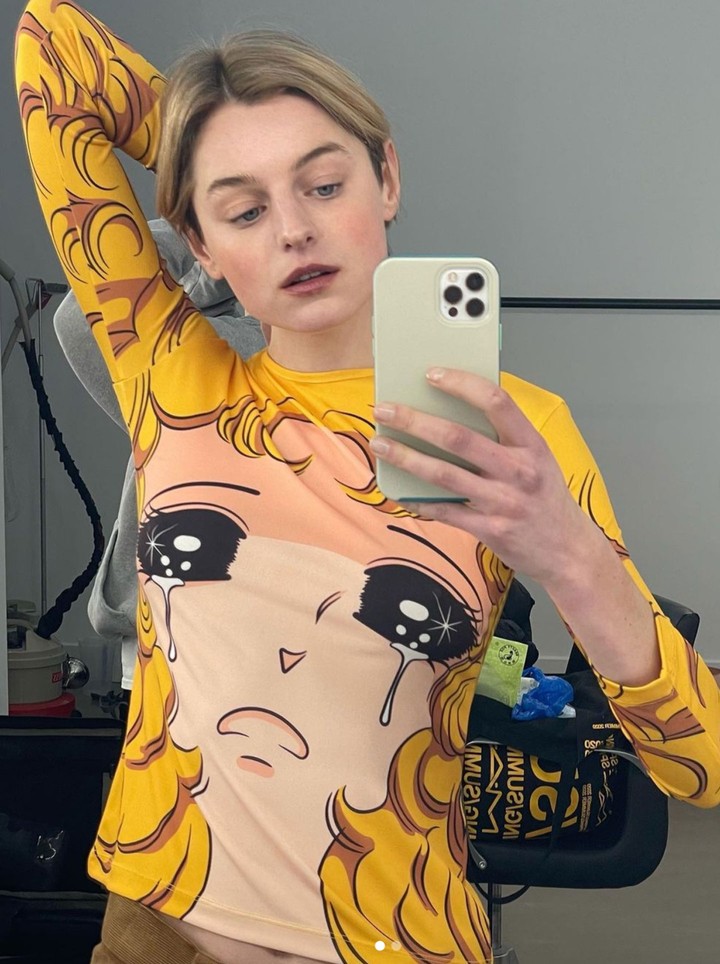 Image via Instagram
Emma Corrin continues to keep us fed. First, news of starring opposite Harry Styles in My Policeman — a film we've officially dubbed the "bi cop movie". Then, the sweeping awards season for playing Diana in The Crown. Next it seems she'll be hitting the West End stage in London. The role? None other than New York's favourite cunning socialite, Anna Delvey.

In news leaked last night by entertainment columnist Baz Bamigboye, and later confirmed by a (maybe also leaked) story by London Theatre Direct, it seems that Emma will appear on the West End stage later this year in Anna X at the Harold Pinter Theatre. Written by Joseph Charlton and directed by Daniel Raggett — currently the associate director of the new Broadway production of West Side Story — the play follows a couple, Anna and Ariel. Anna's bio? "25. Curator. Retired intern. Previously @RAW magazine. I ♥ art, fashion, NYC." Ariel's? "32. CEO of @GenesisApp. A social and dating network by invitation only. SF-NYC-LDN."

Together they are "immersed in an addictive world of private views, front-row fashion shows, and endless parties" the log-line states. But soon, the duo find themselves scrambling for recognition amongst the city's elite.

The show premiered at Vault Festival in 2019, winning the Origins Outstanding New Work Award, but will make its West End debut later in the year as part of the Harold Pinter Theatre's RE:EMERGE season. Will Emma crack the American accent? Will Anna be pissed that she's not getting a cut of the box office? Will we physically cry at the prospect of sitting in a theatre once again, with Princess Di herself right in front of us? Who knows! But either way we're buzzing about it.