All images courtesy of BFI Flare
New movie Boy Meets Boy is the next great gay love story
Berlin, boys and brief encounters: this film will help you feel less alone.
All images courtesy of BFI Flare
Have you ever met someone on a night out, hooked up and then spent a perfect next day together, knowing that someone can't and won't be in your life forever? Perhaps they were in town visiting for work or on vacation. Or maybe, it was always destined to be a 24-hour thing, an intense, electric meeting of two worlds that had no intention of staying tied. Such a meeting forms the story of new queer movie Boy Meets Boy, the feature-length debut of director Daniel Sánchez López, which is premiering at this year's BFI Flare, London's LGBTQI+ film festival.

Set in Berlin over the course of a day, it follows Harry (played by Matthew James Morrison), a British doctor who has come for a weekend of sex and hedonism, and Johannes (Alexis Kotsoulis), a dancer and Berlin native. After meeting in a club and sharing some kisses on the dancefloor, Harry, who has spent his time abroad hooking up with strangers and partying non-stop, realises he needs to print his boarding pass in order to fly back to the UK that evening. Johannes volunteers to help him, as well as give him a last-minute guided tour of Berlin. Still high from their party drugs, they set off together.

What results is a transcendent first date that leaves an irrevocable mark on both characters. Their conversations begin teasingly, questions about preferred sexual positions and blowjobs joined by the light graze of a hand against an exposed thigh. But as time passes, the two open up: topics of discussion becoming explosive and extremely intimate. Lazing together in the park, they share their thoughts on love; on the bustling streets of Berlin they talk about feelings of existentialism and their thoughts about casual sex and the confines of heteronormativity. They grapple with each other's contrasting views, often clashing but always learning.


"The film has a lot of references to other movies, like Before Sunrise and even Brief Encounter or Casablanca — movies where two people meet and one leaves," says director Daniel Sánchez López, while also pointing out homages to the mumblecore movies of Greta Gerwig and Noah Baumbach. "But there was one article that really caught my attention. It was called 'Together Alone' and it spoke about gay loneliness. Reading it, I felt that it was true; I really identified with it."

While Boy Meets Boy doesn't really dive into the themes of the article, which explores the disproportionate levels of depression and anxiety in gay men and the darker elements of the chemsex scene, it did lead Daniel to explore what he describes as "the second closet". Once gay people come out, they often feel anxiety about labelling or defining themselves within the queer community.

This is most apparent in the character of Johannes, who is embedded within the queer community and believes in sexual freedom (he is in a long-term open relationship), but is still grappling with the heteronormative conditioning that he was raised with. He's deeply romantic, at one point admitting that he would like to one day become a father. "Usually, we either see a gay person who is into normative relationships, or a person who is a whore," Daniel explains. "We just see those stereotypes, but human beings are complex and we have different faces. Johannes is a mess: he embraces the gay community and sexual freedom, but at the same time he wants monogamy. Contradictory characters are really important. I think we sometimes lack them in queer cinema."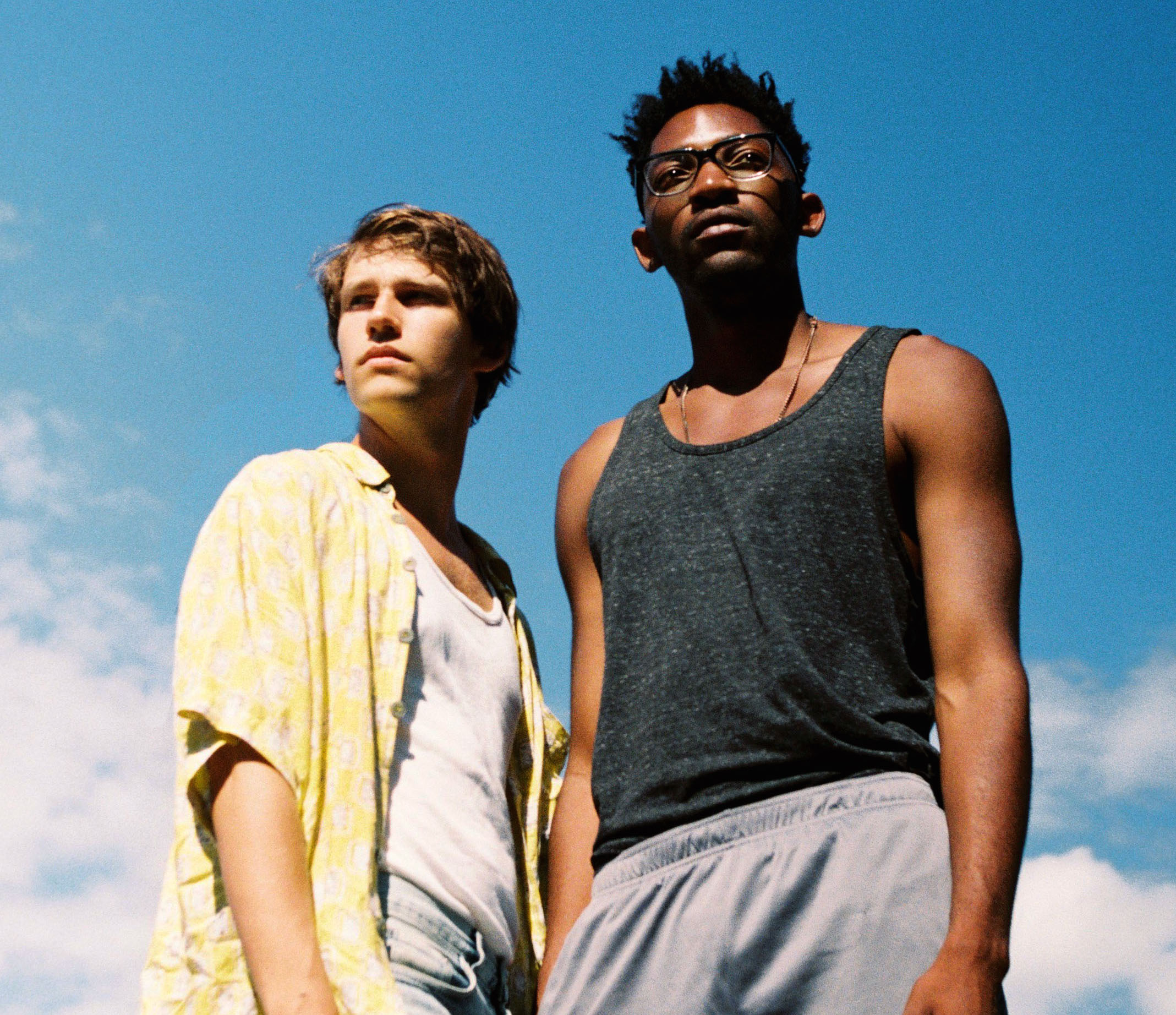 It was important for Daniel to show this conflict in Johannes because it's something that he feels within himself. "I'm a gay person, but I'm still doubting whether I can have a polyamorous relationship because I have a strong Christian, Spanish background where marriage is between two people," he admits. "It doesn't matter if they are gay or straight. It's more that I cannot be fucking around and feel nothing about it. We undervalue emotions and feelings within the gay community in favour for sexual pleasure and sexual freedom."

The character of Harry, meanwhile, has an insatiable appetite for casual sex, so much so that it leaves him frustrated. At one point, he even says that he wants to "chop his dick off".

"This [scene] came from eight or 10 years ago. I had a friend who was addicted to Grindr. He would meet three people a day," Daniel recalls. "One day he came to me completely disgusted from a date and said, 'I hate to be gay. Someday I just want to chop my dick off. I hate that I'm always horny and need to have sex.' I just thought it was so neurotic and funny."

Harry also feels dissatisfied with his career as a doctor, whereas Johannes, who delivers food alongside dancing, seems to be far more content. While the class dynamics aren't super developed, Daniel says that the co-writer of the script, Hannah Renton, was interested in how class can also create contradictory characters. "We were thinking that because Harry was Black, he belonged to a minority community in England," Daniel says. "While he's now part of an economically privileged community, he has not grown up in a privileged class, because he grew up as a minority. In England it's really important for people to grow and to change class status." In the movie, Harry's career choice is particularly pertinent. "That's why he chose to study medicine: not because he's passionate about it. He just wants to make his family proud… to please others and not himself. That's why he's lost in his life."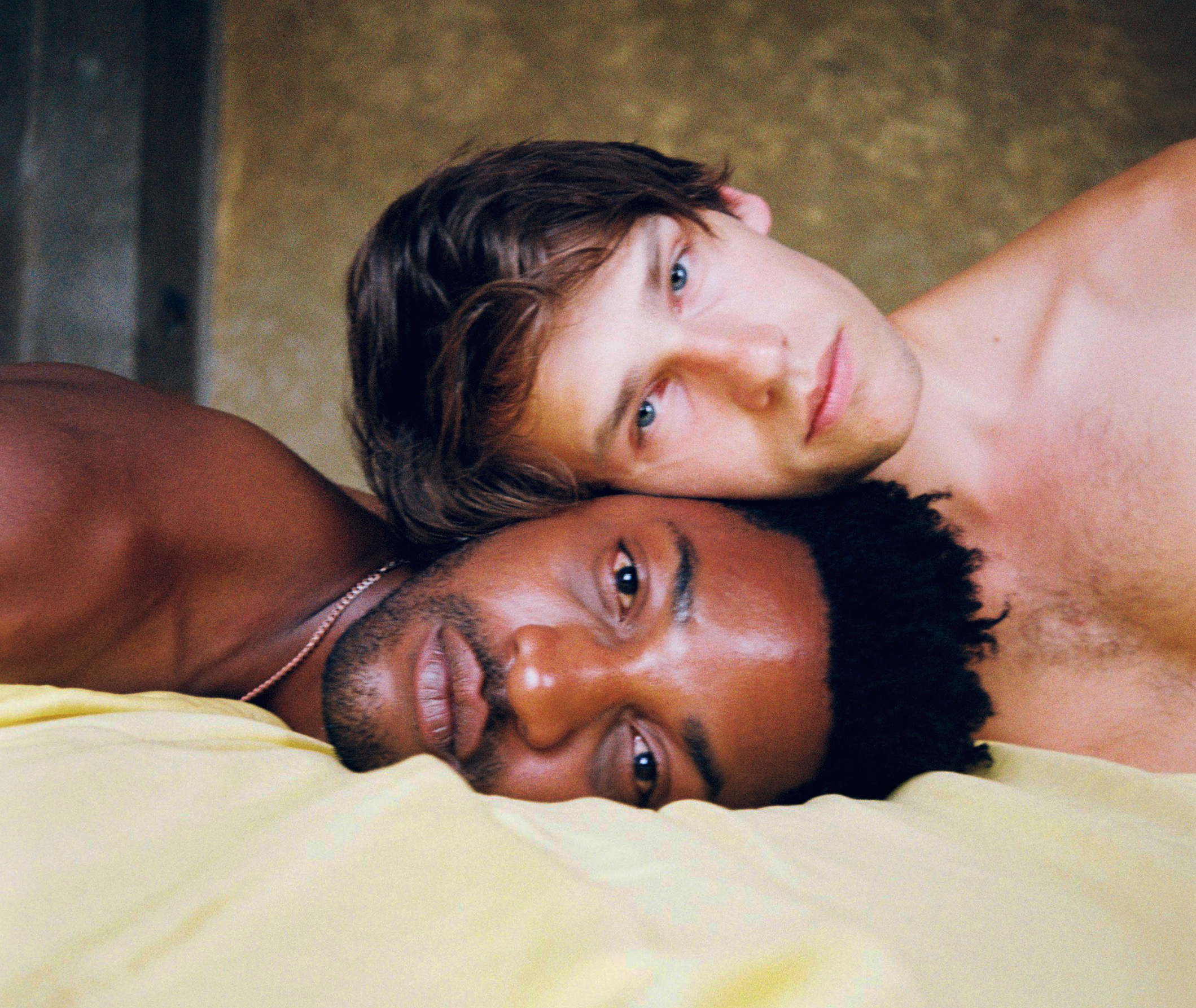 What Boy Meets Boy does so well is reject any didactic moralisation of its characters, their actions and their beliefs. Less nuanced and thoughtful movies might try and resolve their internal contradictions and conflicts, but Boy Meets Boy just wants to demonstrate that we're always adapting. "For me, the most important thing was to represent this idea that someone can change your life and not be in your life at the same time," Daniel says. "A brief encounter can teach you a lesson, and I don't think that either of the two characters are the same after this encounter."
Ultimately, the movie demonstrates the multitudes of the human condition, preconceived notions about being the right type of gay — the "good homosexual" — melting away into something far more messy and real. It's about connection and the life changing imprints that others can leave on you, no matter how brief your encounters. "I make movies to feel less lonely," says Daniel. "I believe that cinema is a powerful tool to communicate with people. I was in a crisis in my twenties. I was like the characters and lost. For me, the most beautiful thing will be if someone can connect with these characters and can, for 70 minutes, feel less lonely. That's the goal."
BOY MEETS BOY is screening as part of BFI Flare: London LGBTIQ+ Film Festival, available UK-wide until 28 March www.bfi.org.uk/flare and will be released by Peccadillo Pictures in the UK later this year.