7 dark horrors coming in 2021
Here's the movies (and anthology series) to tide you over until the end of this panettone.
As cinemas prepare to re-open for good, and much-delayed films finally announce their new release dates, we can almost taste that salty popcorn and feel that cramped neck. For horror fans, the good news is 2021 is looking to be a big one for horror, with Jordan Peele's highly anticipated Candyman, scream queen Anya Taylor-Joy's starring role in Last Night in Soho and of course the Halloween and Conjuring sequels all lined-up for the next twelve months.
Alas, we still have a little while to go before we can experience those jump scares on the big screen but, for the horror fans out there who have spent lockdown watching reruns of Buffy The Vampire Slayer on loop, there are some exciting new ominous horror films and TV series coming to streaming services over the next few weeks to tide us over. Featuring a lot of stressfully bad decisions, unnecessary house-moving, haunted hospitals, queers euthanising people (gay rights!) and teens being hacked apart for no reason -- basically everything you want in a movie -- here are seven upcoming, satisfyingly scary horrors to add to your watchlist.
The Banishing
Returning to the genre that garnered him a cult following with Creep (2004) and Severance (2006), director Christopher Smith brings us a new spooky movie about the most haunted house in Britain. Starring Jessica Brown Findlay (Black Mirror) and Sean Harris (who you may recognise from the Timothée Chalamet epic, The King) The Banishing tells the story of a couple who move into the aforementioned extremely haunted manor with their daughter in the mid 1930s and become entwined in the dark secrets that lie within its maze-like corridors. Featuring all the classic horror tropes -- creepy British children, eye-less dolls, nighttime creaking and godforsaken clergy -- the film, which is sure to sate your devilish desires, is available to stream on Shudder from 15 April.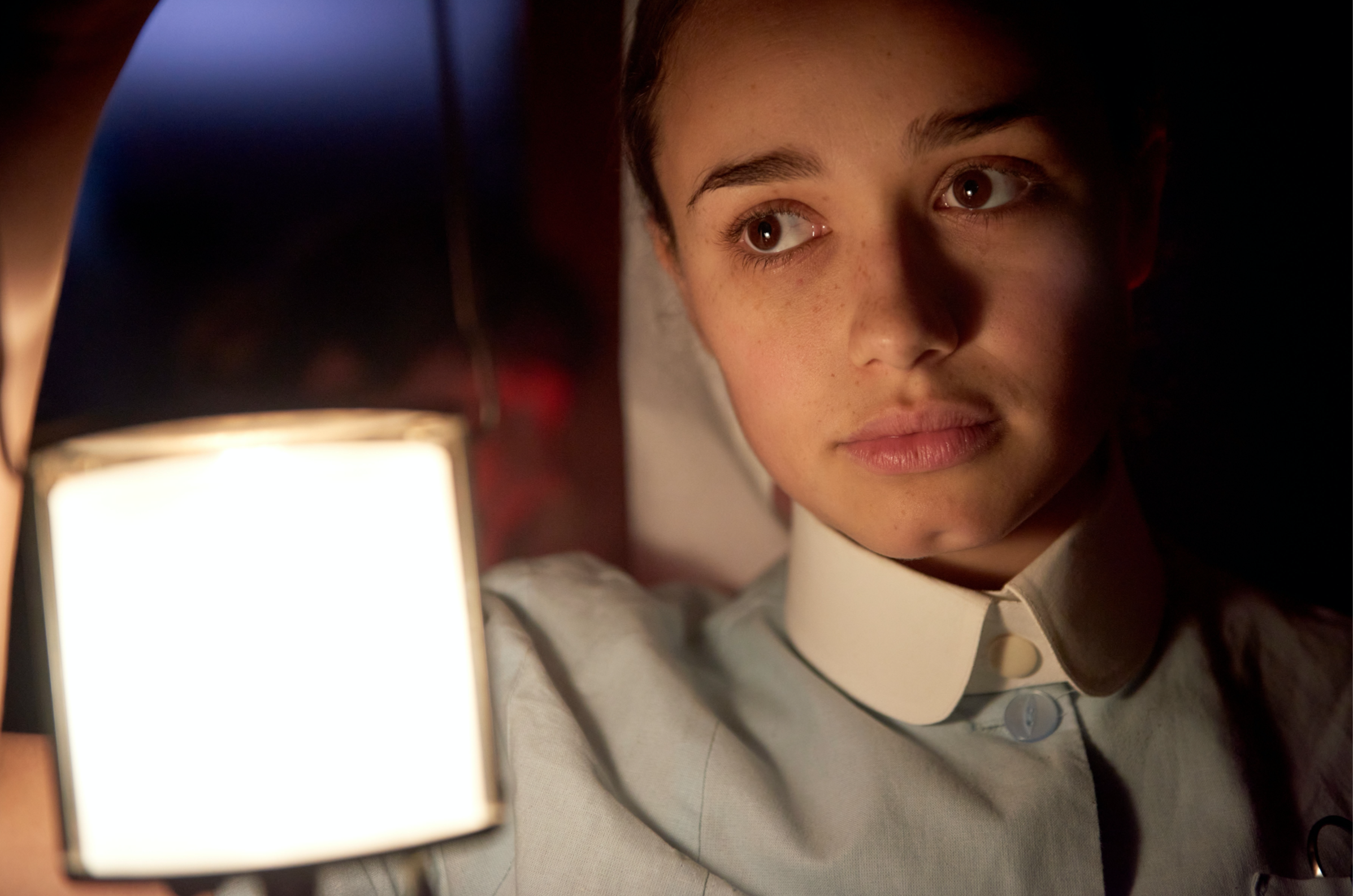 The Power
In 1974 miners strikes in Britain resulted in continuous power cuts across the UK and a three-day work week that unseated the Conservative government. Set in the midst of this is The Power, which tells the story a young, newly qualified nurse working in a decaying hospital. When she's forced to work the night shift in the middle of a power-cut, she uncovers malevolent forces lurking in the pitch black darkness. The script, which comes from the 2018 Brit List (an annual list of the best unproduced scripts), has been brought to life by Corinna Faith in her feature directorial debut and stars Rose Williams (Medici) as imperiled nurse Val. The Power is available to stream on Shudder from 8 April.
The Dose
Coming to this year's BFI Flare (The British LGBTQ+ film festival), Argentinian film The Dose (La Dosis) explores morality, mortality and masculinity. As Marco, a night shift nurse, secretly euthanises patients that are unlikely to recover, he meets his match in the attractive and charming Gabriel, a new nurse on the ward with the same idea but with much more malicious intentions. When the hospital management begin to suspect foul play, Marco questions how to betray his enticing yet devilish colleague, without implicating himself. You can stream the slow burn Spanish-language, English-subbed version of The Dose on the BFI player from 17 to 28 March.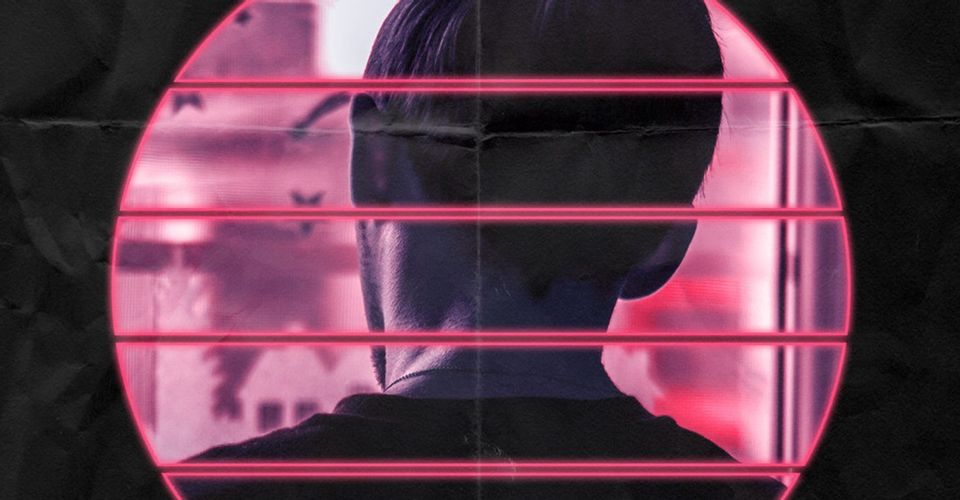 There's Someone Inside Your House
Somewhere between Halloween and I Know What You Did Last Summer comes this new teen slasher movie by Creep (2014) director Patrick Brice. It tells the story of a group of students at a Nebraska high school, who are tormented by a serial killer hell-bent on exposing their secrets (whilst also murdering them wearing masks in the image of their own faces). Freaky! Pretty Little Liars: The Perfectionists and Moxie! star Sydney Park leads, along with Riverdale's Emilija Baranac and Théodore Pellerin (Boy Erased), in this highly anticipated horror. Although set back from its original release date in February, the film is expected to be available to stream on Netflix within the coming weeks.
Deadhouse Dark
This anthology series starts with a woman who is mysteriously sent a box from the dark web. As she pulls out the ominous packages contents one by one, each item takes her down a disturbing journey that reveals shocking truths and dark secrets about the modern world. The series delves into incredibly contemporary issues such as surveillance culture, social media fame and the price of instant gratification. You can watch all six films from 29 April on Shudder.
In Search of Darkness: Part II
A trip down nostalgia lane, this documentary focuses on the blood and guts of all the cult horror classics of the 80s. Jumping off from its 2019 acclaimed predecessor that detailed the legacy of the horror genre, this sequel examines classic horror tropes and their impact. From the gruesome makeup artistry to an exploration of "the gayest horror movie ever made" (A Nightmare on Elm Street 2, apparently). Featuring interviews with directors, special effects artists and the faces of 80s horror victims and villains, such as Robert Englund and Heather Langenkamp -- both of whom starred in A Nightmare on Elm Street -- and Cassandra Peterson (aka Elvira, Mistress of the Dark), the super-documentary drops on Shudder 26 April.
Creepshow (Season 2)
In the same style as the 1982 film of the same name and its 1987 sequel, this anthology TV series brings to life the chilling tales of a gory comic book, as told by the Creep, a hooded rotting corpse figure with a penchant for storytelling. Each of the episodes are based upon the short stories of horror fiction greats like Stephen King and Joe Hill. While the first series saw David Arquette (Scream) and Kid Cudi in front of the camera, the second season adds Anna Camp (Pitch Perfect), Breckin Meyer (Clueless) and Ashley Laurence (Hellraiser), amongst many more, to its roster. The series will begin streaming weekly from 1 April only on Shudder.