From left: Photography Malina Gilchrist; Image courtesy of Simone Rocha; Photography Petra Collins
Happy Birthday, Simone Rocha! 10 of the label's most memorable moments
To toast a decade of one of London's best-loved brands, the designer shares 10 of her favourite memories from her archive.
|
23 September 2021, 1:53pm
From left: Photography Malina Gilchrist; Image courtesy of Simone Rocha; Photography Petra Collins
The show that Simone Rocha presented on Monday during London Fashion Week SS22 wasn't just special on account of the clothes. Rather, the parade of frothy, delicately embroidered dresses, sculptural leather moto jackets and cascades of ruffled gowns that floated through the pews of a medieval church in the City of London marked a special anniversary — the 10th birthday of the designer's eponymous label.
In a global context, a decade is but a blip in time. In an industry that moves as fast as fashion, however, it's a stint well worth toasting — especially when you consider the magnitude of what the Irish-born designer has achieved during it.
Describing her journey as "interesting, inspiring and challenging", the designer is the epitome of 'the London dream', graduating from the Central Saint Martins' MA under Louise Wilson in 2010, showing as part of Lulu Kennedy's Fashion East, and eventually rising the city's ranks to become one of its flagship design talents. Beyond the British capital, though, Simone Rocha has established as a global presence to be reckoned with, opening standalone stores in London, New York and Hong Kong, and with longstanding outposts at Dover Street Market locations worldwide.
What's driven that success is the singularity of her vision, steeped in "a subversive femininity", with girlish frills, ribbon ties, and pearl and crystal embellishment undercut by the brooding sensuality of harness details, tough leathers and glistening latex finishes. Over the years, Simone Rocha has maintained a sense of earnestness and humility that made the clothes feel relevant and believable 10 years ago, and still makes them feel so today.
Here, Simone shares ten special moments from her archive, including some highlights from i-D.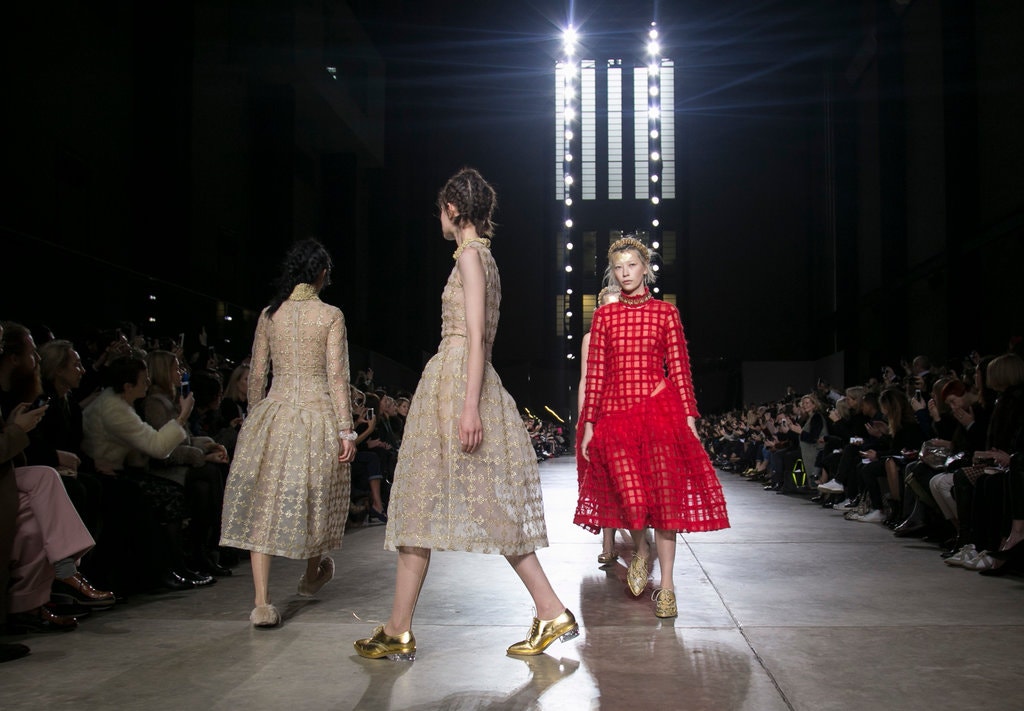 AW14 show in the Tate Modern's Turbine Hall
"Showing my work in a space where so many incredible works have been, like Rachel Whiteread's EMBANKMENT and Louise Bourgeois' Three Steel Towers: I Do, I Undo and I Redo. You can't deny the feeling when you walk into that hall on any day, and it was such an amazing feeling as the show was open to the public on the balcony. I actually remember when I walked out to do my bow and looked up and was so taken aback by the whole experience."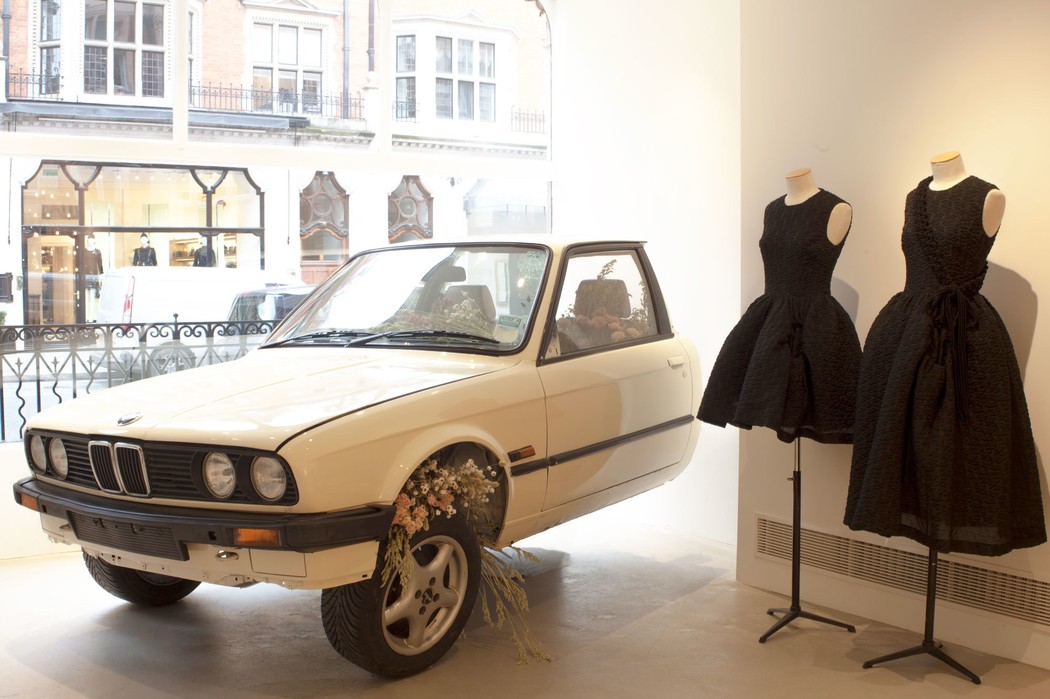 Flowers and Cars at the Mount Street store
"This was my first printed matter which was conceived alongside the opening of my first store. It was a project that grew (literally) from a conversation with Jacob Lillis into images and then a physical installation, where we disassembled half a car and rebuilt it in my store with the flowers inside, then it travelled to Dover Street Market."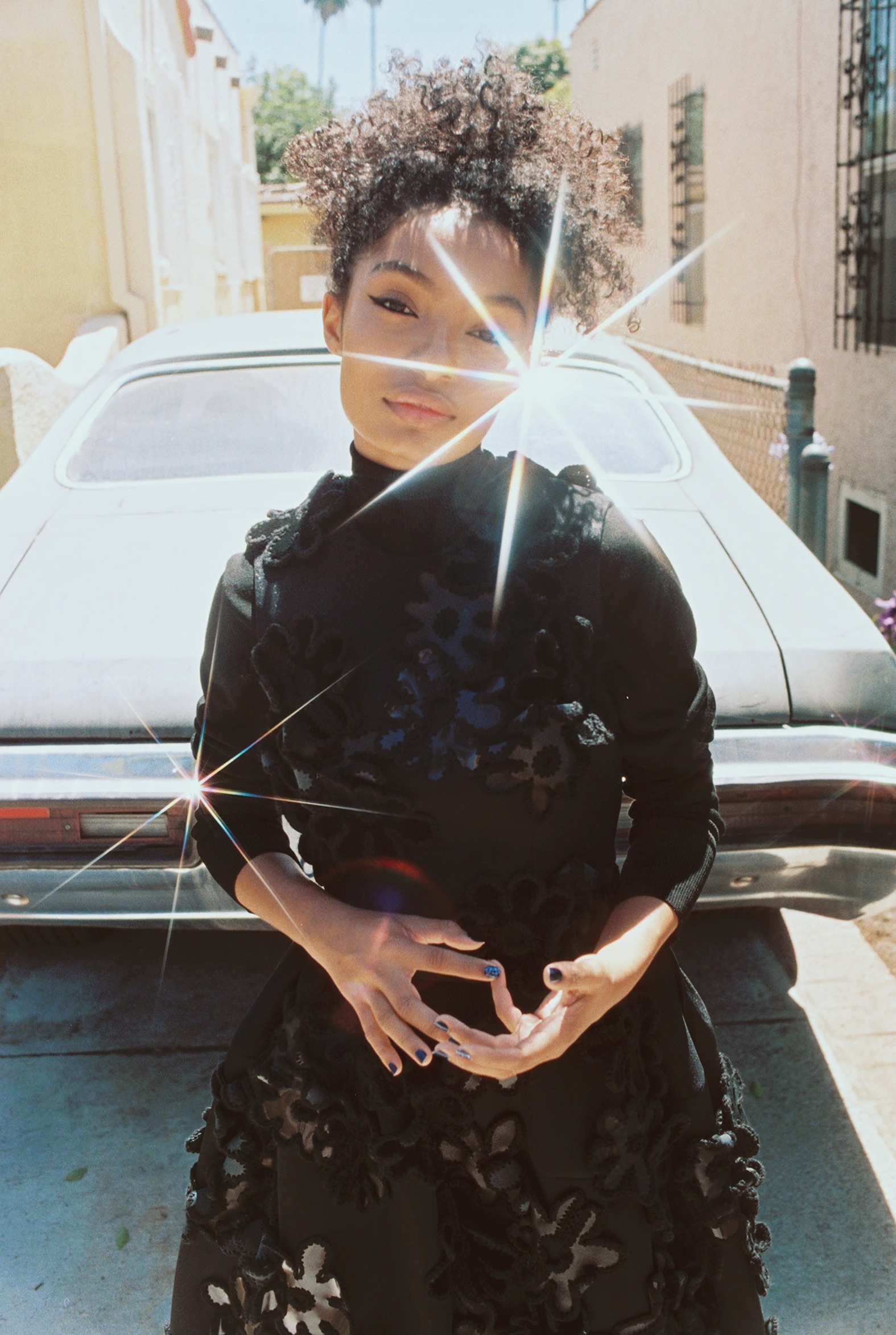 A Beautiful Nightmare with Petra Collins
"This was a film I made with Petra Collins and we built a red velvet cinema to screen it. I had always loved how she photographed my clothes so it was really special to collaborate on this film together."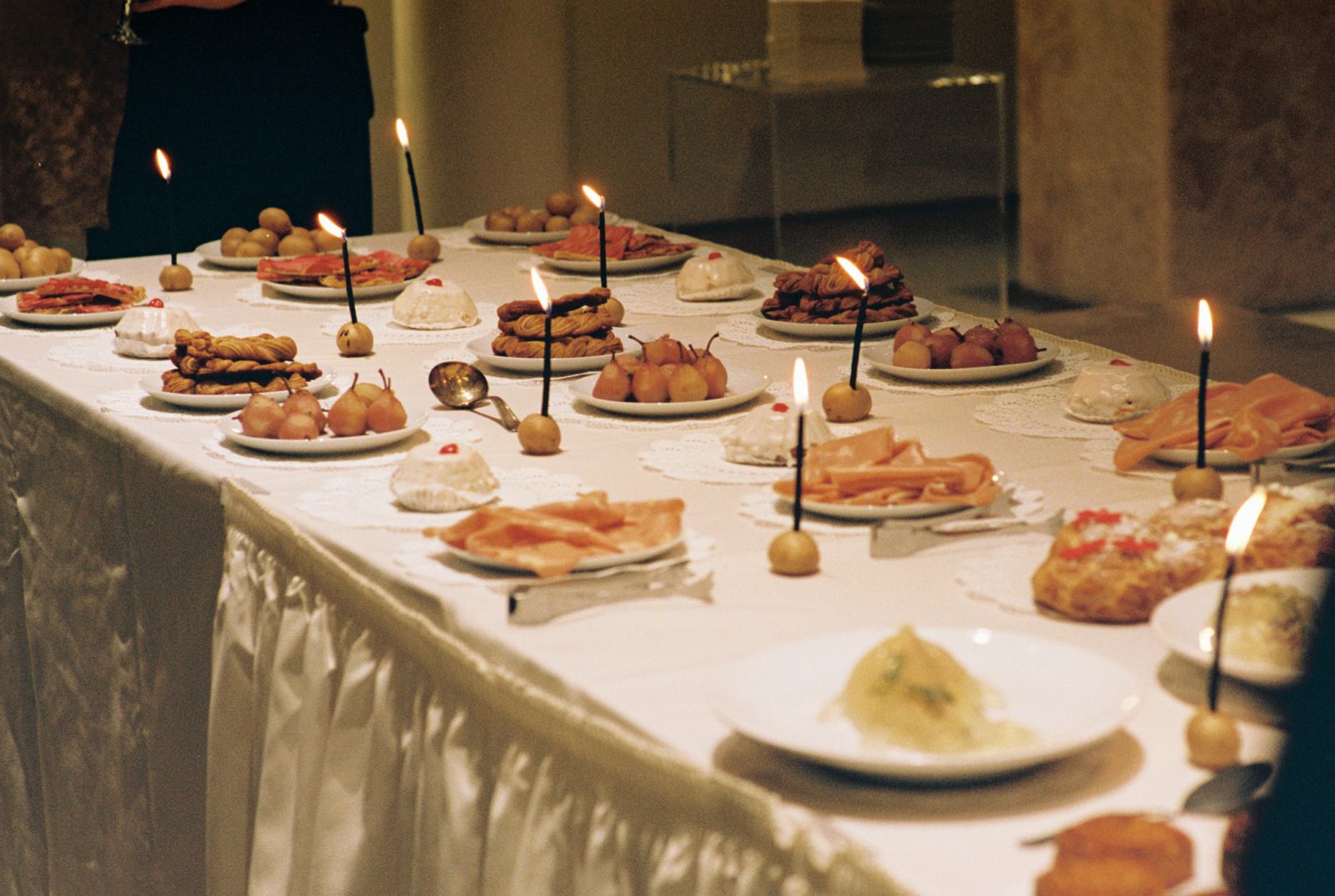 Wooster Street and my first installation with Laila Gohar
"The first time I stood inside 71 Wooster Street in New York, I was so silenced by the space, the high ceilings and the beautiful big windows on ground level — I really felt it would be a magical canvas for my work. We designed the space with my bulbous, cornicing roses and wanted it to evolve with each collection, and be the perfect space for installations. I invited Laila to come and do an installation when we were launching A Magazine by Simone Rocha and it was so wonderful that lots of contributors could all be there, eating and sharing alongside friends and collaborators with Louise Bourgeois hanging on the wall and little potatoes on paper doilies."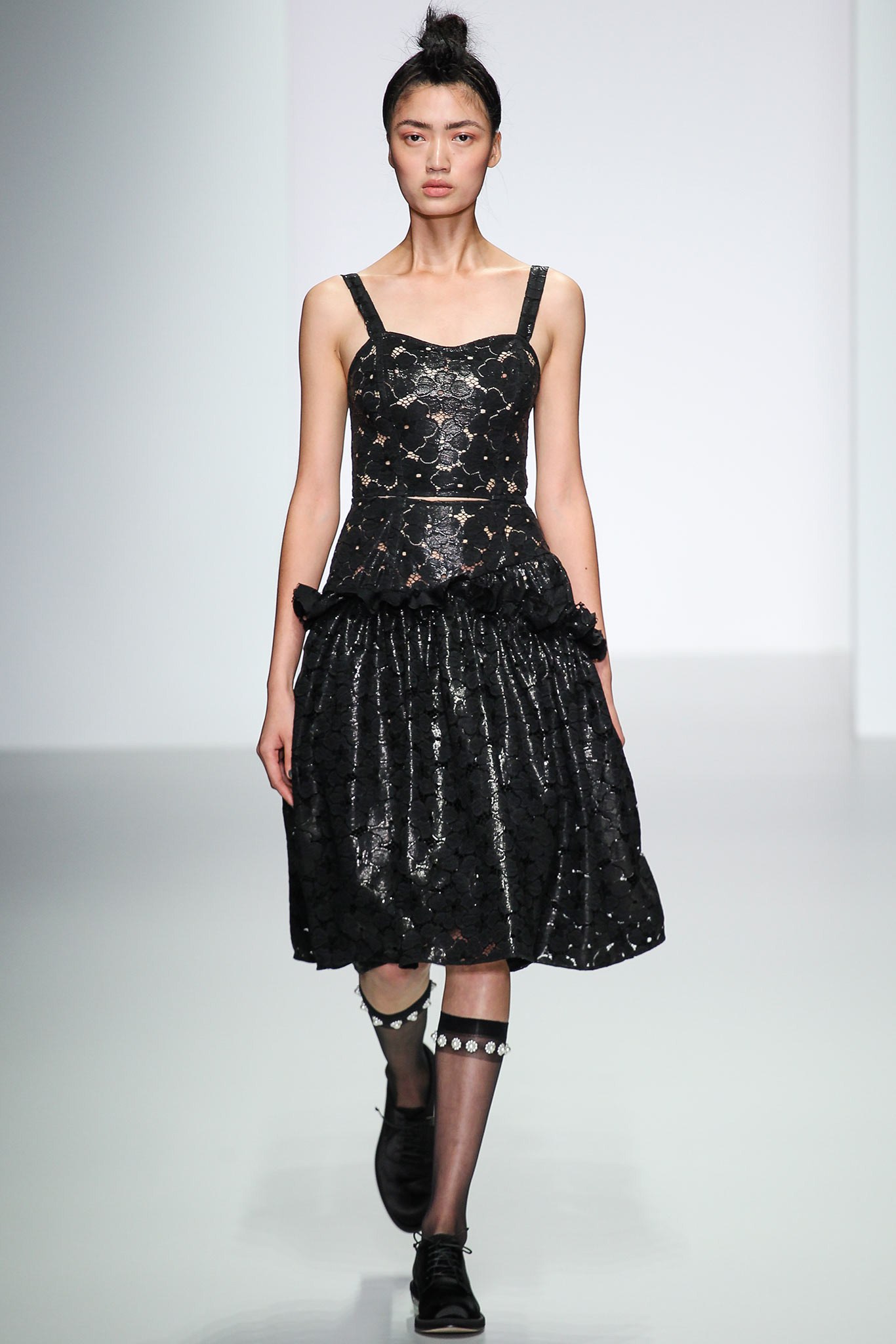 The Plastic Lace Dress in the Met Show
"I was so humbled to have my wet lace dress from SS14 beside a lace dress from Cristobal Balenciaga. It's a moment I have never forgotten."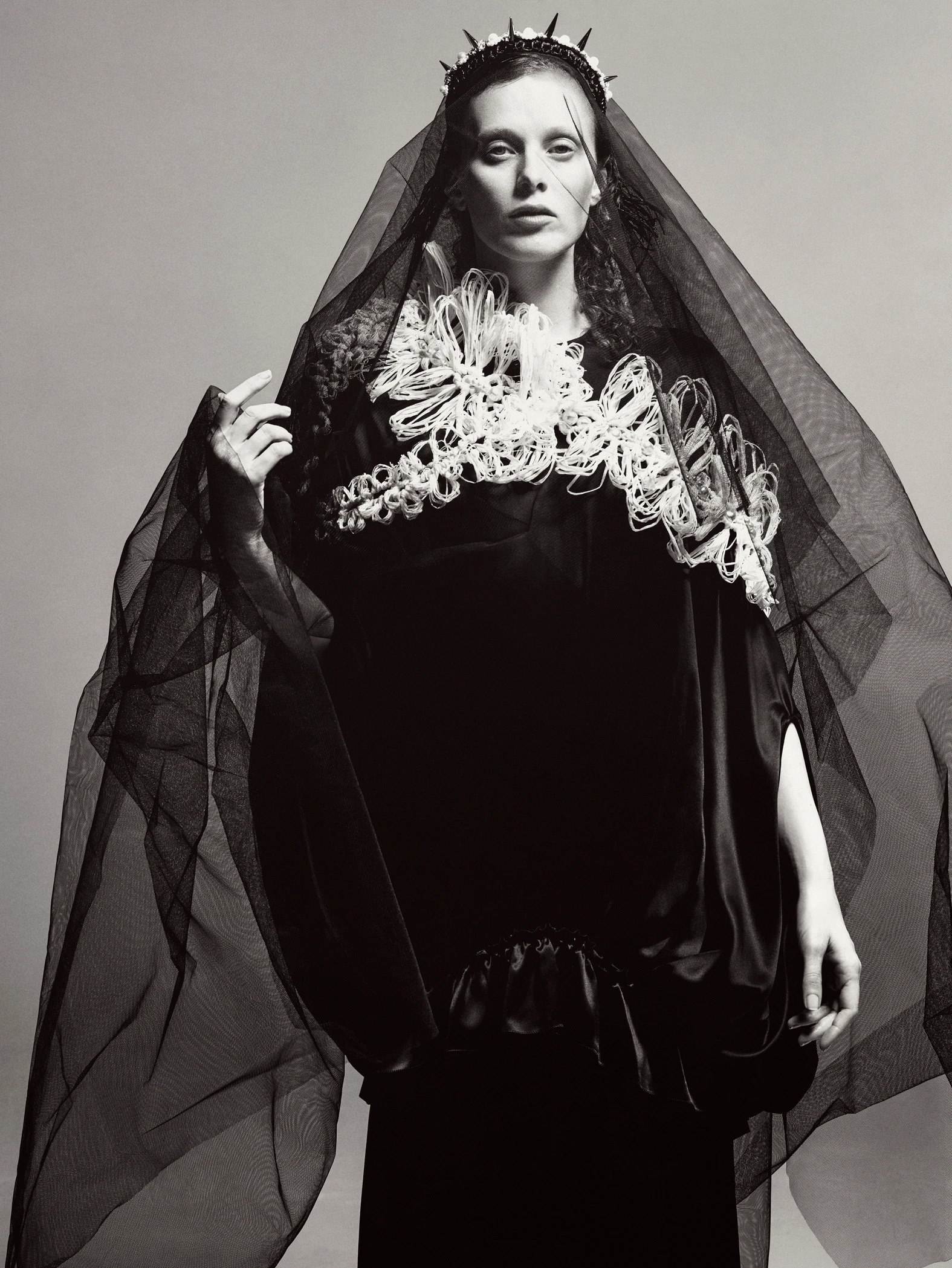 The SS20 Collection at Alexandra Palace in the restored Victorian theatre
"For this collection, I was heavily influenced by the Wren Boy tradition where we used hand-weaving and macramé in the garments."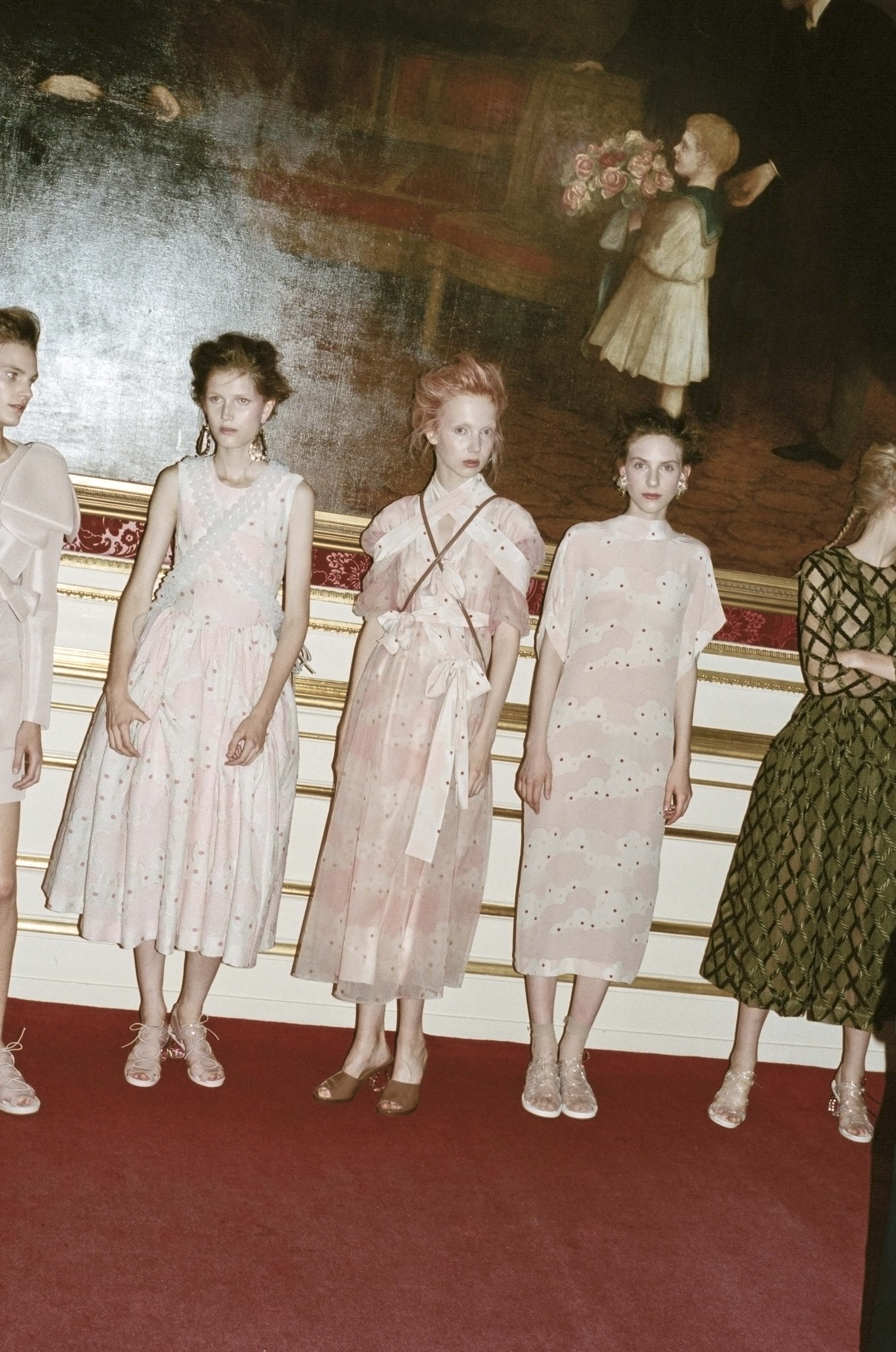 My first show in Lancaster House
"I loved the energy of the girls with their boyish temperament walking through the hall, and the clash of my collection with the paintings on the walls and the ornate carpets."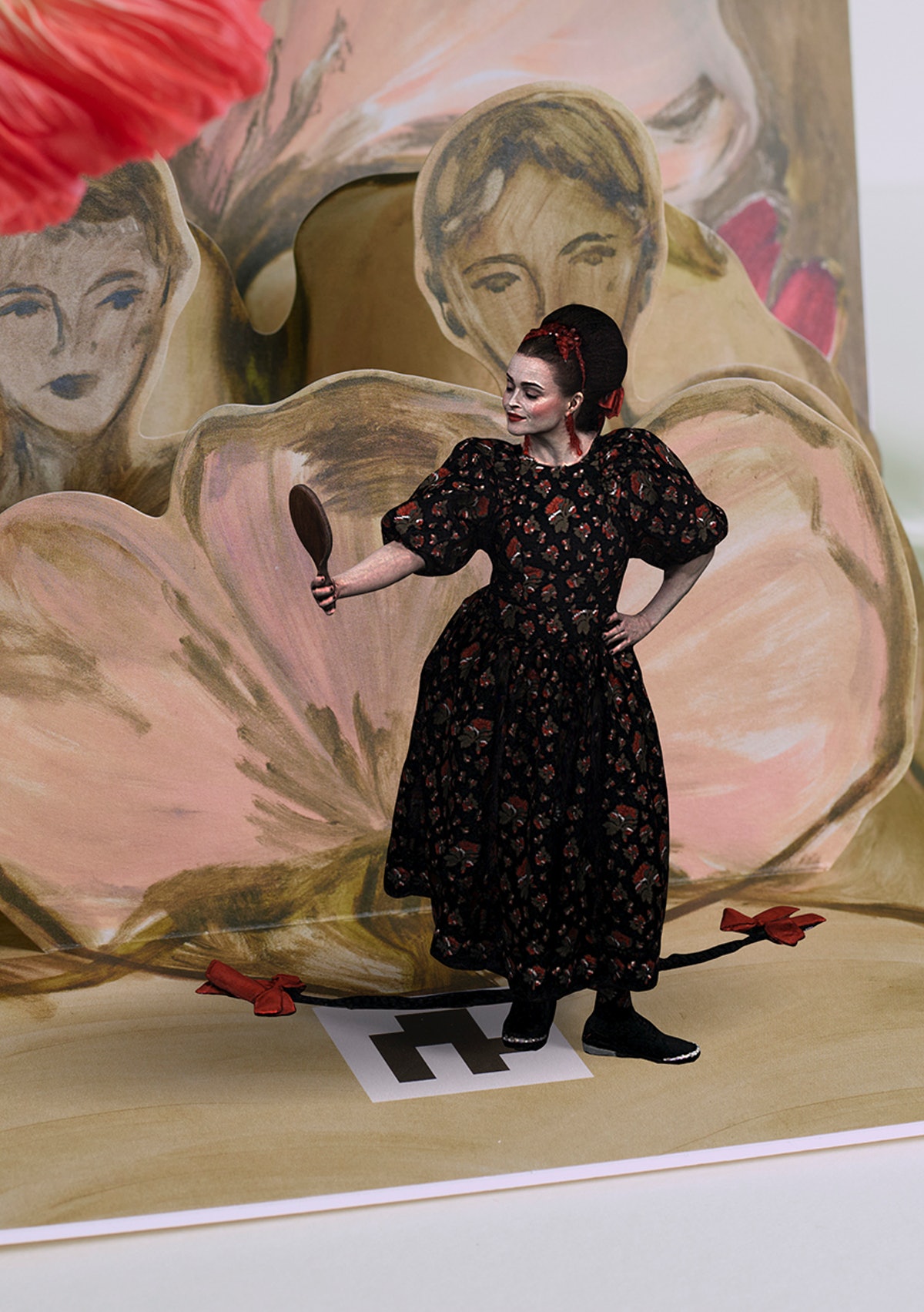 The Simone Rocha x H&M augmented reality pop-up book
"When I collaborated with H&M earlier this year, the whole project had to change due to the pandemic. Although the collection was made previously, the way we shared it had to be completely reconsidered. I still wanted it to feel human and tactile, so the concept of a pop-up book with friends and muses was developed. I asked artist Faye Wei Wei to paint the scenes so each one was like a little play. It just felt like a really new way to share the world we had created with the collaboration. It was an amazing project, bringing craft, technology and talent together."
Screening in Milan for my film with Tyler Mitchell
"We showed two films representing light and dark, good and evil, and it was all reflected in water. That was quite an amazing moment."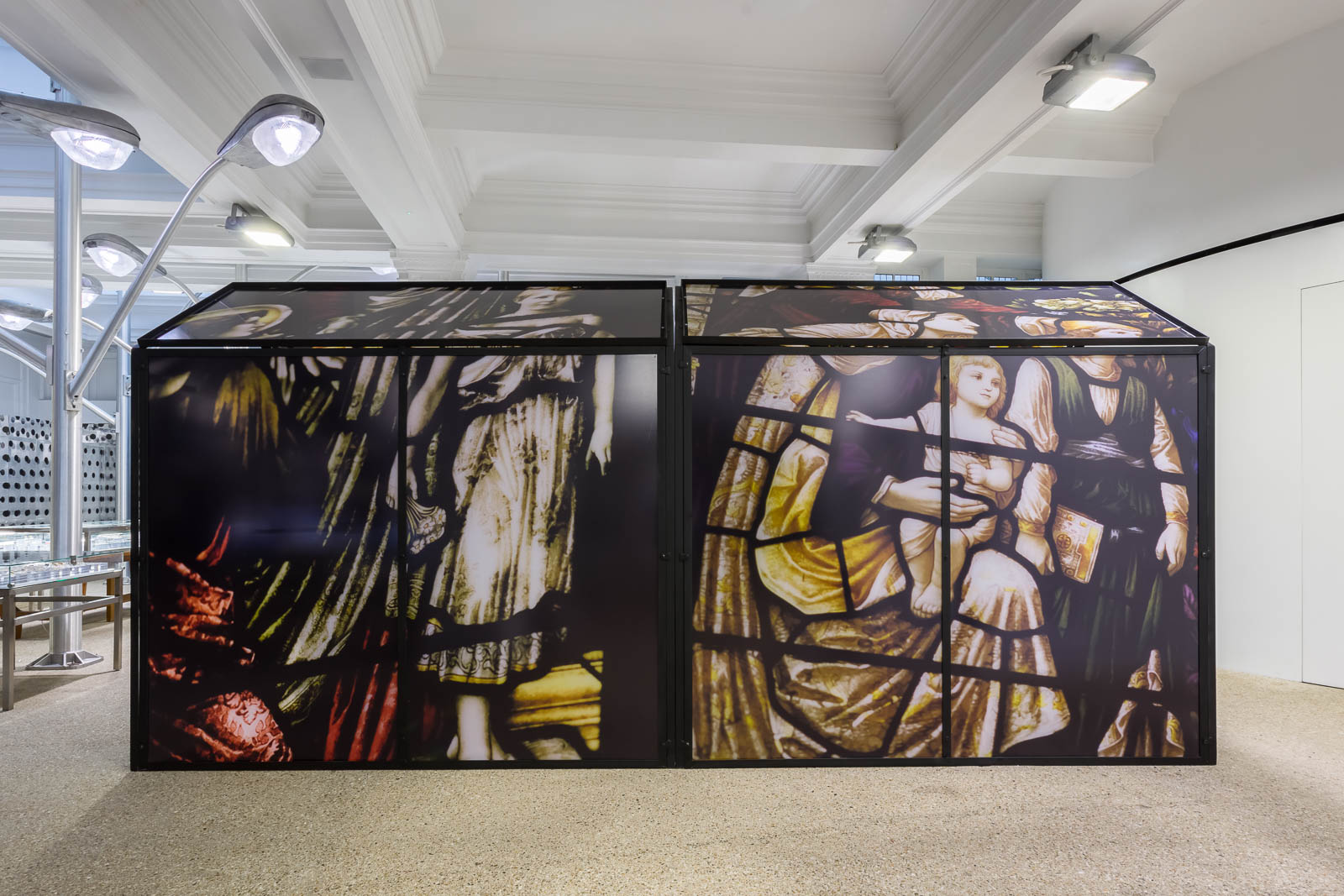 A decade at Dover Street Market
"Being part of the DSM family, and having their constant support and love, has been an incredible journey. Starting at Dover Street and then on to Tokyo, New York and Beijing, there have been many special times together and many handmade installations to share inspiration."
Tagged: