See inside the Totoro area of the new Studio Ghibli theme park
The iconic Japanese animation studio just revealed what their 'My Neighbor Totoro'-themed land will look like.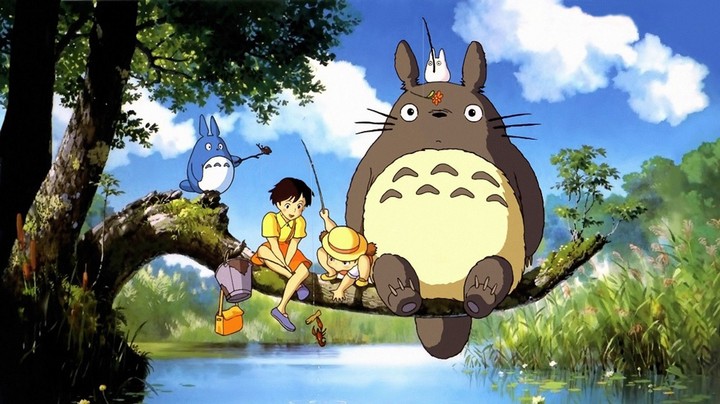 Image via Studio Ghibli
Studio Ghibli, the legends responsible for gracing our drab world with animated classics like Spirited Away, have given us another look inside their forthcoming theme park. And it looks just as magical as you'd expect.
This time, the concept art has been revealed for the My Neighbour Totoro-themed area of the park, giving us our best look yet at how they plan to bring the iconic movie into the real world.
The illustration, drawn in traditional Ghibli style, shows the park with several streams running through it, just like the one that Mei and Satsuki stare into in the original movie.
A replica of Mei and Satsuki's countryside home has been a part of the Expo Aichi Commemorative Park near Nagoya, Central Japan, where the theme park will be located, for years now. But now it will be joined by a life-sized Cat Bus and a gigantic replica of the tree Totoro perches on top of in one of the movie's iconic scenes.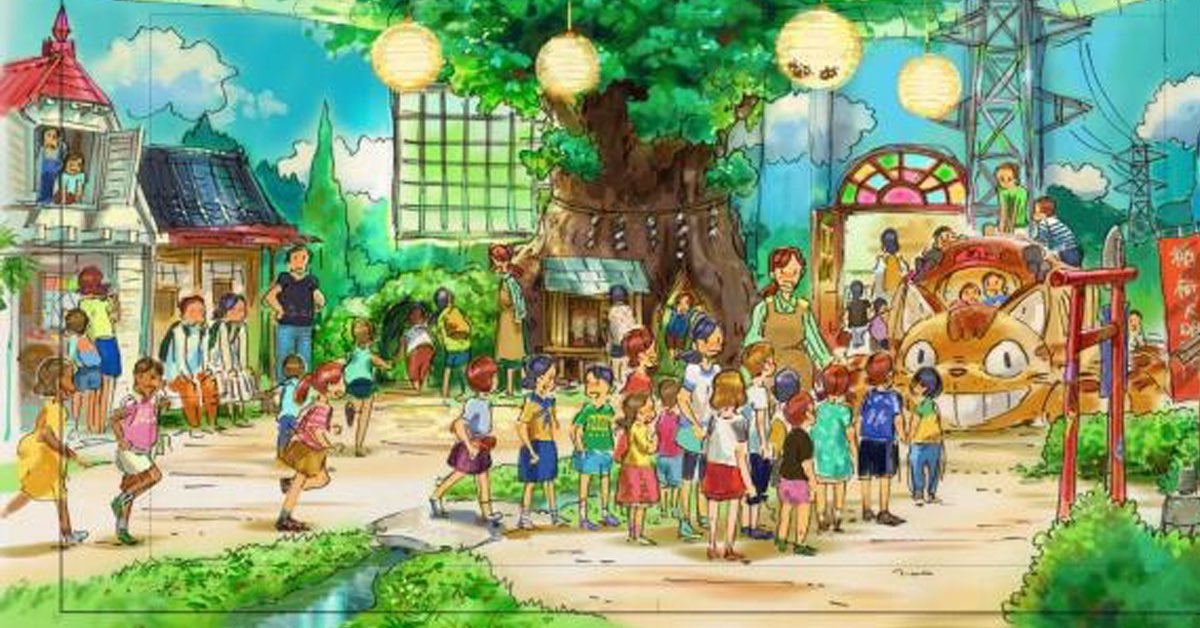 The preview was revealed to excited Ghibli stans across the world following a press conference from the Aichi prefectural government, who announced the land was finally under construction.
It will be joined by several other themed lands in the park tied to other Studio Ghibli movies, including (but not limited to): Kiki's Delivery Service, Howl's Moving Castle, Spirited Away, Princess Mononoke and their latest 3D venture, Earwig and the Witch.
The Ghibli theme park was first announced in 2018, with creative director Hayao Miyazaki vowing to build the park without cutting down any trees in the process. He has, so far, stuck to his guns.
The park is going to be developed furhter within the Expo Aichi Commemorative Park, so will be easy for locals and tourists alike to access.
Keen to see what else is going down at the park? Well, we've also had our first preview of the Howl's Moving Castle land, which features Howl's huge castle built to scale. They're also recreating Princess Mononoke's Irontown.
Though images of the actual construction are being kept under wraps — we imagine for a big reveal later down the line — there's not much longer to wait: the Studio Ghibli theme park is set to open in mid-to-late 2022. What are you waiting for? Book those flights now!
Follow i-D on Instagram and TikTok for more on Studio Ghibli.

Tagged: