Your best look yet at the Studio Ghibli theme park
A journalist from a Japanese newspaper explored the unopened site. Here's what she saw.
Studio Ghibli
Studio Ghibli, the legends responsible for gracing our drab world with wholesome animated classics like Spirited Away and My Neighbor Totoro, have given us another look inside their theme park, due to open 1 November 2022. And it's just as magical as you'd expect, as one journalist — who headed down to scope out the secret spots ahead of it opening —discovered.
Reporting for SoraNews24, journalist Oona McGee headed down to the Expo 2005 Aichi Commemorative Park in Nagoya, where Ghibli Park will be located. There, she wandered around and sought out the parts of the new set-up that looked complete — or at least close to complete.
The current plan is for the park to have a phased roll out, with certain 'lands' in the park not due to open until after the official opening date, including Witches Valley (which features aspects of Howl's Moving Castle and Kiki's Delivery Service) and Mononoke Village, opening in August 2023.
So what did Oona see? Well, there is one part of the park that's already in operation: an elevator that takes patrons from the metro station into the park, which has been styled to resemble Ghibli architecture: dark wood, nautical insignias and old time faces.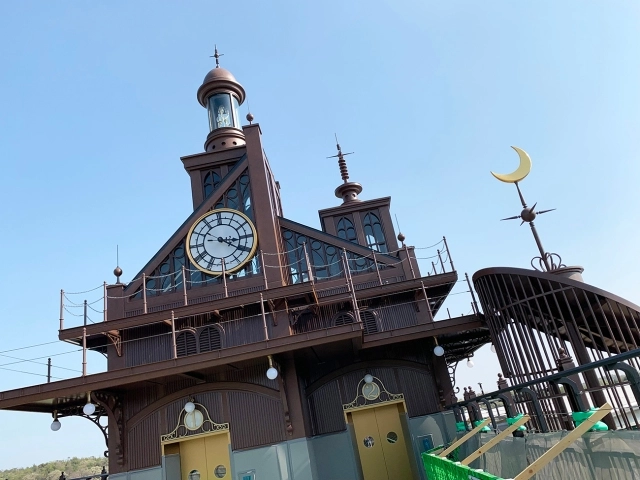 They've also nearly finished constructing the Earth Shop from Whisper of the Heart, which Oona stumbled upon in a lakeside spot.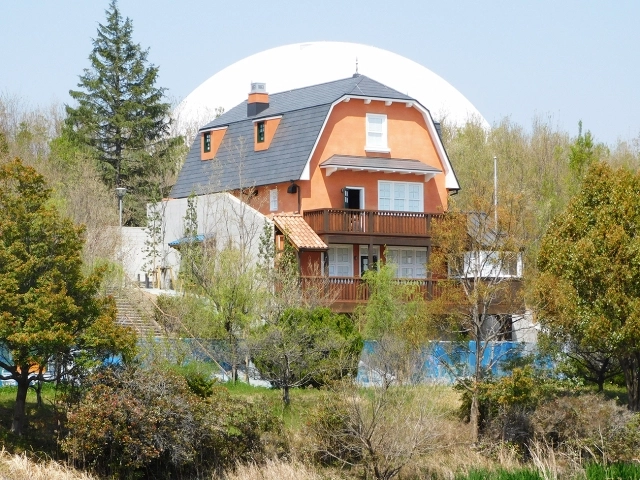 While most of the park is still under wraps, behind scaffolding or — as a secret indoors area shows — potentially concealing bigger constructions like the Catbus — the remodelling of Mei and Satuski from My Neighbour Totoro's house is complete, alongside a matching house next door. Quite what they'll become — and whether fans will be able to explore inside — is still to be seen. You can check out Oona's full story and more of what she found here.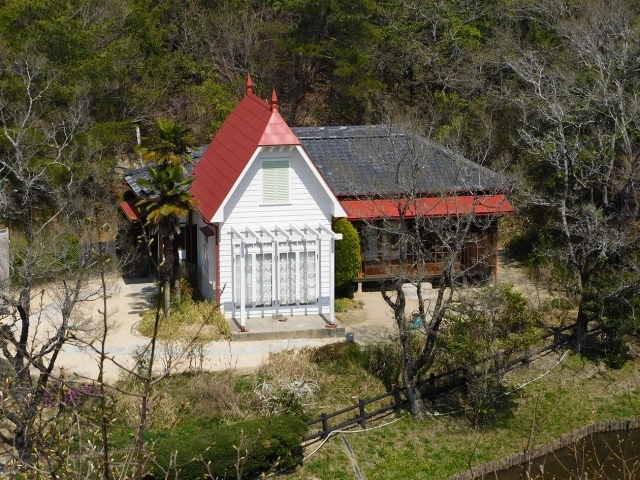 A trailer released prior to Oona's visit — created by Ghibli producer Toshio Suzuki and founder Hayao Miyazaki's printmaker son Keisuke for the Aichi prefecture tourism bureau — shows a young girl running through a series of local attractions, including the Ghibli Park. After discovering an old suitcase in the ethereal woodland, she follows the wind all the way to a life-sized recreation of Satsuki and Mei's house from My Neighbor Totoro.
The forests we see at the beginning of the trailer play a major role in the theme park. Previously, Variety reported that Hayao had stipulated no trees were to be cut down during construction. Instead of large rollercoasters, the theme park will focus on trails, small rides and architecture — from movies such as Kiki's Delivery Service, Howl's Moving Castle, Spirited Away, Princess Mononoke and their latest 3D venture, Earwig and the Witch — that gives visitors the chance to touch, smell and experience the Ghibli world. Maybe we'll get to taste some of that delicious-looking food as well!
It's already been announced that the Hill of Youth will act as an entrance to the park, with areas such as a Ghibli Large Warehouse (that will include the mysterious town from Spirited Away), a to-scale replica of Howl's Moving Castle and the Dondoko Forest all opening later this year.
Last year, we were given a sneak peak of other My Neighbor Totoro park features. An illustration, drawn in traditional Ghibli style, shows the park with several streams running through it, just like the one that Mei and Satsuki stare into in the original movie. Alongside the character's home, there will also be a Cat Bus and a gigantic replica of the tree Totoro perches on top of in one of the movie's most iconic scenes.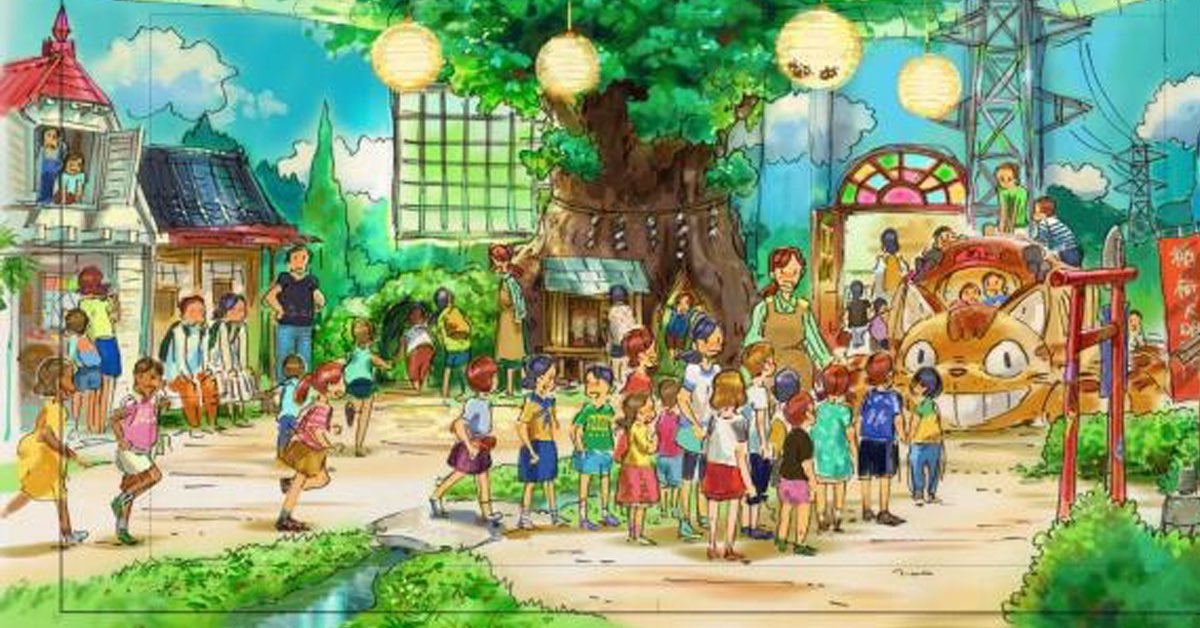 Set to open by the end of this year, the theme park, just a three hour train journey from Tokyo, is expecting to see over 1.8 million visitors per year. You can count us amongst them!
Follow i-D on Instagram and TikTok for more on Studio Ghibli.
Tagged: