Can you spot the trick in Carhartt WIP's new campaign?
Look closer at their AW 2021 imagery.
|
08 September 2021, 1:25pm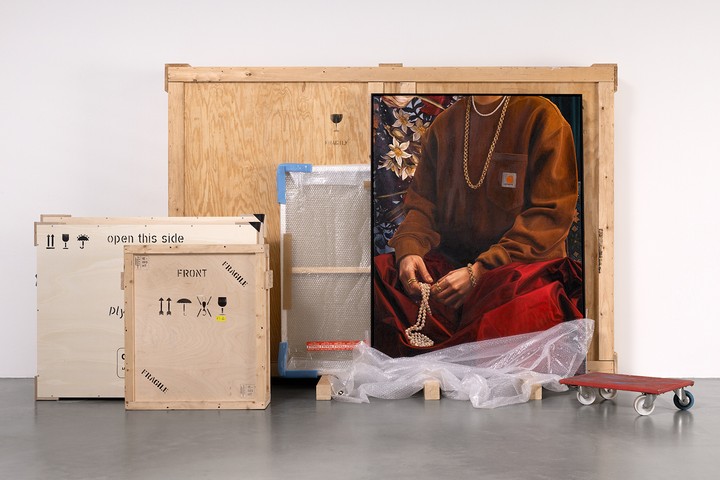 Carhartt WIP/Lucas Price
From a distance, the new campaign from Carhartt WIP's AW21 collection is an expectedly beautiful affair: meticulously framed images of the brand's staple garments -- think rugged, rust-tone work jackets and stylish trousers -- only with glimmers of softness: poppies in full bloom; silver rings slotted on long fingers. They are rare images that force you to look deeper into them; look hard enough and you'll see that these dramatic images aren't even photos -- but photorealistic paintings.
The person behind Carhartt WIP's new campaign? The London-based artist Lucas Price, whose photorealistic work often blends contemporary elements (say, a new fashion collection) with a religious or historical subtext. Here he manages to frame Carhartt WIP garments in a manner that feels classical, carrying the mood of paintings from centuries past. It's not the first time Carhartt WIP and Lucas have linked up; he leaned into his collage work for their spring 2021 campaign too.
"They're set up as typical Northern Renaissance images, but have these contemporary surfaces built into them," Lucas said of the paintings, which act as reflections of the collection itself: Carhartt WIP's classic fabrics and textures recreated in the context of new menswear and womenswear.
To reach their final form, the paintings -- after being completed in London -- were shipped to Berlin, but the process of shooting them began en route. As well as the still images, Carhartt WIP have unveiled a triptych of videos that showcase the paintings in storage, en-route to Berlin, and then displayed in a gallery, where they belong.
Carhartt WIP are on a strong creative streak right now, having dropped their summer campaign this May featuring former store employees Joaquim Bayle and Sylvain Sey, who escaped the city in favour of the freer landscapes of the French countryside.
You can check out Lucas's work for the more recent campaign below, and head to the Carhartt WIP site to find out more. In the meantime, where can we snag the originals to hang on our own walls? Art this great needs to be flaunted accordingly.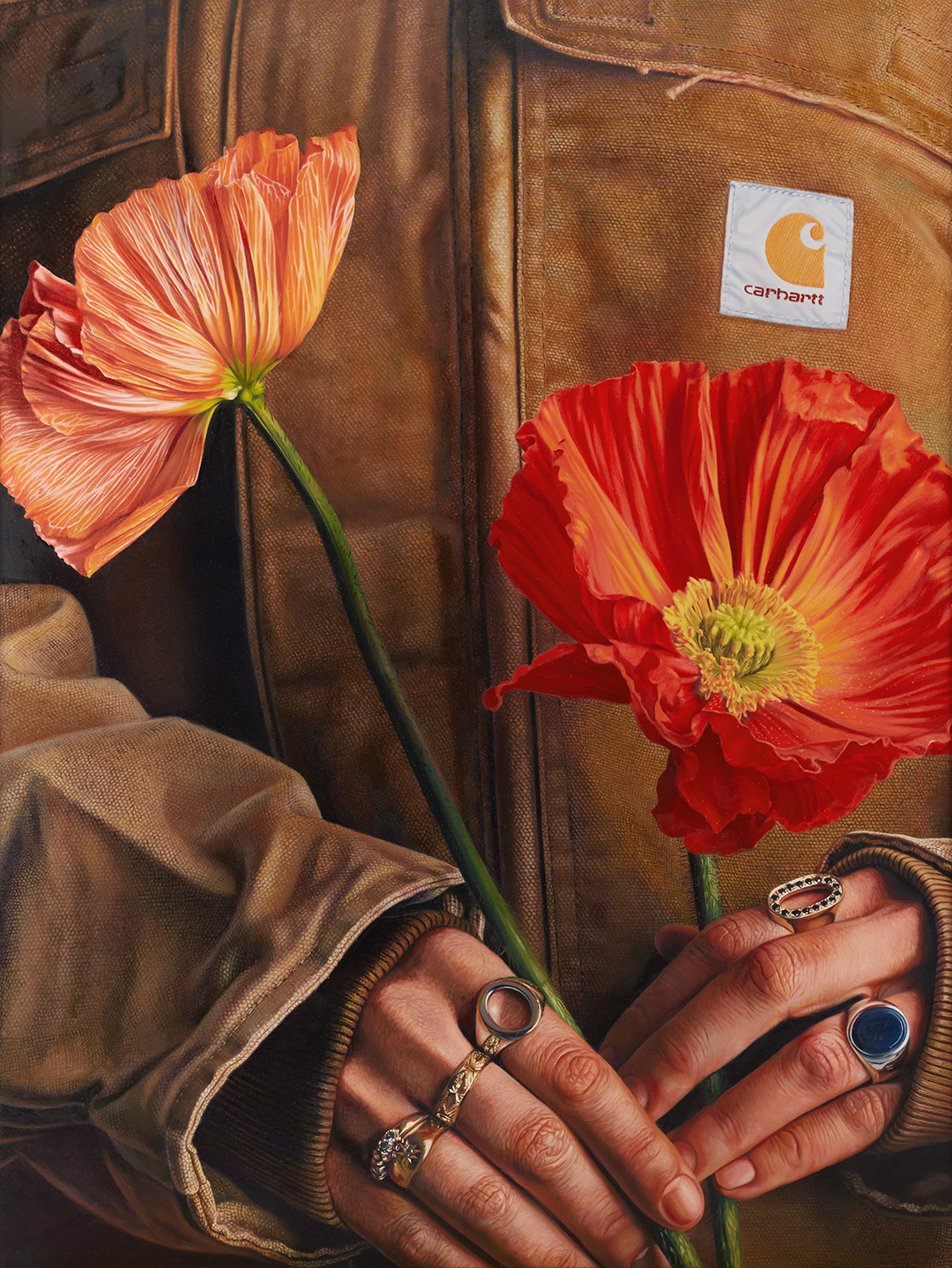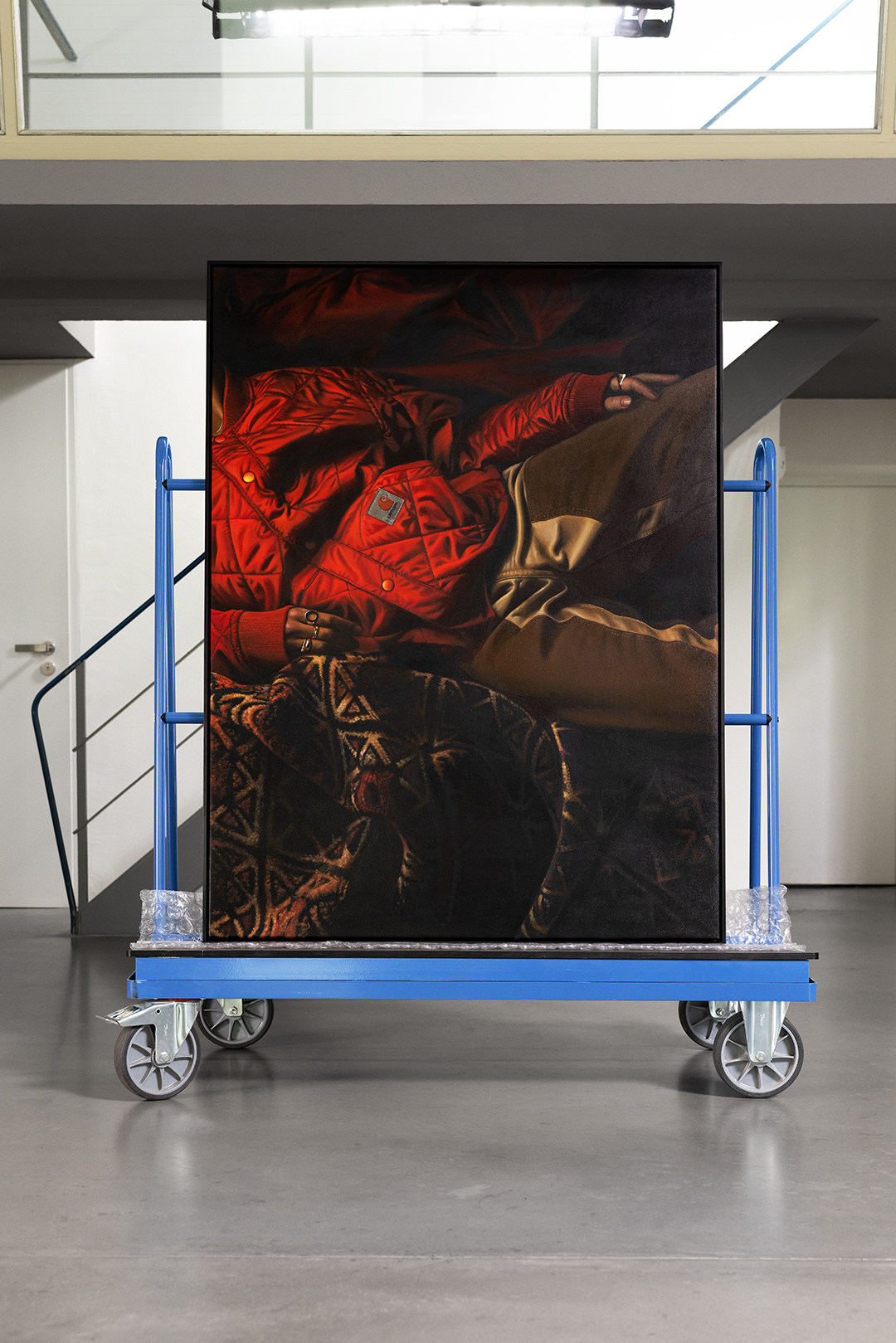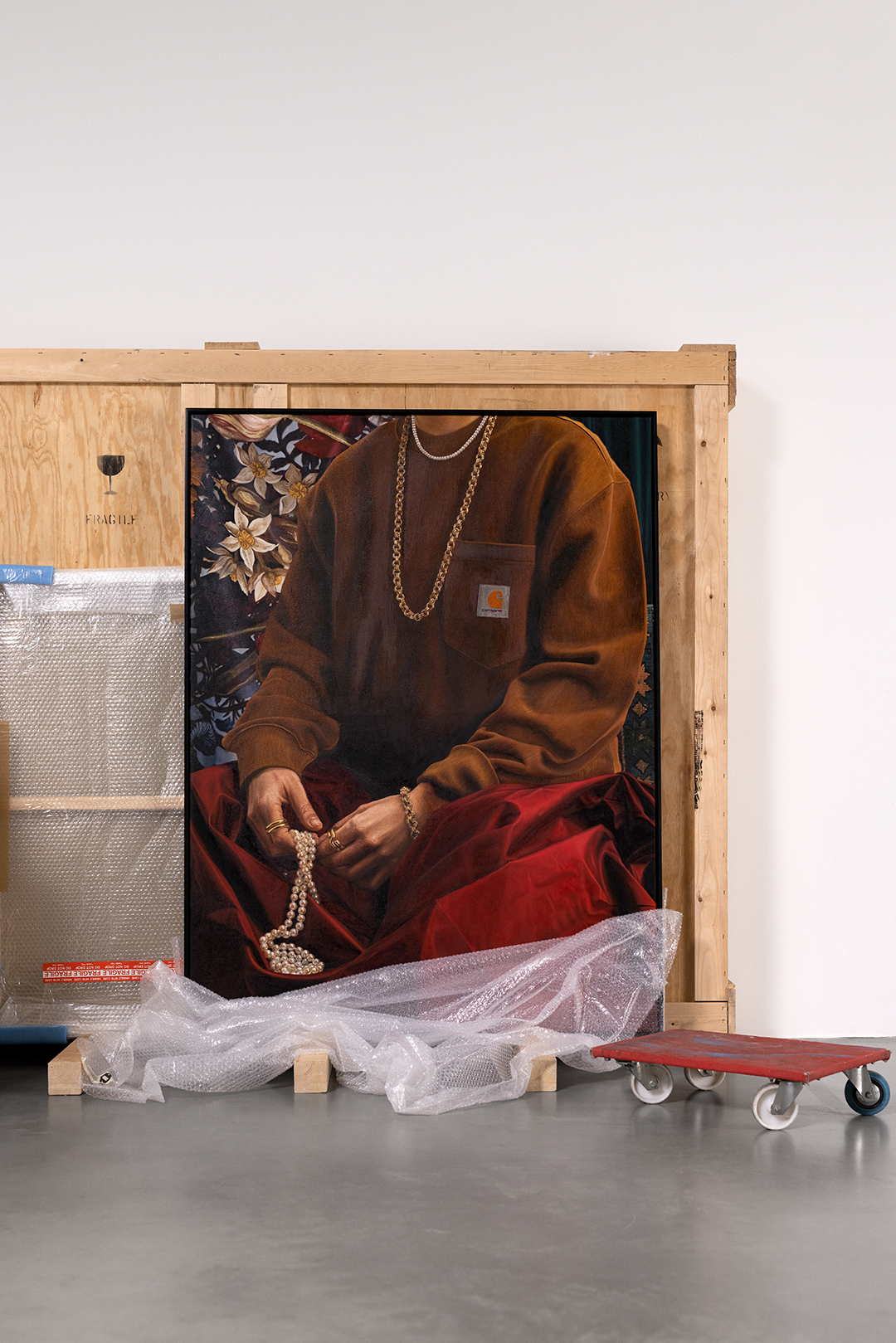 Tagged: