Images courtesy of Han Kjøbenhavn.
Queer AF t-shirts and a new Loverboy film: What's in Fashion?  
Your one-stop-shop for this week's fashion news to know.
Images courtesy of Han Kjøbenhavn.
Hello again, my chic angels! Now, we are sorry for leaving you in the lurch last week, but rest assured, our respite was temporary and we're back with all the chicest fashion news there is to know! This week, it's all about i-D editorial-approved haircuts, the gayest t-shirts you've ever seen, and a new film from London's favourite Loverboy, Charles Jeffrey. Don't say we never spoil you! Here's what's in fashion.
Runway-ready trims at Browns
We've said it once and we'll say it again -- a chic look is nothing without a chic hairdo to boot. And as the turning of the seasons nears, there's no better time for a chevelure shake-up than right NOW! If you know what's good for you, you'll hot-foot it to Browns' Brook Street location, where one of London's best-loved session stylists will be hosting a two-weekend residency in the Mayfair store's The Parlour. That's right, on August 27th to 29th and September 3rd to 5th, you can get your mop tended to by none other than Issac Poleon, whose work has been seen everywhere from Gucci and Burberry campaigns to the pages of this very magazine! So what can you expect? Anything but a one-size-fits-all approach, that's for sure. "I call it 'Issac energy," the hair artist says, "instead of having a signature style, my ethos is considered, acute and personalised; it's a perfectionist view of imperfection; an amalgamation of expertise and execution." Whether you're booking in for a consultation, wig styling, a blow-dry or a particular treatment, a one-of-a-kind experience is guaranteed. "I really want to see what we can do differently for each person. I love to talk in-depth about people's hair before doing anything with it and that's something a lot of people tell me they don't generally do." And if you're not quite sure what you're after, are there any particular looks he'd recommend? "My favourite style is clean partings… sleek, beautiful, polished hair! That stuff makes my hair stand on end -- I love to see it." And so do we!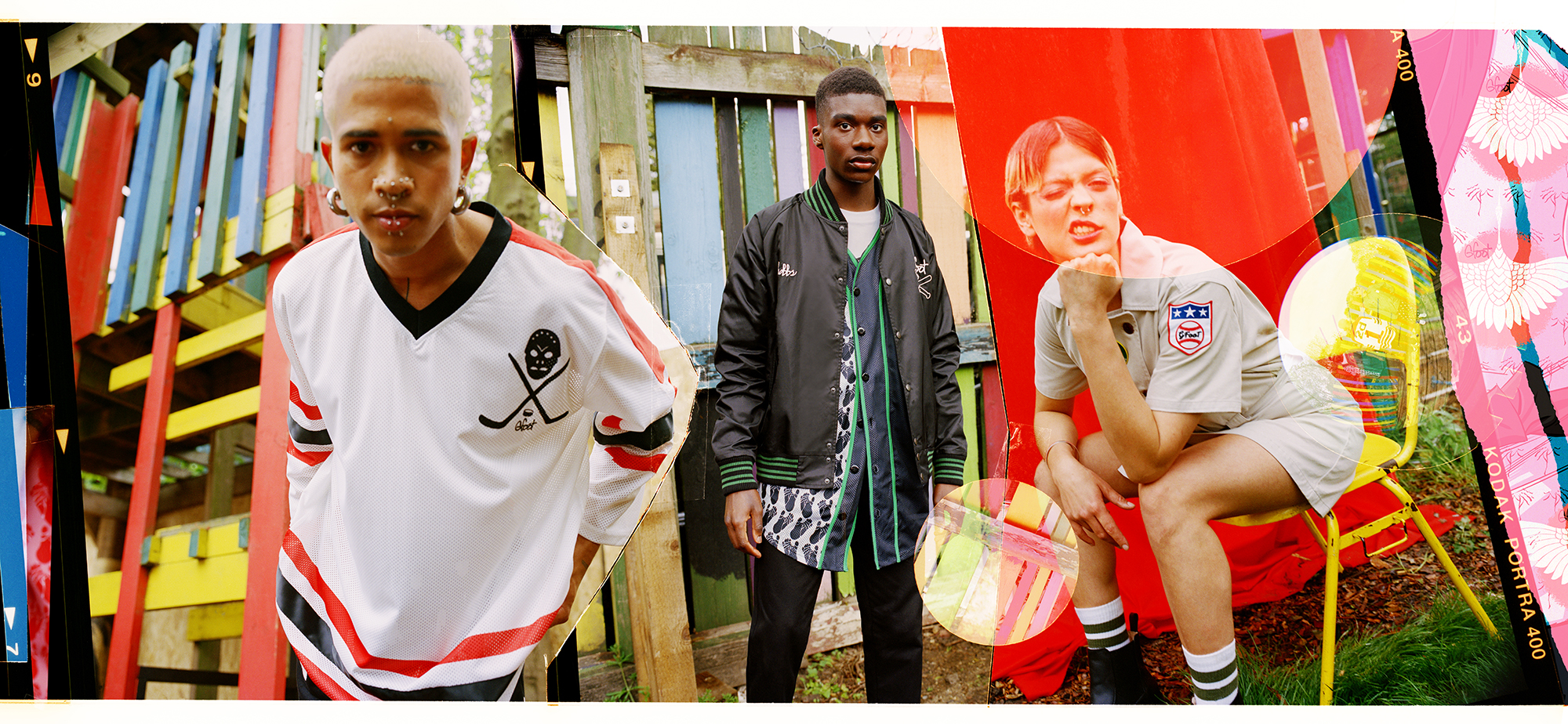 Gorillaz step into fashion
If you're a 00s kid (or just a 00s fan!) then this is one for you. Fresh off the back of the launch of their Song Machine - Season One: Strange Timez project last year, Gorillaz, everyone's favourite cartoon band, have now dropped their very first collection. Designed by Gorillaz co-founder Jamie Hewlett under the creative direction of Remi Kabaka, G Foot features 12 pieces inspired by the clothes 'worn' by the animated group's four members over their two decades on the scene, including drummer Russel's crane print kimono, vocalist 2-D's red-and-white hockey jersey and the quilted, embroidered bomber sported by bassist Murdoc. Available to cop now via the official G Foot store, as well as Selfridges and a handful of other physical retailers.
Sunny pop-ups hit Selfridges
If you do head down to Selfridges, though, one thing that you must be sure not to miss is the spanking new installation by feel-good label du jour Casablanca. While you probably know the sunny Parisian label best for its menswear, for its Monaco-themed AW21 collection, founder and creative director Charaf Tajer placed big bets on the womenswear side of his rapidly growing operation, and that's what's the star of the show at the Oxford Street department store. Running until September 5th, the space in Selfridges' Womenswear Atrium will host a full gamut of pieces from the collection, from signature silk shirts through tailoring to must-have cane-handled leather bags. While you're there, we also urge you to nip downstairs to check out a new installation by London/Iceland-based label Arnar Mar Jonsson on the menswear floor, where you'll find a pared-back pine-set up befitting the brand's rigorously crafted, performance-oriented clothes.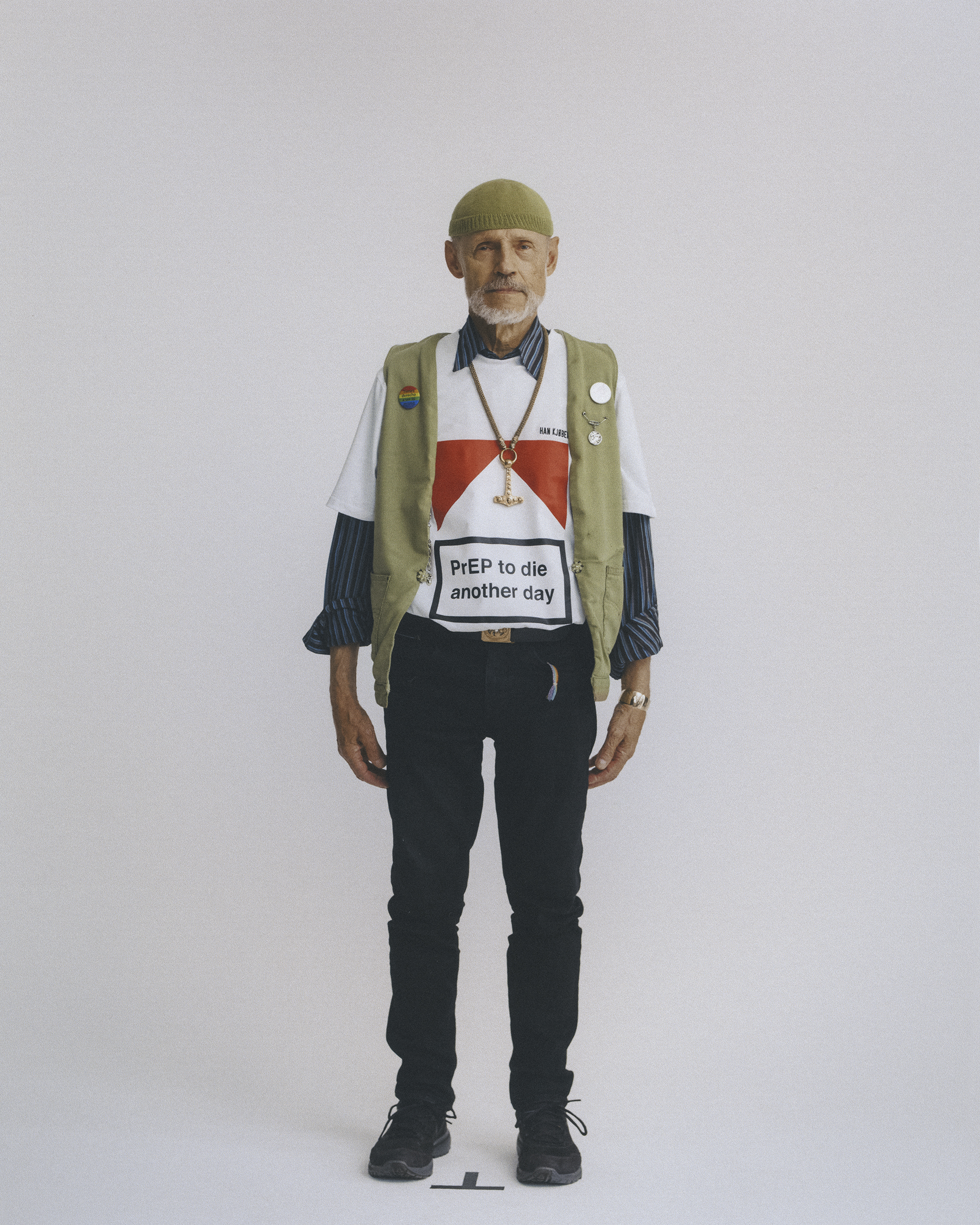 Filip Samuel Berg makes queerness a bold fashion statement
We're here, we're queer, and we've got the t-shirts to prove it, thanks to the graphic wizardry of Filip Samuel Berg. In collaboration with Copenhagen contemporary art institution O—Overgaden and fashion label Han Kjøbenhavn, the Berlin-based Danish artist and art director has created 'HEN', a capsule of witty yet poignant statement tees. Exhibited as part of Psychopathia Sexualis, a historical survey of contemporary Danish and wider Scandinavian LGBTQ+ culture, with particular attention paid to the HIV/AIDS pandemic, the collection takes its title from the recently neologised Danish gender-neutral pronoun -- an attempt on Filip's part to underscore the importance of its use. Comprising 11 tee shirts -- the number corresponding to the number of colours on the recently updated pride flag -- each speaks to a particular topic facing the wider LGBTQ+ community that he felt it important to address, from lesbian visibility, to BIPOC representation, HIV+ advocacy to the fight for trans rights. Each shot on members of Copenhagen's queer community, and styled by Billy Lobos, some -- like those advising anyone with an aversion to anal sex to "keep your ass shut" and a message championing the use of PrEP on a smoking warning label -- are pretty on the nose — an explicit intention, of course. "That's also why I wanted to make 11 pieces, and not just one cute rainbow tee trying to represent the whole LGBTQ+ spectrum. I wanted some of them to cross a line, in a way," Filip explains. "The queer community is made up of diverse groups of people with diverse issues, and I wanted to represent that, and show that we aren't just one happy bunch. It was therefore important to tap into a sort of queercore aesthetic, something that some people are provoked by," he says, with provocation then hopefully leading to contemplation and positive action. Get yours here now, and f*g your city the fuck up!
Charles Jeffrey LOVERBOY puts out a new documentary
From one maverick queer fashion creative to another, we hop across the North Sea to London, where Charles Jeffrey, has just released a brand new documentary. Documenting the shoot of his eponymous label's AW21 lookbook by Tim Walker, the four-part flick observes the development of the label during one of fashion's touchest years, while reflecting on the core values of creativity, community and celebration that have long been at the brand's heart. Here in part two, shared exclusively here, Charles discusses the pivot from the immersive parties and shows he was once best known for and bringing that same energy and sense of storytelling to still image, and the label's long-term casting director, Madde Østlie, shares the methodolog behind Loverboy's legendary casting. A must watch!