shop these 5 legitimately cool holiday pop-ups, before they disappear
Including Eckhaus Latta's first NYC store and a mystery market by 69.
|
13 December 2017, 11:04pm
Courtesy of 69.
If you live in New York, you've likely had the experience of hosting out-of-towners who think that holiday shopping means braving the total insanity of the Union Square Holiday Market. Never again. This year, you might suggest the slightly more New York experience of dodging between Chinatown malls and Soho storefronts while also taking in some contemporary art, courtesy of Eckhaus Latta. Here are five more fun, less traditional holiday pop-up shops to check out before they disappear.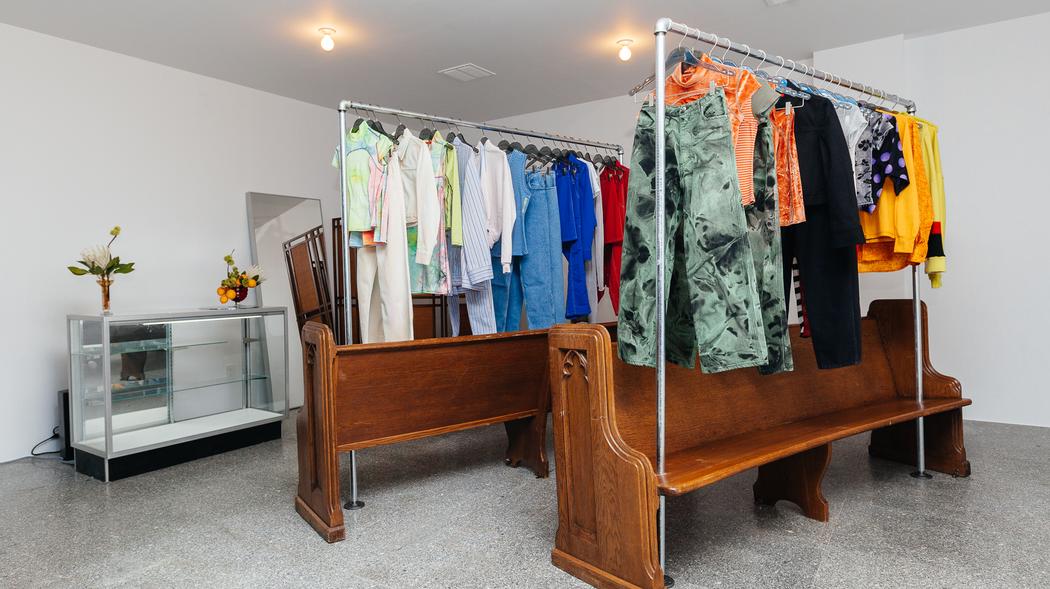 Eckhaus Latta's Chinatown mall boutique
A year and a half ago, Mike Eckhaus and Zoe Latta opened their first brick-and-mortar store off the 101 Freeway in LA. Masterminding an equally creative space in New York, they confessed to i-D, seemed "rather unobtainable" at that time. Still, the designers have more than proven their ability to fashion magical spaces in NYC with their ingenious show venues. The brand has now returned to the city with "Temp Shop," a holiday pop-up (although you wouldn't know it) cum art installation. As of last Friday, New Yorkers can admire the installation, made of repurposed church pews, and shop for fall/winter 17 and pre-fall 18 pieces at OCD Chinatown — a tucked-away venue for music, fashion, and performance on the second floor of a Chinatown mall beneath the Manhattan Bridge. 75 East Broadway, Unit 202B, 2nd Fl., December 9-17, 12pm-7pm.
69's temporary East Coast digs
Nothing gifts easier than a designer piece that's self-described as "non-gender and non-demographic" — not to mention incredibly comfy. LA lifestyle brand 69 answers the call with a holiday pop-up this weekend, promising exclusive pieces created specifically for the event, and specially priced for New Yorkers. 69 has a gift for mystery and the unexpected: the brand's designer remains anonymous; celebrity impersonators modeled its collection one season. So you'll have to wait until December 16 to see how the brand behind the world's largest denim shirt celebrates Christmas. 187 East Broadway, December 16 11am-7pm; December 17th: 11am-6pm.
An ethical grotto by House of Fluff
After an unusually long summer, this week's chill has swept in the harsh reality that new coats — particularly of the cruelty-free, guilt-free, and faux-fur variety — are once again a necessity in NYC. Luckily, if you find yourself stumbling frostbitten down Bowery, you can take refuge in House of Fluff's pop-up, where the newly launched brand's faux-fur outerwear pops amidst "an upcycled winter wonderland." Artist and furniture designer Elise McMahon of the studio Like Minded Objects took a cue from the building's former owner, one Andy Warhol, and turned the shopping event into an inventive art space — all building materials come straight from local salvage yards. 342 Bowery, December 12-24, Tuesday through Sunday, 12pm-8pm.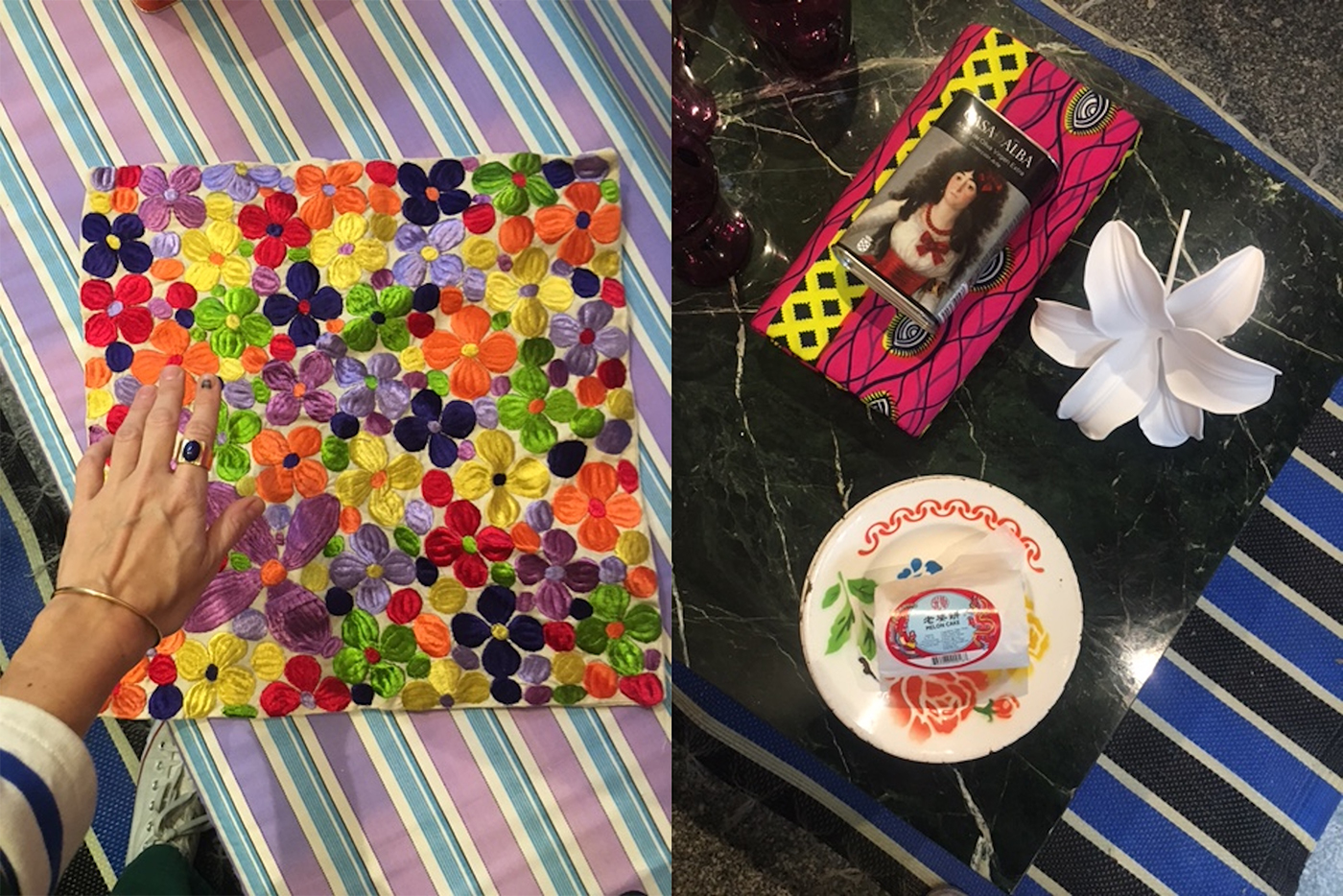 Mirabelle Marden's holiday treasure trove
Gift shopping for your loved ones can very easily turn into gift shopping for yourself. It's a problem you'll likely have at Plain Pleasures, Mirabelle Marden's pop-up market. The artist, gallerist, and stylish world traveler describes the space as her "real-life mood board" and named it after a short story by cult writer Jane Bowles. The store offers trinkets collected and designed during trips across Europe and around the Mediterranean: striped cotton Portuguese pajamas, Spanish flamenco skirts, Egyptian soap, Berber mugs, and the colorful plastic notebooks used by Greek school kids. Marden's collector's items — spanning furniture, jewelry, and clothing — will remain artfully curated through January (just down the hallway from the Eckhaus Latta pop-up). 75 East Broadway, Unit 203B, 2nd Fl., Friday through Sunday, 12pm–7pm, through January.
Bode, Lorod, Prounis's weekend get-together
When buzzy brands Lorod (known for its killer color palette and comfy construction), Bode (the rising menswear line made of vintage quilts and patchwork), and Prounis (a romantic jewelry brand with its own custom shade of 22-karat gold) unite for a holiday pop-up, you know you're going to have to buy something. Each brand draws inspiration directly from the past — Bode and Prounis from familial connections, and Lorod from American classics. It's a three-way fashion match made in heaven. 28 Elizabeth Street, 3rd Fl., December 15, 4pm-6pm; December 16-18, 11am-7pm.