lottie tomlinson shares her baddest beauty tips
The make-up maverick and Rainbow Roots author shares some insider secrets.
|
19 December 2017, 2:47pm
Initially rising to fame as the little sister of Louis from One Direction, Lottie Tomlinson has proved herself to be much more than just being "with the band".
After wowing her 3.3mil strong following on Instagram with her eye-popping expertise with eyeshadow, Lottie took her skills offline and put them in book form with her first publication, Rainbow Roots. Based on all things beauty, the book features a variety of tips and tricks on make-up and hair, to nails and tanning. "I wanted to create something for my followers that had everything in one place," she tells i-D.
Lottie first fell in love with make-up at just 12 years old, on discovering her late mother's make-up bag. Despite being told by teachers that being a make-up artist wasn't a proper job, she persevered. It was Lottie's mum who first suggested she go and work with 1D's much loved make-up artist Lou Teasdale. And the rest is hashtags and history. "I hope that people reading Rainbow Roots will learn to step out of their comfort zone and experiment with beauty," she says. "I hope people can learn more about make-up and feel more confident applying it."
We asked Lottie to give us her top five make-up tips.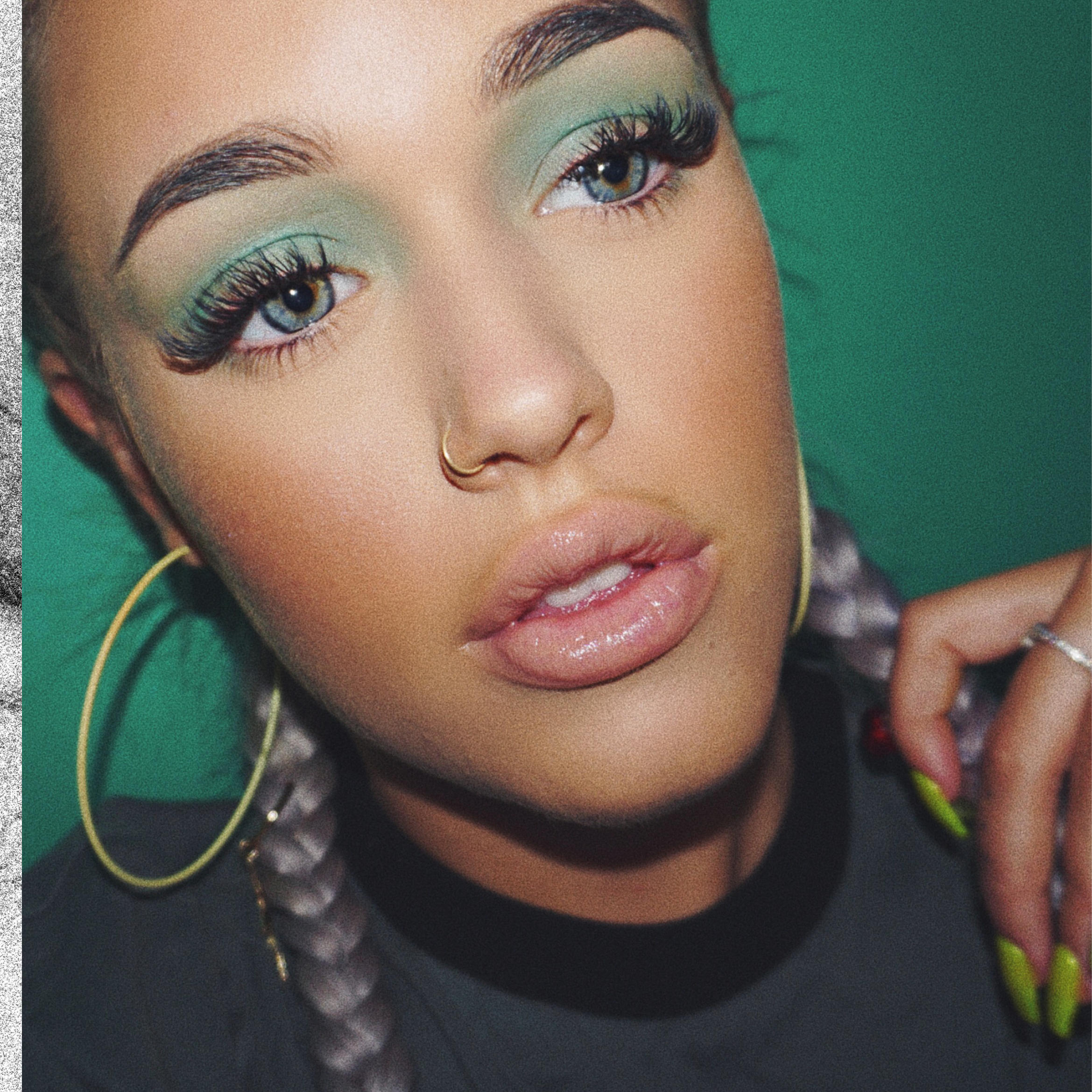 Tip 1
"So I made sure I had a section in the book dedicated to a flawless base, where I show you have to achieve perfect skin for any look. I wanted to include this because I think you can get carried away creating eye looks and different lips, but you really always need a flawless base for most looks so it's a great thing to master."
Tip 2
"I've also got a page for brows where I show you how to perfectly shape them. I wanted to include this for the same reason, brows really frame the face and compliment any look so it's important to know how to do a good brow."
Tip 3
"I did an ombré lip how-to in the book because I think this is a timeless trend that will always be big in the make-up world. You can't go wrong with a good ombré lip."
Tip 4
"I have a hair page showing you my favourite styles and why I love each one. I wanted to include hair because I wanted the book to really represent me and my look, and hair is a big part of my look."
Tip 5
"I have a look on how to get the perfect nude lip, because nude lips are one of my favourite looks that I wear most of the time."