Images courtesy of BFA for Gucci
the gucci x dapper dan collections sees 80s harlem take over soho
Rihanna and A$AP Rocky came out to celebrate the opening of Gucci's new SoHo store.
Images courtesy of BFA for Gucci
The launch of the highly anticipated Gucci x Dapper Dan collection is a pivotal moment not just for the grossly underappreciated Harlem designer, but for black people everywhere. For a long time, the outfits and patterns urban, working-class blacks have crafted out of sheer ingenuity, aspiration, and resourcefulness have been labelled "ghetto" — something existing far outside the gates of luxury fashion. In fact, in the 90s and early 00s, heritage brands went to great lengths to keep their trademarks designs limited to white, upper-class buyers. Let's not forget when Burberry shifted away from its iconic check pattern right when hip hop stars started rocking it. Dapper Dan himself was sued relentlessly by luxury brands for repurposing their logos into innovative hip-hop-meets-couture pieces, to the point he was forced to close his Harlem store.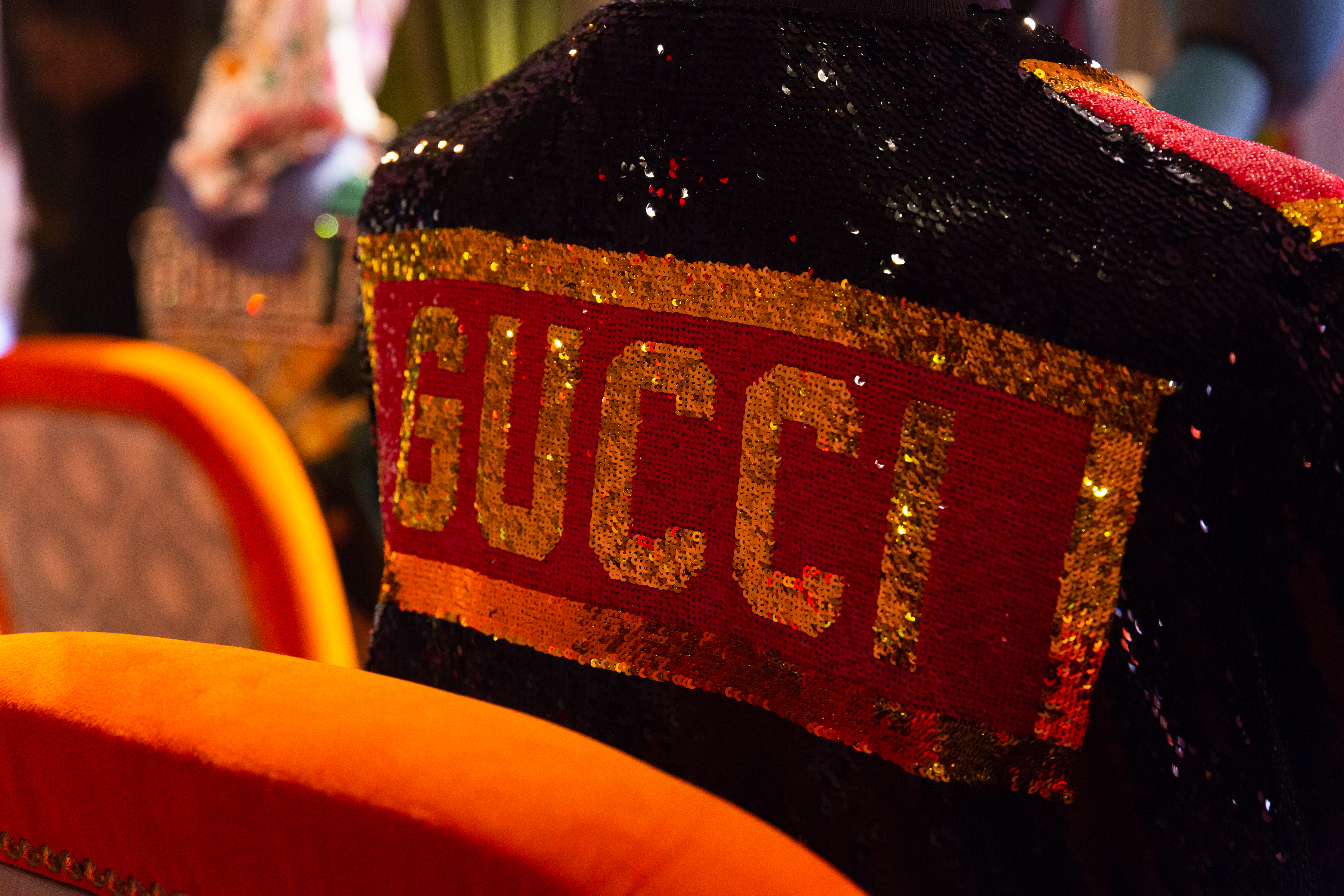 Now, almost thirty years, the same brands are embracing — dare we say exalting — counterfeits. The pedaled knock offs of Canal Street have moved just a few blocks up to SoHo boutiques. Reenter: Dapper Dan.
Gucci x Dapper Dan might very well be the first time Black Twitter outrage has facilitated a fashion collab. In case you were living under a rock, here's the recap: Last year, creative director Alessandro Michele came under fire when he recreated a ballooned-sleeve, monogrammed jacket Dapper Dan made for the black Olympian Diane Dixon in 1989. Many in the black community felt like Alessandro Michele's piece was another classic example of black fashion being ripped from its source without credit or profit. Amazingly, the critiques actually led to a positive response. Alessandro called the Cruise 17 look a homage, not reappropriation, and expressed his desire to work with Dapper Dan. Almost a year later and Gucci has given Dapper Dan his largest platform yet. The collaboration is a rare case of the fashion industry providing due justice.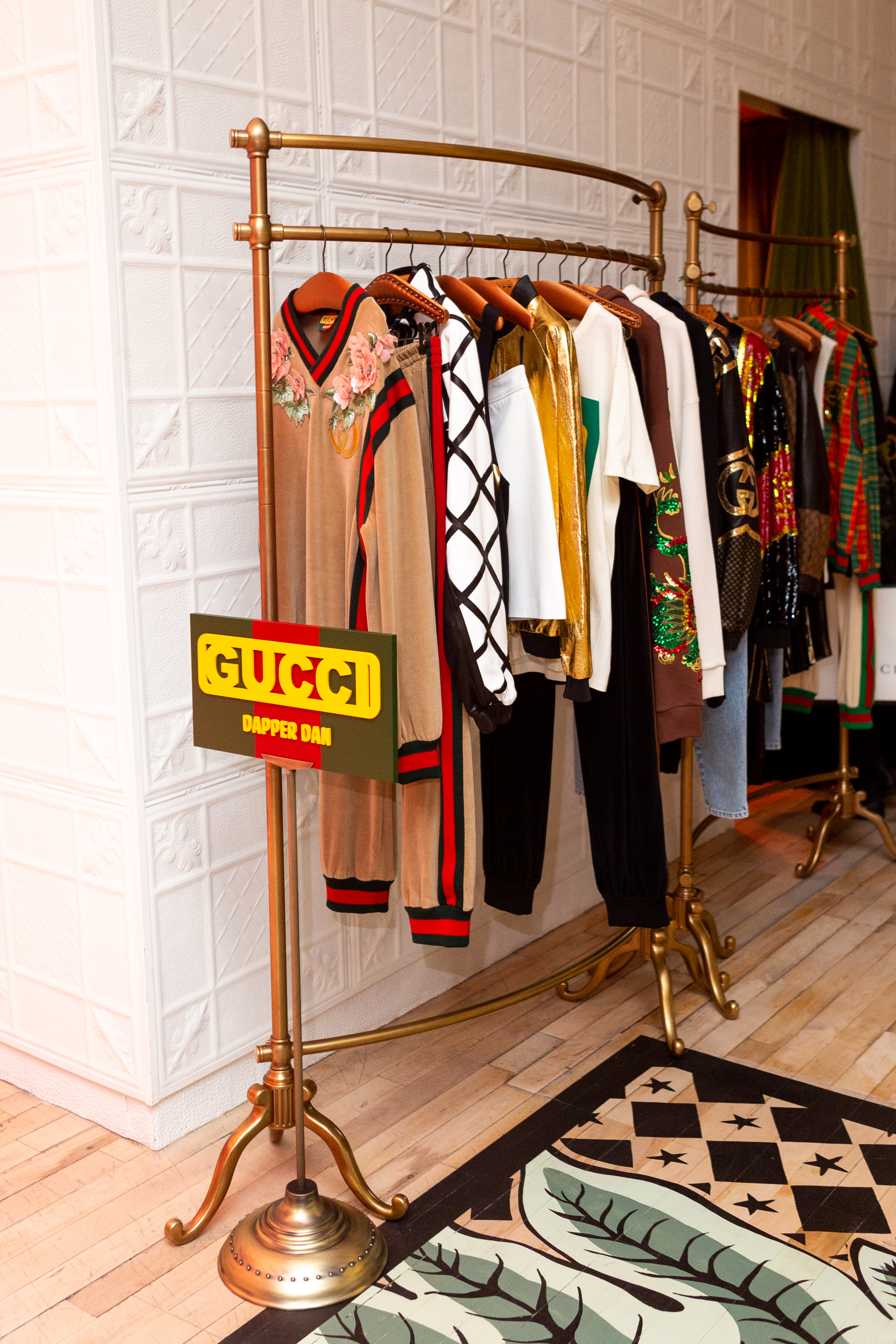 i-D was able to get its first look at Dapper Dan's designs for Gucci at the opening of the brand's SoHo store, located at 63 Wooster St. The hip-hop centric clothes felt like what you would see black men wearing in 80s New York. Imagine the wardrobe of Everybody Hates Chris, but with sequins. Some standout pieces were the different interpretations of Dapper Dan's signature oversized, wide-rim glasses. One version was bedazzled with black crystals. Then there were the sequined baggy hoodies, reminiscent of the ones worn by Grandmaster Flash and Will Smith during his Fresh Prince days. Stars like Rihanna and A$AP Rocky were in attendance, wearing the brand's most streetwear-inspired pieces. Rihanna was dressed in a jacket from Gucci's left-field collaboration with the New York Mets.
If only I knew that one day the same hip hop attire my mom bought me from stores like Brooklyn's Dr. Jays — including bygone brands like Rocawear and Sean John — would one day provide inspiration to one of the biggest luxury brands in the world. This is the cultural significance of luxury fashion embracing Dapper Dan's distinctly black and urban approach to fashion. It lets black teens know to keep wearing the clothes in their closet with pride and molding them to fit their black identites, regardless of if they are from Rainbow or Gucci.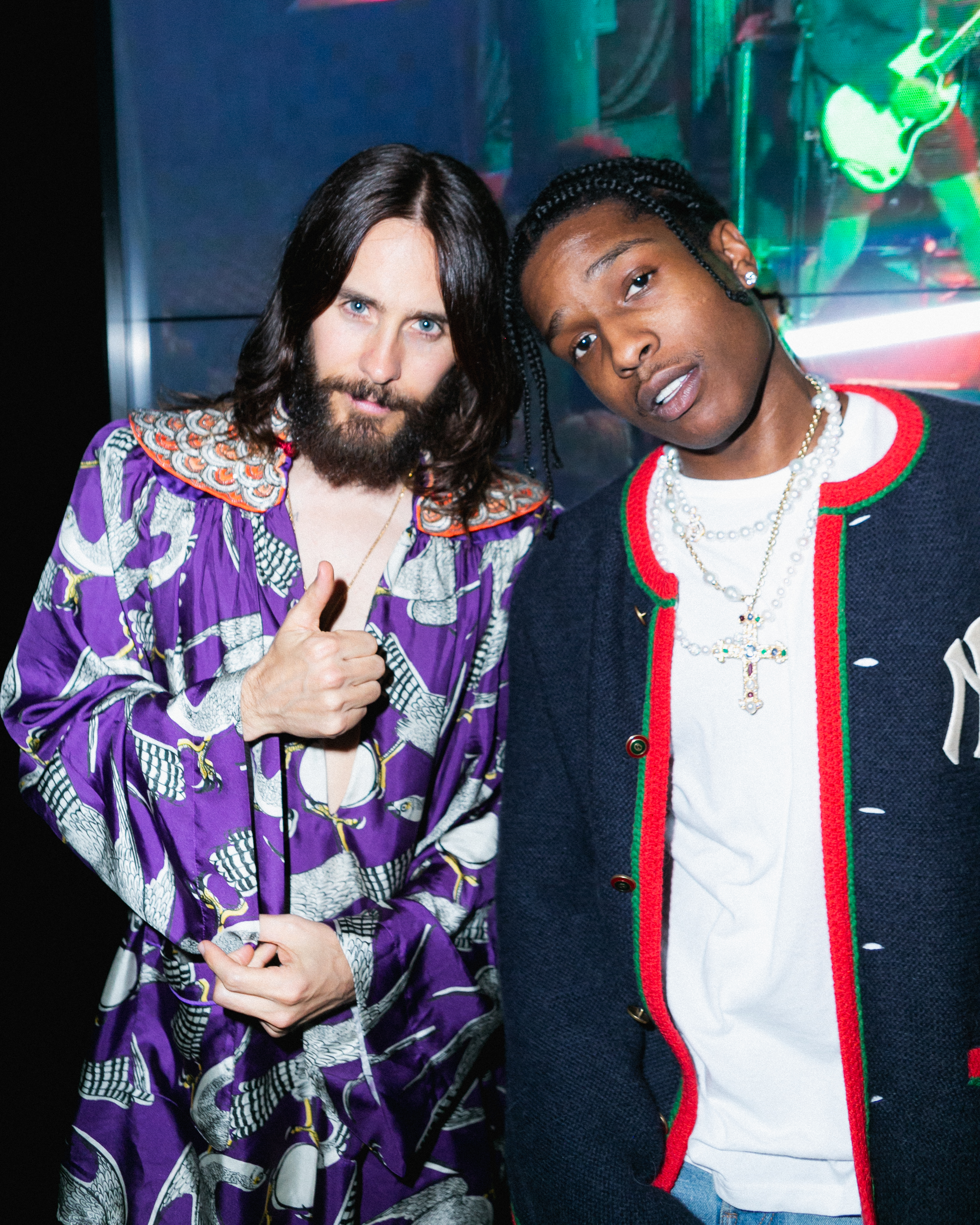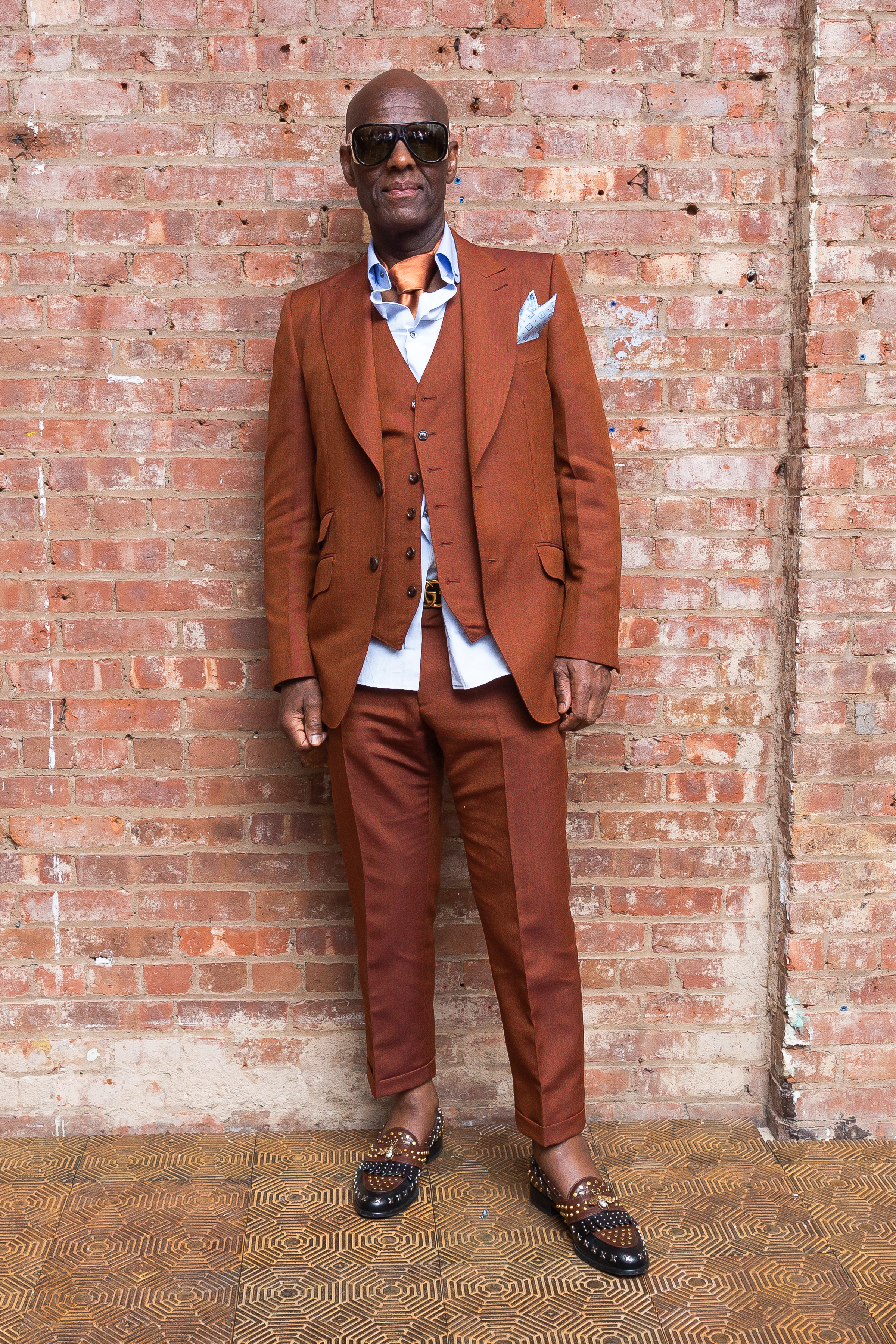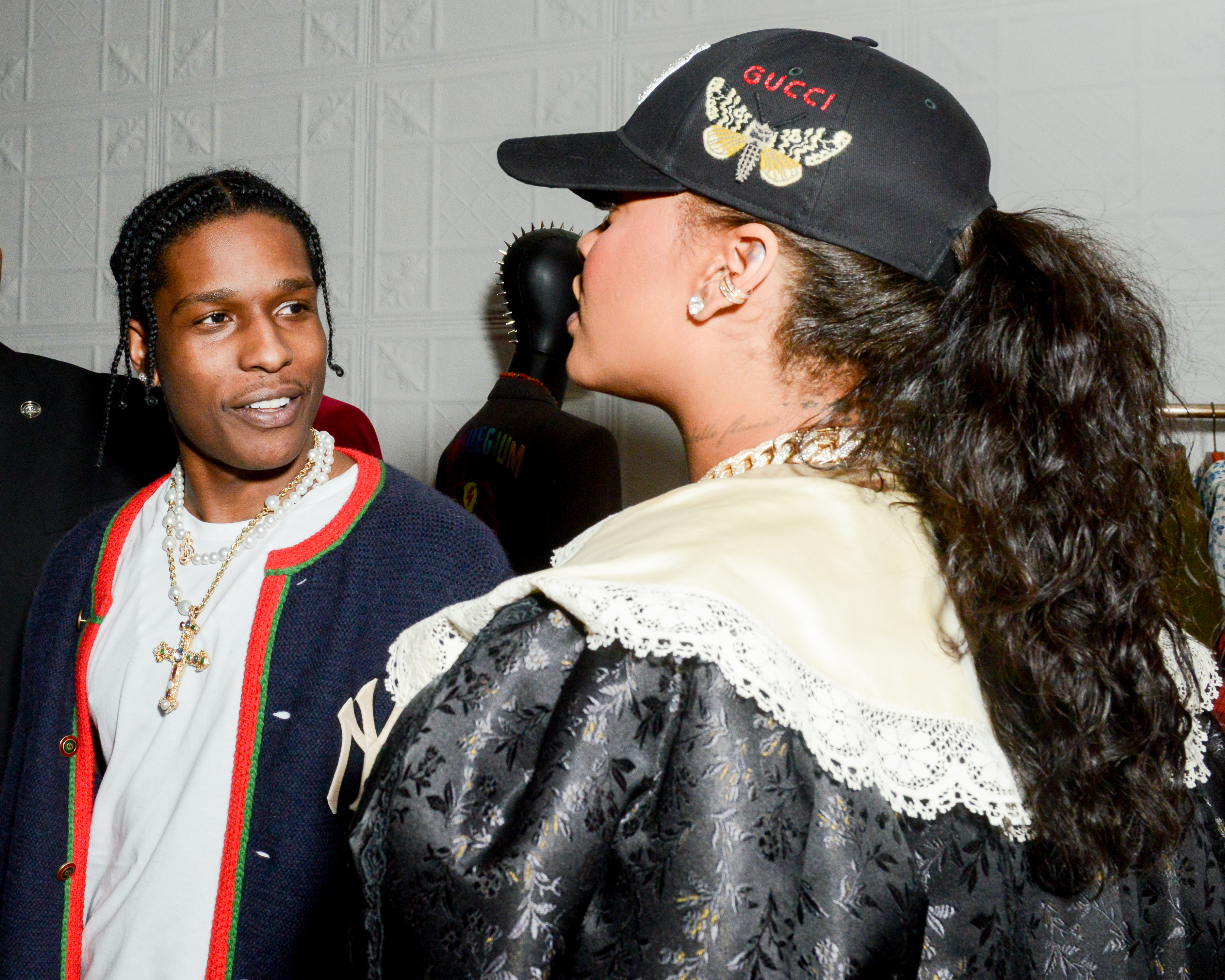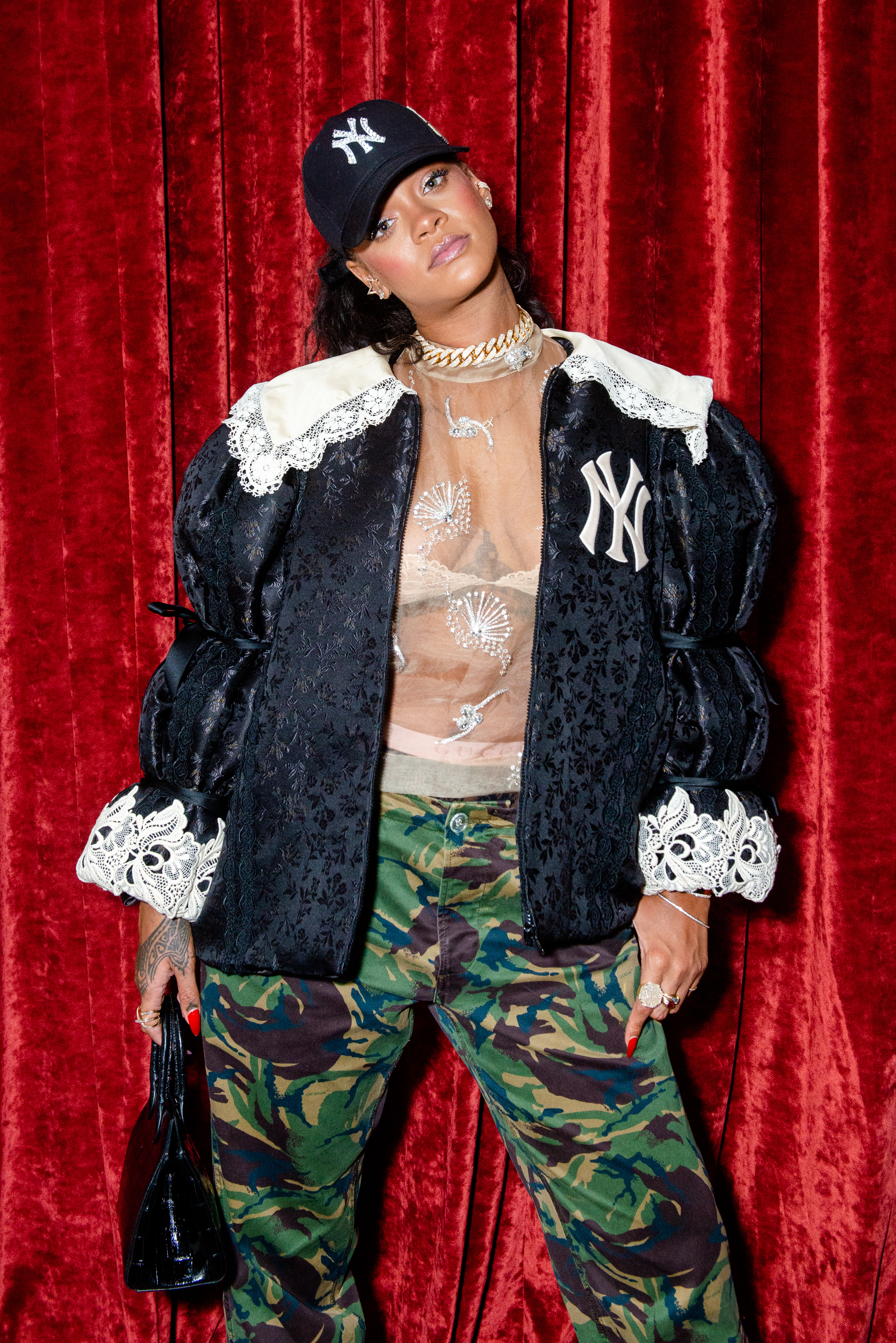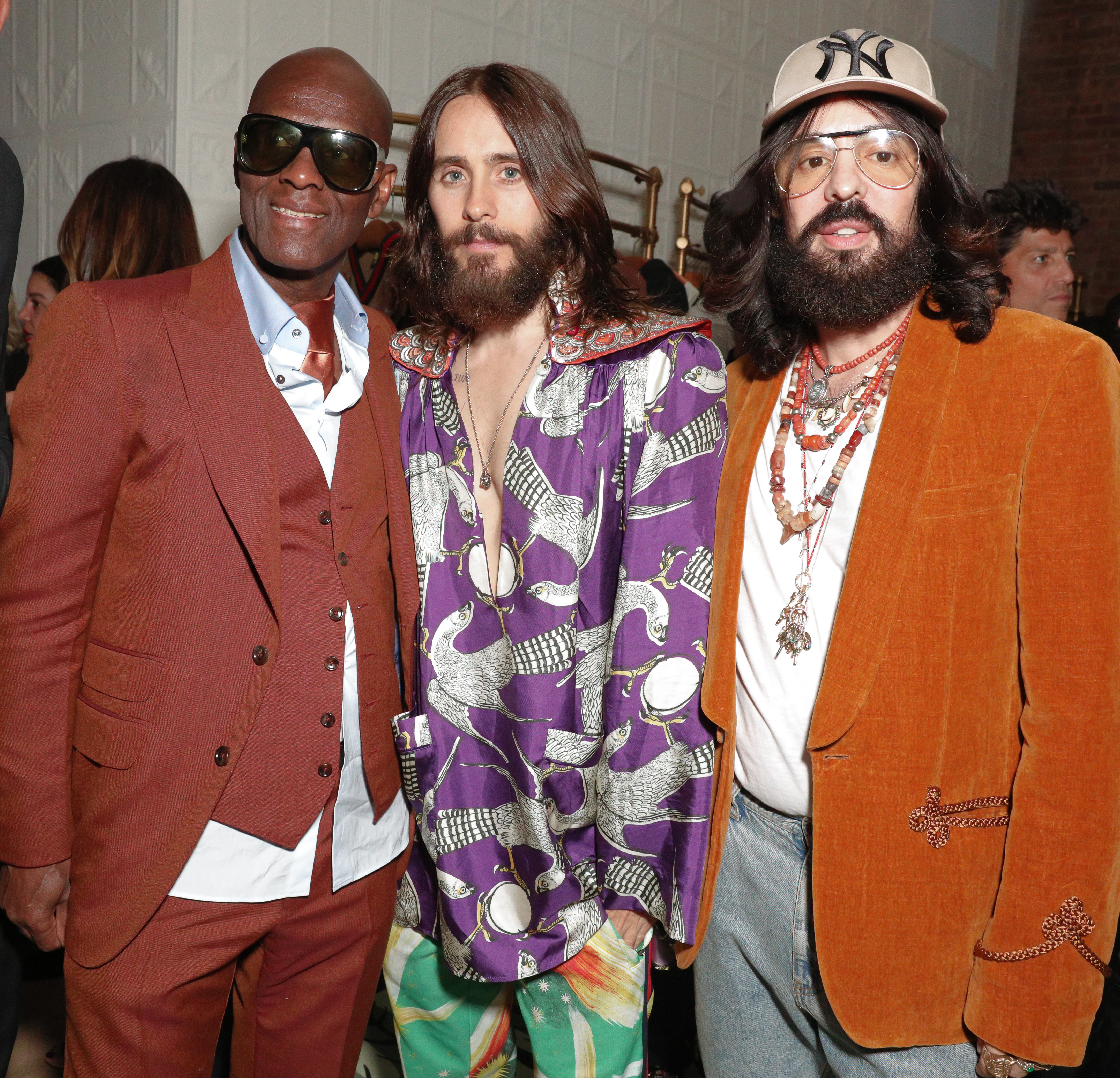 Tagged: