watch the absurd first trailer for dark comedy 'the favourite'
'The Lobster' director is back with an 18th century period drama starring Emma Stone and Rachel Weisz.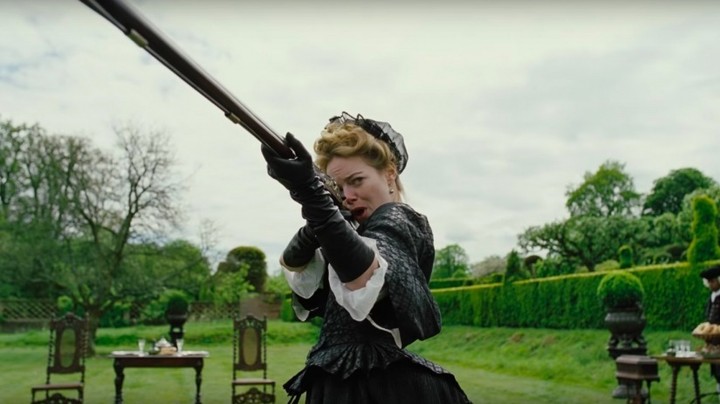 Image via YouTube
Prepare yourself for black comedy, wild cinematography and a new take on historical royal drama with Yorgos Lanthimos' return to the big screen, The Favourite. The Greek director's latest film is centred on 18th century monarch Queen Anne (Olivia Colman) and her confidents (Emma Stone and Rachel Weisz). Set during England's war with the French the film focuses equally on the politics of war and the politics of royal favour.
The first trailer shows there's no shortage of fast paced commotion, extravagant costuming, sexual tension and a bit of mild violence — all things we've come to expect from the director. Yorgos Lanthimos is best known for his dark satire, bizarre narratives and continually placing an array of well-known actors in unexpected roles. So if The Lobster or The Killing of a Sacred Deer kept you up all night questioning reality, you'll be pleased to learn that Lanthimos' latest looks just as absurdly confronting.
Check out The Favourite teaser trailer below.