Westminster University autumn/winter 18
this is how to revolutionise fashion education
The University of Westminster's new Professor of Fashion Design, Andrew Groves, shares an 11-step guide to nurturing the next generation of fashion talent.
Westminster University autumn/winter 18
Last week, the University of Westminster announced the appointment of Professor Andrew Groves as Professor of Fashion Design. Over the last 15 years Andrew has led a radical rethink of how fashion education is delivered and helped transform fashion education at the University of Westminster and beyond. In the last three years alone, he has launched the Westminster Menswear Archive, the world's only publicly accessible menswear archive, developed the MA Menswear programme, the world's first and only two-year menswear course, and has aligned the BA Fashion Design course with the international fashion calendar, which meant that it became the first undergraduate course to be invited to show on the official London Fashion Week schedule.
"Professor Andrew Groves has enhanced the standing and effectiveness of fashion at the University of Westminster immeasurably," Sarah Mower MBE, chief critic for Vogue and the British Fashion Council's Ambassador for Emerging talent, explained in the press release. "I often think that BA students graduating from Westminster are as accomplished as post-graduates from many other places," she added. Sarah's right. Recent alumni include i-D favourites and LFW regulars Ashley Williams, Liam Hodges and Claire Barrow, but industry heavyweights including Christopher Bailey, Vivienne Westwood, and Stuart Vevers all studied there too. To celebrate his appointment, Professor Groves shares a 11-step guide that looks to solve the challenges fashion education faces today and encourages the students of tomorrow to make the most of their time at university.

1. The biggest challenge we face is the diversity of students applying to university...
"Fashion education used to be free, which made for an entirely different power dynamic between students and staff. The changes in education policy in the last 20 years -- that started under Tony Blair in 1998 with fees being introduced -- means we've lost generations of students from poor working class backgrounds that haven't applied to study as they don't think they can afford university. How do we create an environment that encourages those young people to believe they can be part of this industry and that we desperately need them? It's no coincidence that both Galliano and McQueen were from working-class backgrounds. Historically the designers that force us to radically re-see the world around us almost always come from marginalised backgrounds. Art schools were not designed to be middle class finishing schools."
2. The key to successful learning is failure...
"If you don't fail, you don't learn. I often use the Samuel Beckett quote: "Ever tried. Ever failed. No matter. Try Again. Fail again. Fail better." When students come to us, however, they have been taught that they must not fail, that failure is wrong, or that they have paid all this money so how have we 'allowed' them to fail. I think so many young people have not had the chance to deal and learn from failure, and so don't have the resilience to deal with situations when they don't go the way that they had hoped or planned."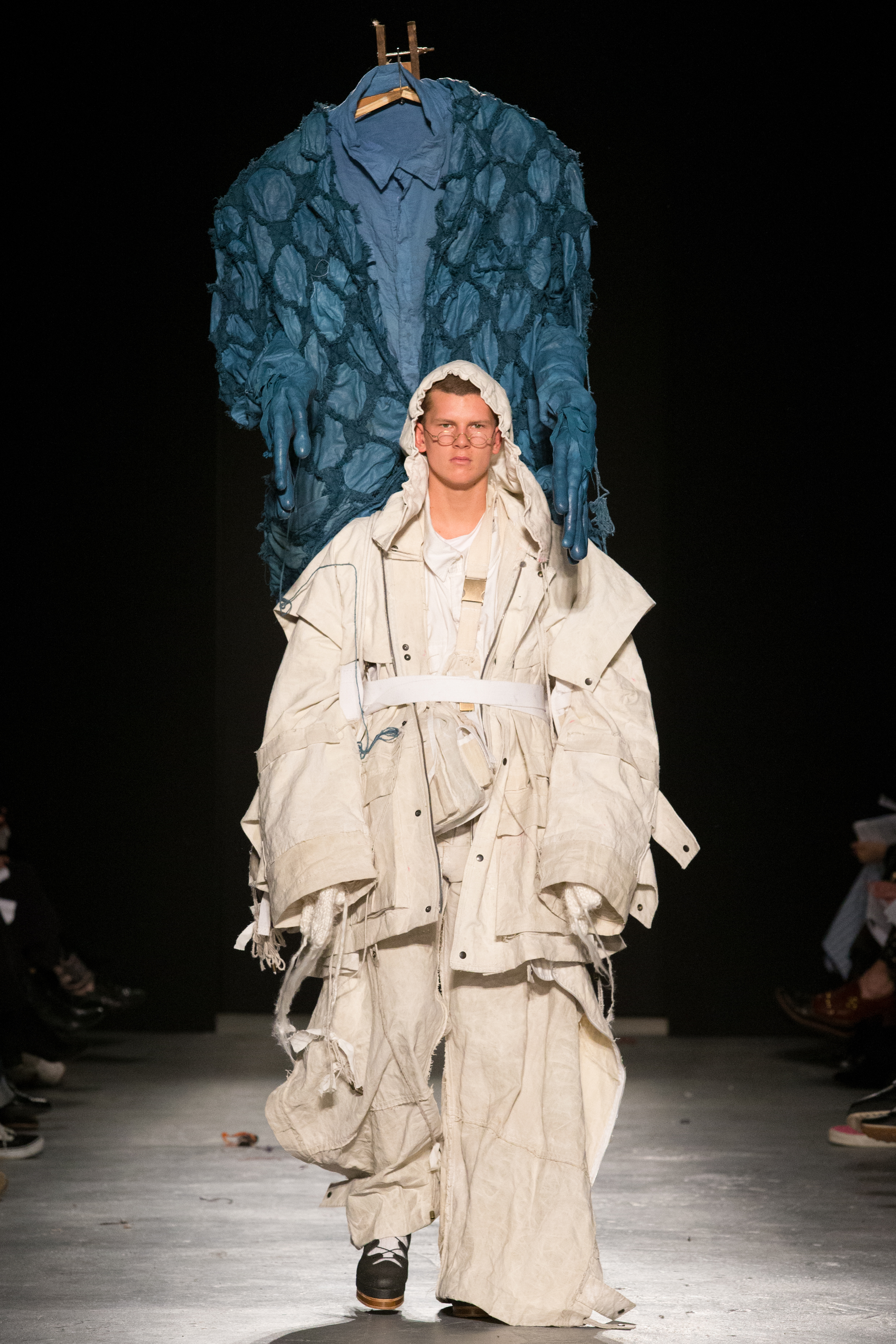 3. A fashion degree is not an easy degree and fashion isn't an easy industry...
"People have no idea how hard our students work! Fashion students are really driven and work far harder than any other group of students that I know -- showing in LFW in February meant that we were all back in the studios on the 2nd of January. It's a far more demanding industry than it was 20 years ago. Head designers are changing on an almost yearly basis. Like football managers if they have a bad season, they're out. All that uncertainty permeates the industry, and of course, students are affected as they spend a year of their studies interning and see all of this happening."
4. We need to do more to inspire and nurture the most exciting and most radical designers of the future...
"I don't think the industry wants radical designers, but it needs them. At a time of such seismic shifts in global politics and culture, we are desperate for new ideas and visions that use the language of fashion to contextualise and discuss these changes. The industry can encourage this by affording new designers the space to make mistakes. The current trend for endless competitions and prizes for new designers is counterproductive and ultimately unhelpful."
5. This country needs to invest more money in scholarships and bursaries...
"Either directly to the courses such as ours, or through the BFC who give scholarships to a range of students at both undergraduate and postgraduate level. I can already tell you which students in our first year are the ones-to-watch, so purely from a business point of view, it's odd that companies wait until three years later to engage with them, when they could be supporting them throughout their college years when they most need financial help."
6. The skills of a teacher are like that of a magician...
"I use the same skills they use; patter, sleight of hand, equivocation, reframing, direction and misdirection. It's about making sure that the students are empowered and take ownership of the improvement. I have merely facilitated this to happen. A sign of this successfully working is when a student thinks I have done nothing at all!"
7. Menswear needs to have the same level of academic investigation and prominence as womenswear...
"The Westminster Menswear Archive -- which houses almost 1500 examples of the most important menswear from the last 100 years -- is what I'm most proud of. It's used every day, not only by our students but by students from CSM, RCA, LCF and further afield. It has allowed a new generation to learn and research from actual garments rather than just looking at an image from the internet on their phone."
8. Students need to be taught the technical skills that they and the industry desperately need…
"Pattern cutting, illustration, CAD and draping are expensive and time-consuming to teach, and hard to learn, but these skills are vital. In recent years they have been sidelined. So much of what passes as education in art and design subjects from primary school onwards is framed around self-expression, but we also need to teach technical skills."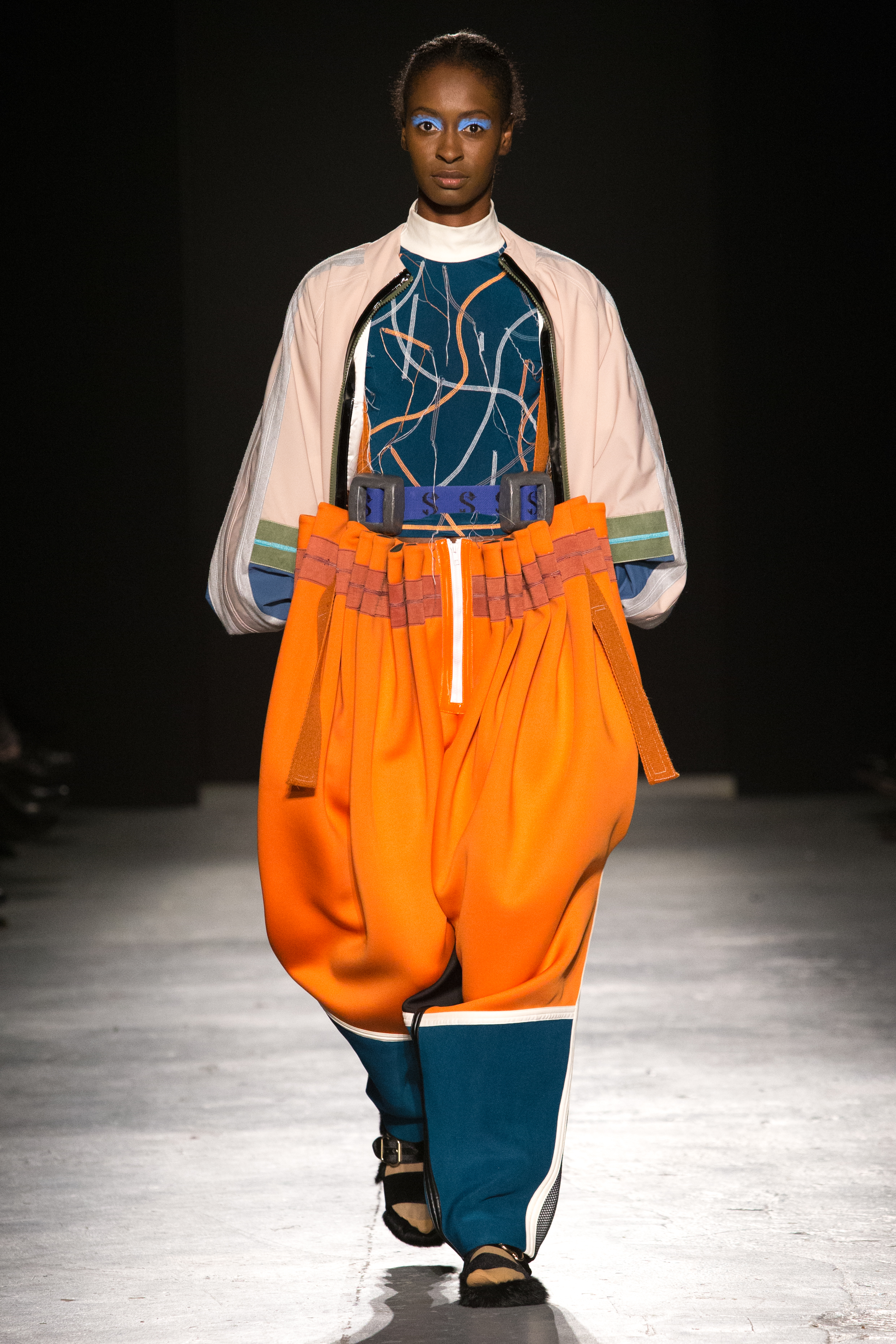 9. Fashion education should align with industry practice...
"Repositioning our runway show to align with the current industry calendar gave our students a chance to show on the official London Fashion Week schedule. It allows our students to undertake their internship year with companies such as Dior, Givenchy, Craig Green, Margiela, and Louis Vuitton, then immediately be back with us and working on their own collection for the following season. It fundamentally changes a student's final year, and their collection from what had become a very separate process and reconnects it to the broader industry."
10. The fashion education experience should be transformative...
"I hope that students leave us as completely different people. Naturally, I would hope that meant a high level of self-actualisation, the full realisation of one's creative, intellectual, or social potential. If they also turn out to be great designers as well, that's a bonus."
11. 5 things the next generation of fashion student need to do:
i) Learn and steal from the best.
ii) Be iconoclasts.
iii) Destroy everything that has gone before you.
iV) Challenge the new orthodoxy.
v) Know that the old guard will eventually die. Even Karl.
Like this? Read how you can really measure the success of a fashion degree.