watch the trailer for gaspar noe's hellish new dance film, climax
Sex, drugs and interpretive dance.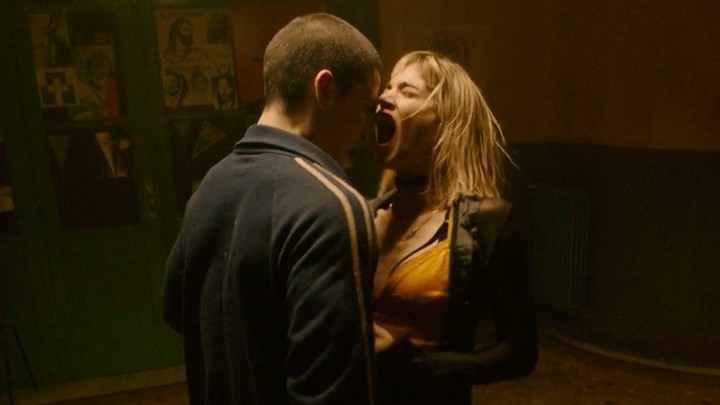 Gaspar Noé's upcoming film Climax has a new trailer and it looks like hell. In a good way.
According to distributor A24 -- of Lady Bird and Moonlight fame -- Climax follows the story of a dance troupe whose bender turns full-throttle nightmare, after they go HAM on the LSD-laced sangria. We've all been there.
"Tracking their journey from jubilation to chaos and full-fledged anarchy, Noé observes crushes, rivalries, and violence amid a collective psychedelic meltdown," they tell us. The film stars Algerian actress Sofia Boutella, whose background in dance and gymnastics has previously lent itself to action-heavy roles in films such as The Mummy, Kingsman and Star Trek. She was once also a backup dancer for Madonna, which is quite cool, isn't it.
Climax is Gasper's first film since 2015's Love, which he described as a sexual melodrama "that will give guys a hard-on and make girls cry." Instead of opting for the tried and tested simulated sex scenes, the controversial director instead opted to film full-on intercourse. Which, if you know nothing about Gaspar Noé, should give you some idea of where Gaspar Noé's head is at.
That said, maybe Climax is on the slightly more chill side. According to The Guardian, only six or seven people walked out when it screened at Cannes. "I usually have 25% of the audience walking out," Gaspar later claimed, disappointedly.
Unfortunately there's no confirmed release date, though it is slated to open in France in September. Start brewing the sangria now, we say.