Vetements / Gucci / Prada
you will be wearing this
A very handy guide to the trends that we have decided will define this coming fashion season.
Vetements / Gucci / Prada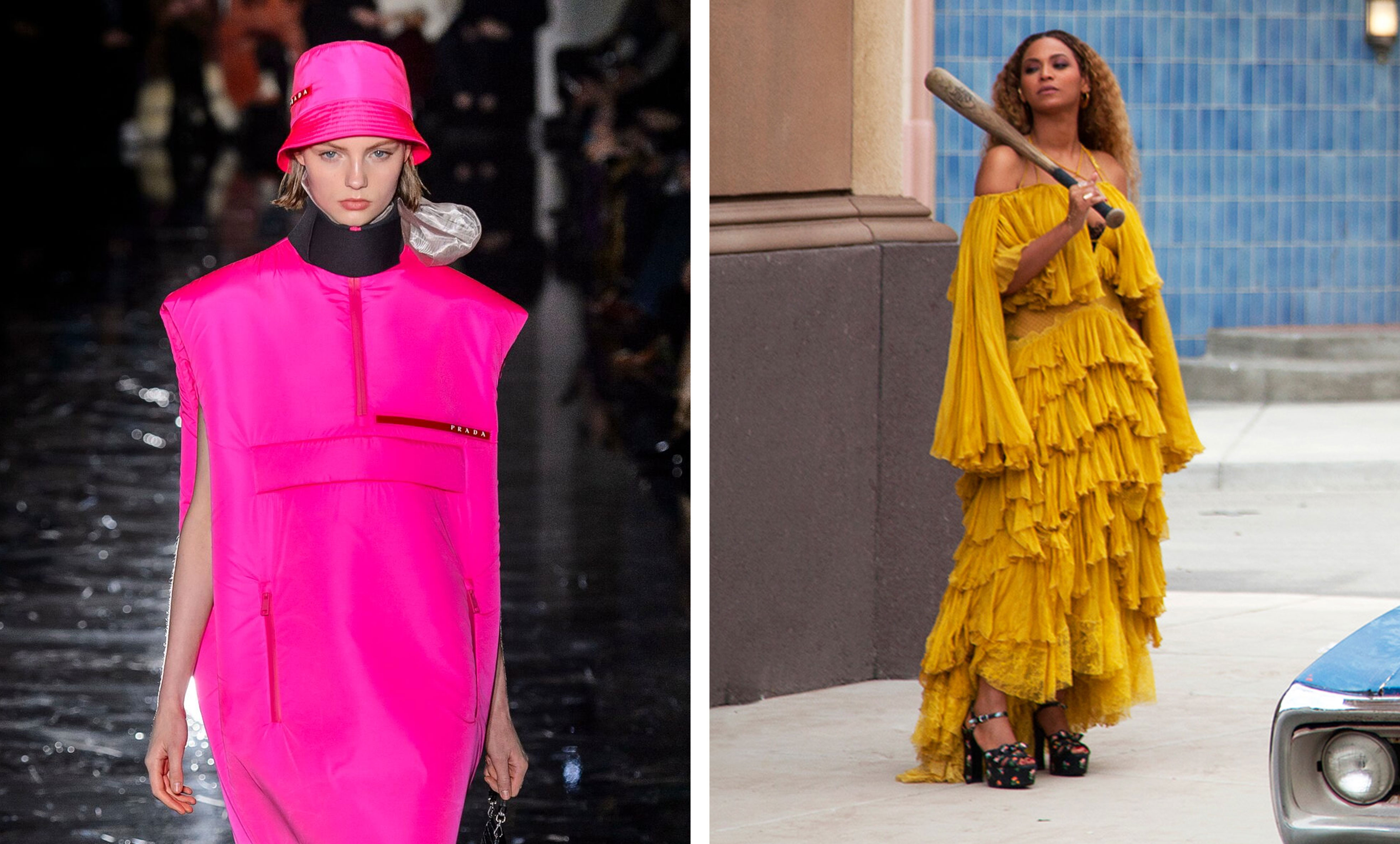 Yellow and neon
The two are currently battling it out for supremacy in the Great Colour Wars of 2018. Both aiming to supplant Millennial Pink as the world's favourite generational pantone. Yellow is favoured by the Rihanna-Beyonce axis, neon is being pushed by the unlikely alliance of Kim Kardashian, SZA and Prada. Yellow is all about danger and warnings, reflecting our agitated and incendiary political landscape. Neon is equal parts nostalgic and futuristic, preferring to look forwards and backwards instead of wallowing in the depressing now. Yellow has already acquired the prefix of Gen Z, tying it into a whole swathe of people born after the mid-90s. So neon has some catching up to do. Whose side are you on?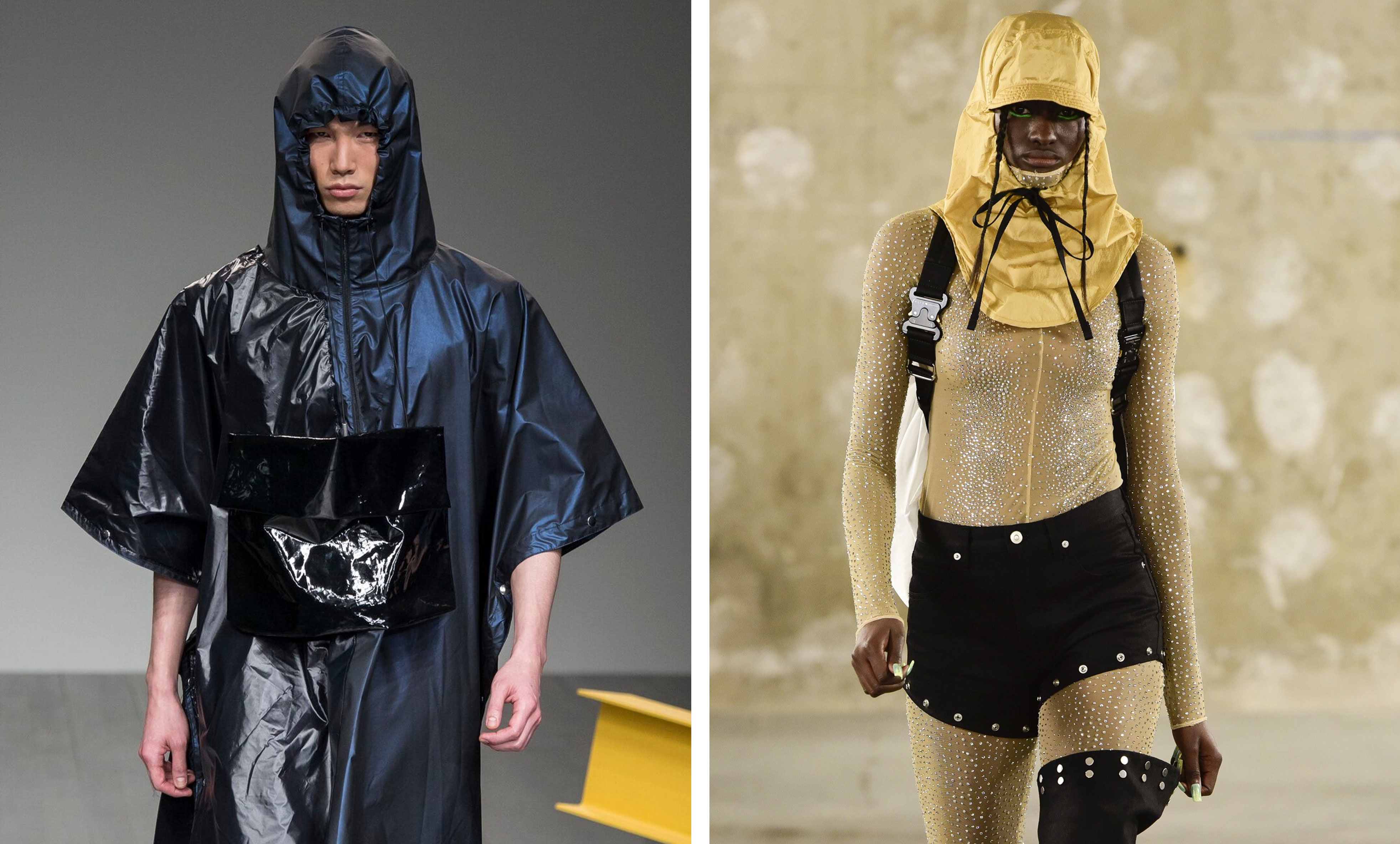 Warcore
Continuing the theme of war is this year's made up trend; warcore! Which is all about looking very fab for the impending breakdown of society. Warcore is basically fashion's take on balaclavas and flak jackets. It will probably not catch on beyond the dedicated fashionista commandos, because most people don't really want to wear balaclavas and flak jackets. Warcore will be over by Christmas, mark my words (warcore's over, if you want it!). Vogue signed off their piece on the trend with: "The clothes won't protect us and our freedoms, but the people inside them might." Man the barricades Bella Hadid! Time to join #TheResistance. This influencer kills fascists!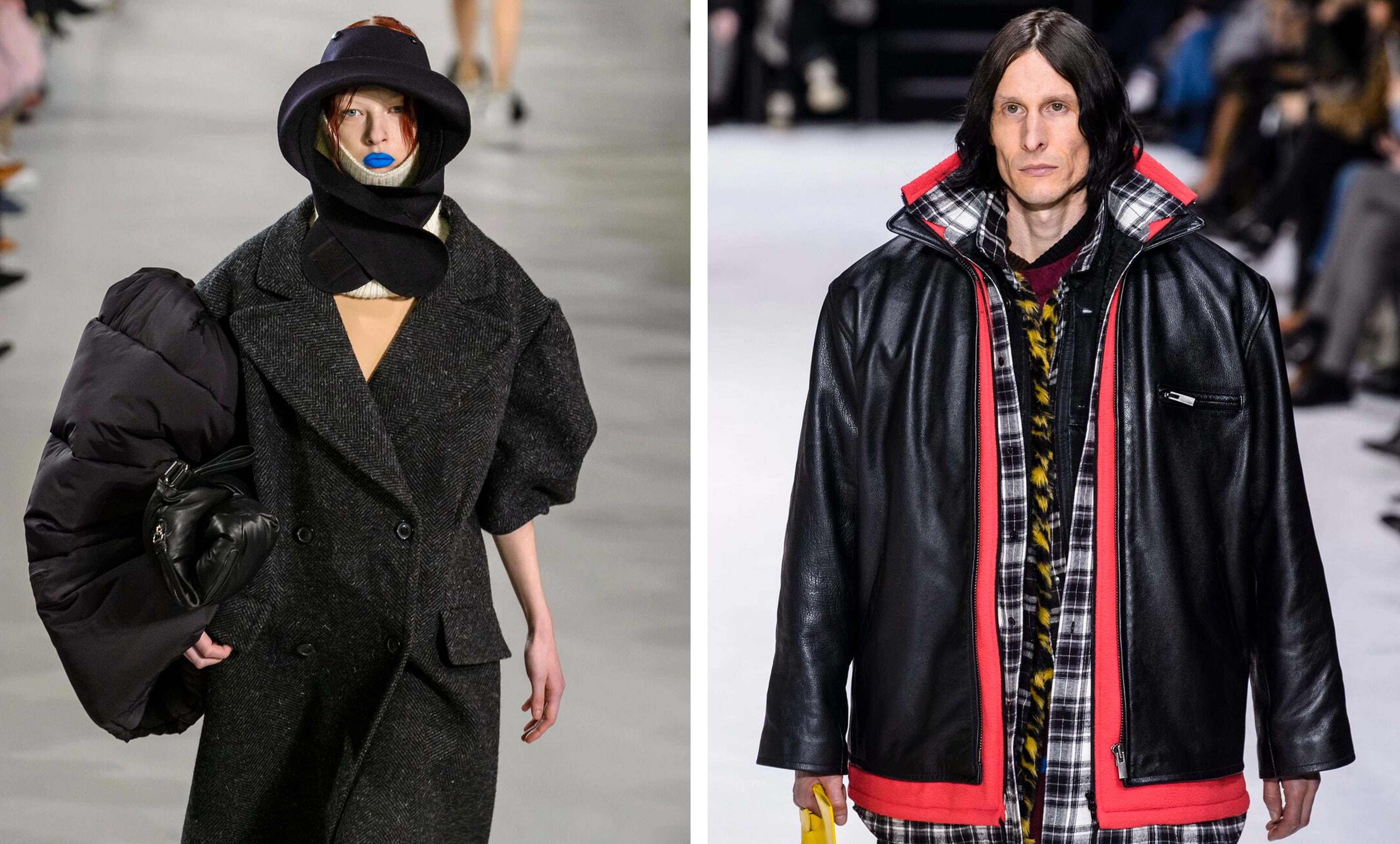 Big coats
Less contentious is the trend for big coats. Fashion loves a big statement-making coat. And at the moment the coats are very big and very statement-making. At Balenciaga they came layered one on top of each other in billowing, mountainous, sheaths of cosy warmth. At Calvin Klein they were cut imposingly big in the shoulders, or else came in fireman's orange with reflective panels. At Margiela they had sleeping bags for sleeves and were monstrous, magical mutants. At Prada they were just as big, and the best were glorious shades of bright neon. What does it all mean! Who cares! Invest a month's wages in a coat!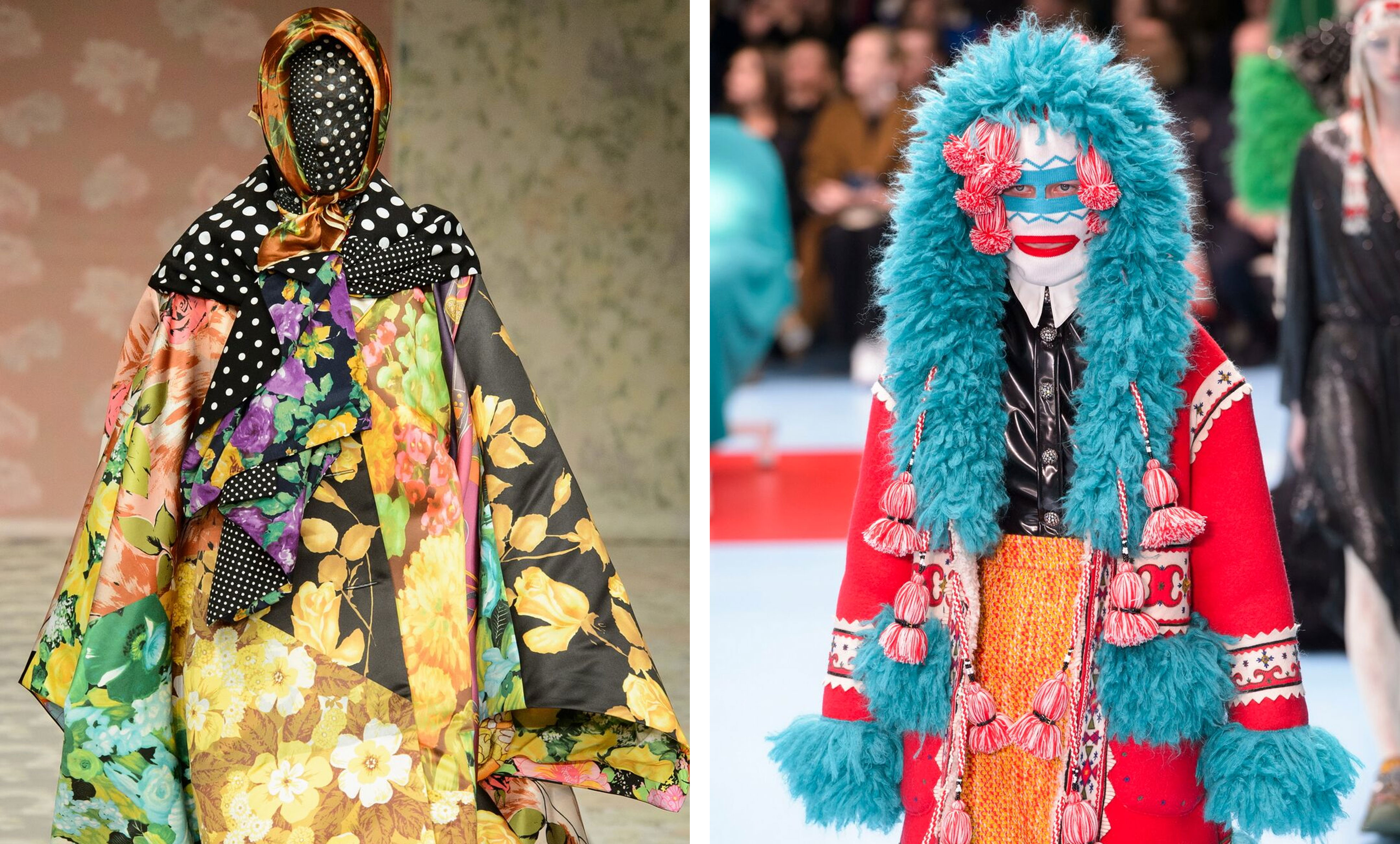 Headscarves
A fashion trend we are going to make happen just to wind up Boris Johnson. Calvin Klein started this trend with cute lil wooly balaclavas, which were more winter-practical than bankrobber-chic. But as the season progressed, fashion became worryingly radicalised, leading to Prominent Tory Racists appealing to community leaders to show some kind of leadership on the issue. I mean, we had Richard Quinn parading a woman down the runway covered head to toe in silk scarves. Gucci celebrated the beauty and diversity of identity in their collection, which featured many and various takes on the head-covering. Which were considered a little #problematic at the time because there were silky hijabs and lacey nijabs. One model wore a pagoda on her head! There were turbans! Wooly hats! Knitted and jewelled balaclavas! So there you go fashion fans, remember to not wear a lacey Gucci hijab next time you have a constituency meeting with Boris because it will turn him into Enoch Powell.
Kitsch City Merch
Fashion is a global business these days. No longer a pastime for super-rich, super-boring, super-Europeans and their WASP-y American mates. As fashion enters an ironic-memen era we are taking this branding to its illogical conclusions, which is a rash of kitsch city merch popping up across the runways. The kind of shite hawked from La Rambla to the Champs Elysees, Oxford Street to the Duomo di Milano. Garish colours and in your face fonts and stylised skylines rendered in luxurious materials and artfully made cool. And the places are getting obscure too; I mean we had plenty of Paris, championed first by Balenciaga, but we've also gone on a little Eurotrip too. Kitsch City Merch is as much about Zurich and Osnabruck and Ukraine as it is very obviously cool places like Paris. The more niche the better really. Kitsch City Merch is the armed, provisional wing of Normcore, a reductio ad absurdum of fashion's veneration of the ordinary.
This article originally appeared on i-D UK.