hayley kiyoko shouts out fellow queer woc in her vma acceptance speech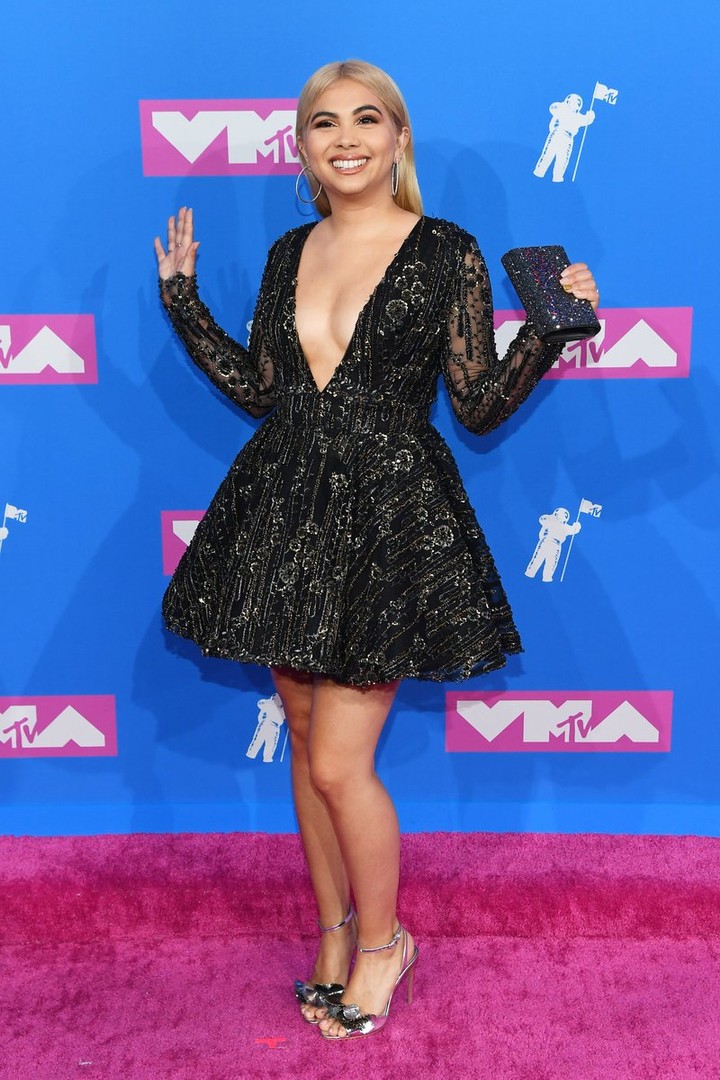 Image courtesy of MTV
Unless you've been having some serious internet downtime for the past 24 hours, you'll be aware that the MTV Video Music Awards took place in LA last night. Kendrick, The Carters and Ariana all won big, as you might expect, but there was a new kid on the award block! Hayley Kiyoko, nominated for both Best New Artist and fan-voted MTV PUSH Artist of the Year, walked away with the latter after a banging performance of queer bop "Curious."
Accepting her award ahead of the televised ceremony, Hayley had penned a speech that was perfectly to the point: "This award validates any queer woman of color, that you can follow your dreams. And I love my fans. My fans gave this to us. We did it! 20gayteen!"
A couple of weeks back, i-D called LA popster Hayley for a chat and she was buzzing as a result of the nominations. "It's so crazy, I can't believe it!" We noted that her fans seemed pretty determined to have her win and, though she felt the love, she knew she was up against the likes of SZA, Khalid, and Sigrid. "Honestly it's a stretch 'cause there are some really great artists out there and I'm obviously a newbie," she told us. "But I know that everybody's putting in the effort and the energy, because, you know, it's 20gayteen! So if it was gonna be any year, it'll be this year!"
As ever, the oracle that is Lesbian Jesus was right. "We got a moon person!" she yelled on her Insta stories last night, clutching a glass of champagne and surrounded by her band. "This is for all of you, baby!"
---
read more
This article originally appeared on i-D UK.