Images © Sandro Miller, 2016, courtesy of Joshua Liner Gallery
surreal portraits of john malkovich as iconic david lynch characters
Including the Log Lady, Agent Dale Cooper, and the Elephant Man.
Images © Sandro Miller, 2016, courtesy of Joshua Liner Gallery
In 2016, David Lynch sent out a typically enigmatic tweet alerting fans to a mysterious new project. "Dear Friends, it'll just be like in the movies," Lynch wrote above a short video of his instantly recognizable profile shrouded in cigarette smoke. "Pretending to be someone else." But the man in the video ended up not being Lynch at all. Rather it was fellow madcap movie vet John Malkovich, perfectly styled as the artfully coiffed Twin Peaks director. Fans could also make a donation to the David Lynch Foundation to unlock Malkovichian makeovers of Lynch's most iconic characters, including the Log Lady, Agent Dale Cooper, and most unsettlingly, the Elephant Man. The final product was intended to be a short film, shot by Sandro Miller, titled Psychogenic Fugue — the terrifying trailer for which may still haunt some of your waking moments.
Another Lynchian plot twist: Miller also shot a series of striking portraits showing Malkovich in his many costumes. Those are being exhibited at New York's Joshua Liner Gallery this weekend, to coincide with Lynch's Festival of Disruption.
"Working with David Lynch and John Malkovich is pretty much the equivalent of playing baseball with Babe Ruth and Mickey Mantle. It just doesn't get any better!" Miller tells i-D as the exhibition opens today. "David Lynch blew all of our minds with the film Eraserhead, then he just kept blowing our minds film after film after film after film. He truly is from another planet. I couldn't have been challenged more by another director. Imagine being asked to re-create scenes from this master director's library of work. Intimidated? You bet I was."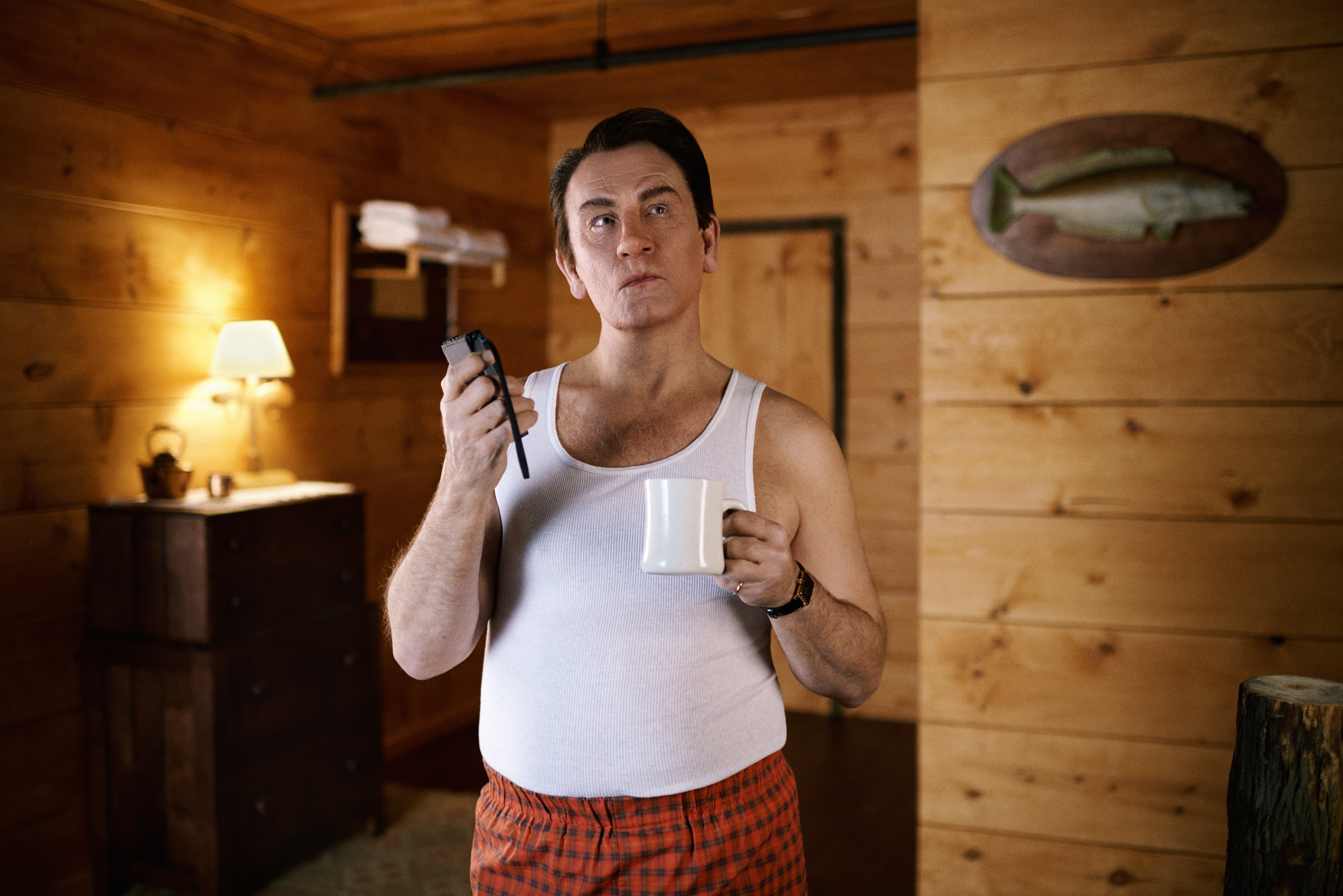 The exhibition is also titled Psychogenic Fugue, a reference to the dissociative disorder in which a person forgets who they are and attempts to create a new life, and a theme Lynch has explored in films such as Mulholland Drive. "During the fugue there is no memory of a former life and, upon recovering from the fugue, there is no memory of events during the dissociative state," Miller says, before asking. "What can one do with a woman that loves logs and John Malkovich?" We honestly don't have a clue, but find out, maybe, at Joshua Liner Gallery this weekend. Miller will be in attendance at the public opening tonight if you wish to ask him in person — as will David Lynch's transcendental meditation guru Bob Roth, should you fancy a psychogenic chill pill after all of this.
Sandro Miller's "Psychogenic Fugue" is on view at Joshua Liner Gallery May 17-19. Sandro Miller and Bob Roth will attend a public opening tonight from 6-8pm.