romance was born made their paris fashion debut with 'kinda couture'
An ode to Australiana made in collaboration with Jenny Kee.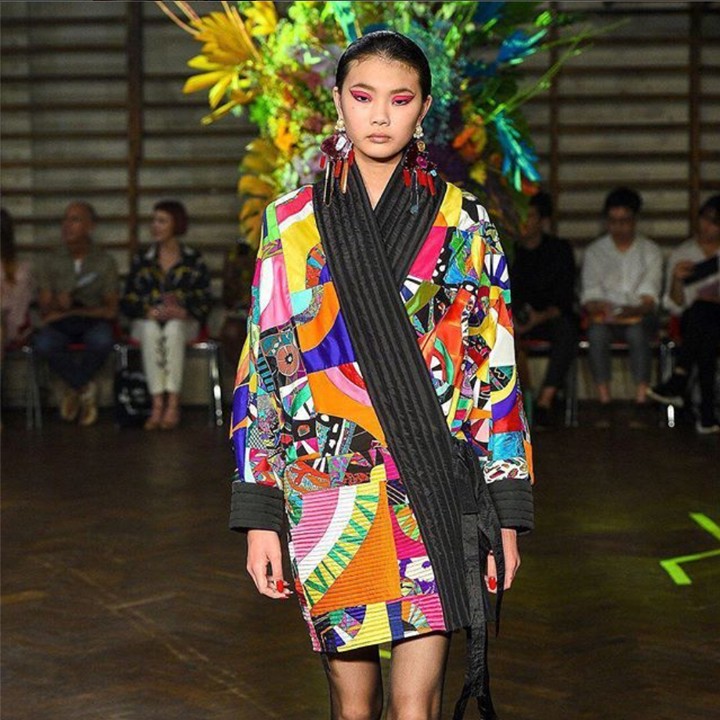 Image via Instagram
This week saw Australian fashion label Romance Was Born jet off for the biggest fashion stage there is: Paris Haute Couture Fashion Week. For their Paris debut design team Anna Plunkett and Luke Sales remained firmly Australian with a collection inspired by, and in collaboration with, the legendary Jenny Kee.
Celebrating Australiana the label invoked imagery of local flora and fauna, along with references to kitschy souvenir tea towels, and of course the archive of their muse. The collection was dubbed 'Step Into Paradise', taken from a sign at Jenny Kee's Flamingo Park store.
The show was held at the world's oldest surviving basketball court, found in the basement of a Paris YMCA hostel. The court decked out with floral arrangements, gym chairs and a disco ball in the basketball net, evoking the most fashionable blue light school disco ever.