tyler, the creator references call me by your name on his new track
On Gelato Tyler drops a few familiar names over Jacquees' song No Validation.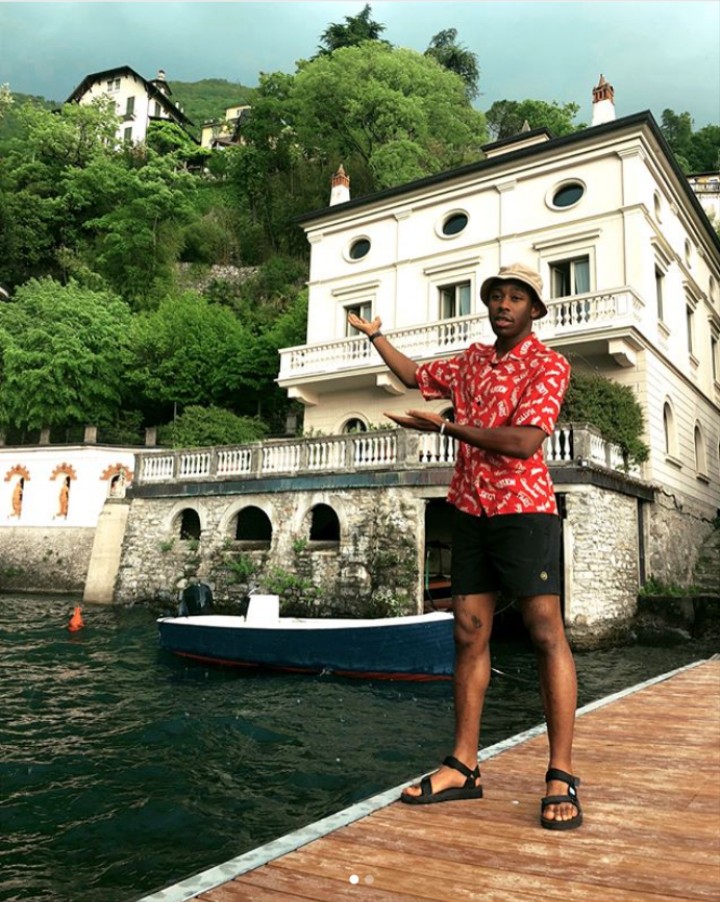 Image via Instagram
Tyler, the Creator must be having a good time randomly uploading songs to internet because he's just gone and done it for the fifth time. His latest throwaway track is called Gelato and includes the rapper's second Call Me By Your Name reference. Around 23 seconds into the track Tyler can be heard "you got me on tippy toe, so who's Oliver? who Ellio?", a reference to the film's lead characters (but surely we didn't need to explain that). Previously Tyler has shouted out Call Me By Your Name star Timothee Chalamet on another throwaway track Okra with the now infamous line "tell Tim Chalamet to come get at me".
On Gelato Tyler raps over Jacquees' smooth R&B track 'No Validation'. Recently he did another loose track Crust in Their Eyes that borrowed Kid Cudi and Kanye West's Kids See Ghosts for a backing track. Besides these tracks we've also seen Tyler randomly drop 435 and Rose Tinted Cheeks , proving we're truly living in the golden age of Tyler throwaway tracks.
This article originally appeared on i-D AU.