marshmello will release a new lil peep collaboration on friday
It will mark the first posthumous release since the young artist passed away in November.
|
09 January 2018, 12:36pm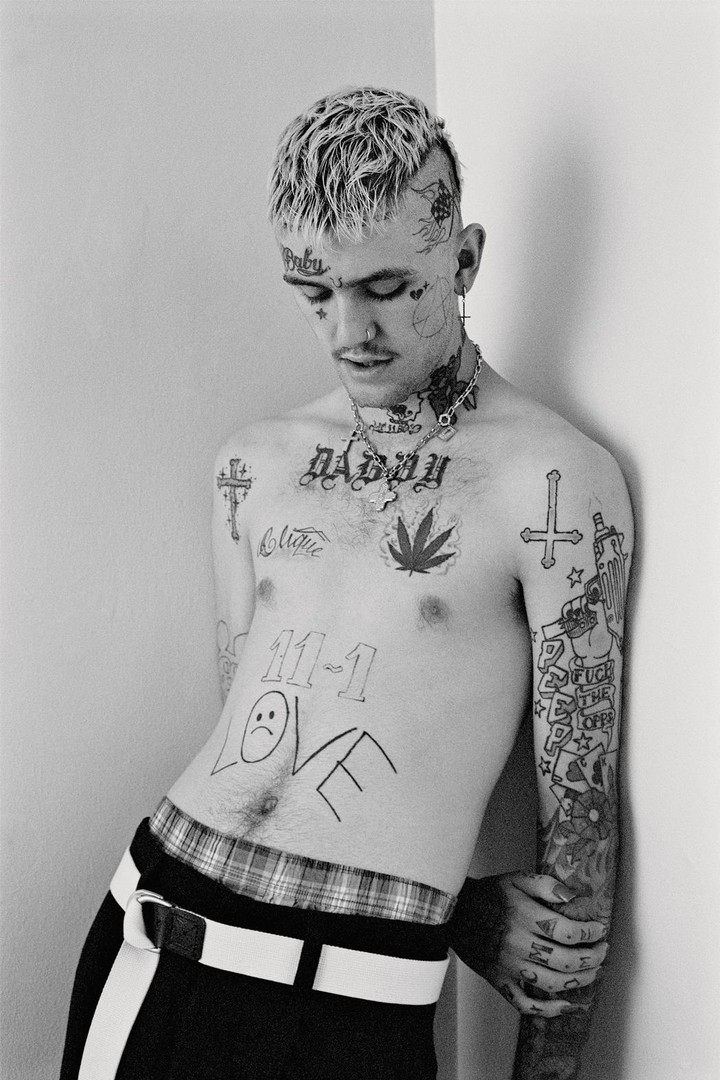 Photography Ian Kenneth Bird. Styling Rúben Moreira.
The music world was shook by the so very untimely death of Lil Peep back in November of 2017. In December, a music video for his track Save That Shit had emerged -- a compilation of footage of the artist on tour. When we interviewed Gustav back in September, he referenced four projects that he was working on simultaneously between London and LA, and although producer smokeasac has confirmed that a posthumous album is in the works, no previously-unheard music has been released.
This week, however, big-headed EDM DJ Marshmello announced on twitter that a track the two made together would be out this Friday, 12 January. When fans questioned this move, he replied saying that it was all above board and has been signed off by Peep's rep. "I didn't plan on releasing the song until peeps mom reached out and told me she wanted her sons music to come out...what am I supposed to do?" Indeed. Well, others artists that Peep had been working with have chosen to put releases on ice for now.
In September, Peep told i-D that the album he was most excited about was the one he was making with London-based US rapper Makonnen, which he promised would be very different to anything we'd heard from him before. "There's a lot of weird trance and 70s/80s vibes," he said, "and it's more pop. It's the first project that I've recorded in an actual studio". Makonnen is yet to comment on his plan to release what they'd worked on together.
Charli XCX, it seems, also had a track with Lil Peep that was due to feature on her Pop 2 mixtape that came out on 15 December. After his death she pulled the collaboration, telling FADER, "It's something that no one will ever hear, and that's the way that it should be. I'm just honored that I got to do something with him."