9 queer activists on powering up the community
Brilliant LGBTQIA+ activists on the ways they create spaces and take action to liberate the community. We've come far, but, as Celine Dion once sang, there's miles to go before we sleep.
Pride March
You don't have to look far for peace and power in the LGBTQIA+ community. Both our social and legislative rights are built on the back of the work our forebears undertook to give queer people today a chance at a life without violence -- both from the state and from those around us.
For Peace Week i-D spoke to some of the UK LGBTQIA+ community's foremost performers, writers, party-makers and activists who continue their defiant work on the ground, to create power and safety for a community still very much under attack. We've come far, but, as Celine Dion once sang, there's miles to go before we sleep.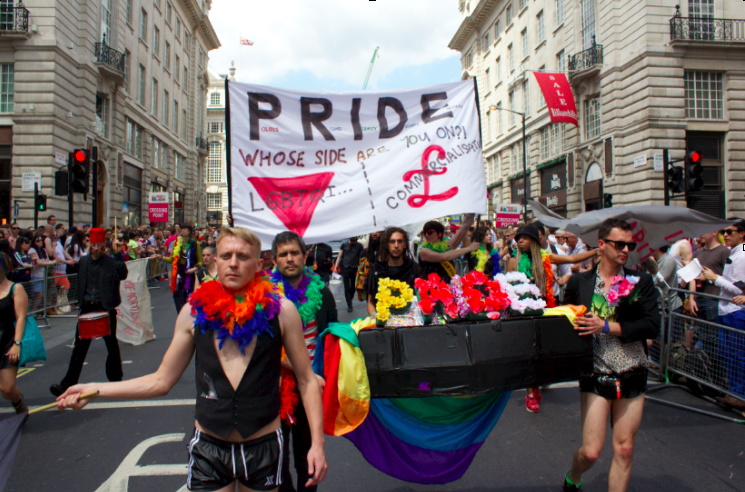 Juno Roche
"Trans and non-binary people have throughout history, been denied a real sense of bodily empowerment and autonomy. Our bodies seen as 'other' and more often than not owned by patriarchy, by porn, by doctors, by structural misinformation; endless misfiring questions about 'what we've got down there and what do we do with it'. In writing my book Queer Sex I wanted to record authentic trans, non-binary and fluid stories of love, desire and relationships and to get a sense of what we are really doing and how we are creating our own structures and narratives around sex and sexual exploration without a cis-lead. The book documents a kind of radical queer sensibility that is creating safe, sexy spaces. This matters because not only is the autonomy we are forging exciting, it's also safe, emotionally and sexually. Being safe means being aware of how our grown, non-grown and surgically up-cycled bodies work and how to keep them safe. We are learning to say yes and no on our terms. As a trans woman living with HIV for the past 25 years this feels like an epic change. I love that the community I am honoured to be part of is building strength despite the many attacks."
Amrou Al-Kadhi
"I'm well aware that there are very few Arabs in the media, let alone queer Arabs like myself -- so my strategy has been to always maintain visibility as a queer Muslim, to hopefully be a voice for queer Arabs around the world who for whatever reason might feel disempowered (because believe me -- this intersection can be very difficult to negotiate). The way I try and maintain my visibility is by taking up cultural space as much as possible. In terms of my creative work -- my drag troupe Denim as well as my filmmaking -- I'm very interested in making queer politics accessible to wide audiences as a way to mobilise change. Denim is all about using accessible cultural images and recognisable pop refrains, but to then repackage this to deliver a queer political message, in which I can explore Islamophobia in the queer scene in a way unversed audiences might understand. Again, the film and TV projects I'm making are all about using comedy and accessible tropes in a way to subvert them to deliver a queer message."
Dan Glass
"I am an activist with ACT UP LONDON, tour guide with Queer Tours of London and organiser of the LGBT+ BANG BUS and I Want Your Sex freedom party. In my work I'm always thinking about how millions of us LGBTQI people wrestle with our social integration under a variety of oppressive social, cultural, political and religious conditions. Not conforming, or being 'othered' by mainstream society sharpens our gifts in critical thinking and embeds in us a sense of justice for all. In order to do this we need to shake off heteronormativity's chains, inhabit our souls and overcome our own fear of our fabulousness. As the great Steve Biko said, "The most potent weapon of the oppressor is the mind of the oppressed." As queers we are blessed with a deeper understanding of conformity, disobedience, witnessing, power, love, discernment, faith and conviction -- that human connection is love – and that love is everything. This is Queer Community Power and we have such a rich history of transformation to be proud of."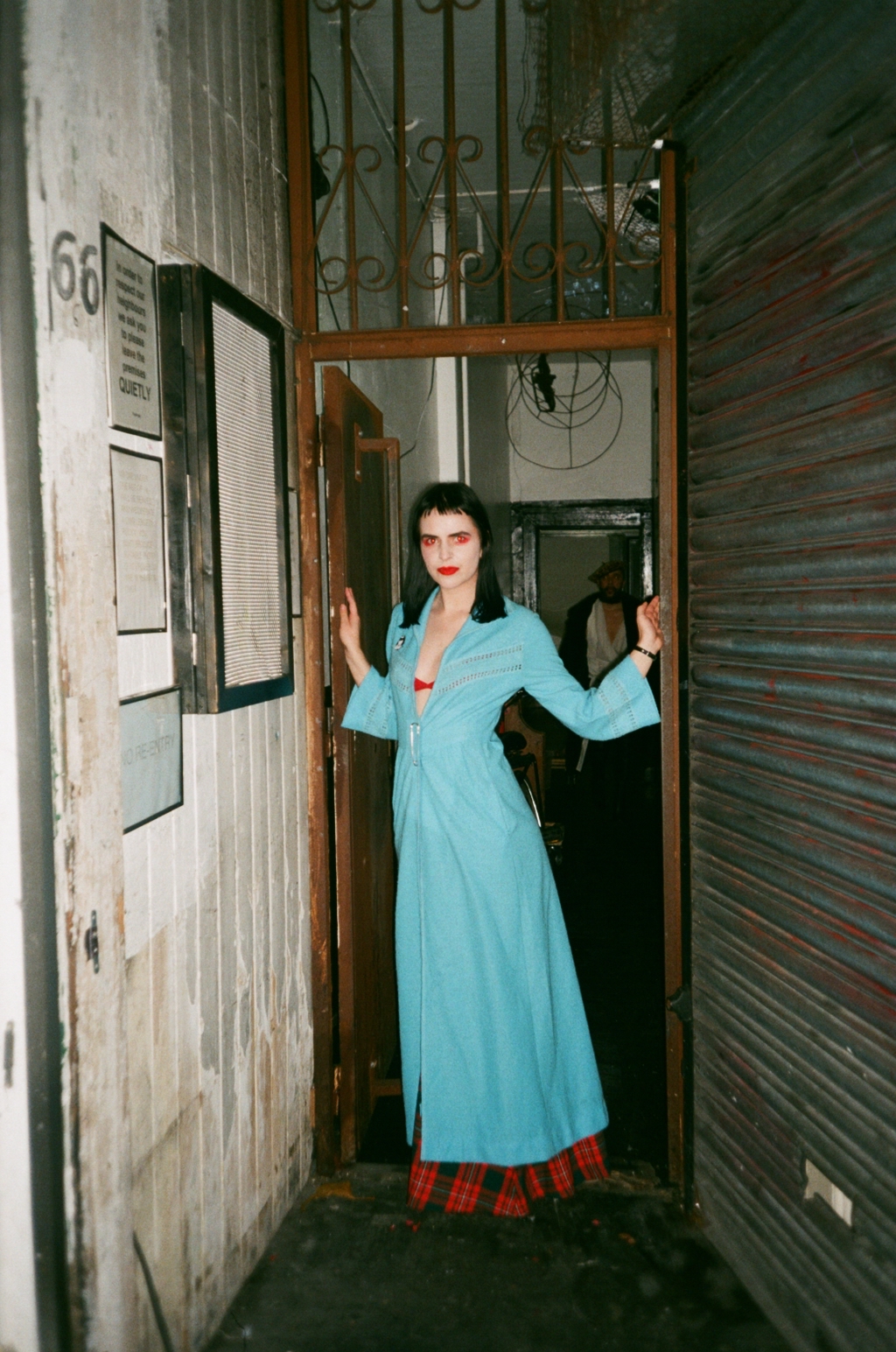 Kat Hudson
"It's no secret that cis, white, male-led homonormative culture now dominates much of the LGBTQ+ nightlife scene in London. Queer women and femmes have arguably been hit the hardest by recent venue closures, leaving us with no real permanent space of our own. We create our own utopias in our clubs, a version of reality in which we are no longer the marginalised group but dominant owners of our very own pocket of the world. This is why, when Phoebe Patey-Ferguson and I started working at Vogue Fabrics in Dalston, one of the first things we spoke about was creating a permanent venue led by femmes for femmes. Our regular Saturday night party Femmetopia launched last week and completely blew us away! I'm proud to say that we've created a truly empowering space, with an intersectional feminist ethos, that celebrates queer women, femmes, femmeX, trans, QTIPOC, non-binary radical queers. With empowerment and community comes strength and resilience: important assets in our fight against the patriarchy."
Kai-Isaiah Jamal
"I'm a spoken word poet, performer and writer. My work focuses on trans identity, gender nonconformity, dismantling the ideas and societal pressures around masculinity specifically in POC communities. Working alongside organisations and people such as BBZ, Consented and Cause & Effect, I attempt to create an honest, authentic and personal truth in hope to give trans identity a visibility and narrative that is often overlooked. I hope that in creating this dialogue and reclaiming space and time I can give the misrepresented and unrepresented a voice. Often within trans visibility there are no platforms given to TPOC or trans masculine folk who don't fit a mould or the ideas of 'transitioning'. I attempt to unapologetically not always give my attention to educating and instead focus on opening a path to others that have been ostracised, silenced and/or attacked. For as long as our existence is forgotten and erased, I hope I will write it into our present and future."
ShayShay
"I'm a drag performer devoted to empowering the queer community, exposing intersectionality, and raising marginalised voices through my monthly queer performance night. The ShayShay Show is a platform for newer performers with limited experience and for established artists to trial works in progress. I initially began the show to provide a space for fresh performers to gain experience in a non-competitive environment. Proceeds often go to LGBTIQ+ charities. Otherwise they go to headline performers to further develop their work. Some shows are curated to showcase performers who share a certain identity, like all POC, women or nonbinary line-ups. This is an active choice to make space for performers from minorities that are underrepresented in the drag and performance scene. The show should be a safe haven from the crazy world, where everyone feels safe and surrounded by their community. But I'm also sure to engage with the troubles of our world, and attempt to shed some knowledge. Folks should leave feeling empowered, with tools to call out injustice and help dismantle systems of oppression that all minorities face."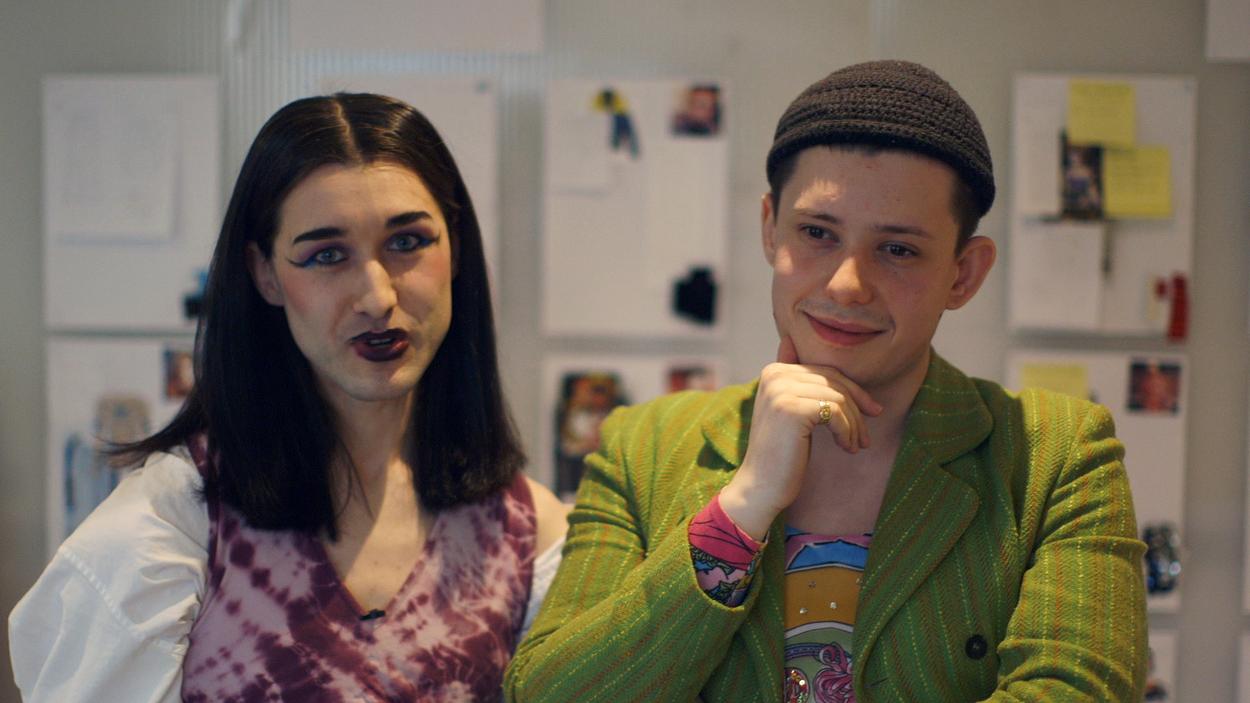 Art School
"Art School is representative of a whole community of trans and queer people. Showing these individuals and their bodies within our shows is pivotal to who we are as a brand, as they directly represent us and our message. Having queer, trans and non-binary people walk in our shows was natural for us as that is who we are, who we wanted to wear the clothes and are inspired by. It's vital that fashion continues to embrace trans/non-binary/queer people, and hopefully with time non-binary expressions of gender in fashion, and in life, will be the norm."
Friends of The Joiners Arms

"We're a loose grouping of ex-punters who frequented the legendarily messy late-night queer pub on Hackney Road. Landlord David Pollard took over the lease in 1997, at a time when the East End was still cheap, run-down and dangerous. The thriving pub was closed by property developers in 2015, by which time gentrification had wrought huge changes on the social make-up, cost of living and appearance of the area. Over the last three years, powered mostly by humus, booze and a refusal to back down,
FOTJA
has kept the issue of vanishing queer venues in the public eye, and finally managed to win a historic guarantee from Tower Hamlets council. While the original pub will be demolished, the new development will contain a bigger space that must be operated as an LGBTQI pub, with no curtailing of opening hours, for at least 25 years. The next challenge is to
build the organisation
to create a radical structure which can win the lease and open London's first community-run LGBTQI pub.

ABSOLUTE
"WUT?CLUB has always been a safe inclusive space where creativity and nonconformity are not only embraced but celebrated, where everyone is free to express themselves without prejudice: whether that's coming as your tattooed lady drag fantasy, east London club kid, or in your favourite Y-shirt ready to get sweaty to the one of the most forward leaning soundtracks in London. WUT?CLUB has a freedom that we're so fortunate to have here in London, and I'm so proud of the community it has brought together. Even if we never did another party, I'm genuinely so happy that I've been able to bring that together and give a platform and a launchpad to so many queens. When you couple that with passionate DJs playing exciting music that unites people, it's a really empowering formula and one of the reasons I think WUT?CLUB is so popular and powerful."