karen o debuts new music (and cameos in) kenzo's muse-worshipping new film
Shot by A Girl Walks Home Alone at Night director Ana Lily Amirpour, the short film showcases Kenzo's spring/summer 18 collection, from a Blow-Up-referencing fashion shoot to a late night karaoke booth.
|
11 January 2018, 12:38pm
"Humberto and I are technically the producers," Kenzo's Carol Lim says of her and Humberto Leon's part in the making of YO! MY SAINT, a collaboration between the brand, Iranian film director Ana Lily Amirpour (known for the excellent vampire-noir A Girl Walks Home Alone at Night), and the legendary Yeah Yeah Yeahs front-person Karen O. "The beautiful part about this," Carol adds, "is it's two women that decided to make this film together. It's an amazing artistic endeavor and a conversation between two women. A female musician and a female director. That's kind of the starting point of this. We're so excited for it to finally come out."
The 9 minute film muses on muses -- in fashion, and in life -- with the moody, beautiful Alex Zhang Hungtai (FKA Dirty Beaches) playing a dynamic, Blow-Up-referencing fashion photographer, both capturing and projecting images of two compelling muses: British-Asian actor Jessica Henwick, and i-D Japan's first ever cover star, model and actor Kiko Mizuhara. The diverse cast of the film mirrors Carol and Humberto's all-Asian cast spring/summer 18 show, inspired by iconic Japanese model Sayoko Yamaguchi (a 'historic muse'), and Japanese electronic music maestro Ryuichi Sakamoto (a 'modern muse'). The film's cosmopolitan characters, of course, are wearing the stripey, bright, ruffled, patterned, sequined, and football-shirt-referencing new season collection.
As well as cameoing as the photographer's assistant (look out for her signature massive fringe), Karen O duets with British singer-songwriter Michael Kiwanuka on a new, original track for the film, also titled YO! MY SAINT -- which the main characters spectacularly lip-sync to under Ana Lily's lens. "When I thought of the muses for Humberto and Carol being this Japanese artist and model, it just sparked this other side of my imagination, which is the Asian melodrama that's within me," Karen says. "For the music, I immediately wanted to do melodramatic and romantic and with lots of yearning and high stakes -- all that good stuff that's in any Korean soap opera. It just started [flowing] through me. Also, I wanted there to be something authentically romantic about it in some kind of slightly unconventional way. That's where my head went with it."
It is, all in all, a beautiful thing. You should watch it all, including the relaxing sunset and rolling waves that play during the jam-packed credits section. And from 22 January, it will be possible to buy the Karen O track on limited edition 7" vinyl. Available in a very exclusive 250 pressing of hand-numbered, transparent fluorescent yellow vinyl with striped etching on the B side from Karen O's webstore, and in a limited run of 1,000 on transparent red vinyl with the same striped etching in Kenzo stores worldwide.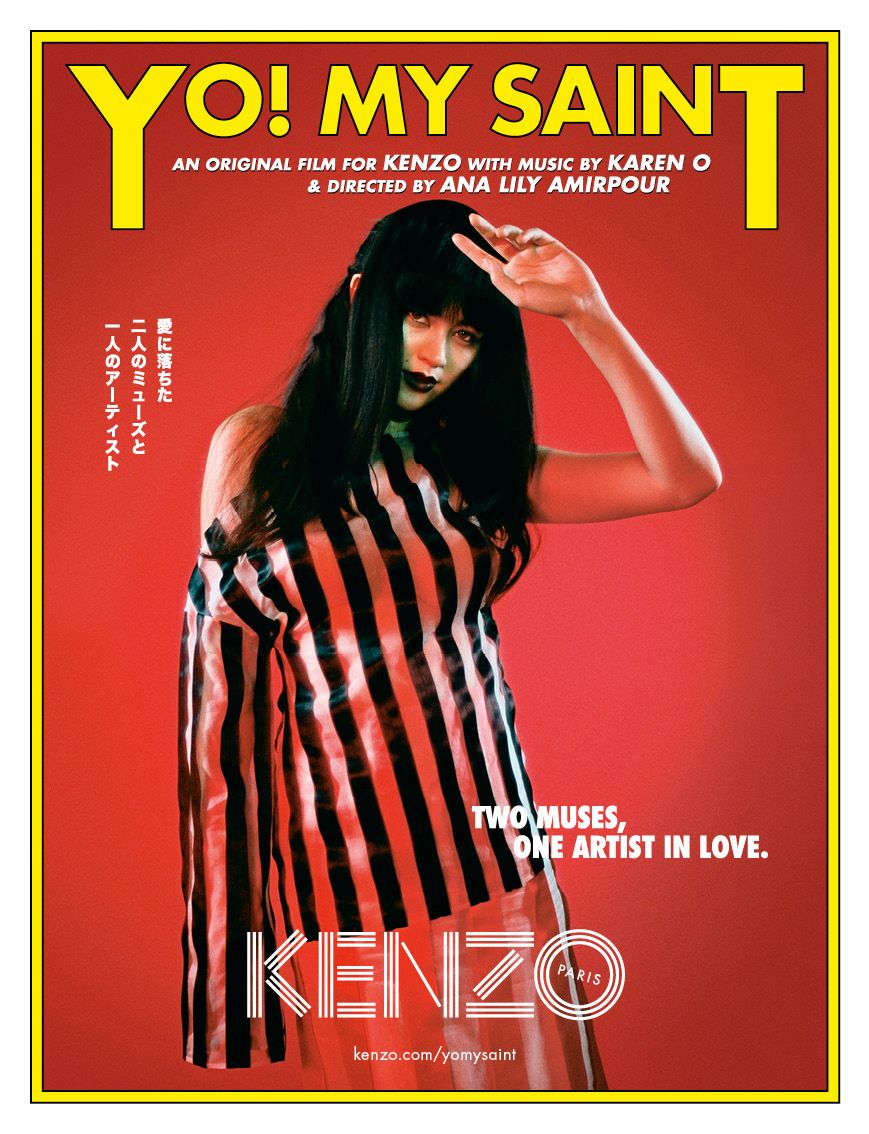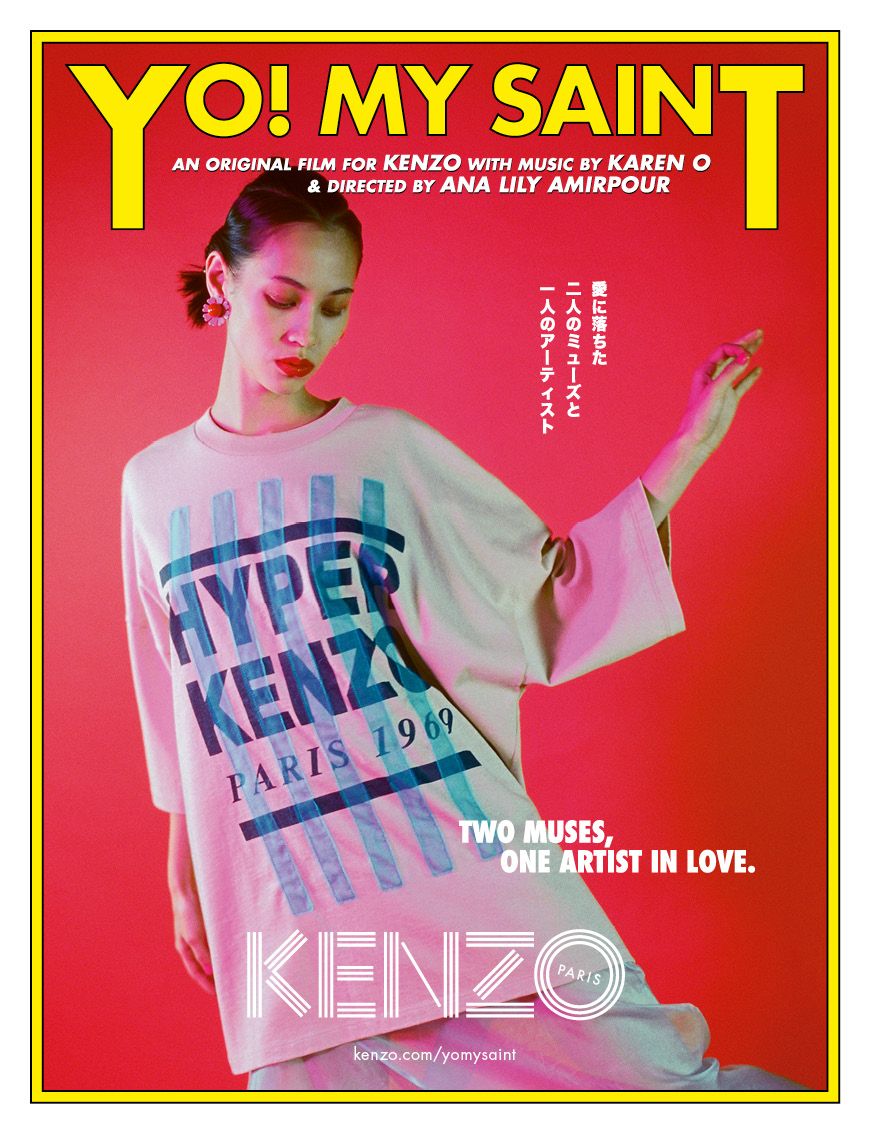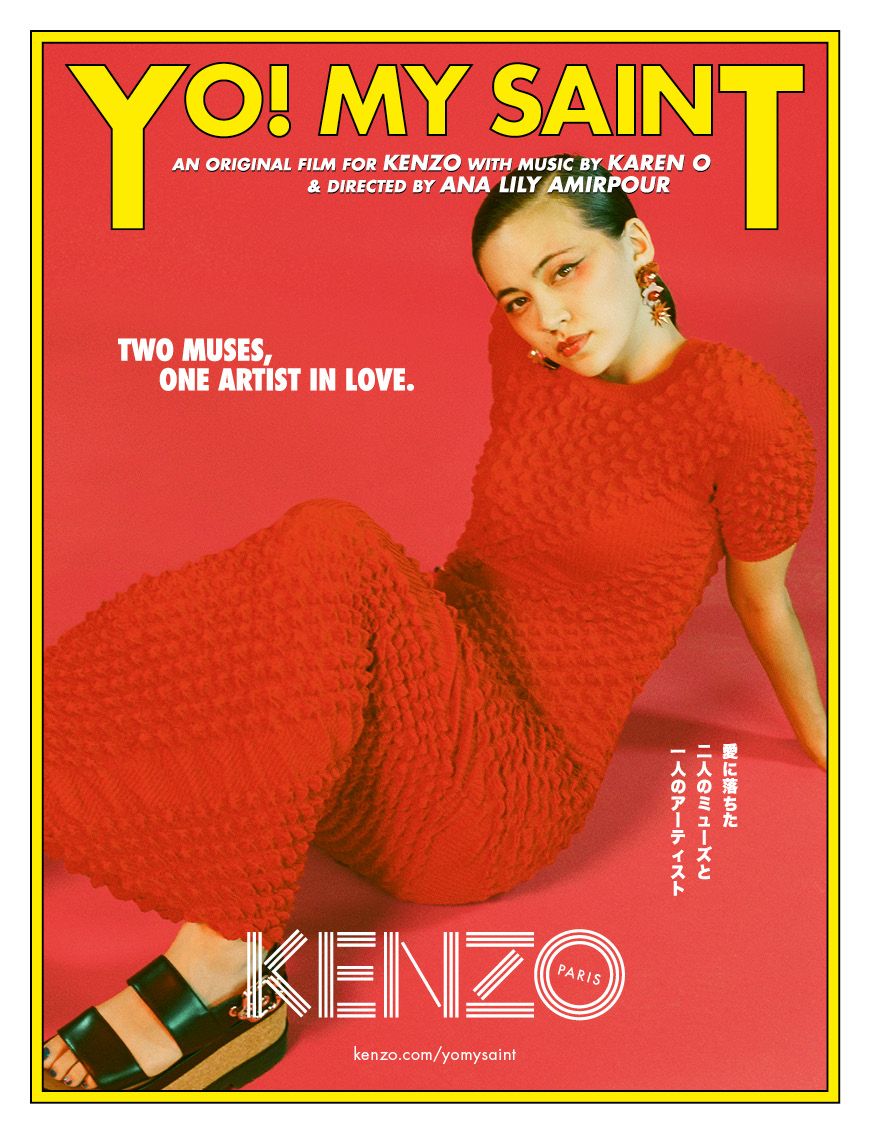 This article was originally published by i-D UK.