Photography courtesy Maison Margiela
john galliano unveils first men's collection for maison margiela
Familiar wardrobe staples were elevated almost beyond recognition in a parade of subversion and metamorphosis.
Photography courtesy Maison Margiela
"New comprehensions of glamour are the modern-day synergy of dressing; desires that bind us together across identities and wardrobes," these are the words that echoed through the Maison Margiela studio and informed John Galliano's first men's collection for the house that Martin built. He put forward a proposal for the new glamour of the Margiela man. John cut, copied and collaged classic men's wardrobe staples to instantly create one of menswear's most covetable collections. Following his experimental deconstructions of macs shown back in July and then in September too, this parade of subversion and metamorphosis opened with a series of cut and pasted outerwear that travelled through a revolving kaleidoscope of everyday situations.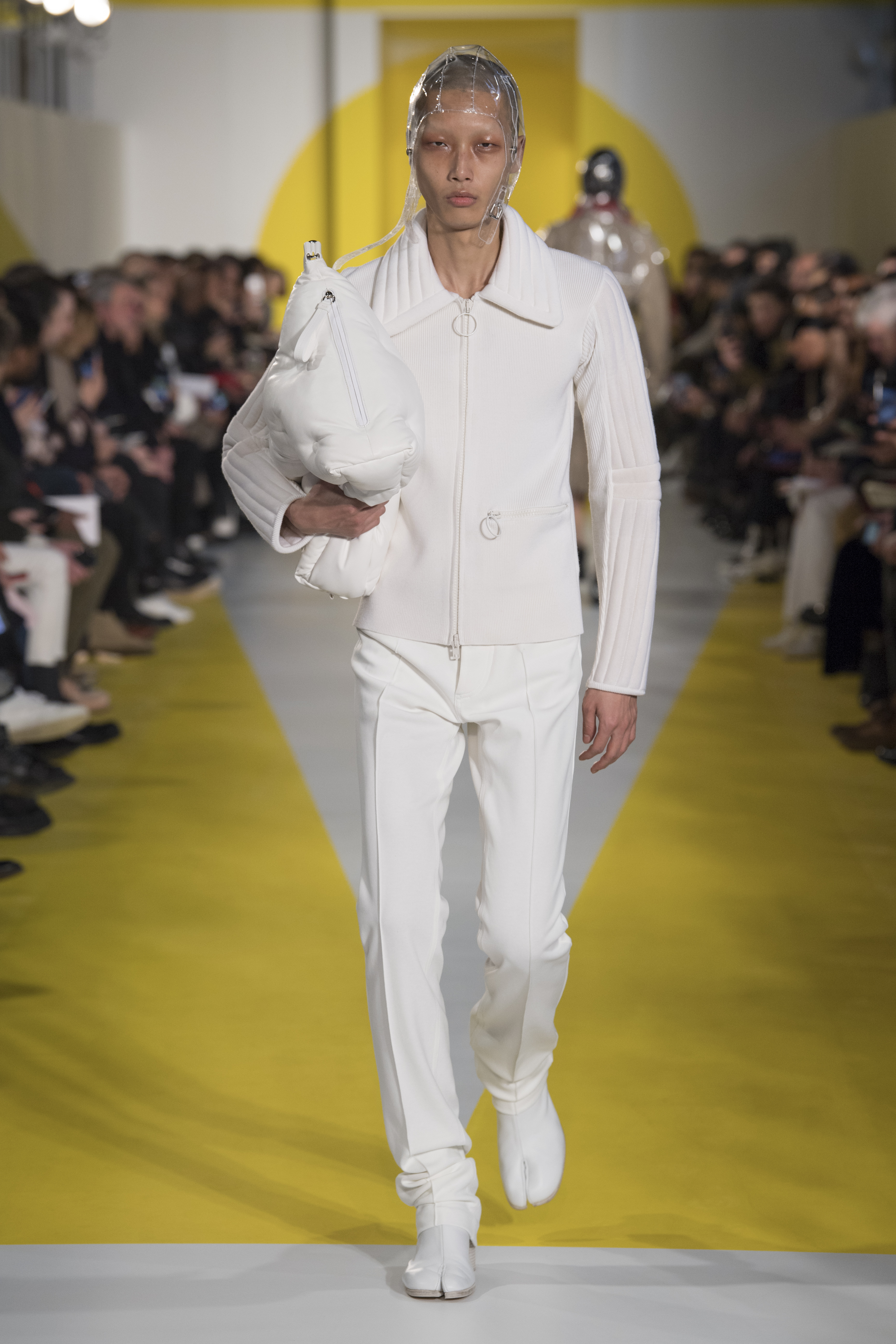 The concept of dressing in haste, first introduced in the Artisanal line and echoed in last season's womenswear collection, was once again at the core of the autumn/winter 18 men's collection, informing everything from cuts to contrasting fabric combinations. From clutching a travel pillow during a flight transfer to running out of the swimming pool changing rooms to catch a bus and sleepily picking up your morning milk in your ski shoes; the collcectionwas inspired by rushed, forced and unconscious moments of dress. "We set out to propose and further explore the idea of a new glamour that seduces us in our everyday lives," the Maison explained. "The idea of dressing in haste! Unconscious glamour." In an instant, traditional textiles of Harris Tweed, herringbone, flannel and a wealth of wools were contrasted with the artificial nature of rubber and poly-urethane. Even an Aran knit cardigan appeared in all-rubber. From Moschino to Walter Van Van Beirendonck, we've seen a wave of fetish-ready and everyday-practical wipe-clean garments on this season's catwalks. Here created with couture-like craftsmanship.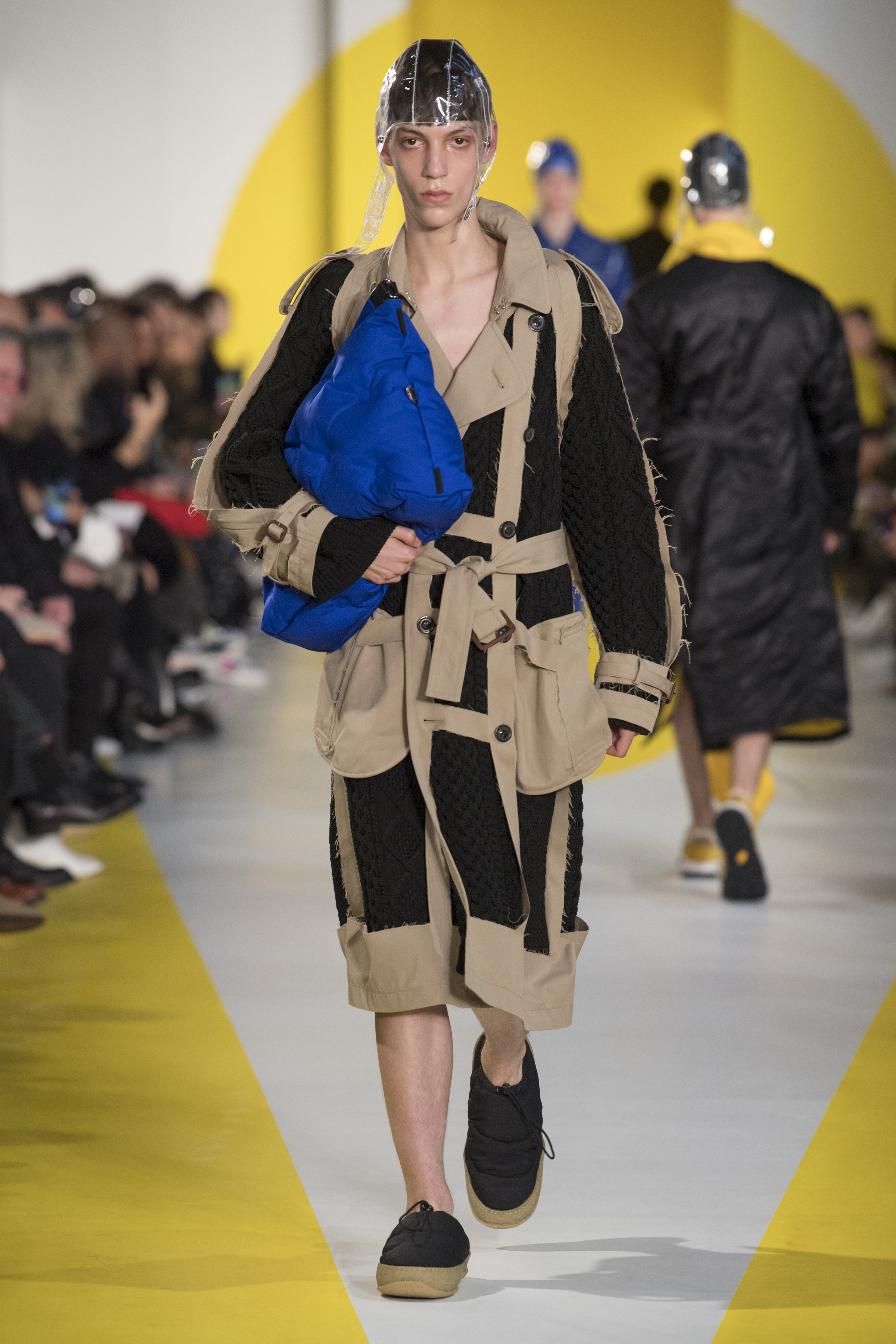 Beyond the fabric play, tailoring was the star. From 40s silhouettes and military cutting to rare and mercurial bias-cutting using properties from the Artisanal line, Galliano and his maison's trickery sees transformative tailoring take centre stage. While overcoats are hacked up yo become a jacket, trench coat spliced with formal coats, others are reduced to their almost-naked essence using the decortiqué technique -- Maison Margiela's term for cutting up a garment to its frame. Galliano, Maison Margiela and menswear fused to create one of the standout shows of the season.