at balenciaga autumn/winter 19, the focus was on the clothes
Why can't everyone do it this good?
Photography @mitchell_sams.
Demna Gvasalia takes a perverse pleasure in toying with the fashion industry, making them schlep out to Saint-Denis in the outskirts of Paris, passing through migrant camps and discount-stores en route to get to a venue that is so dramatically strobe-lit it's definitely not safe for anyone with epilepsy. This time, the models walked as close to the audience as possible, which wasn't particularly Instagram-friendly, but then again at Balenciaga, the focus is always on the clothes.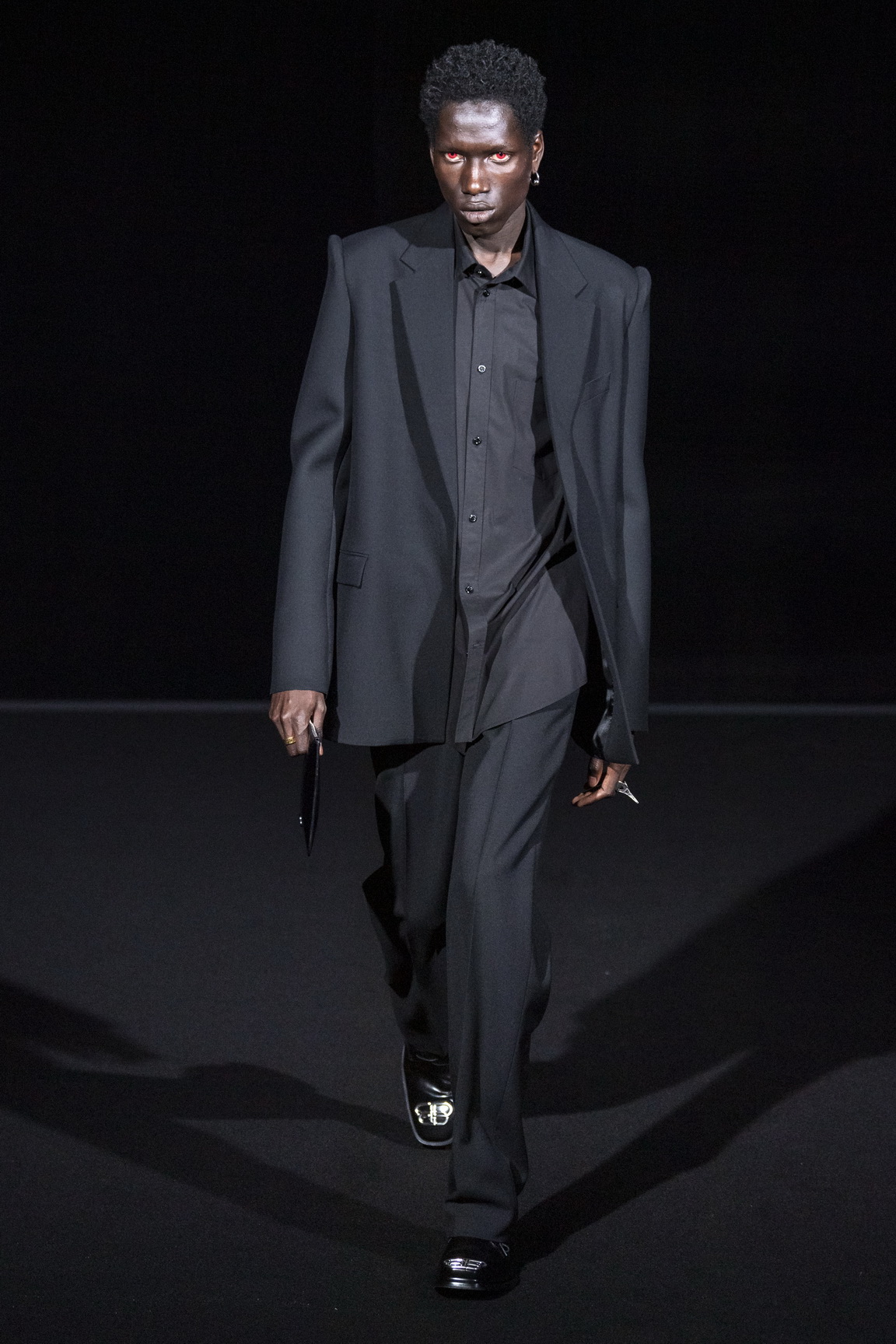 It helps that they are very good. This season, the Balenciaga show was set in a vast rectangular space, with a ceiling that went from thunder-storming flashes to tropical sunset (again, not particularly picture-friendly). Demna seemed to be saying: whatever the condition, there's something for everyone. And if there was ever any doubt that he was, 109 looks reiterated that he is at the helm of one of the most robust success stories of contemporary fashion.
It was a big collection with even bigger ideas. The fuss-free tailoring that opened the show, neatly fitted with exaggerated roped shoulders, will surely resonate with the most discriminating style pundits. Ironic leather grocery bags and water bottle holders will speak to those diehard Balenciaga customers. Those certainly are Instagram-friendly, and continued to develop the Internet humour that Demna has always nailed so presciently.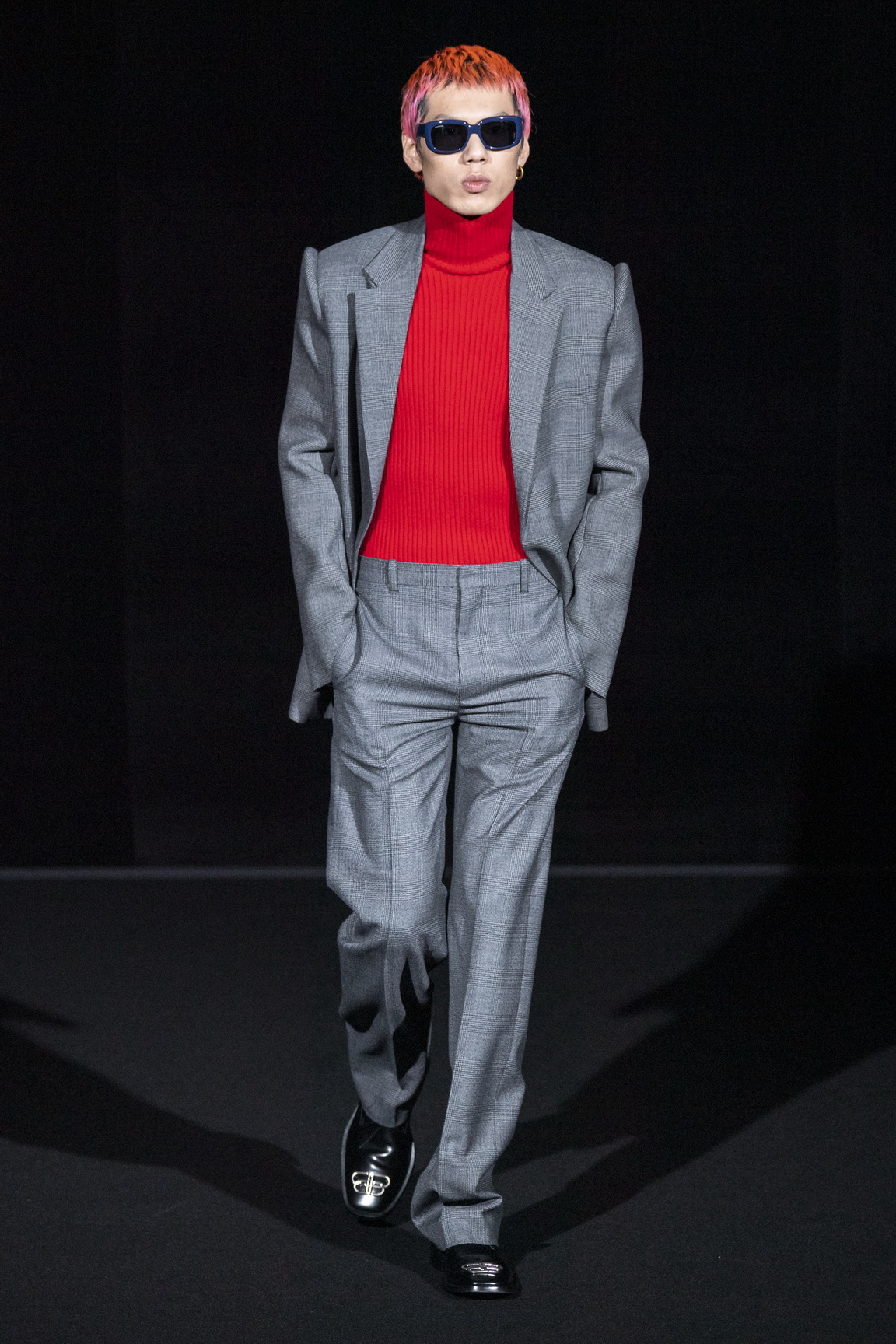 Yet for all the meme-worthy fashion that Demna gets so right, there were also some Very Serious Clothes here. What made them brilliant was that they weren't overwrought. Simple, banal clothes -- tunic dresses, polo-neck knitwear, trench coats, puffa jackets -- were given extreme silhouettes through measured sculptural gestures. Coats had folds on the shoulders as though the hanger was still inside them, hooped necklines created tubular shapes, and one turquoise shearling jacket had a neckline that was tipped up and pushed back, falling into a scooped back. For all that grandeur, it was worn with washed-out bootleg jeans.
It had all of those severe silhouettes that crystallised Cristóbal Balenciaga as one of history's greatest couturiers, but without heavy nostalgia or feeling lifted-from-the-archive. After the show, one person turned to me and asked: "Why can't everyone do it that good?" Demna might just be sui generis, that's why. He will no longer show pre-collections, so it made sense that he put it all out there with this show. And for that seemingly endless number of looks, he made every single one count. Plenty for us to fill up our Balenciaga shopping bags with.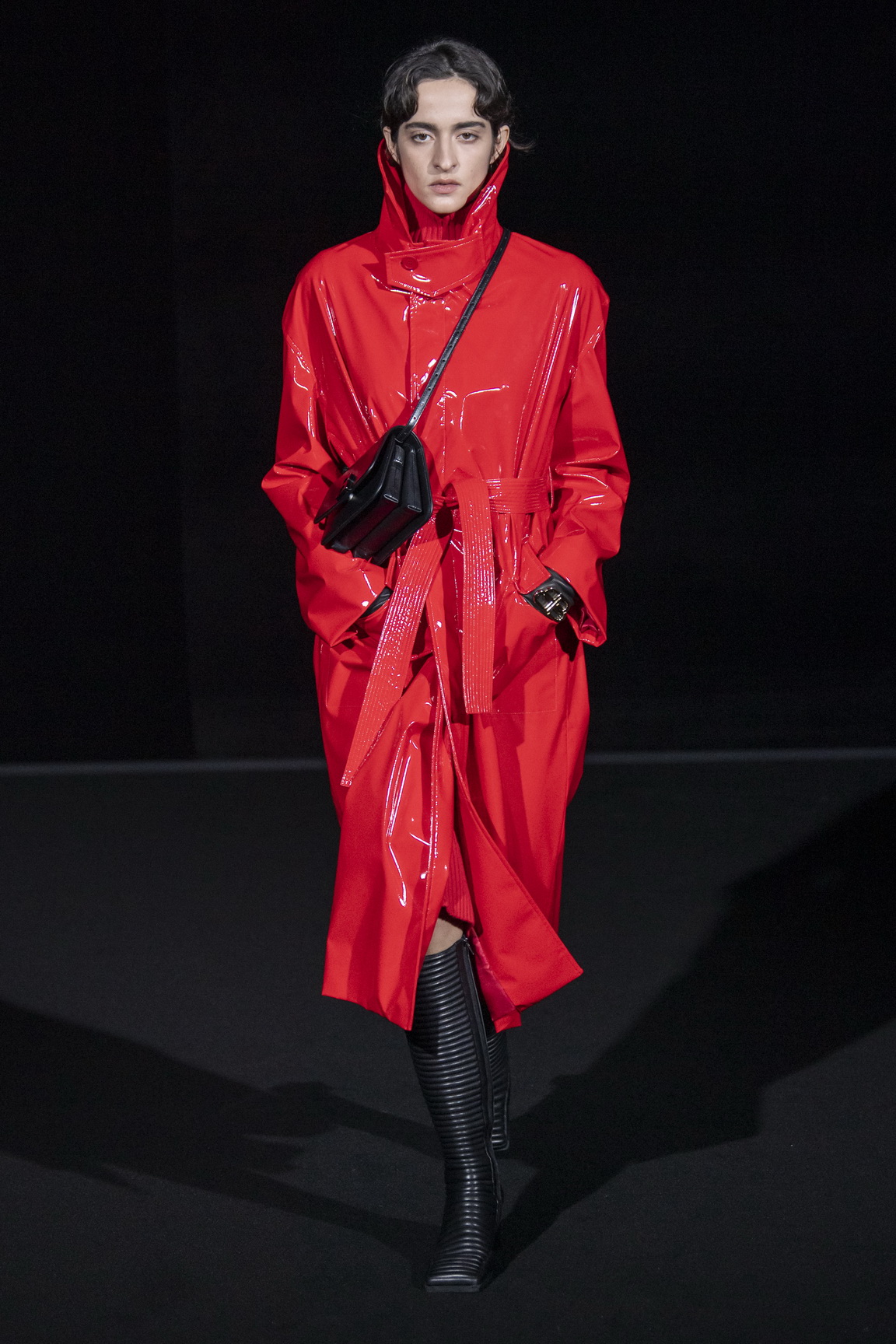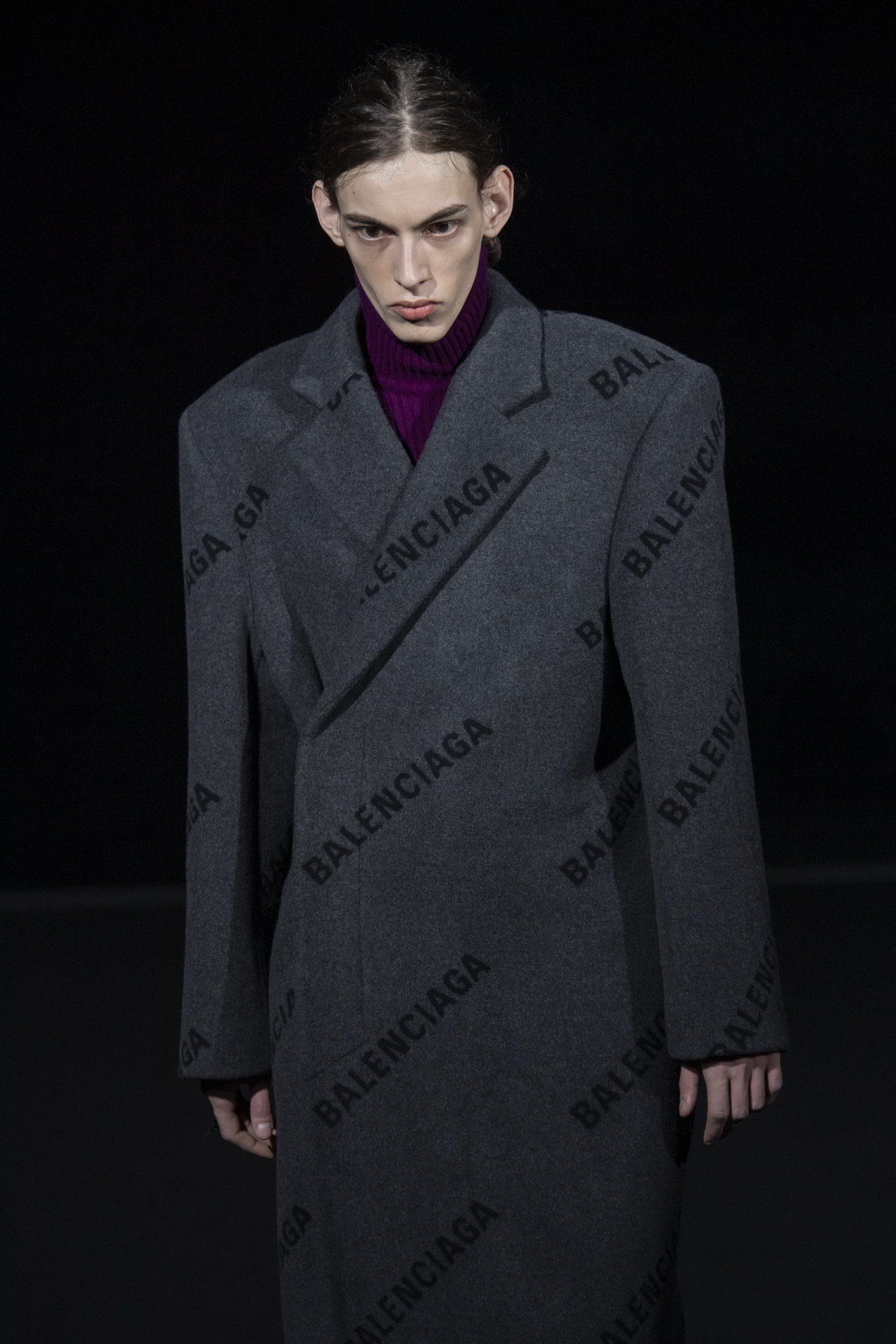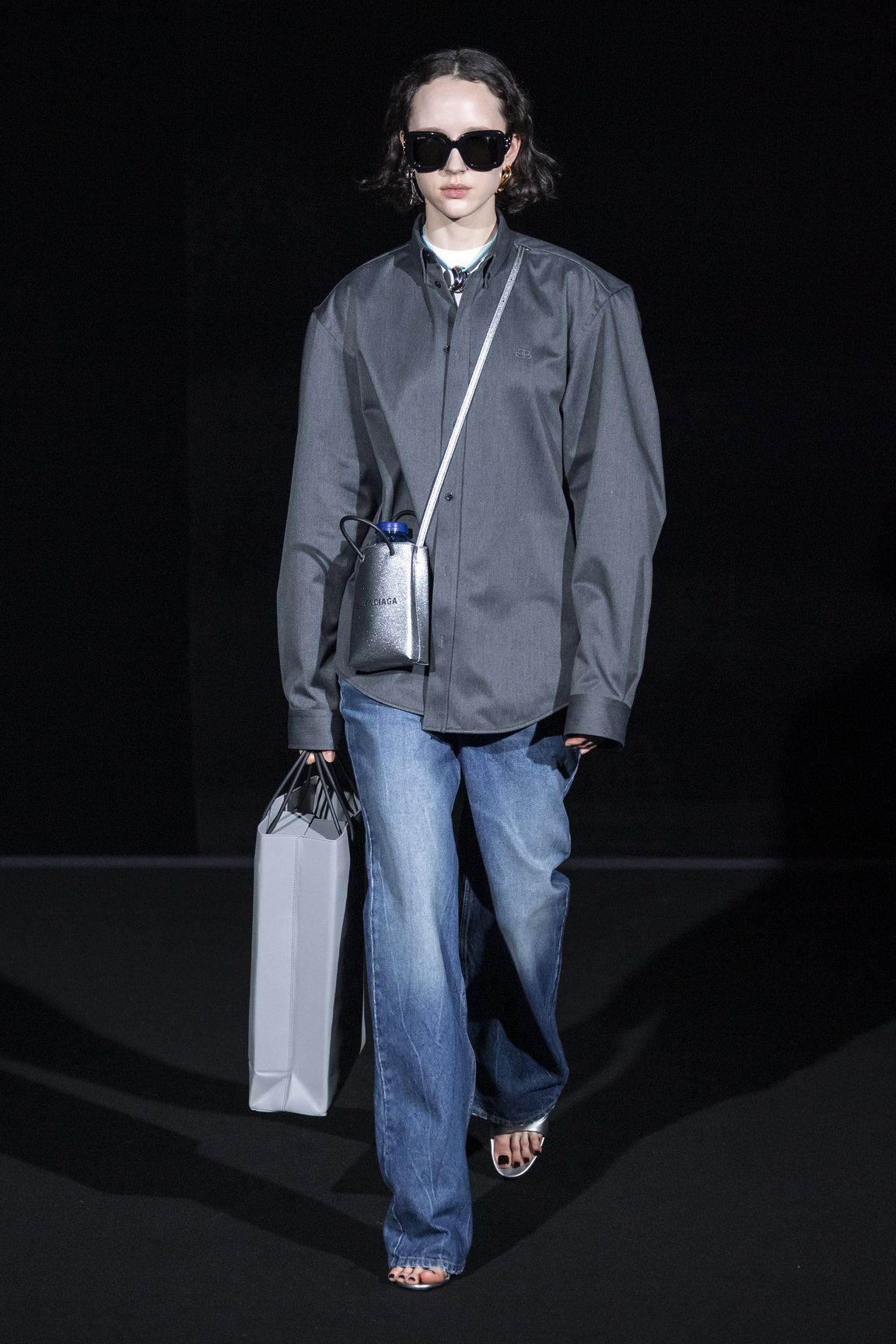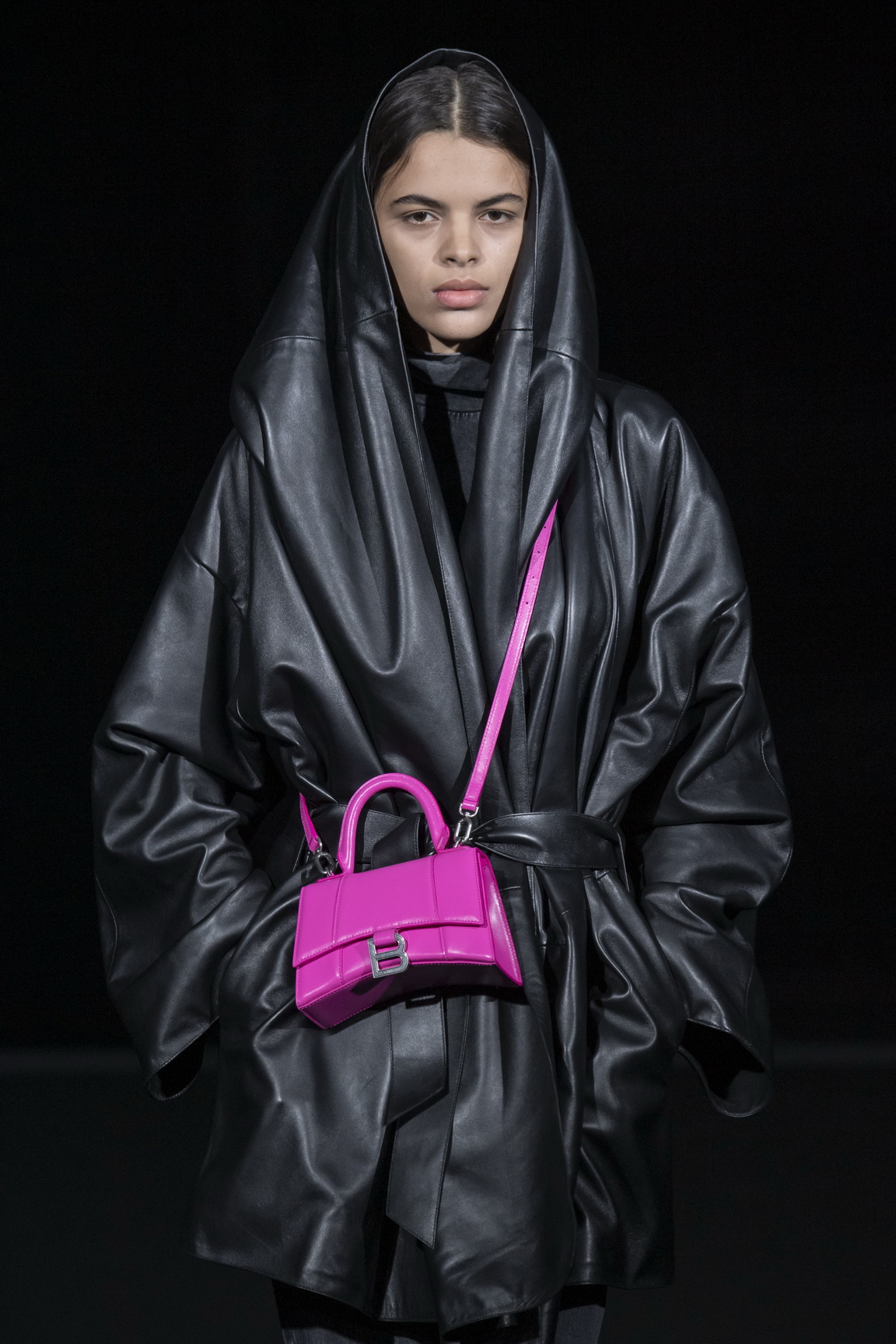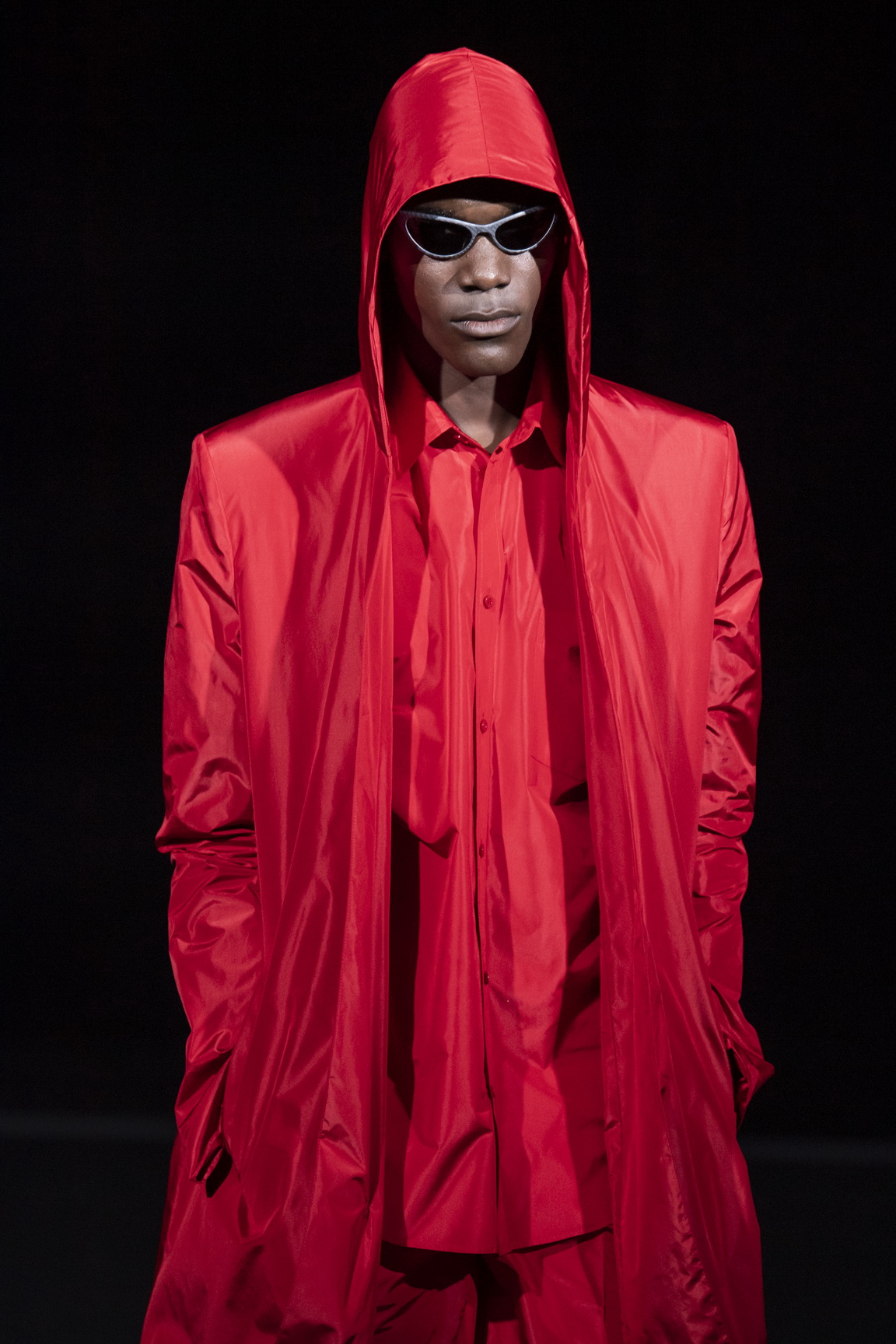 This article originally appeared on i-D UK.