matty bovan takes over coach's windows for paris fashion week
To mark their collaboration, Matty Bovan is curating the front of Coach's Paris storefront.
|
25 February 2019, 2:12pm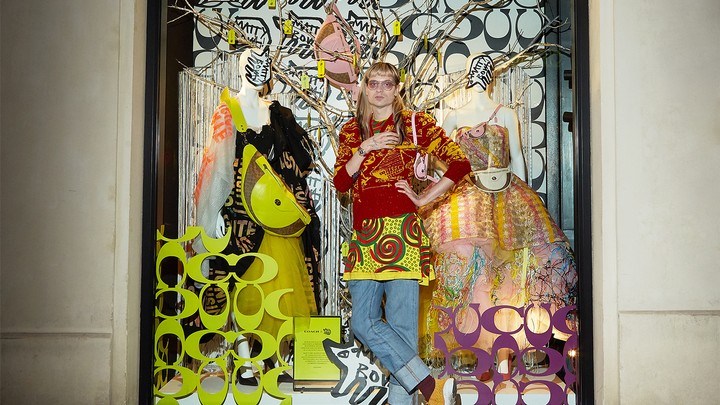 Not content with being the toast of London, Matty Bovan is hitting the continent. For Paris Fashion Week, the rising British star will take over the windows of Coach's Paris flagship store at 372 Rue Saint-Honoré -- and it's a veritable feast for the eyes.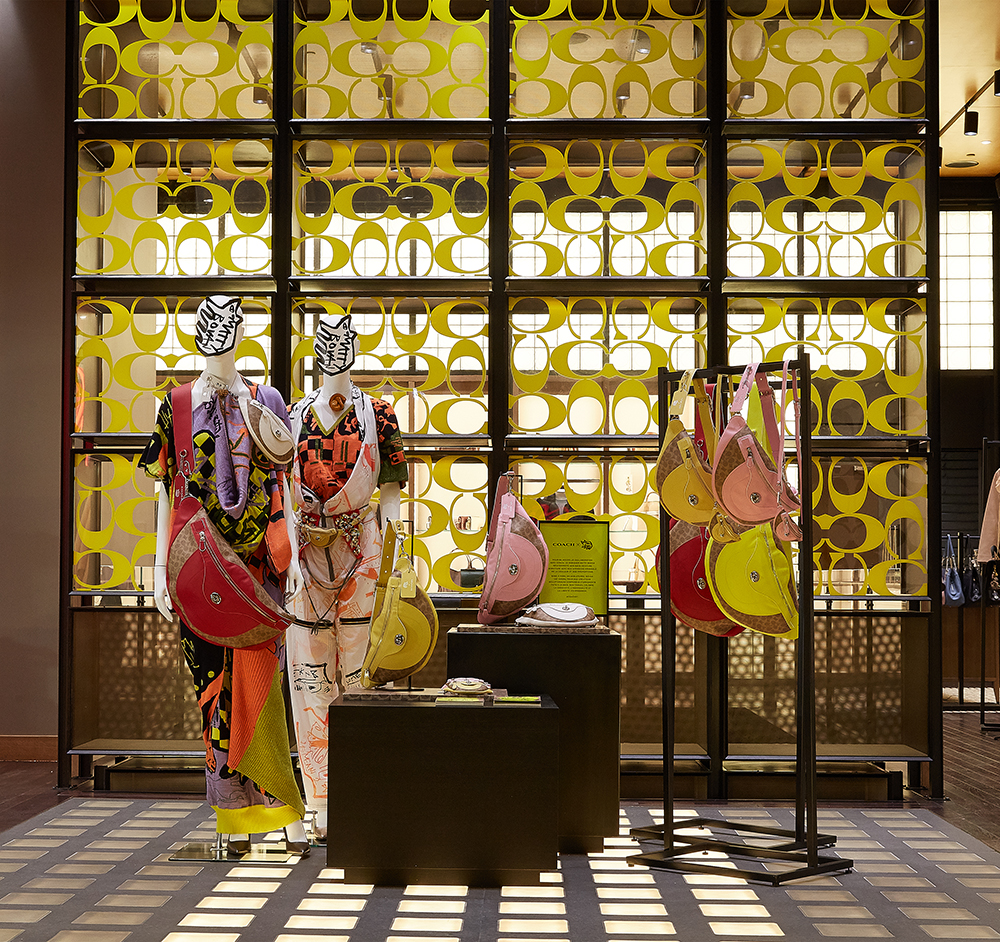 Starting today and going on display until next Tuesday 6 March, Coach's prominent display will feature an installation artistically curated by Matty and featuring spectacular looks from the designer's recent spring/summer 19 collection, shown at London Fashion Week. The takeover, which coincides with the launch of COACH x Matty Bovan, a limited edition accessories collection, also features some key pieces from the collaboration, including straight off the runway COACH x Matty Bovan Campus belt bags. Harking back to Coach's heritage pieces, the bags feature their signature logo print canvas, complete with bright colours and extreme proportions.
The Signature bags are an integral part of both the arresting window display and the collaborative collection themselves. They're currently available exclusively at Coach's Paris flagship store and London's Regent Street. Course, if it's still too far away from payday to splurge, you can just enjoy some beautiful (online) window shopping instead.