'eco-fetishism' explores bdsm through a queer feminist lens
The performance artists behind Sacred Sadism, a new line of 'eco-fetish' sex toys, are changing BDSM's archetypal studded leather aesthetic.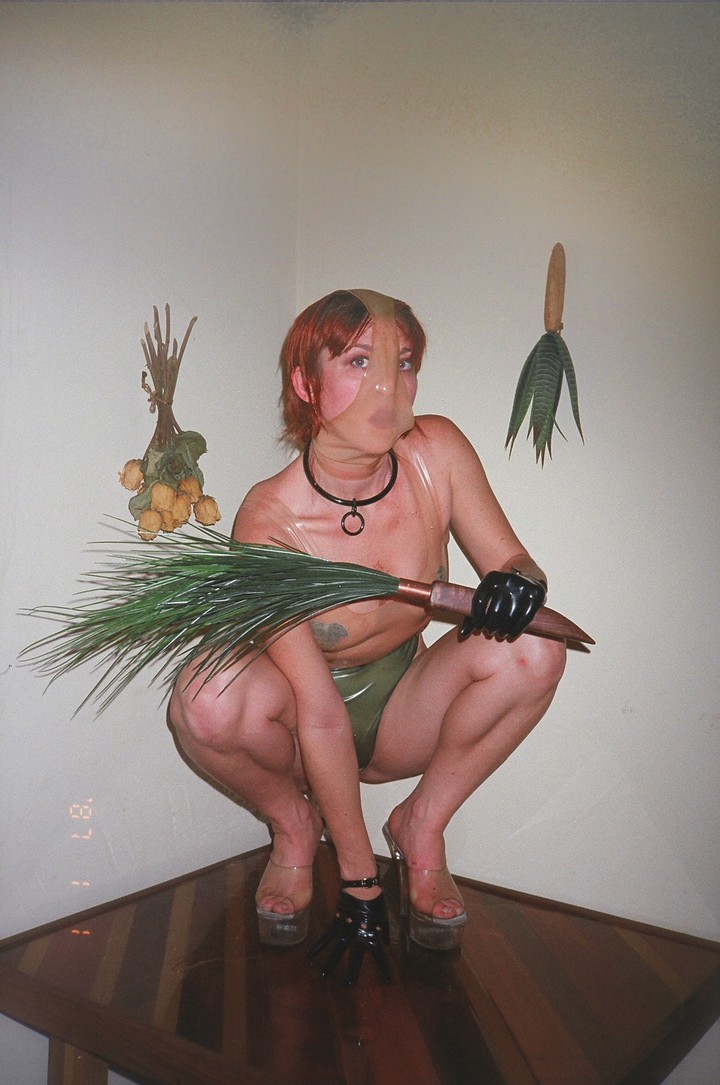 Photography Serge Serum
Putting a flower up your butt or getting whipped with a bundle of sharp leaves might not be the first idea that comes to mind when you're trying to level up your sex life. But scrolling through the Instagram photos of LA-based artists Genevieve Belleveau and Themba Alleyne, suddenly, I get the appeal. Belleveau and Alleyne, a loving couple who often incorporate BDSM practices into their work, are the first "eco-fetishists" I've ever met, and they make nature look downright sexy.
Ecosexuality is a movement that began in the early 2000s, consisting of people who relate to the natural world in sensual, or even erotic, terms. It's a broad, loosely-defined scene with a radical approach to environmentalism: maybe we can save the earth if we make love to it. Going one step further, eco-fetishism is the kinkier offshoot of eco-sexuality, combining the New Age-y sensibilities of the former with the power play and pleasurable pain of BDSM.
This past Valentine's Day, Belleveau and Alleyne launched their line of eco-fetish sex toys called Sacred Sadism — a capsule collection of floggers, paddles, and ticklers handmade from recycled wood and artificial plants. They look like they belong in Kinfolk magazine. Over the phone last week, Belleveau tells me the idea came about because she wanted to explore BDSM, but was turned off by its archetypal studded leather aesthetic. "I like the idea of it taking place not in a dungeon, but a garden," she said. "It's a different land to play in."
Here, Belleveau and Alleyne talk about eco-fetishism's intersection with BDSM and queer values, and how their existing practices as performance artists informed their new line of sex toys.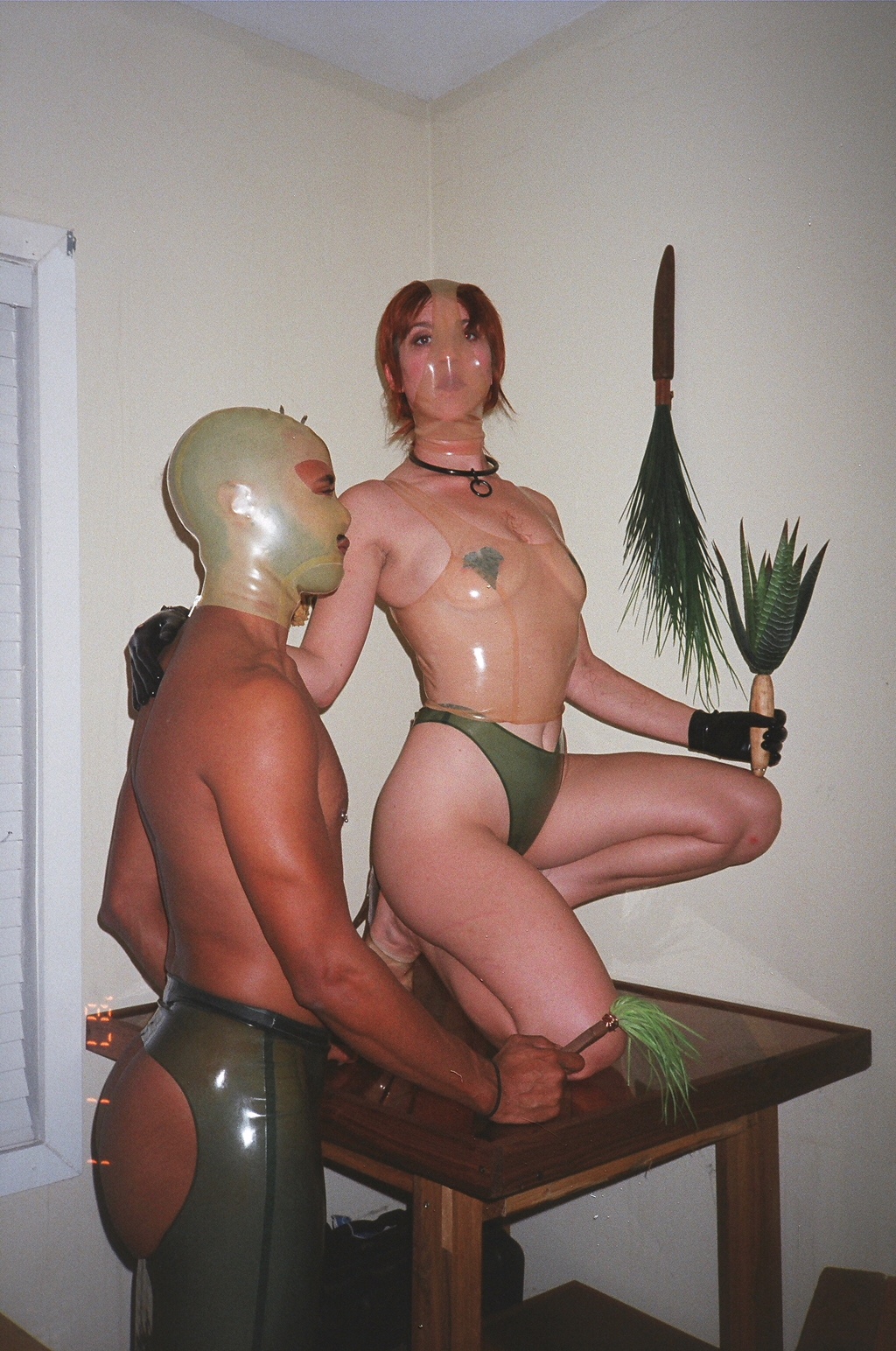 What is the ethos of ecosexuality to you? I'm particularly interested in whether you think it's a queer concept.
Genevieve: Ecosexuality means a lot of different things to different people. Some people do think of it as a queer identity, and think it should be added as an "E" to "LGBTQ." Ecosexuality was started by two performance artists as a way to bring ecology to the forefront of sexuality, and how you can think of our relationship to the earth in the same way as love relationships — with care and consent. It's about looking at all your relationships and seeing that they're interconnected, relational, and part of this larger system. Our eco-fetish line came out of those ideas.
Themba: It can also be literally people having sex with nature. It's about having that natural component in their eroticism. In a way, it's all encompassing, so it is a queer identity, but it's also for everyone.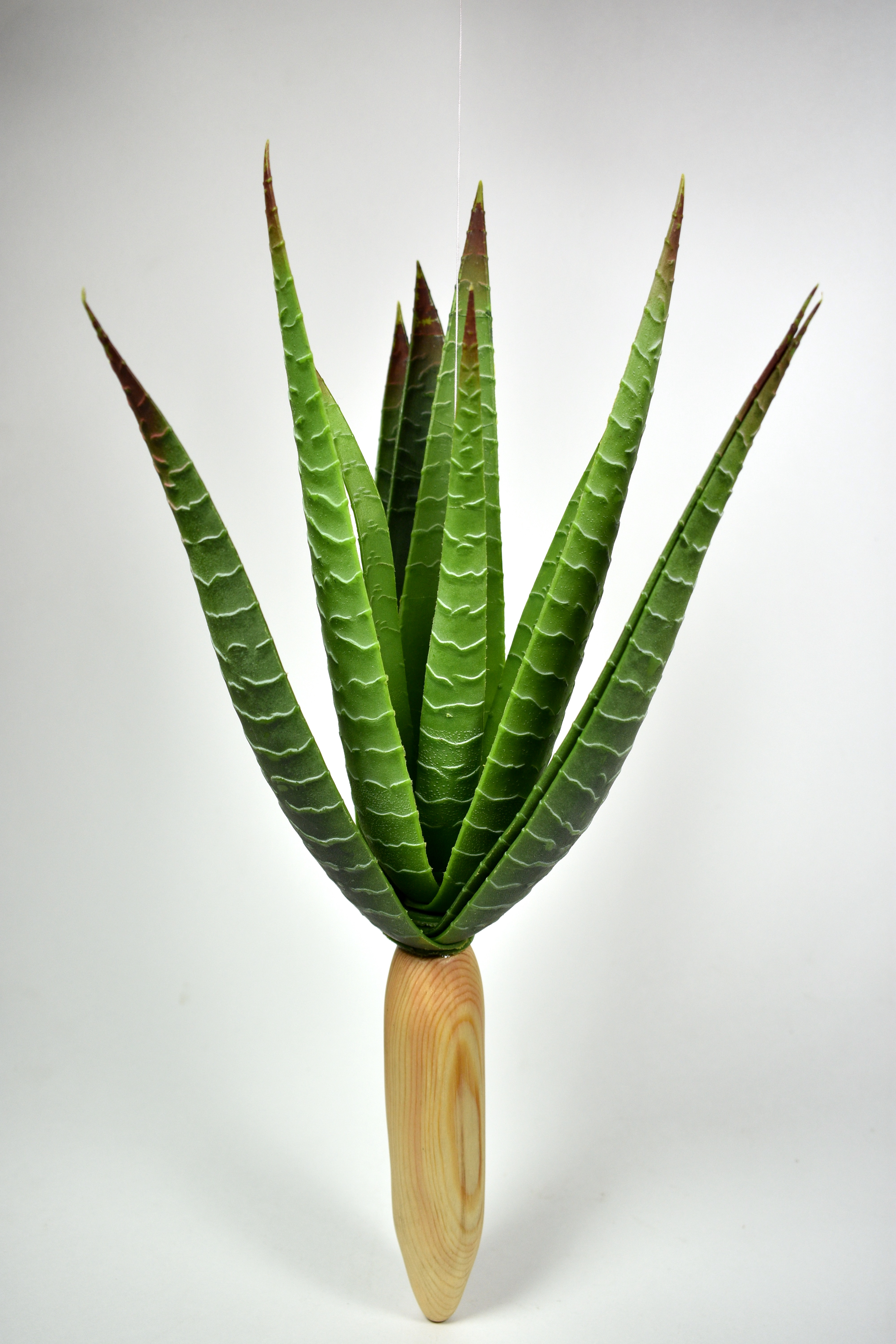 It seems like there are a lot of different interpretations of ecosexuality out there, from literally fucking trees, to the more theoretical idea of changing the way you relate to the planet. Do you think ecosexuality is evolving, or is the media just catching up to the diversity of this scene?
Genevieve: It's a really diverse scene, so it should be open to interpretation. Some people think it's just using eco-friendly products and toys, while for others it's about having a sexual attraction to their relationship with nature. It's exciting for the media to catch up, but there's room in every sexual expression for every kind of self-expression, which is what our line is about. BDSM doesn't have to be whips and chains and leather.
How does this product line bring together — and depart from — traditional BDSM and New Age cultures?
Genevieve: I like being spanked because it feels good, but I don't want a black studded leather paddle because that's not my thing. I wanted to create something so people who were intimidated or turned off by BDSM had an inroad. So part of it was picking up on an aesthetic or cultural trend, marrying two ideas, and getting more people involved in BDSM, which is a deeply spiritual practice at its core.
Themba: Another way it differs from mainstream BDSM tools is that these are also handmade and one-of-a-kind art objects. Aesthetically, the line looks like plants, not metal or leather. On our Instagram, you can see them mounted on our wall, and it looks like something you'd see in a magazine about Silverlake show homes. But in practice, they still will get the same results of sensation play.
Tell me about the process of making these toys, and the materials you used.
Themba: We make all the handles ourselves using wood sourced from reclaimed or recycled wood. We found a woodshop downtown that grabs trees that people are cutting down, which would otherwise end up in a landfill. Some of the wood we use is from people giving away stuff on Craigslist. So we're trying to be as ecological as possible.
Genevieve: We also use copper as an aesthetic choice, as copper represents warmth, femininity, and conducting heat. I also used plastic, rubber and silicone plants from local plants and crafts stores.
How did you two draw from your existing practices as performance artists to create this product line?
Genevieve: This all came out of my practice over the past four years [surrounding] BDSM and plants. I've been expressing that through live performances where I created human floral bouquets by arranging live flowers on human bodies, and doing spankings and floggings with flowers. My practice has always been relational in nature, so it's about drawing connections between people, places, and ideas, instead of going in front of a crowd and performing. I think a lot of our art will happen on the internet, Instagram, and livestreams. We're just trying to open up the conversation about ecosexulity, BDSM, and consent.
What are your future plans for this project?
Genevieve: We sold half the line in a week, and we're making a second line. We want more people to have these products, but not turn them into a mass-produced, throwaway sex toys. Our next step is trying to figure out how to scale the line without becoming part of a system that dominates and ravages the planet.