frida kahlo and bindi irwin become barbie dolls for iwd
Meet the latest life-like role models and sheroes by the toy giant.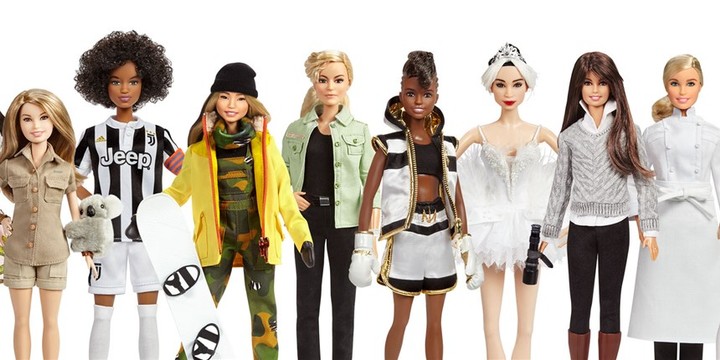 Mattel, the company behind the world's most famous doll with the world's most infamous body, is accustomed to responding to the times. In 2016, they released Barbie Fashionistas, a range of dolls of varying body types, skin-tones and hair-styles representing a more diverse approach to beauty. Now, to coincide with International Women's Day, and as part of a #MoreRoleModels campaign, they've continued this legacy with 17 new, inspirational women who've been immortalised in doll form.
With figures ranging from historical to contemporary, the mix includes artists, sports people, chefs, journalists, philanthropists, fashion designers and our very own national treasure, 19 year old conservationist Bindi Irwin, who comes accessorised with a detachable koala.
The new dolls arrive after a survey of 8,000 mothers, conducted by Barbie's parent company, revealed, unsurprisingly, that the vast majority are concerned about the kind of role models their daughters are exposed to. Now these are some toys we can get behind.