revisiting celebrities' awkward first tweets, in honor of morrissey's twitter debut
How a fiery Tyler, the Creator, a poetic Frank Ocean, and a hesitant Drake introduced themselves to the Twitterverse.
|
20 September 2017, 3:34am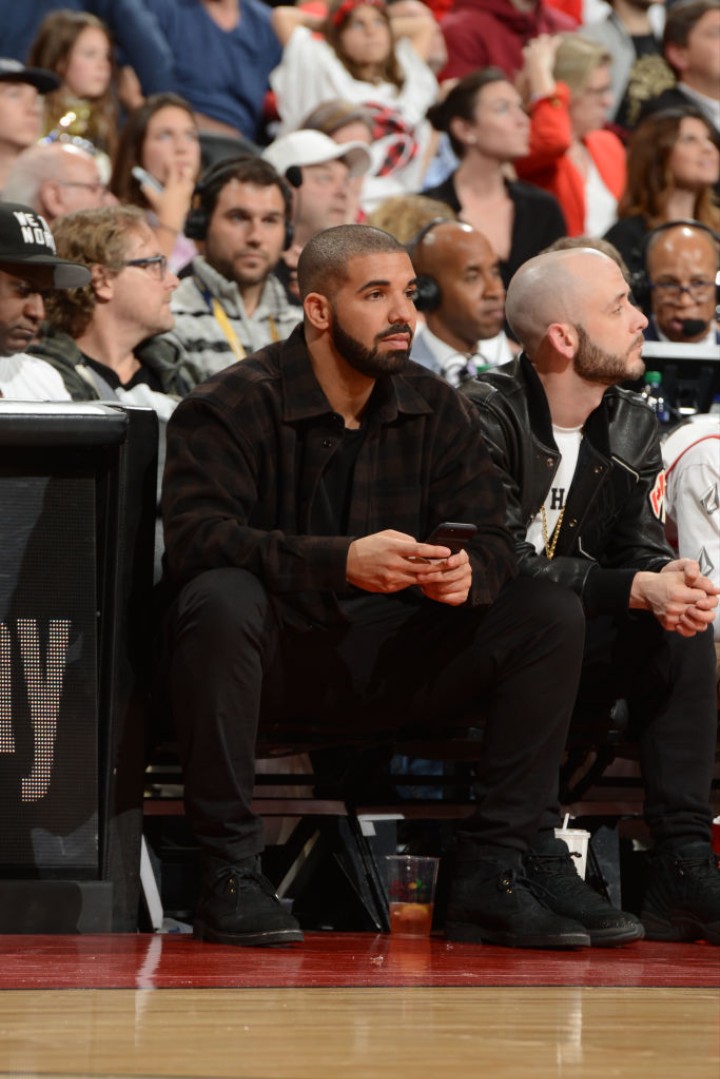 Ron Turenne/Getty Images
Everyone remembers their firsts: first kiss, first car, first tweet. Even though Twitter has been around for over a decade now, Morrissey waited until yesterday to lose his tweeting virginity. What did he just have to share with his over 70K and growing follower base? "Spent the day in bed…," he tweeted. Interesting. It would take a few more tweets for it to become apparent that, as is the case with most celebrities, Morrissey's first tweet was promoting a project — his new single "Spent the Day in Bed."
A 140-character-or-less portal to the past, a celebrity's first tweet reveals a lot. Cardi B, for example, has always dished out real talk. Her first tweet, sent out in 2012, was: "Everybody in this world is used so if you can't be used your USELESS Regular degular shmegular." Take a glimpse at Frank Ocean's, Jaden Smith's, and Kesha's former selves with these amazing throwback first tweets.
Drake, March 28, 2009

Drake may appear to be wary of joining social media here, but the rapper would go on to tweet over 1,000 times. Still, he's more of an Instagram person: @champagnepapi has shared close to 4,000 pictures with his 39 million followers (like showing off his weightlifting powers and posing in a Bentley)
Bruno Mars, January 6, 2010

File this under "The Most 2010 Things You Can Say."
One Direction, October 30, 2010

Awww! Back when Harry still cut his hair and Zayn didn't have a bajillion tattoos.
Kesha, March 23, 2009

This tweet landed in 2009 when we were all still figuring out Twitter. So we're going to forgive Kesha for this Myspace-esque styling.
Jaden Smith, March 8, 2011

Jaden Smith has delivered some pretty iconic tweets over the years. A personal favorite: "If I Had A Nickel For Every Time I Cried In The Back Of An Uber I'd Have Another Pair Of Yeezys." Jaden's first series of tweets in 2011 were dedicated to his best buds. He shouted out pre-fame model Jordyn Woods as his best pal and also wrote, "Learning about Twitter from @AlfredoFlores" (who would go on to become Ariana Grande's personal photographer). Looks like getting a Twitter mention from Jaden is pretty good luck.
Tyler, the Creator, July 14, 2010

Tyler, the Creator jumped headlong into Twitter with a stream of off-the-wall tweets. He found time to proclaim his love for chopped and screwed music, told the world "suck my dick," and tweeted: "Yeah, My background Is All My Wolf pack. Will never Get Those Days Back. Enjoy This Summer, Its Shity, But 3 Years From Now = Great." So… he's kind of calmed down?
Frank Ocean, Unknown (deleted in 2013)
Frank deleted his Twitter account back in 2013, citing "intuition" when a fan asked him why (can't blame him, honestly). However, one super fan created a thread of the singer's old tweets. They were full of honesty, clapbacks, wisecracks, and beautiful poetry. One standout: "What if you took a drug in another reality, and this whole life is a high." Deep. Check out the full fan-made archive of tweets here.