photographing a secret hippie utopia on the british coast
Every summer for the past 25 years, a community of free spirits has come together at a remote, closely guarded location in the East of England for a spiritual six-week-long gathering. Photographer Lucy Ridgard shares images from a summer by the dunes.
|
19 September 2017, 6:57pm
Parts of East Anglia, on Britain's rump, still feel wild. Marshland turns into shaggy dunes and wide flat beaches so windy you're always in danger of losing something. It's by one of these beaches that every year a community of friends and families comes together to spend their summer. They arrive in vans pulling hand-painted customized caravans and set up outdoor living rooms in the fields, creating a makeshift settlement that runs down to the sea.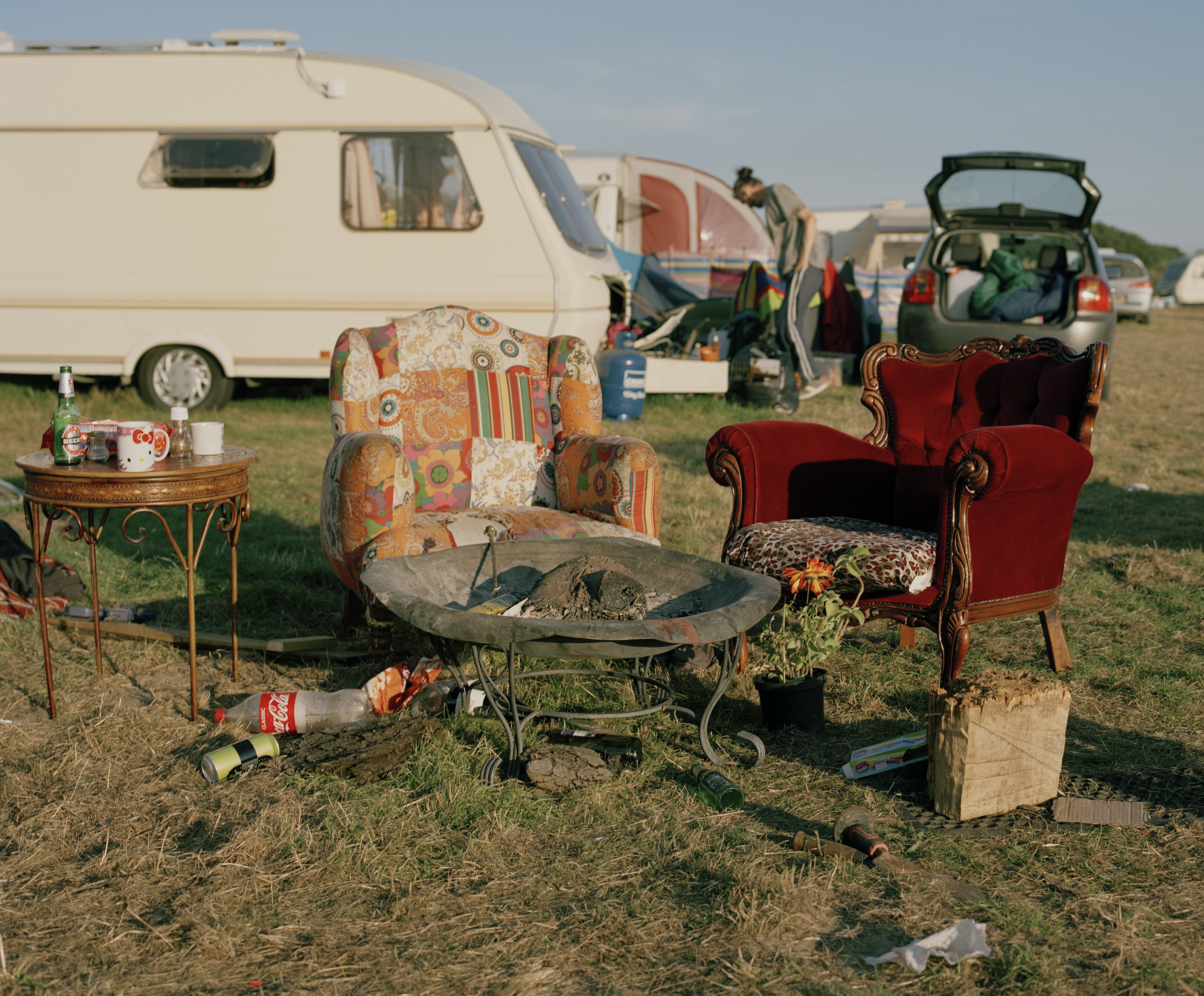 "You can go and do anything and not worry about straight people camping next to you," says photographer Lucy Ridgard, who took photographs there this summer. She talks about an older woman who hula-hoops over the dunes, a man who carries his pet bird on his shoulder, and a woman known as the Sheriff who smudges the fields with sage to remove "bad juju."
The camp is like a music festival minus the stages and infrastructure, Ridgard explains. It's set up across three fields with differing levels of intensity. The first field is an ongoing rave where sound systems blast drum and bass, the second is a more family-friendly party, and the third is mellow. Ridgard says the spirit is anarchist ("like Christiania goes camping"). But apart from the time that some Porta Potties caught fire and the police drove out from a nearby town, the gathering has always been peaceful. "It's a tight-knit community. Everyone kind of looks out for each other." Kids can run around like they might have done in the 70s, along with dogs and free-range chickens from the farm next door.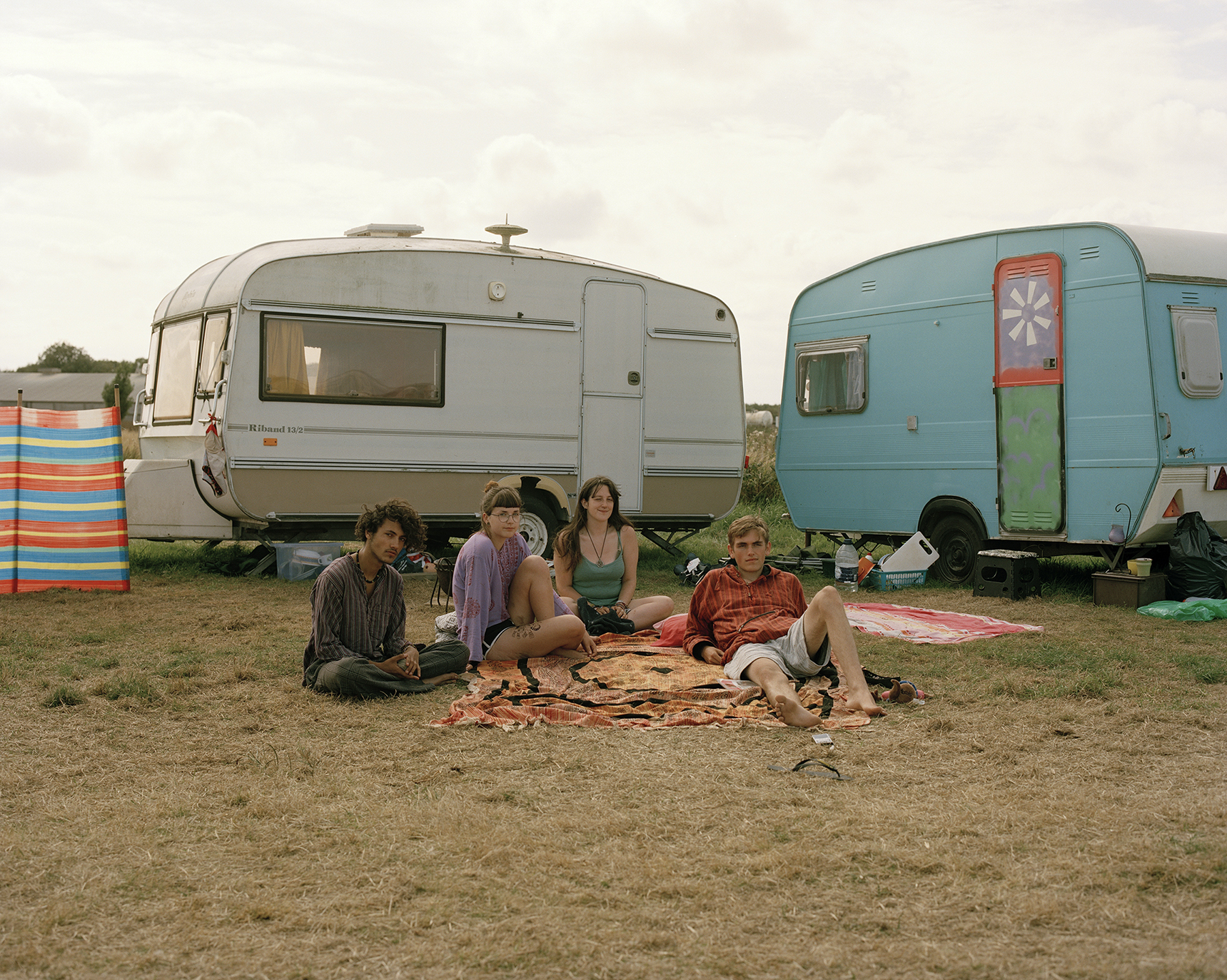 "It's ravey, but it's tied up with being spiritual and being at one with the Earth," Ridgard says, "The sunrises are beautiful and the sky's so clear at night that we saw a meteor shower this year." A pod of seals lives on the beach, she adds, and one of them will sometimes swim beside people in the sea.
Ridgard is now based in London but grew up in Suffolk, where many of her friends' families lived in communes formed in the 1980s. "We'd go to commune parties," she remembers. "So much of my work relates to growing up, and that scene we hung out in." She heard about the camp on the coast through friends. "Everyone on some level knows each other. It's definitely people who would have been hippies in the 60s and 70s."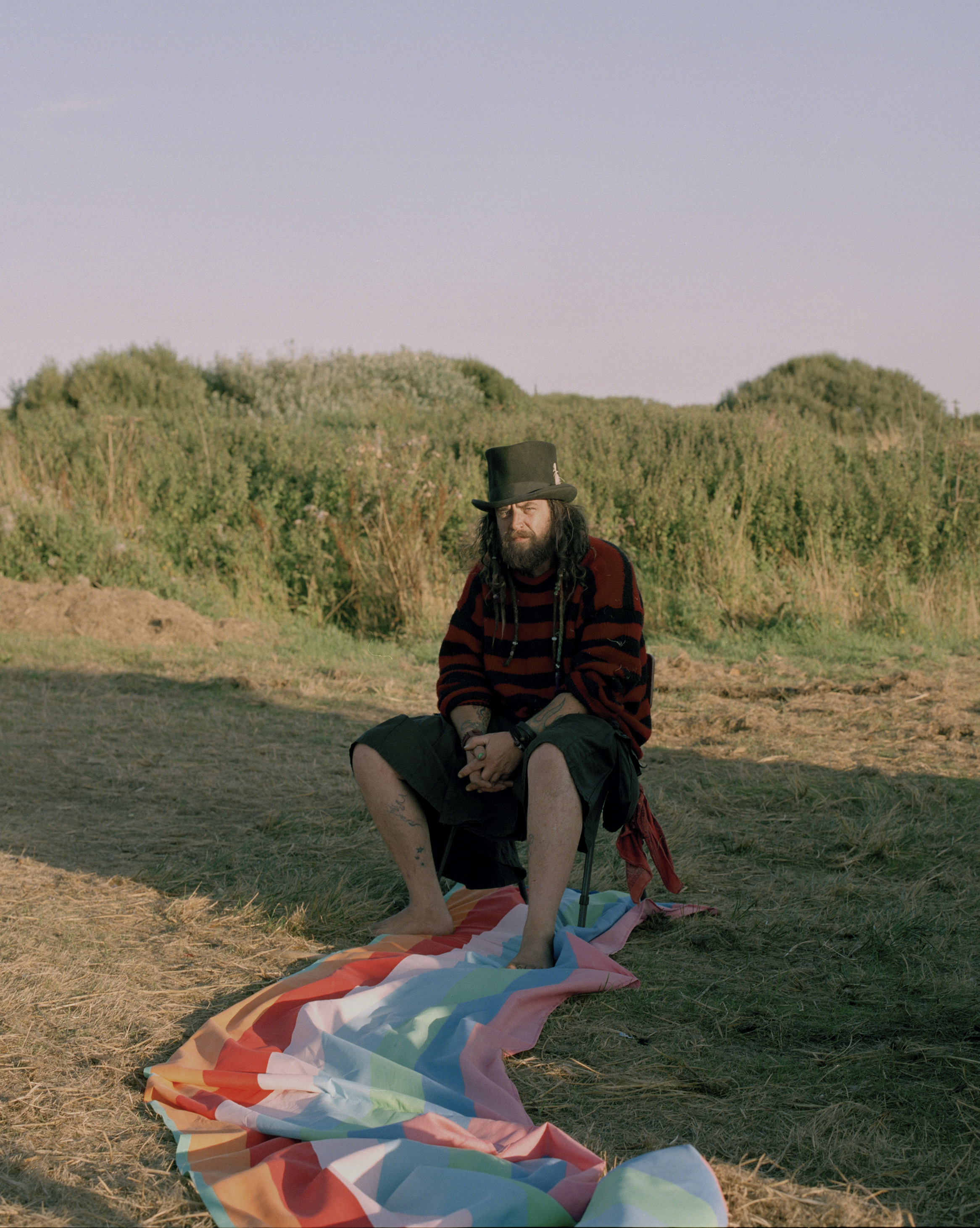 The camp was set up roughly 25 years ago by a woman named Dee and, since her passing, has been overseen by a pair of twin brothers (on behalf of a farmer who owns the land). The gathering runs for six weeks before, before the local council can shut it down (the camp only has a short-term permit). But more than the authorities, campers fear that the event will be threatened if its location becomes too widely known or if the land changes ownership.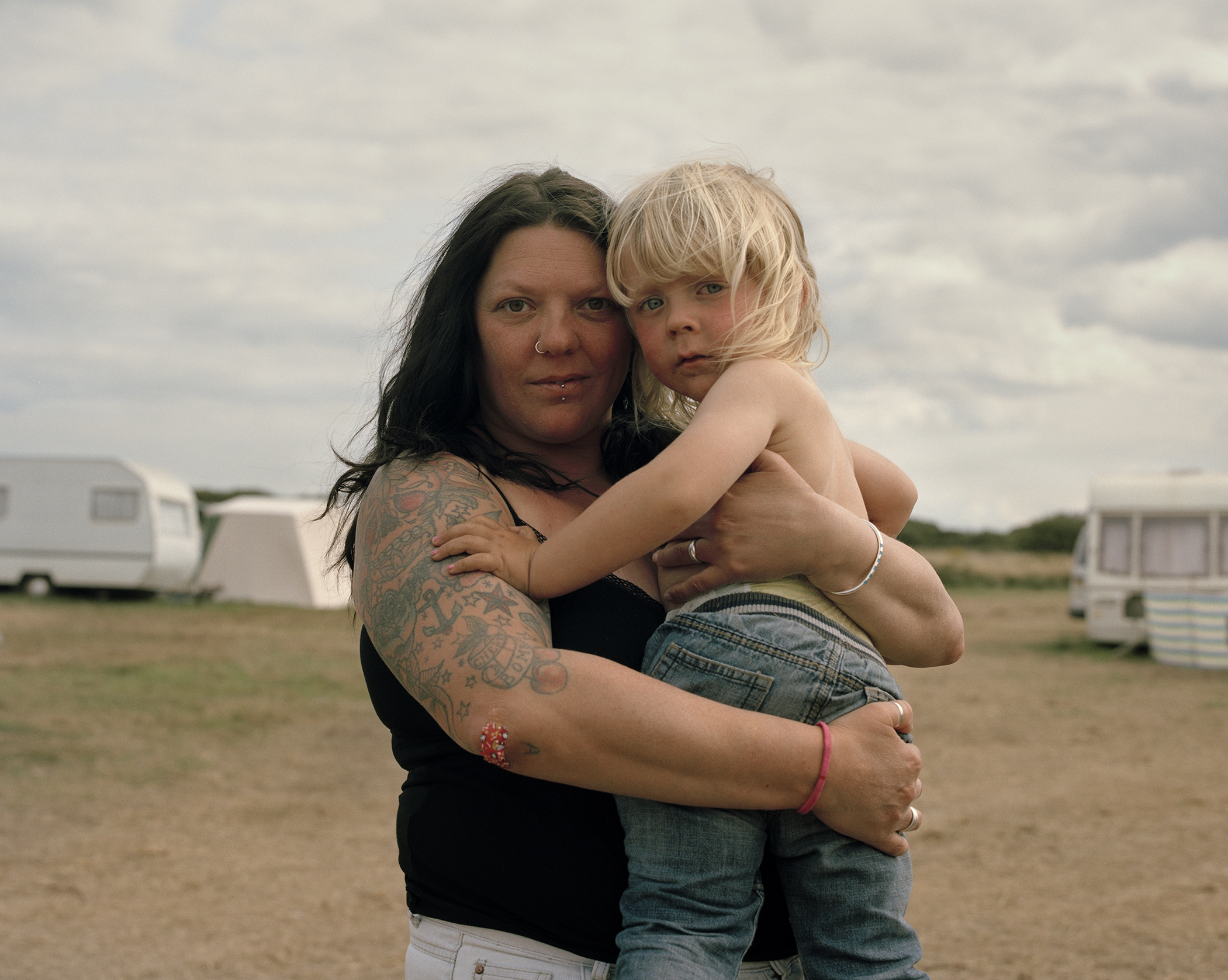 Campers agreed to let Ridgard take their pictures on the condition that she wouldn't share the site's name. Only once word had spread that she'd been sworn to secrecy did people open up, she says. "Walking around and taking photos, I ended up knowing everyone, people told me their stories." One woman she photographed, Jess, modeled for i-D in the early 90s; since then she'd traveled with a circus. Ridgard met an activist named Will who'd converted a horsebox into his living space and driven it over from Spain, where he lives for the rest of the year. There was a woman who commuted to her nearby nursing job from the camp every day.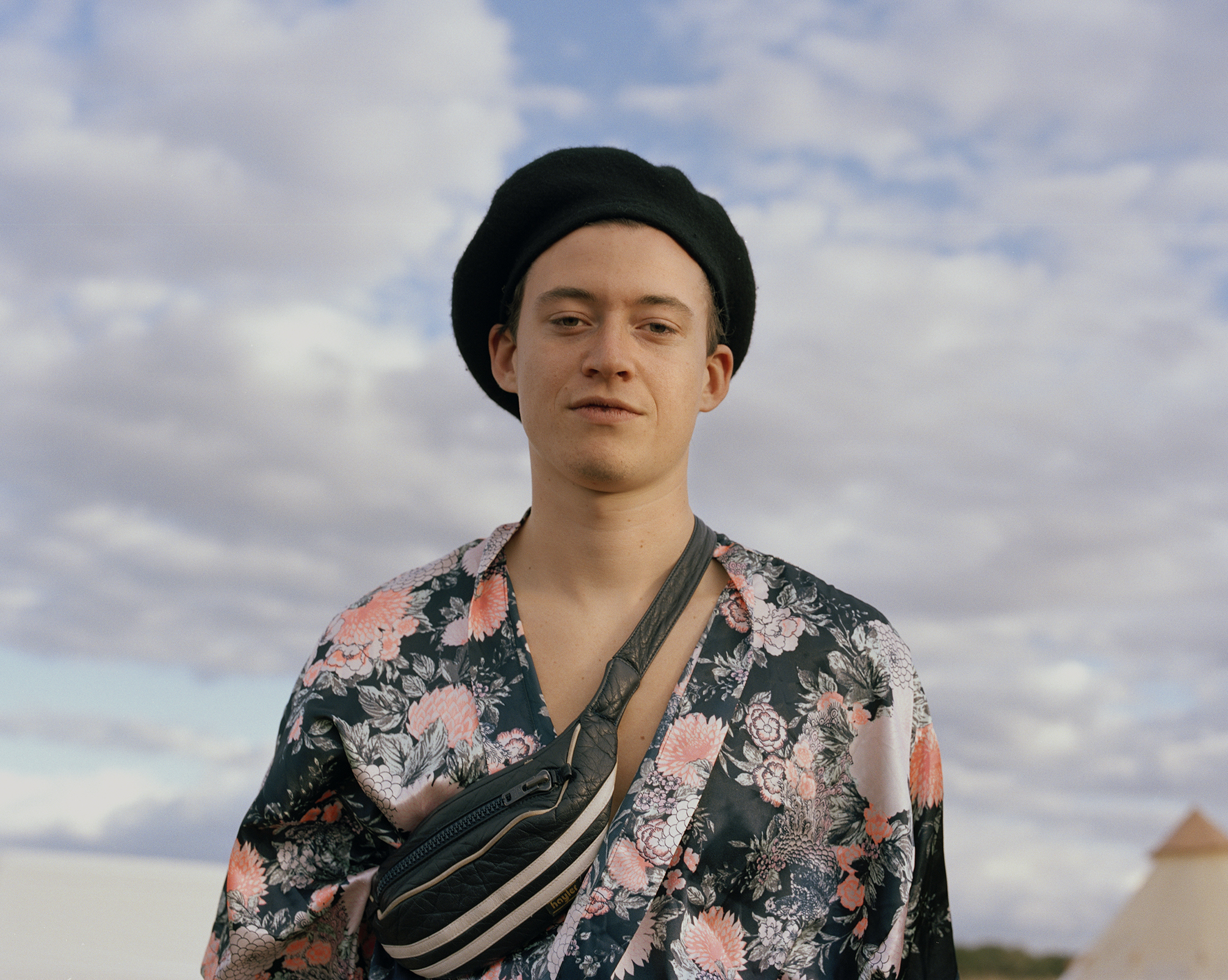 "There are so many regulars," says Ridgard, who has now visited the camp multiple times herself. "One woman I spoke to said she starts planning next summer the minute she leaves."
One day, she came across a man sitting in a field who told her "the ground is tripping." He added, "people have conceived their kids in these fields, even the dogs were conceived and born here." Ridgard admits that both statements were likely true: the grass had probably become infused with marijuana smoke, she laughs. And the gathering is a fully multigenerational experience.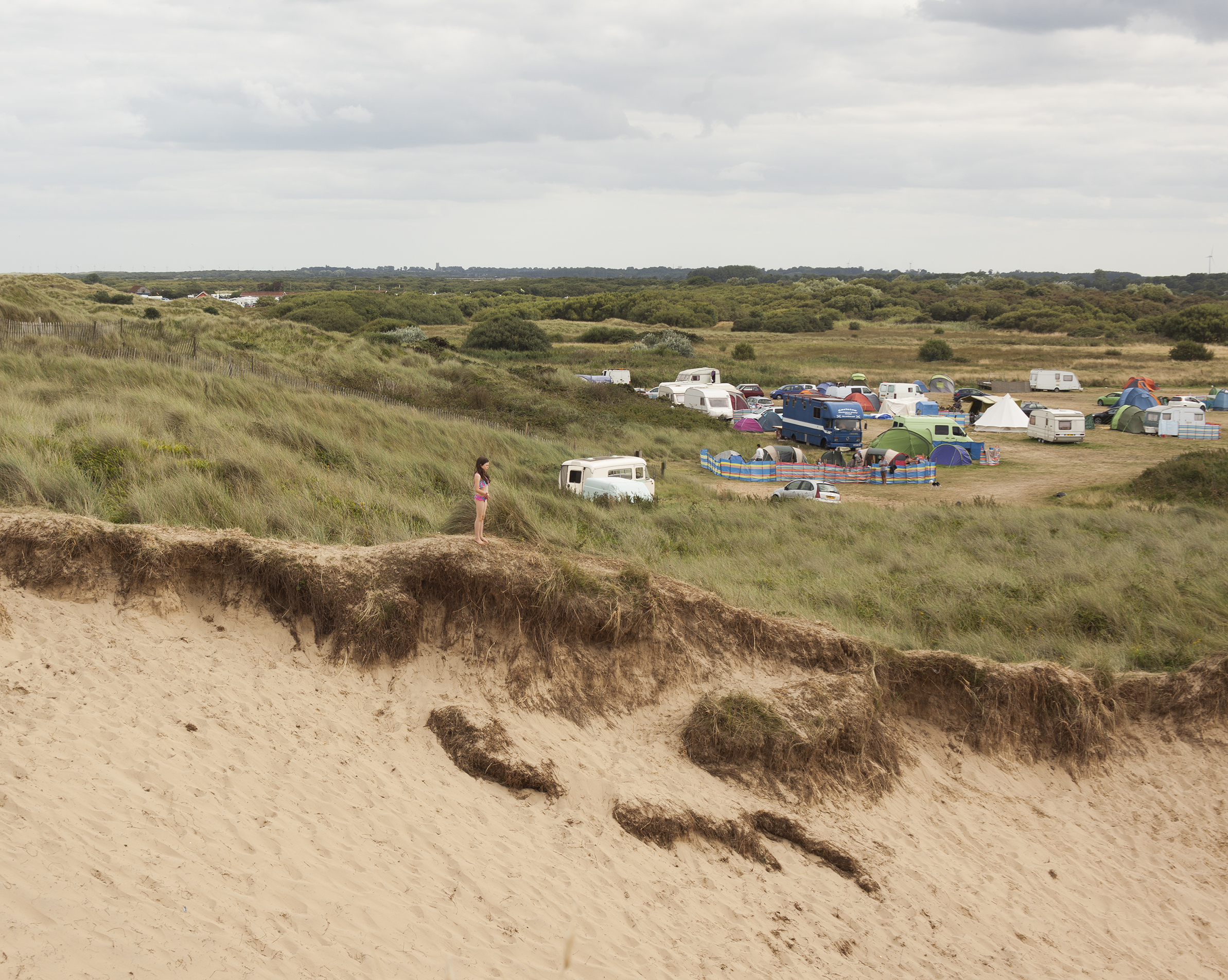 Ridgard hopes to go back to the camp next summer, to take more photos and collect more stories. Eventually, the project might turn into a book, she hopes, or an exhibition. But again, only on the condition that she can safeguard the camp's location. "'Please don't say where it is,' people told me again and again."
Correction: An earlier version of this article stated that the camp is semi-illegal. In fact, the camp has a short-term permit.