"i might not always look it, but i'm actually extremely strong-willed" – nana komatsu
From the catwalk to the big screen, Nana Komatsu is Japan's latest international star.
© Angelo Pennetta
This article was originally published by i-D Japan.
Besides a scale reproduction of the Eiffel Tower, this July's Chanel fall/winter 17 haute couture show — held in a sun-drenched Grand Palais — was most memorable for a surprise appearance from Anne Hidalgo, the mayor of Paris, to present Karl Lagerfeld with the city's highest honor: the Grand Vermeil medal.
Watching on in the crowd, as a personal guest of Karl, was Nana Komatsu. A frequent visitor to Paris Fashion Week but a first-timer at couture, the normally inscrutable Nana was still brimming with excitement the day after. "I've always wanted to watch a haute couture show firsthand!" she beamed.
It's hard to imagine this was her first time. Nana began modeling at the age of 12, and soon began to grace the covers of Japan's fashion magazines. Modeling is a common gateway into Japanese cinema, but only a handful manage it. Even less manage to make it on the international scene, but Nana was driven from day one. "I used to hash things out with my manager all by myself, right from when I was 12," she remembers. "I handled my own schedule, and I would write my own dates in my planner." So dedicated was Nana, that'd she'd often take the four-hour round trip into Tokyo for work from her home under the shadow of Mount Fuji. Then, just as her career as a model was taking off, she was given an opportunity to step into the world of acting with an invitation to audition for a new film from the upstart director Tetsuya Nakashima.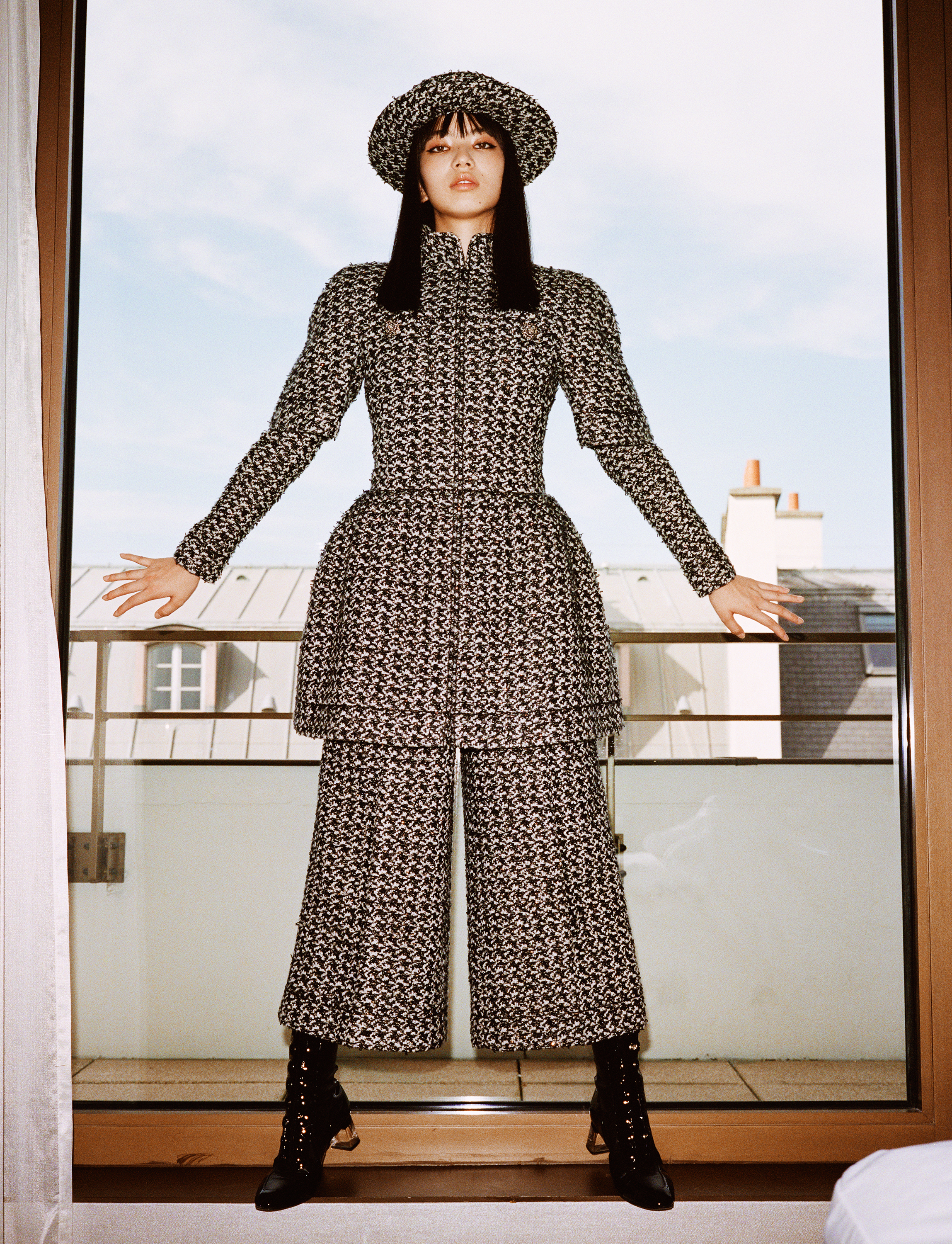 Nana admits she's not much of a talker, and felt that her personality might be better suited to life as a model. "I wasn't really interested in being an actress," she confesses. "The first audition I ever did was for The World of Kanako — a lot of the people around me told me that there had to be a reason I was asked to audition for one of Tetsuya Nakashima's films, so I thought I'd give it a go."
The World of Kanako sees Nana play Kanako, the kidnapped daughter of a grizzled alcoholic ex-cop. The 2015 film is a dazzling piece of cinema, mixing a Lynchian ambience with a Tarantino-esque enthusiasm for violence. But among a star-studded cast, Nana stole the show. Kanako at first appears angelic — a stereotypically sweet schoolgirl. But as the drama unfolds we learn that behind the façade lies a devastatingly wicked femme fatale with a penchant for sex, drugs, and destruction. The fact that The World of Kanako was Nana's acting debut makes her ability to play the difficult dualities of this bewitching teenage terror even more impressive.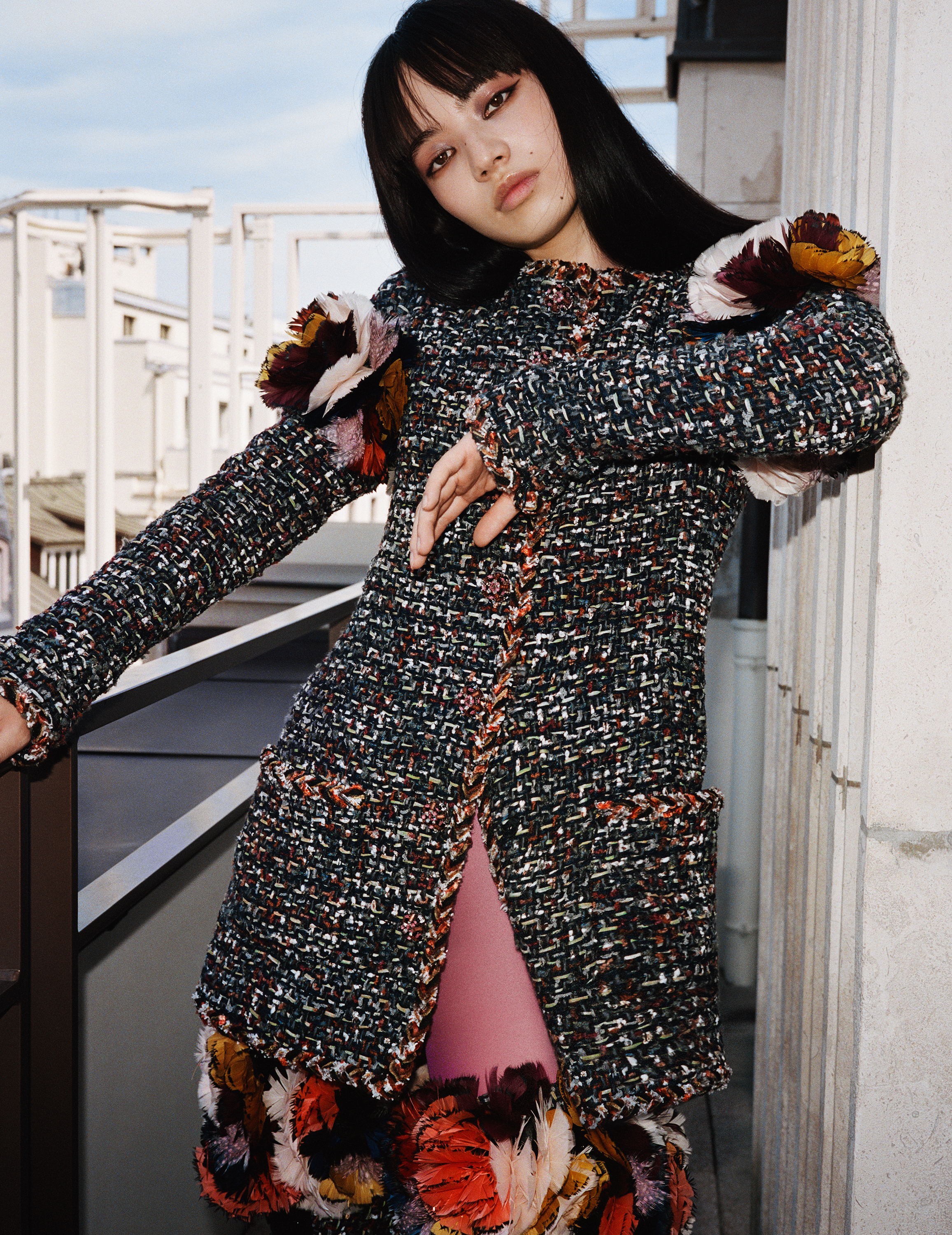 Tetsuya Nakashima had been struggling to find the right person to play the part, auditioning countless actors, but after meeting Nana knew he had found his lead; it was Nana who had her doubts. "It was a struggle," she admits. "I felt like, 'How am I supposed to laugh if I'm not having fun? And, 'How can I get mad if I'm not really angry?' I was chosen for the role, but everything was so new to me… it was really hard." Only once the cameras started rolling did her original misgivings begin to fade. "I decided that I just wanted to laugh and have fun with the character. She's really energetic and full of life, so actually it was best not to overthink it. I just cut loose. The director helped me, too. In the end it actually turned out to be really fun."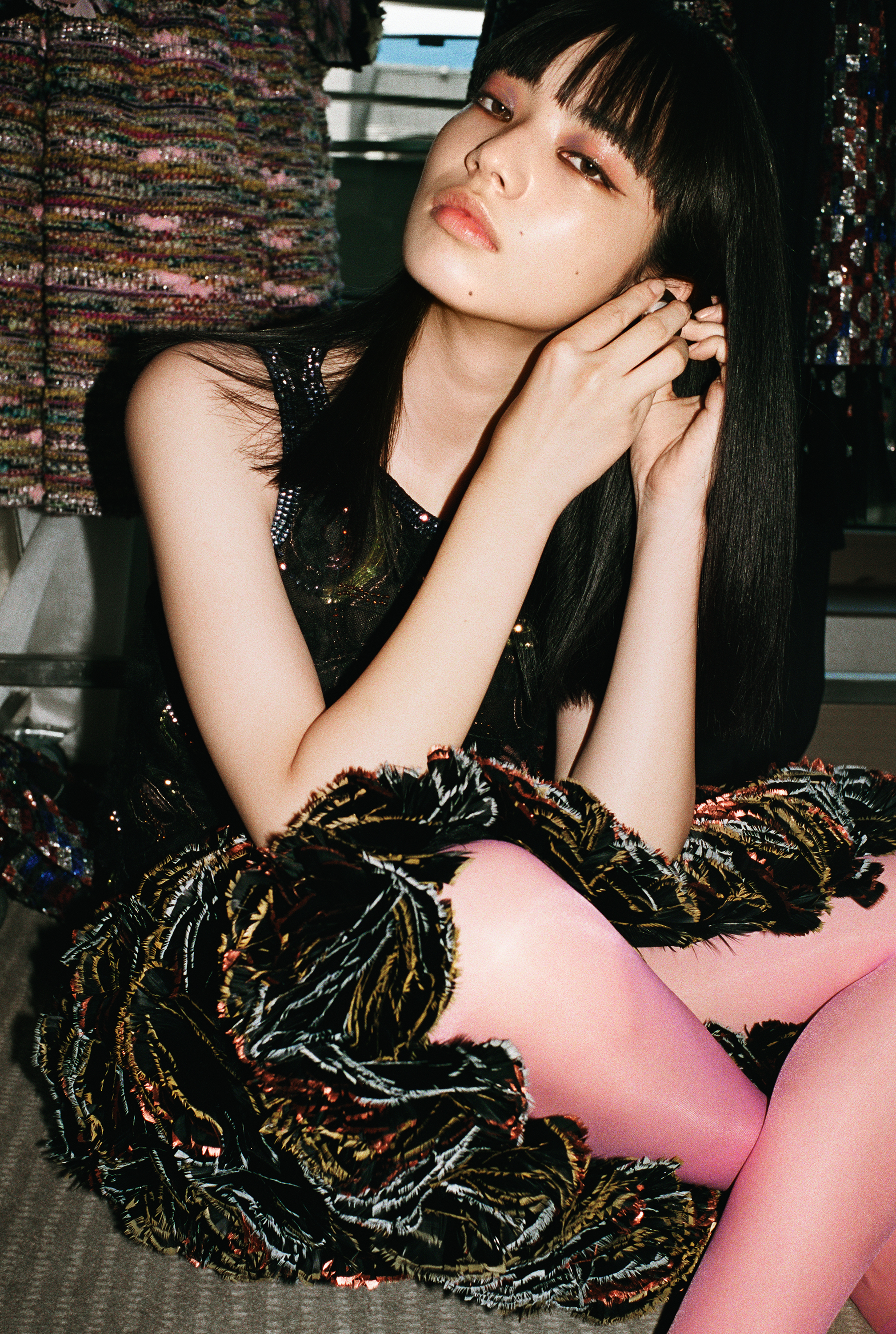 Following her impressive acting debut, Nana's popularity soared. In the hard-hitting, ultra-violent Destruction Babies, the mainstream debut of Japanese indie filmmaker Tetsuya Mariko, she flexed her thespian muscles even further with the role of a cabaret club girl who gets caught up with the film's protagonist, played by Yuya Yagira. Next up was an appearance in Yuki Yamato's Drowning Love, the live-action adaptation of a George Asakura manga, in which she plays a model abducted by a crazed fan.
Nana has built up an impressive resume over the last few years, winning awards for her roles in both more traditional movies and trendier indie offerings. Alongside acting, she's continued to rise in the world of modeling, from gracing the cover of i-D Japan, to starring in editorials for Vogue Japan. For Nana, both occupations are about the art of expression. "Whether it's your hairstyle, the things you're holding, or your clothes, your appearance says something about you as a person," she says. "Working in modeling gives you a kind of intuitive sense of how to express yourself, it has a lot of crossover with acting in that respect."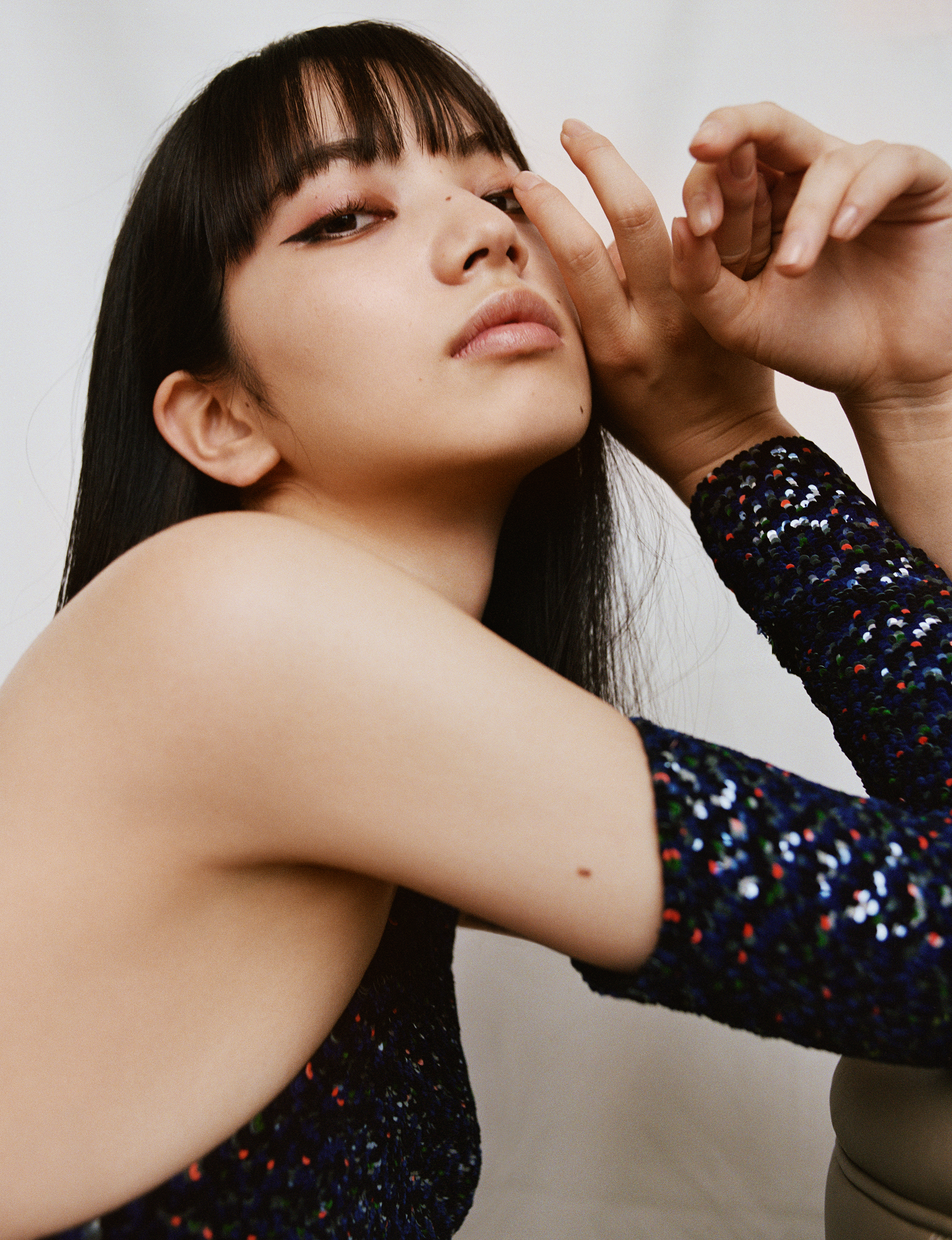 The thing that has most decisively established Komatsu's position on the world stage, though, is her role in Martin Scorsese's religious drama Silence. It was a daunting prospect for the then 20-year-old to work with the master auteur. There was also the language barrier, as well as fundamentally different approaches between Japanese and American filmmakers and their crews. "There were some times when, even after heading to the shoot, going through the whole makeup process and everything, they'd eventually decide that they couldn't film that day after all," Nana remembers. In the Japanese film industry, which operates on tight budgets and even tighter schedules, such an occurrence would be unimaginable. But Komatsu rose to the challenge: "There's no point getting mad about it — you just have to accept it. That's the mindset I had going into it." How did Nana find working with Scorsese? "He's always smiling, and he never gets angry. Even if he thinks you need to improve something on set, he's still full of compliments, like, 'That was fantastic! Let's try it one more time!' He makes it seem totally normal to do 40 takes," Nana laughs. "As an actor, the fact that you never know which parts he's going to use — or what the "right" way to do it is — is really interesting."
Regardless of the circumstances she may find herself in on set, Nana had a serious amount of drive. "I might not always look it, but I'm actually extremely strong-willed," she insists. "I think it's because I always take such a serious approach to whatever I'm doing." One thing is for sure: this determined 21-year-old is going to be one to watch as she continues on her rise to stardom.
Credits
---
Text Kazumi Asamura Hayashi
Photography Angelo Pennetta Styling Emilie Kareh
Hair David Harborow at Streeters. Make-up Nami Yashida at Bryant Arists. Photography assistance Jack Day. Styling assistance Fiona Hicks.
Nana wears all clothing Chanel Haute Couture fall/winter 17.