meet the women transforming northern ireland's electronic music scene
Fresh from this year's AVA Festival in Belfast, we catch up with the rising stars of a scene that's modernising fast.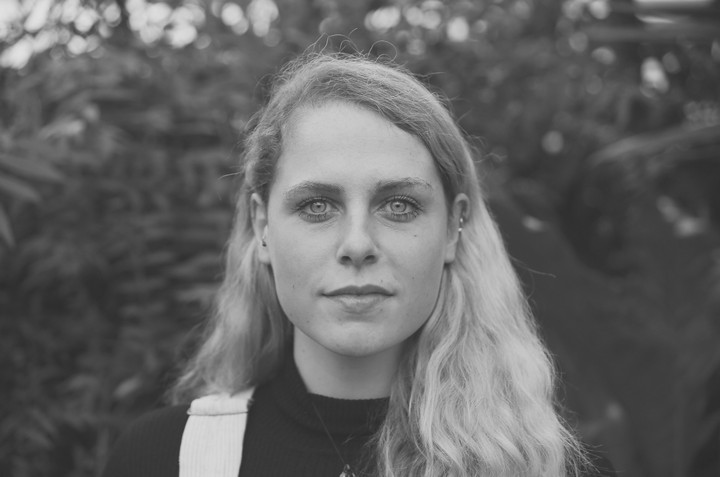 Photography Max J.Abauzit
It wasn't too long ago that the electronic music scene was dominated, at least in terms of mainstream press coverage, by white cis men. They may have been producing occasional bangers, but that didn't make the state of affairs any less boring. In Ireland, the runaway success of Belfast duo Andy Ferguson and Matt McBriar, better known as Bicep, shed light on a boom in the city's electronic and techno landscape, and in their wake smaller DIY house, electro and techno collectives began popping up across the country. But 10 years on from Bicep's beginnings, the acts taking the baton for the next generation are more diverse than ever.
Providing a stage for those up and coming acts is AVA Festival, created and run by Sarah McBriar. Now in its fifth year, the festival has cemented itself as a bedrock of the local electronic music scene in Belfast and has already outgrown its previous location in the city's iconic Titanic Docks. "I still feel happy to make the festival happen," Sarah tells i-D from this year's festival, hosted at a cavernous warehouse just outside Belfast city centre. "I definitely wasn't expecting AVA to become such a success. You obviously work really hard and hope it will take off, but it's not something we expected -- I mean, people are travelling around the world to come see this." The 'this' in question was a musical extravaganza of more than 60 acts across two days, with an off site party at London's Printworks. "Promoting local talent is so important," the founder adds. "Diversity is essential, along with picking acts based on talent rather than just booking people who you think are going to be commercially successful. The scene has definitely got bigger, and we're just trying to provide a shining light on that."
AVA Festival hosted some of the most innovative and exciting acts the Irish electronic scene has to offer. Or:la, founder of Céad and Deep Sea Frequency, has a palpable buzz around her, while Belfast-born, Berlin-based Sally C played a packed out Boiler Room set that raised the bar for the entire festival. International rising stars were represented here too, with San Francisco's Avalon Emerson taking a headline slot, alongside Honey Dijon, The Black Madonna and Horse Meat Disco to name but a few.
"AVA has been such an amazing platform for a lot of women. Sarah's really giving us a chance to reach new audiences," says Sally C after her Boiler Room performance. When we speak, she's still buzzing off the energy of the thousands of teenagers who braved Belfast's torrential rain to see her play a spliced together set of summer anthems that has already been heralded one of the high points of this year's festival. "Across the scene in general representation is becoming more apparent, but that doesn't mean that you don't see things like 'oh, we'll just put a token female on the line-up', which is frustrating. But I definitely feel a shift. Things are changing, and I get a lot of young girls coming up to me and asking how they can become a DJ, which is amazing."
After a five-year spell in Scotland, Sally C is perhaps best known in Germany, where her genre-bending, cross-generational sound is heard at clubs like Renate, Else and Griessmühle. While still young herself, in the past five years her sound has matured and progressed. On Saturday, rain-drenched revellers bopped around to a mish-mash of acid house, hip-hop and electro while the DJ held court. "It's hard to distinguish precisely your own sound when it's always evolving," she told i-D back in May. "But I take massive inspiration from US house music of the late 80s and early 90s. Hip-house, Chicago house and acid have a huge influence on my sound -- it's chunky, rolling, raw and energetic. When I'm buying records I go into a portal where I'm only hearing the sounds I want to hear at that moment."
But despite crate digging for her sound, Sally is forward-facing in her outlook. "The industry is still white cis male led," she laments. "But slowly things are progressing. People are beginning to call out negative behaviours and call out promoters who pay women less than men and that kind of thing. But for young women or gender non-binary people interested in breaking into producing, I'd say just start with collecting music. If you want to do it for the music, building your collection is where it all starts. It sounds cliché but it really is all about the music."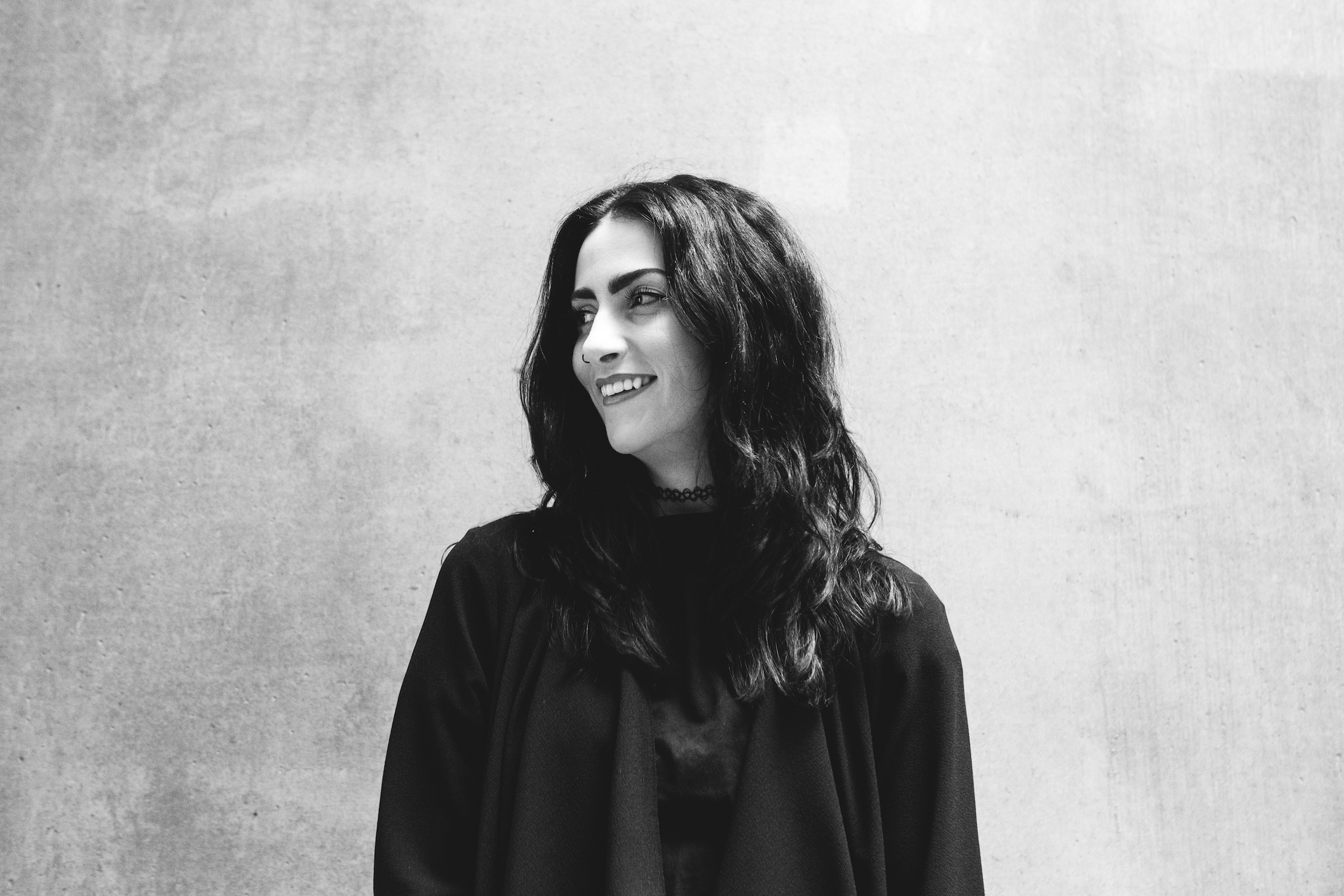 Perhaps nobody sums up the life-changing potential of a good musical collection than homegrown talent Holly Lester, who started out as a self-confessed bedroom DJ before gigging in rural locations across Northern Ireland. After discovering Liverpool's underground scene during university, Holly began DJing the local club circuit. Her musical style is diverse to say the least, her sets peppered with Hacienda-inspired acid house, Balearic ambient beats and trance classics. "I would describe my sound as neoclassical house with a sprinkling of breakbeat and trance," Holly says. "Lots of high hats and energy." Now in her third year playing the festival, Holly is a veritable veteran of the exploding scene in the North of Ireland. "It's a bit of a family affair by now," she laughs. "And the crowds are better than anywhere in the world. I still get chills thinking about my last Boiler Room set at AVA."
Holly, along with acts like Sally C, Or:la and Saoirse, are examples of how the underground (and mainstream) electronic scene is changing for the better in Ireland. And the change can't come fast enough. "I had very few female role models [in DJing] when I was very young," Holly says. "I'm glad that things are slowly starting to balance out. The scene seems to be going from strength to strength at the moment. I think it's really starting to be recognised globally now, and I'd say that's largely down to the Boiler Room at AVA Festival. Musically, there are small pockets of the community starting to push more diverse sounds within electronic music, though there is definitely still a way to go, partially thanks to our overly strict licensing laws in Northern Ireland putting performers at a disadvantage."
Northern Irish licensing laws have historically put both performers and promoters at a disadvantage -- along with seriously restricting the nightlife for visiting tourists and young people who live in the region. Drinking in public places is banned entirely, while most premises can only sell alcohol until 11pm. In 2014 a shake up of the archaic alcohol laws allowed some clubs and bars to serve up to 2am, but only 12 nights a year. Despite the establishment being behind the times on modernising Northern Ireland though, performers like Holly, Sally and renegades like Sarah are leading the charge in their place.
"In terms of diversity outside music, there are a lot of women breaking through now which is amazing," says Holly. "That didn't really exist at all here when I was growing up. Gender doesn't matter, what matters is your passion and dedication. If you have those, anything is possible."