ralph steadman's vans collaboration is a harsh but necessary reminder of animal extinction
"Animals are wonderfully messy. They don't give a shit about humans, except for the labrador -- and the border collie!"
From Hunter S. Thompson to Travis Scott, iconoclastic illustrator Ralph Steadman is no stranger to collaboration, and his latest project with Vault by Vans showcases why his tongue-in-cheek artwork is still making an impact 50 years on from the start of his career.
Partnering with Vans on a mission to raise awareness about animal endangerment and extinction, the 83-year-old has applied his signature hallucinogenic and splattered illustrations of various endangered animals on the canvases of their Sk8-Hi and Classic Slip-On models.
There are eight different styles to choose from, each highlighting a different species threatened by extinction – from fin whales to garden bumblebees.
"Animals are wonderfully messy. They don't give a shit about humans, except for the labrador, and the border collie! There's an appropriate amount of humour that can be applied when drawing animals," Steadman laughs when I ask why he prefers illustrating 'creatures' (as he tends to call them) during our chat at Vans' launch event in New York. "I quite like the snake. It's quite interesting to try and draw their movement, and explain where they are going."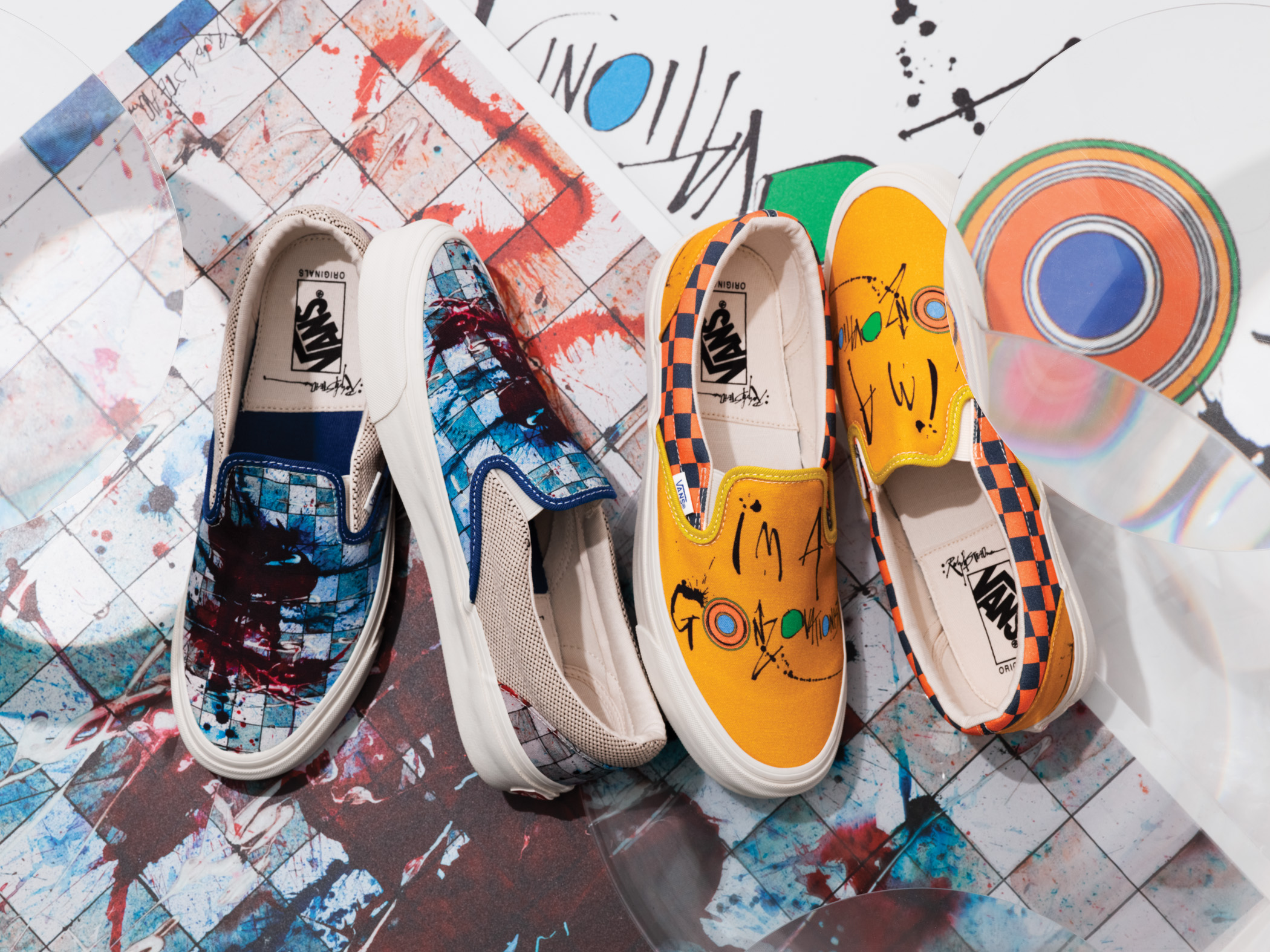 For those unfamiliar with Ralph's incredible career, he rose to prominence due to his collaboration and friendship with American writer and founder of the gonzo journalism movement, Hunter S. Thompson. Steadman drew the illustrations for a number of Thompson's articles and books, including the lauded 1971 novel Fear and Loathing in Las Vegas.
The Welsh artist, who mentions that "David Cameron is an absolute arsehole for Brexit" during our chat, has captured the imagination of fans with his sharp political caricatures and surreal counter-cultural style for over 50 years, as exemplified recently when Travis Scott and Quavo tapped him up to draw the artwork for their Huncho Jack, Jack Huncho joint album in 2017.
"Ralph's done a lot of political work and I think he got bored; this project gave us a new story to tell. We're seeing society as a whole becoming more interested in the environment and animals, and these near-extinct animals have a not-so-nice story behind them currently," explains filmmaker and writer Ceri Levy, who collaborated with Steadman on the project.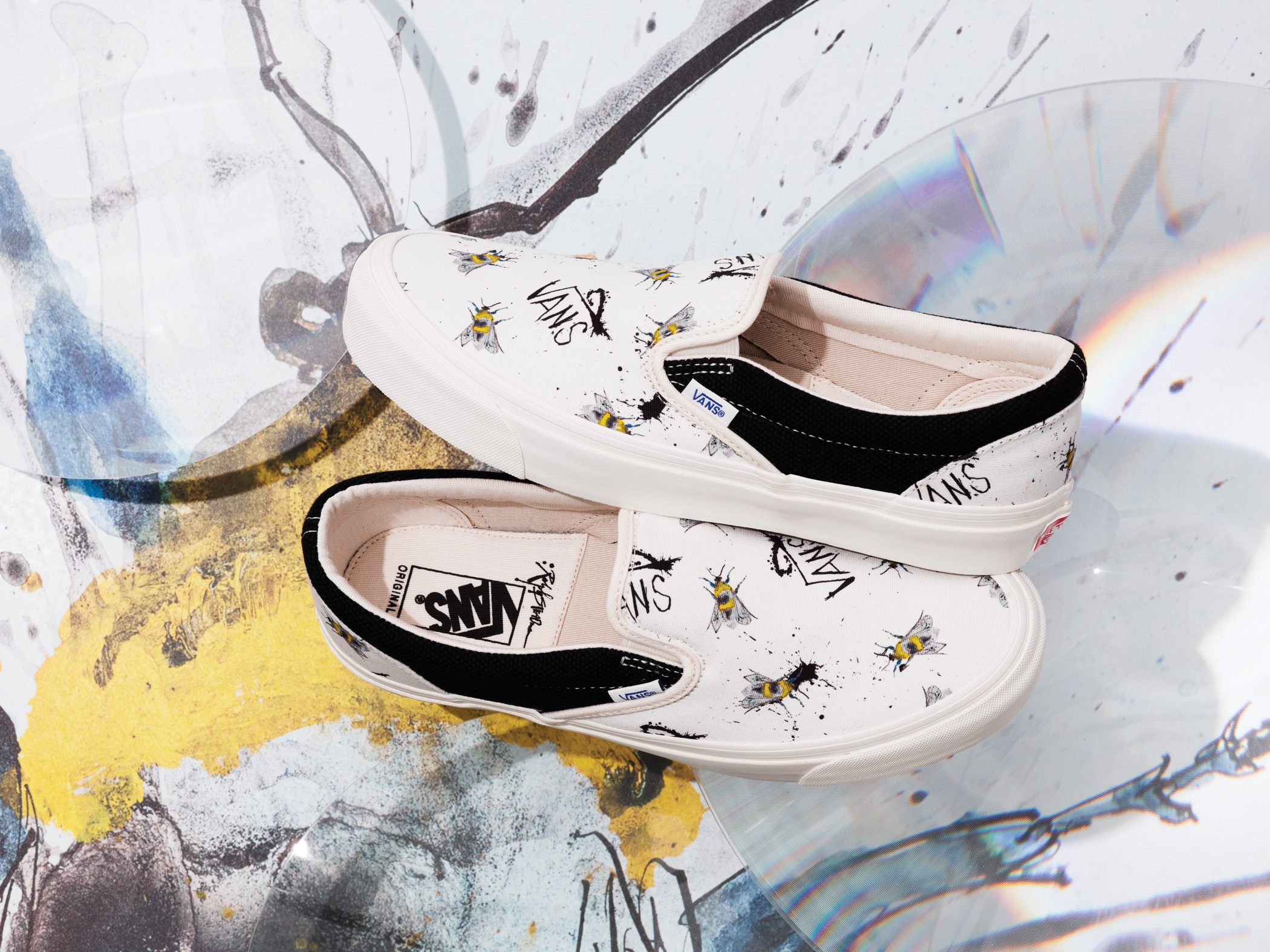 The pair of self-named 'Gonzovationists' previously teamed up on a book titled Extinct Boids, Nextinction and Critical Critters, where the humorous illustrations and text used for the Vans project originated. "We've always maintained that you've got to make people laugh in order to engage them," says Ceri. "If we just tell people, 'you're all dreadful bastards, you've screwed it all up and now look what's going to happen,' people go, 'yeah, whatever'. But if you make them laugh, you've got a chance."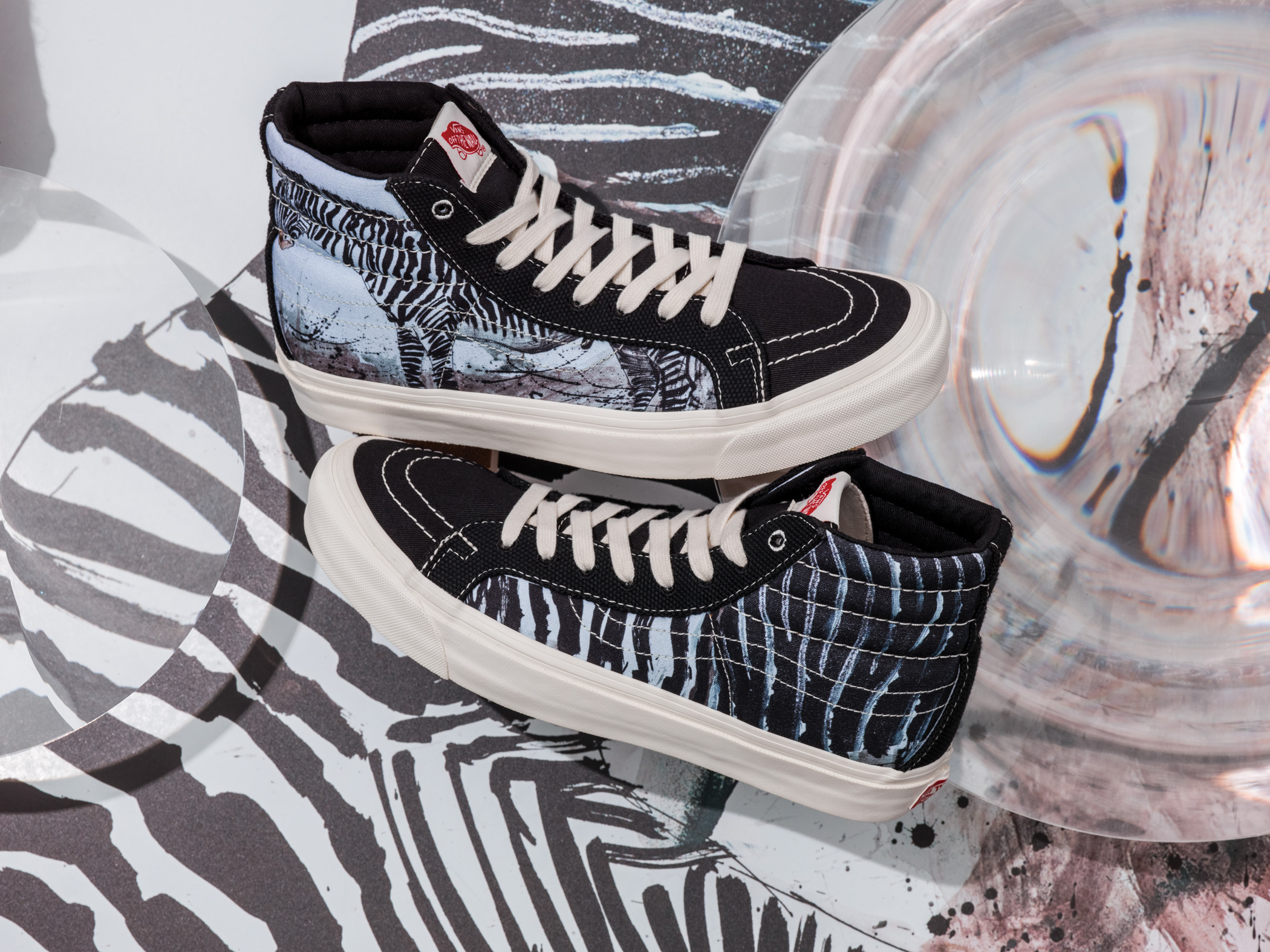 Vans has partnered with environmental organisation WildAid to launch the collection, which also features Steadman-illustrated t-shirts made from sustainable, organic cotton and FSC-certified wood skateboard decks with packaging made from 100% recycled content. "We hope these vivid depictions of the world's most imperilled species can help inspire the change we need to save them," said WildAid CEO Peter Knights. We hope so too.
See the full Ralph Steadman x Vans collection here